Traditional Elements Get a Modern Makeover in This Manhattan Beach Home
Where floral wallpaper meets simple silhouettes.
Interiors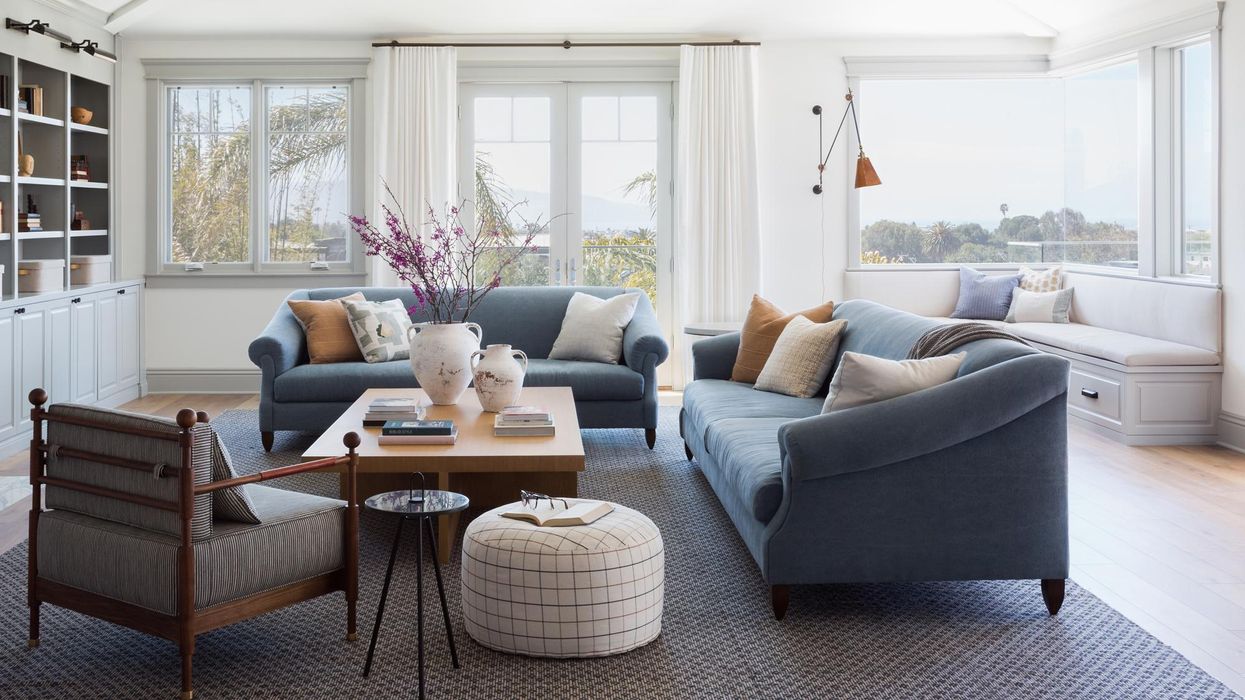 The word traditional , especially when referenced in the realm of interiors, often conjures up a certain image in the mind—heavy floral patterns, grandfather clock ticking, tasseled ottomans, and overbearing window treatments. Many shy away from super-traditional elements, but there's a way to implement them without looking like an episode of Antiques Roadshow . In a recent project of interior designer Kate Lester , her clients found a traditional Cape Cod–style home in Manhattan Beach, CA, and taxed Lester with the project of softening the feel of the space.
"I think the design of this house was all about using traditional elements in a new way," says Lester. "Getting rid of that boring, traditional box and upping the ante with playful details and personality!" In doing so, she found ways to implement comfort—often thought of as the antithesis of traditional design—and clean lines with softer paint colors and cozy furniture, which she juxtaposed against quirky wallpaper and unique artwork. As Lester says, "Trad is rad." Discover more about her process below.
Waterworks
Kate Lester
Juniper
Kate Lester