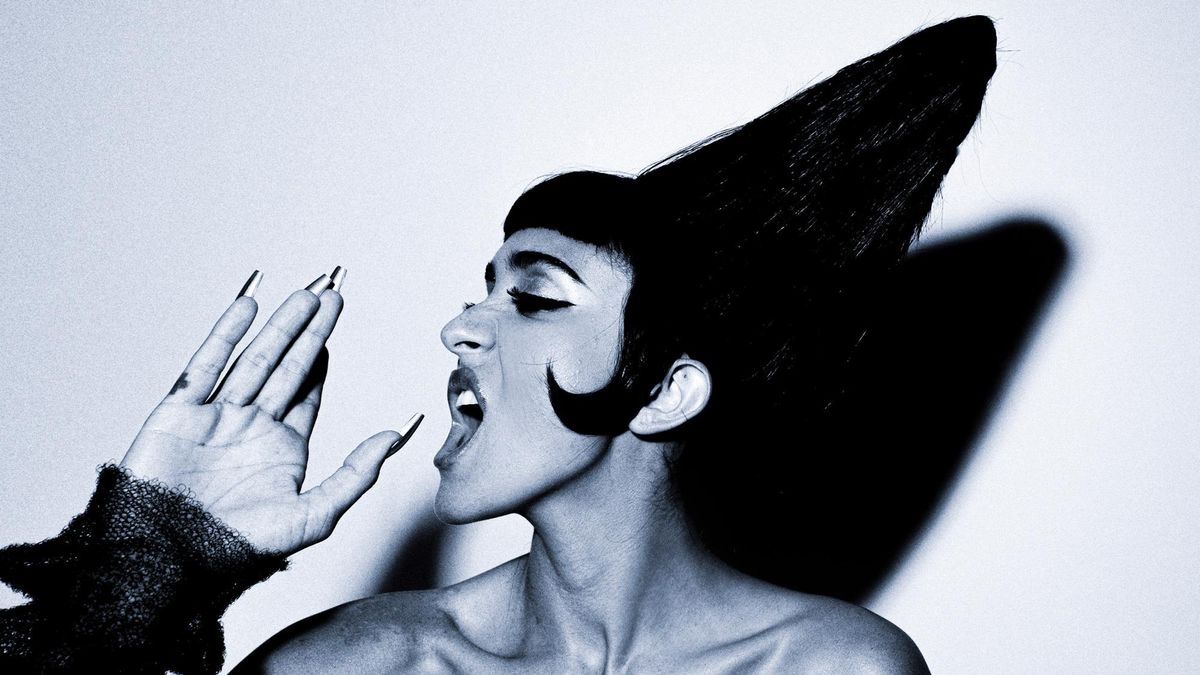 Ones To Watch
Find out how the new-wave rocker is informed by retro sensibilities.
Graphic:
Stacey Toth
Jesse Jo Stark may have been born and raised in California, but the new-wave rock chick currently lives between extremes. As a purely contemporary mix, she's an amalgamation of a Western folk singer with a deep-rooted punk spirit and style to boot. Think David Bowie meets Elvira. Plus, Stark's list of references is as legendary as the cultural tapestry she grew up surrounded by. Apparent in her twinkling melodies, folron imagery, and rockabilly flair, her tastes reflect multiple eras of music synthesized from a life in rock 'n' roll that started long before she ever took the stage. This is largely a result of growing up with the cult-followed brand Chrome Hearts, which her parents (Richard and Laurie Lynn Stark) founded in the '80s, giving the singer a unique introduction to showbusiness—emphasis on the business. The brand lauded by the likes of Virgil Abloh for dressing rock stars from Mötley Crüe to Travis Scott also gave Stark the blueprint for doing things on her terms. With a musical breakout that's seen the artist headlining a Los Angeles residency and opening stints for Lizzo, Jane's Addiction, Sunflower Bean, and The Vaccines, the "Tangerine" singer is gearing up for a new release and a life post-pandemic that befits her rock-star roots. Find out how this femme noir vixen found herself—and her song—in the midst of it all.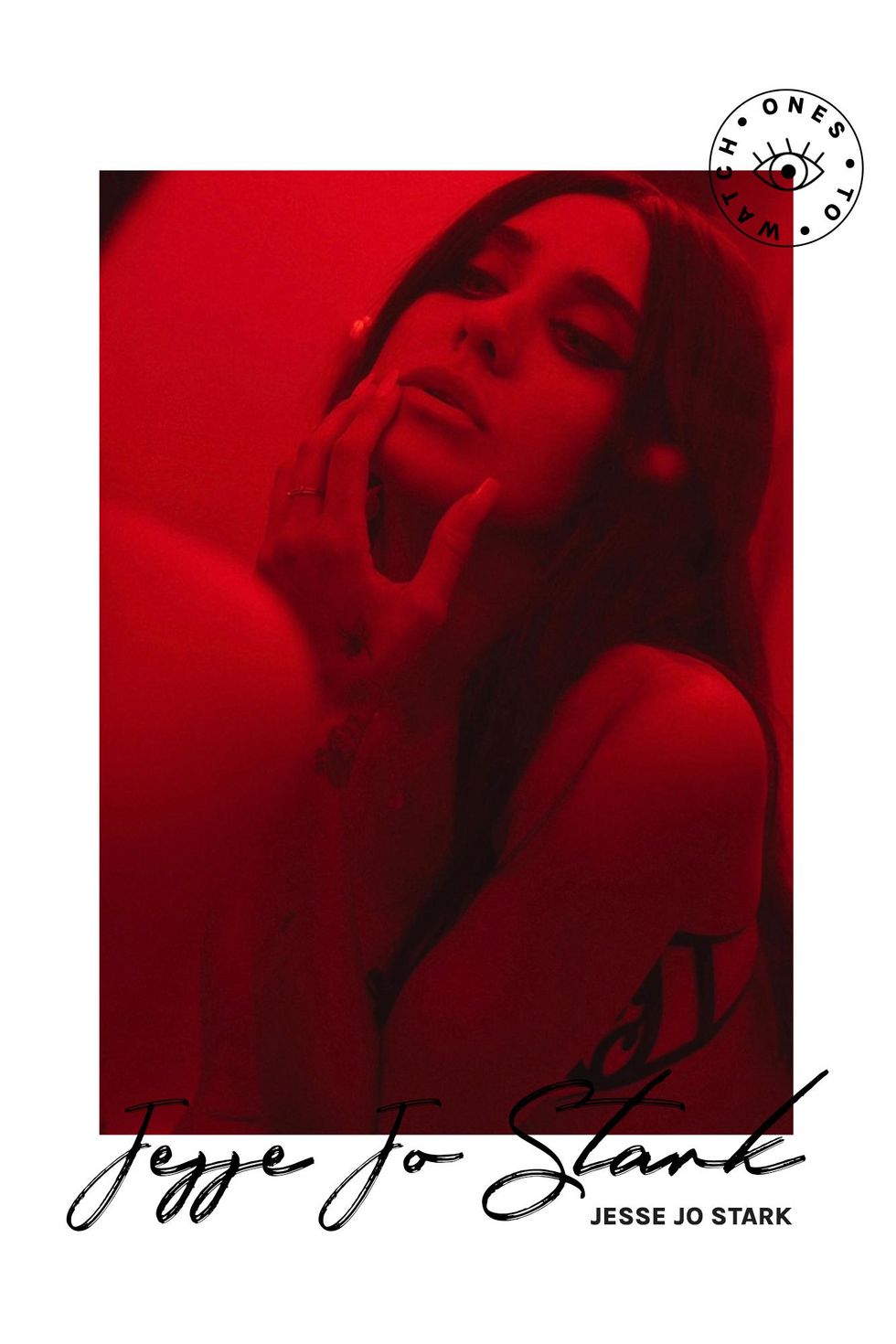 Photo: Adam Franzino
She got started at an early age
"I grew up around my family starting their business, and we traveled a lot, so I was always around so many adults. My parents were making leather pants for musicians, and I was on tour with my godmother (Cher) and I always took dance class every day. I begged my godmother for my first voice lesson—I begged her to let me use her vocal teacher, so she let me take lessons with Evelyn, and I went to the studio when I was like, seven or eight. I was so scared, and she said, 'You should just write what happened at school today,' and I'll never forget I was so excited but so nervous, and I wrote a song called 'My Heart's On Fire,' and it was about a boy and really short. I was in a band called It's Complicated with my friend, and we only covered Freaky Friday songs. She did vocals, and I remember having this feeling like I never don't want to be in the studio writing about how I feel. I just think I was really fortunate to have parents that supported me in every way, like if I wanted to play guitar or dance or play volleyball, they were always into that, and I saw hungry artists really supporting each other and starting out and collaborating, and it inspired me to be around a bunch of weirdos and it made me who I am."
Creativity was a touchstone
"I really wanted to do well in school and go to college, and I went to business school for a little bit, so I was always interested in different aspects of the company besides design. I just felt like I always wanted to perform—I always wanted to create and go to work with my dad and touch things. I made my first little bag with my friend by stapling together scraps from the leather shop, and I remember writing something out on a label maker and I think my mom still has it framed. I always thought I wasn't a good writer, and I realized I could write my own music. I always wanted to be sporty and get on teams, but then I ended up on the D team, which itself is so fucked. I just wanted to be creative."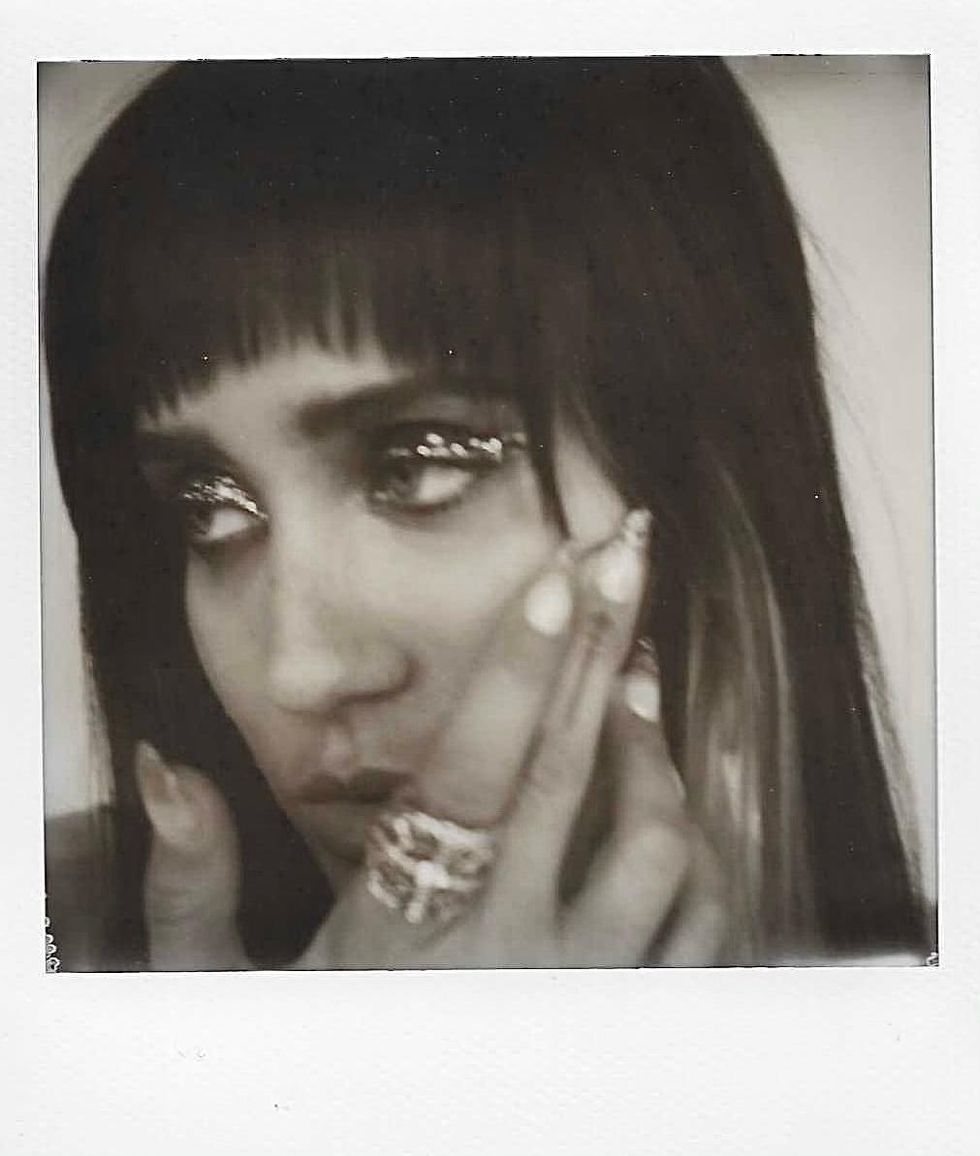 Photo: Kate Bellm
She learned from Chrome Hearts
"Everything my parents taught me was to be yourself, do it on your own terms, and go against the grain. They really fashioned their whole thing around doing everything organically and collaborating with people that they knew, not chasing anything, taking risks, and allowing this environment for all types of people. My mom would hate this, but it feels rebellious to me, and that's how I approach my music—I don't chase after anything because that's what I think is cool or what's gonna make me money or make me big. It's like everything is so homegrown and natural and from our heart. When we design something, it's never done fast, and one of the biggest annoying things about Chrome Hearts is it takes so long to make one thing. I've grown to appreciate that, so I've introduced it to my art, my visuals, my writing. I think that's where longevity comes in, because we do everything at our speed and I know that's a luxury, but it's something my parents taught me and it's something that works for them. We did it our own way, and I love that. My parents are my biggest inspiration and I don't even think I realized how much they affected me until the last couple of years."
It took adjusting to the pandemic
"I was in the studio finishing the album when we got cut short because of the pandemic. I was so bummed and everyone was, but from the musicians' standpoint, I remember feeling just so upset and confused. I started writing again with my guitar in quarantine, and then I got really frustrated because there were all these songs I already wrote and I wanted those to come out, but I had just started touring a lot, and every day it was like, what's the point? What does this mean? I felt really stunted creatively, and then my whole outlook changed. Even though there's so much sadness in the world, I know a lot of people felt this too, but I really got to know myself in the past year and how to take different risks internally with my music and connected more with artists that I didn't think I would want to collab with or work with and sounds I didn't know I wanted. I really got to know myself this year, and I remember clawing at the floor at times because I didn't know what to say, but I've written some of my favorite songs this past year, so I'm grateful. But I feel bad saying that because I'm not OK with anything that's happened because there's so much suffering, but to get to know yourself as an artist being stuck inside, I would have never experienced that. At first it was horrible, and still now it's like, when are we touring? I'm so ready to share everything, I get so ahead of myself, but I remember what my parents taught me and it's like, we just have to go with the fucking flow."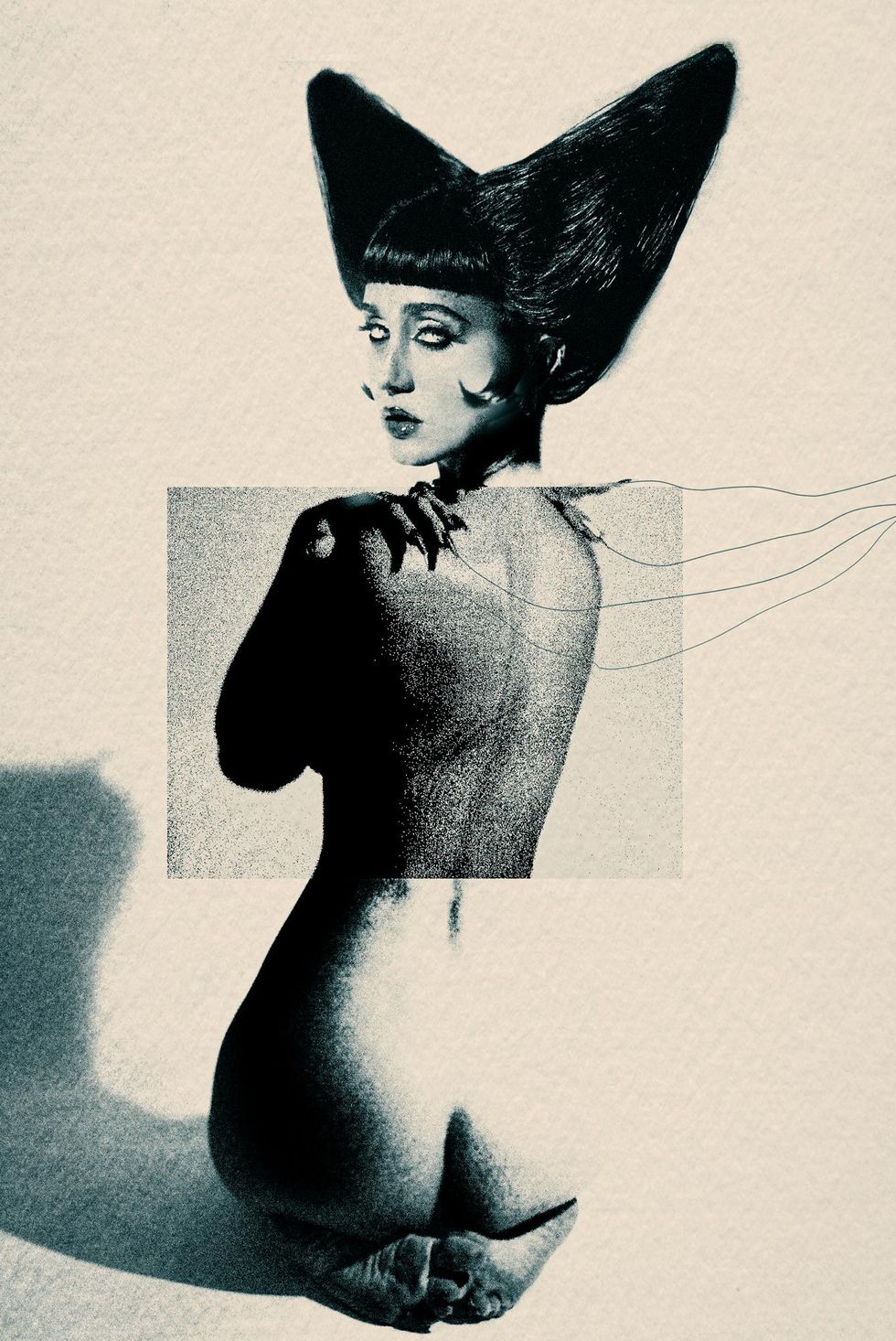 Photo: Dana Trippe
It's about the persistence of self
"I'm really excited about this album. I wanted it to be a little bit more modern—it's new for me, but it's still me, and creatively, I feel like I'm just really going back to what I love, which is chill punk. I have so many ideas, it's just about finding the right people and introducing them energetically to me, and like this new video, we're going out in a simple way, and I think it's about just connecting with my audience and it doesn't have to be all about the glitz and the glamour. I'm never creatively blocked. It happens for 24 hours or so, but I'm full of ideas—I'm totally ready to tour. I want to make a video for each song, I'm ready. It's still just me and it's still the same shit."
She loves the process just as much
"It's hard to write a song, be vulnerable and sit down and know what you want to say. It sounds simple, but if I try to have the same experience as the day before, it never works out. It's like trying to have the same two days at Disneyland, so I don't set expectations on myself, and I might even write here in the parking lot. For me, when the pressure is off, that's when I'm most creative, so it's never the same. Also, when I'm in the studio every day with no breaks, that's when I end up writing another album. In the studio and recording one thing, but you end up writing a whole 'nother album, so that's kind of what happens with me."
New music is coming
"I've been wanting to release new music for a while, and finally, it's time. It's coming out soon, and it's kind of like my birthday present to me. It's funkier than some of my other songs, and I'm really excited for people to hear it. I wanted to introduce little things that inspire me and make me feel like I'm in a good place."
Top photo: Dana Trippe
Want more stories like this?
Your Personal Guide to Spring Entertainment
Catching Up with Japanese Internet Sensation Kemio
It's Yvonne Orji for Me: The Best Friend We Didn't Know We Needed