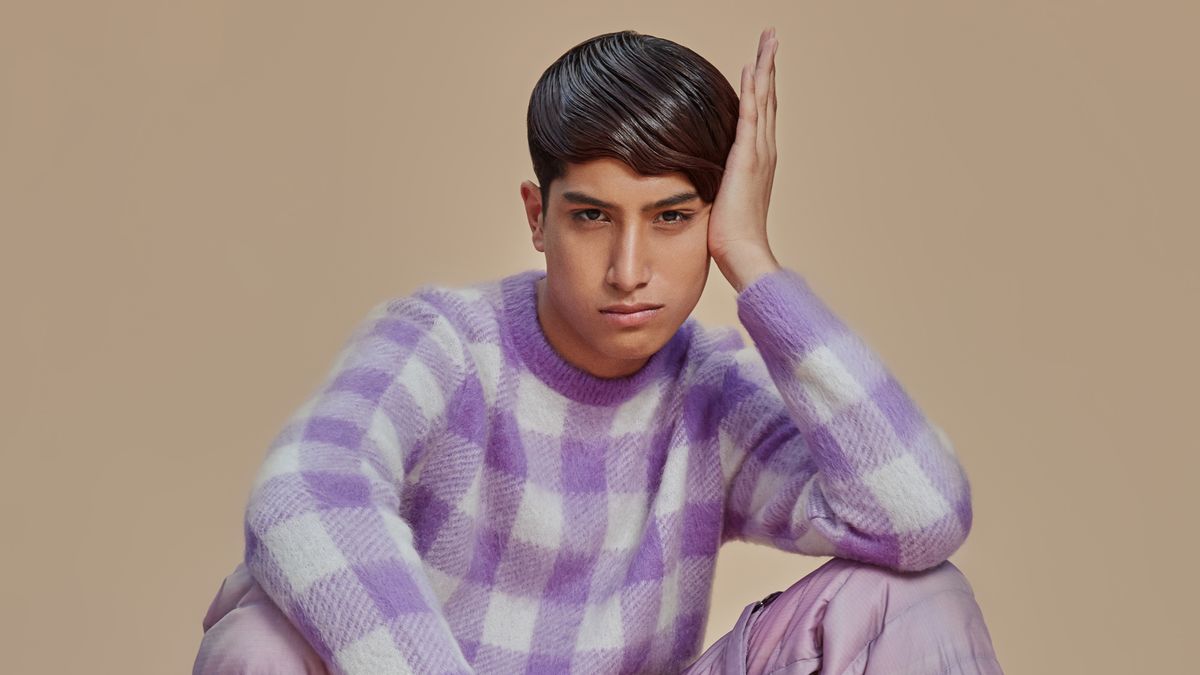 Culture
Catching Up with Japanese Internet Sensation Kemio
Why everyone loves him.
There's no slowing down rising influencer and internet star
Kemio
. The crazily charismatic 25-year-old's
YouTube channel
, which boasts over one million subscribers, is home to videos in which he gives fans an unfiltered and always animated glimpse of his life while talking a mile-a-minute with an energy that's all Energizer Bunny kinds of infectious. You don't need to speak his native Japanese to appreciate his delightfully dizzying vlogs. Need proof? Take a look at Kemio's video titled "
I lost my eyebrows
," which happens to be his most watched video with six million views. If you don't find yourself LOLing as he unravels and breathlessly attempts to salvage his missing eyebrows following a brow-bleaching calamity whilst an instrumental of Christina Aguilera's "Beautiful" perfectly plays, then check your pulse.
Whether he's reviewing "
weird gum flavors you can't get in Japan
" or
getting glammed up to sit front row at a Dior runway show
in Paris, the natural entertainer makes all of his adventures—no matter how big or small—as hilariously engaging as a segment on 
The Wendy Williams Show
. (Seriously, someone give Kemio a talk show ASAP.) Kemio's actually been a major superstar in Japan, where he was born and raised, for all his young adult life—it all started with his videos going viral on Vine while he was still in high school. A casual scroll through Kemio's Instagram feed will give you a sense of how big he is in Japan. Like,
huge
. And we're not just talking about his follower account. Here's
Kemio sharing a fashion magazine cover
with supermodel Kiko Mizuhara, whom 
New York
magazine called "the most famous woman in Japan" and whom Kemio calls his friend. Here's
a dapper Kemio
posing it up for photogs in 2019 before collecting his
GQ
Japan's "Man of the Year" trophy. Here's
Kemio giving a wink and sticking out his tongue
on a billboard towering over the world's busiest pedestrian intersection, Shibuya Crossing. Oh, and
right here
is Kemio doing karaoke to his own song, "Agemizawa." Could it get any more surreal for Kemio? It already did: His playful catchphrases and made-up words, including "agemizawa" (which basically means feeling elated or hyped), are explosively popular and commonly used amongst hip high-schoolers and young adults in the know in Japan. Take that, zig-a-zig-ah! (Sorry, had to.)
He's not quite a household name in the Western world just yet—a reminder that the Spice Girls didn't create
Spice World
overnight!—but Kemio's already got the not-always-so-welcoming A-List "fashion world" welcoming and inviting him to sit front row at all the major fashion weeks in recent years. More recent head-turning highlights: He's on the current cover of
King Kong
, CFDA approved of
him working their digital red carpet
for the 2020 CFDA Fashion Awards, and he made his US clothing collaboration debut with streetwear brand
Freak City LA
, who previously collaborated with the also very influential Billie Eilish.
Did we mention Kemio only moved from Tokyo to Los Angeles in 2016 without knowing anyone to learn English and to further his career? Well, mission majorly accomplished. And since 2019, he's called New York City his home, where he continues to share all things Kemio on his social media platforms to his sea of devoted followers.
We caught up with Kemio via Zoom to ask him about his awesomely individual personal style, the Tokyo fashion scene, and how it's been for him living the influencer dream. Although we were prepared for the wildly energetic YouTuber Kemio, he was as humble, chill, and sweet as can be. In other words, we, too, totally cannot get enough of Kemio. We also wanna get our hands on a tote bag from his merch store,
Kemio Store
, but everything is perpetually sold out. The consistent theme here seems to be everyone loves Kemio. For further proof, see below.
---