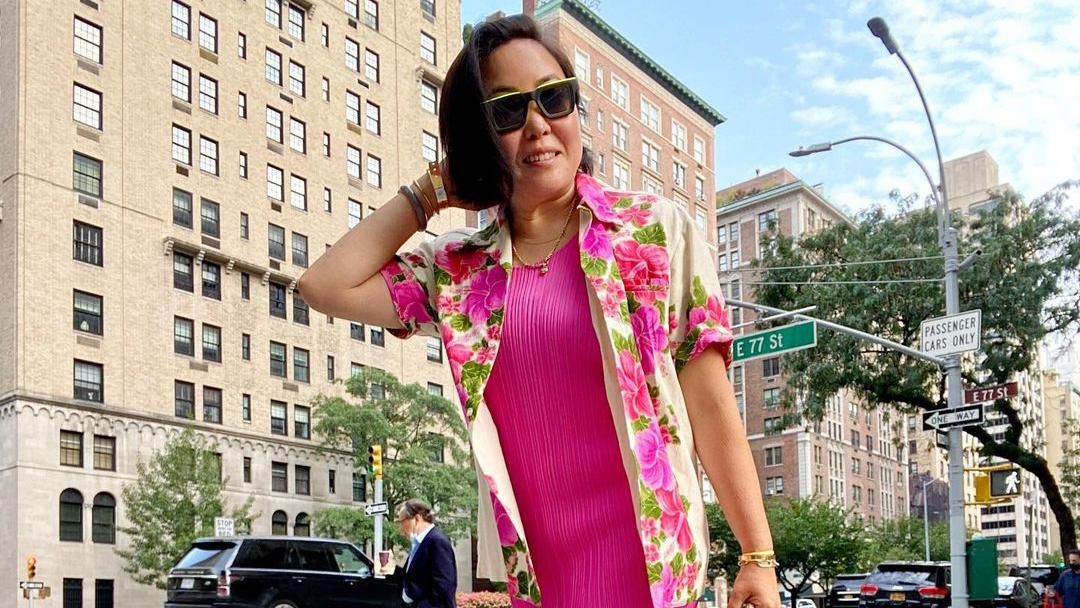 Shopping
The retro style is making a comeback amongst the sartorial elite.
On a recent trip to Charleston, South Carolina, I was perusing the racks at local boutique RTW and found myself enamored with their Issey Miyake section—more specifically, the Pleats Please line. As my style continues to err towards interesting silhouettes that don't forgo comfort, the Japanese designer's sculptural yet soft confections drew me in.
Combing through Instagram a few weeks later, I stumbled upon the brand yet again. In a recent story, style maven Alexa Chung wrote, "I always wondered when I'd reach the Pleats Please phase of my life, and it's now and it's great." The accompanying photo depicted her in an olive-y green knee-length Pleats Please number that just grazed her knee.