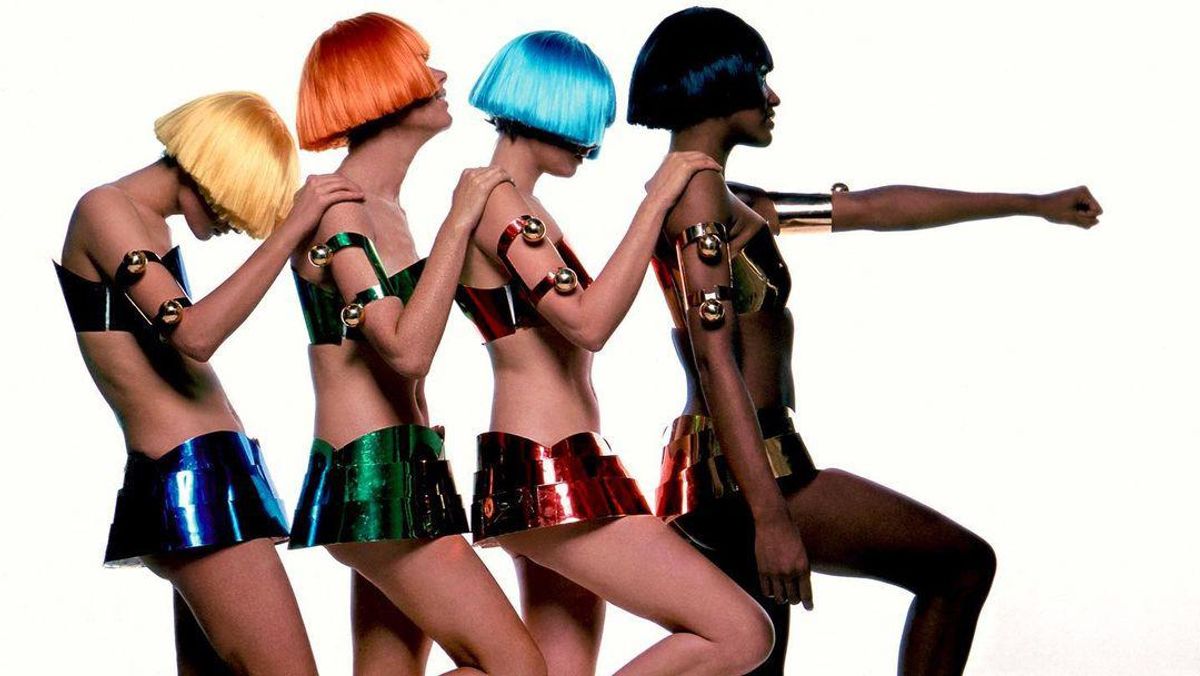 Trends
​​Why Is Vintage Courrèges Trending on TikTok?
The space-age designs draw a few historical parallels with 2021.
Between the sustainable and individuality-promoting appeal of vintage to Gen Z and the way TikTok has added an incendiary flair to that growth curve, it's not uncommon for designers of a previous era to take off seemingly overnight on the aforementioned social media platform. Gen Z has made a habit of plucking items—in the case that they align with the aesthetic trends of the moment—out of the context of their historical place in the fashion timeline and mixing them into their current style. Recently, Courrèges has been sucked into the vortex of TikTok trends, but in this case, its popularity is not so unfounded.