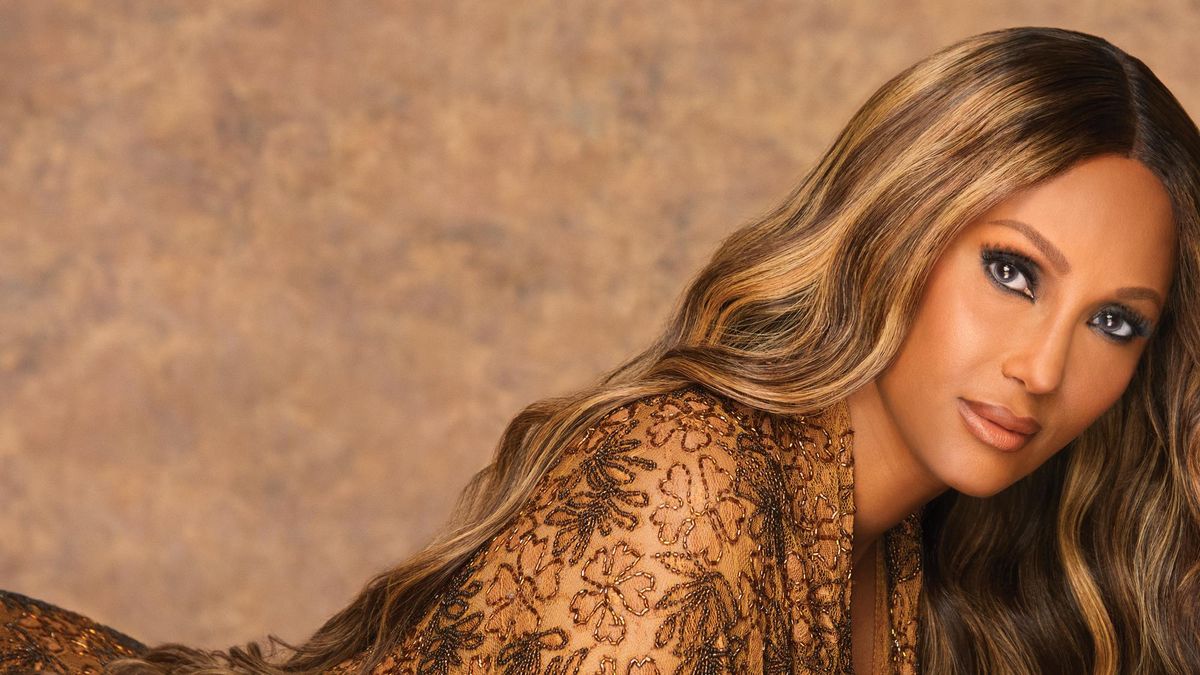 On Beauty
How Iman Harnessed the Power of Scent to Find Joy Amid Grief
Her debut fragrance, Love Memoir, is a tribute to her love story with David Bowie.
Welcome to On Beauty, a series where we take a deep-dive look into one person's relationship to beauty, how that relationship has transformed over the years, and how they experience being seen. This week, we're talking to Iman, the entrepreneur, philanthropist, and iconic supermodel, about her childhood, her experiences on set at the beginning of her career as a model, and how her debut fragrance, Love Memoir, is an ode to her relationship with her late husband, David Bowie.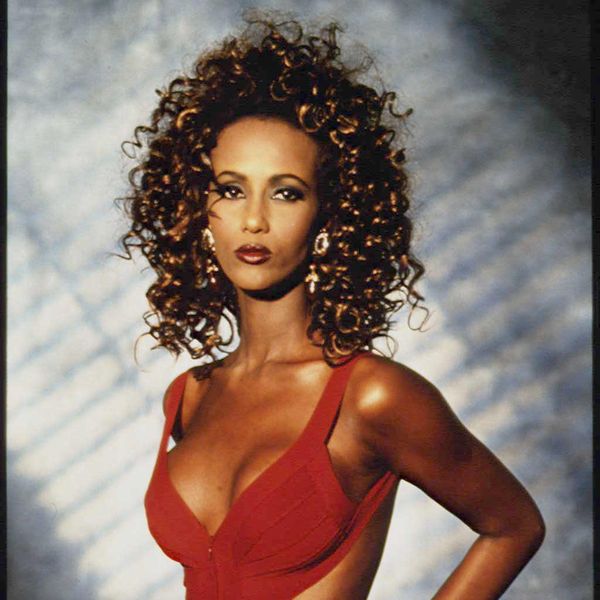 Photo: Getty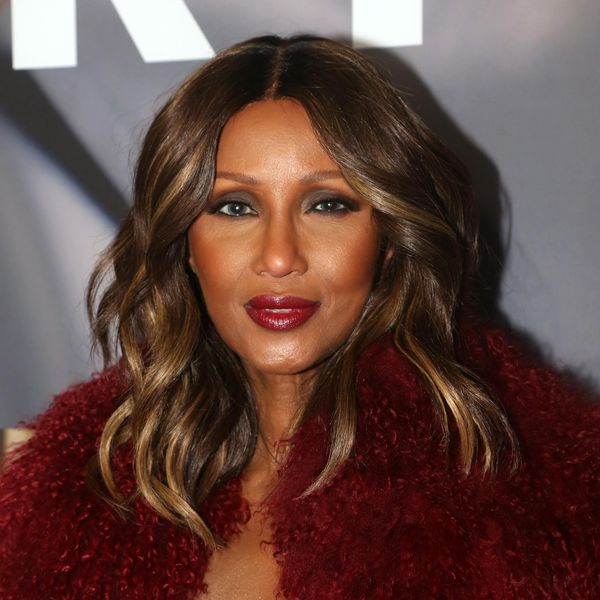 Photo: Getty
"My father was an ambassador in Saudi Arabia, so I was sent to school in Egypt because girls were not allowed to go to school in Saudi Arabia at the time. So my father sent me to a boarding school in Egypt, and it was magical—it was a very international boarding school, so there were kids from all over the world. I loved everything about Egypt; even my daughter's name, Alexandria, is a reference to the city.
"When I was growing up in Somalia, I was raised Muslim, but my parents were progressive, so I was taught to know that I could do anything that my brothers or any other boys in our family could do.
"Because my father was an ambassador, we were able to travel the world, starting from when we were very young. To be exposed early on to such diverse groups of people, you view the world in a different way. That afforded me the ability to see all kinds of beauty, all kinds of people, all shapes and sizes and skin colors. I've always been the one to tell people that the best education for young people is to travel. You can't see it through a documentary. The scents and the smells and the vibes of a country—that's what makes travel so interesting. And you see all different points of view, like how a specific group views beauty or religion. The diversity and all the differences amongst us are what makes us really beautiful.
"My mother was a big influence in my life, especially when it came to beauty. She was young, she was a political activist, she was a nurse who became a doctor, and she was also still feminine. Growing up, I had never seen fashion magazines in my life; I also majored in political science [in college], so fashion was not a concept that I had been aware of. I had seen girls who wore makeup, but we were not allowed to. Not because of religious reasons, but skin care is big in my country, a lot bigger than makeup at the time. My mom used to say, "The skin you take care of in your twenties is the one you're going to inherit in your sixties and above." You don't wait too late to take care of your skin!"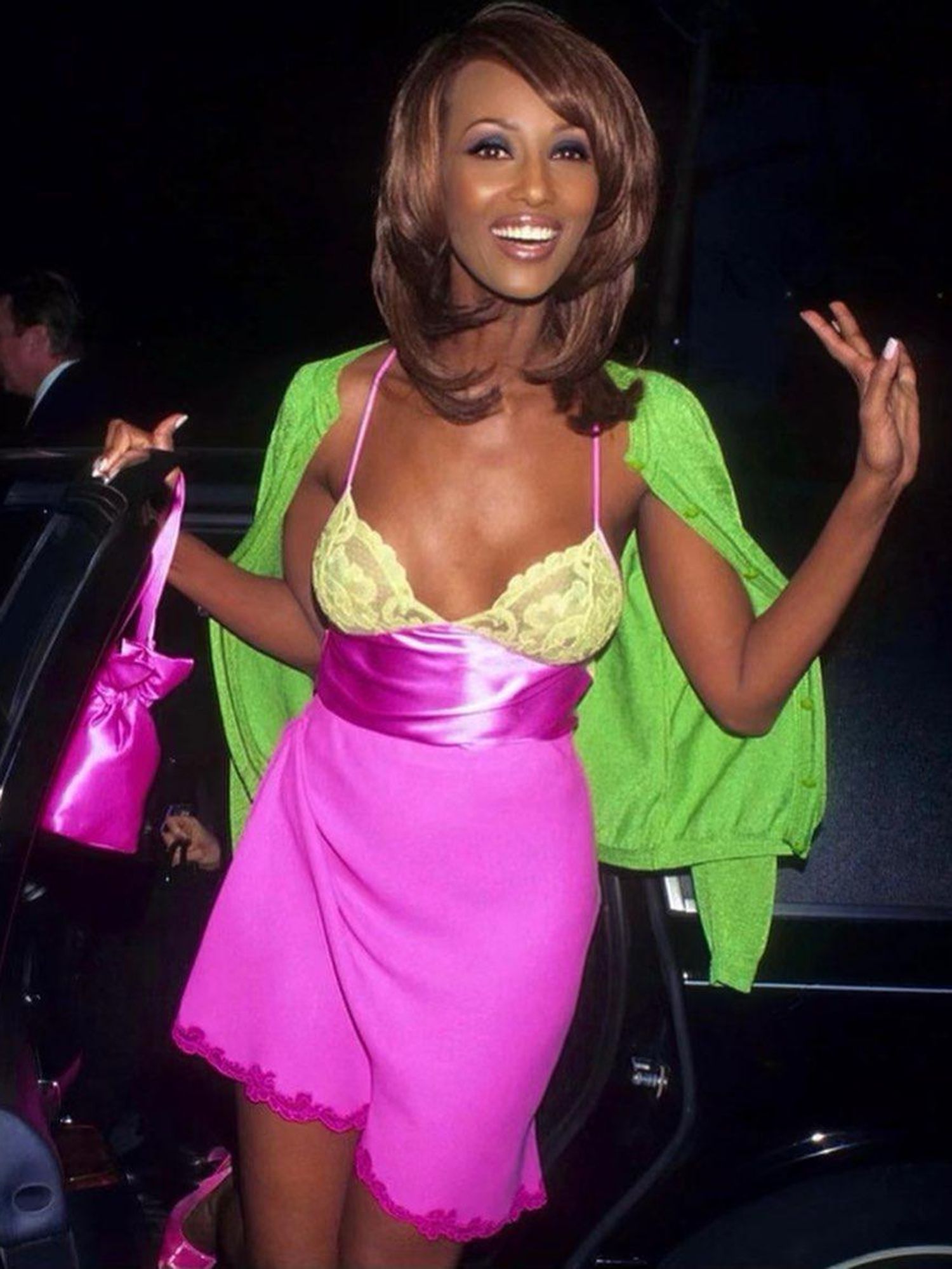 Photo: Courtesy of Instagram/@therealiman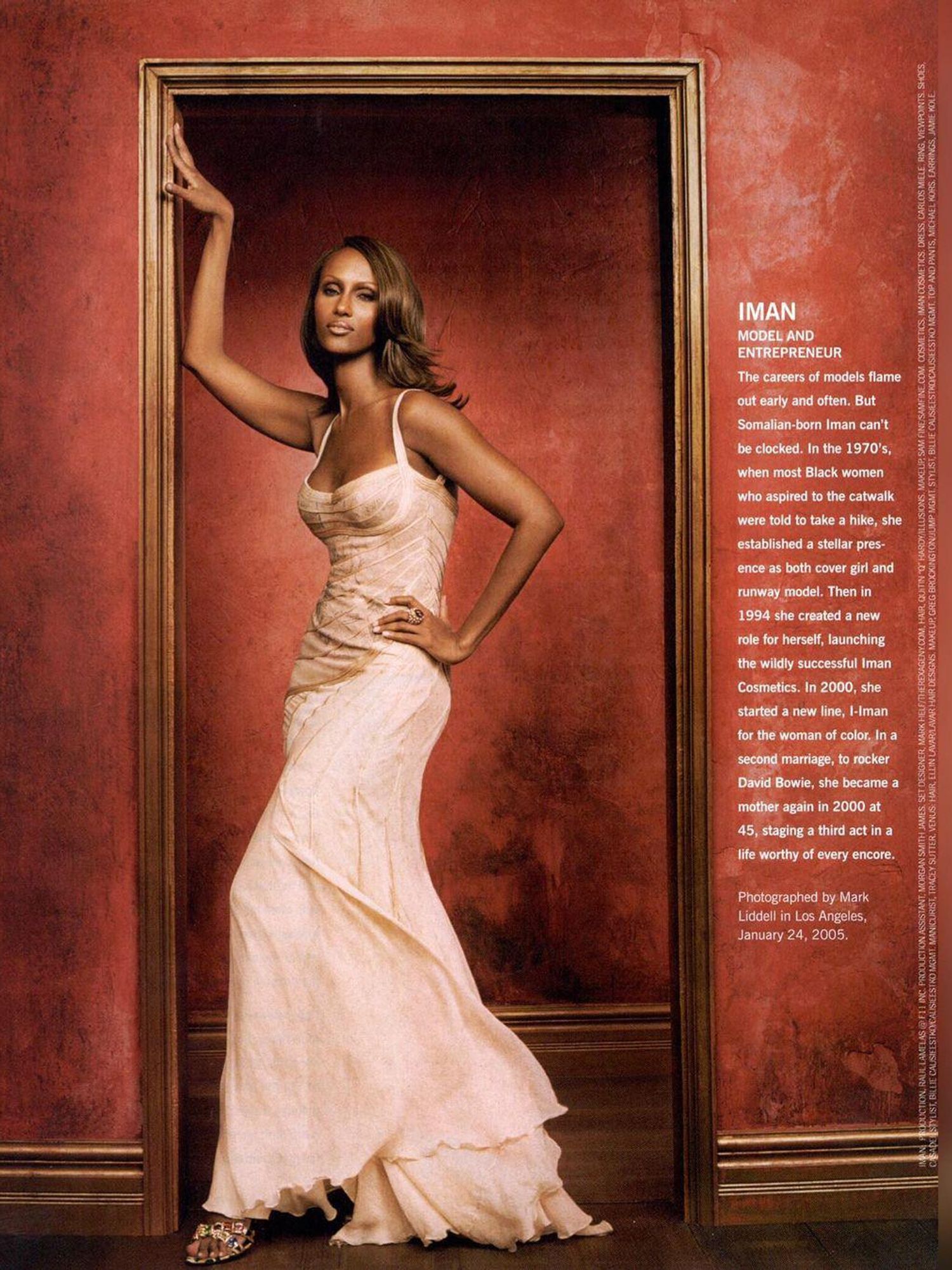 Photo: Courtesy of Instagram/@therealiman
"When I became a model, I arrived in the States in 1975, and three days later, I was on set for my first job with American Vogue. The seed of creating Iman Cosmetics was really planted in my head that day. On the job, there was a makeup artist for the shoot, and one other model who was Caucasian. I saw him do her makeup and then when it was my turn, he asked me a perplexing question. He said, "Did you bring your own foundation?" Although I was young and I was not aware of anything—I had no idea what foundation was—one thing I was aware of is the fact that he did not ask that question to her. So I said no, he did my makeup, and when I looked at myself in the mirror, I literally looked gray. But somehow the beauty gods were working in my favor because the pictures were in black and white, and a black-and-white filter can hide a multitude of sins—especially those related to makeup.
"But I learned that day, even as young as I was, that I had to have some control over all of this. As a political science student, I recognized that something was not right or balanced between the Caucasian model and me. That he could not do anything for me but make me look worse. I knew that my image was my currency and that I needed to have some kind of control of my image. I also realized at the time that no one is going to say that the makeup artist didn't know how to do my makeup. Nobody is going to say that the photographer didn't know how to light a Black model, but they'll say that the girl is not good. So, I went out there and bought every product I could find that had a shade close to my skin tone. I would mix products and put it on my face then, with a polaroid camera, I would take a selfie and look at it. It didn't matter how I looked in real life. How did it translate into pictures? That's my image. People are going to see my photographs; they're not going to see me. So, that's how it was implanted in my head: Take hold of your image.
"I never intended to create a fragrance—once, I like a scent, I'm very loyal to it. Throughout my 20s, I only wore Fracas. I'm not a person who goes from one fragrance to another every week, but when my husband passed away, I started wearing his fragrance, Tom Ford Extreme."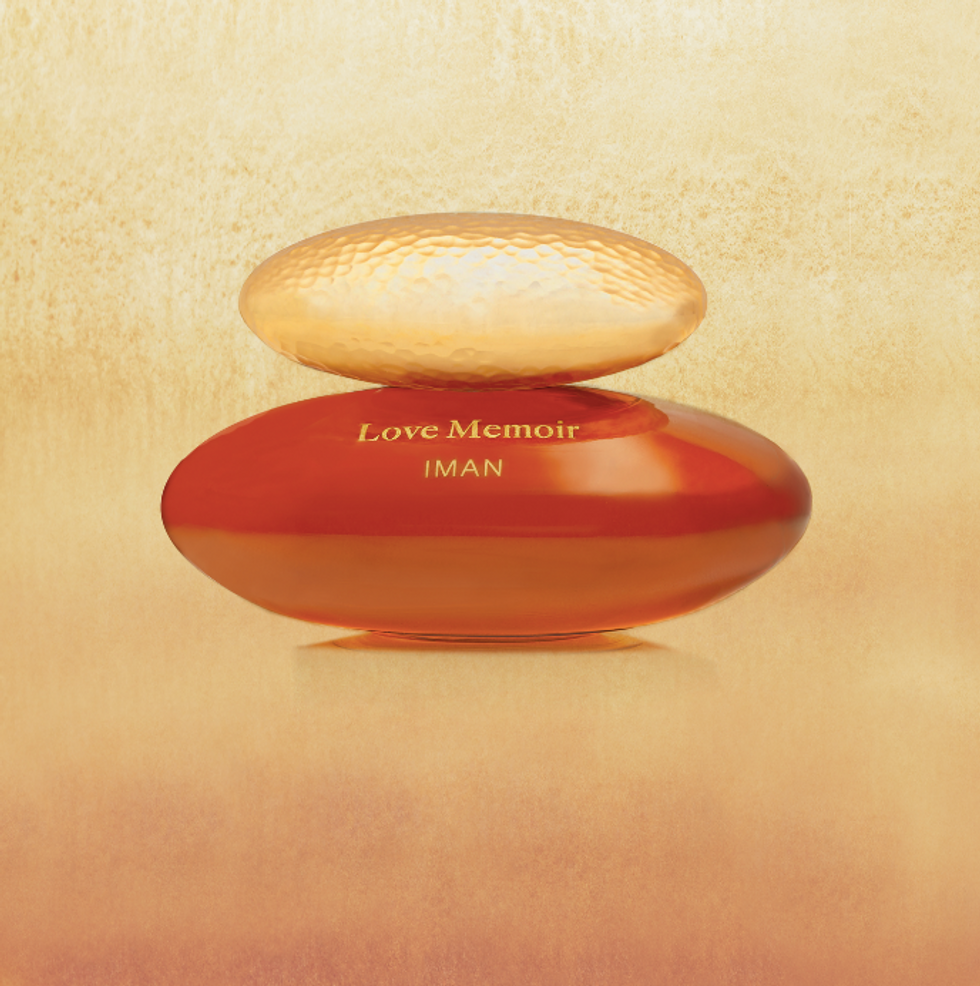 Iman
"I only wore that, and when I was at home, processing my grief, I went from thinking of my memories as sad because he's no longer here with me to viewing them joyfully and remembering things joyfully. That feeling sustained me. I started watercolor painting and the fragrance bottle was inspired by the colors I used. I set stones on my property and that influenced the shape of the bottle—it's a stack of stone. The amber gloss color is inspired by the sunset and the hammered gold is what African jewelry is usually made of. Everything about the fragrance is so personal, and I think that if I was not stuck here going through my grief and processing it and finding the joy in memories, I would not have been able to create a tribute to the special moments that I shared with my husband over three decades.
"I knew that I wanted to have some parts of me and him. I wanted to get a sense of the Amalfi Coast and Tuscany and Florence because our first trip was to the Amalfi Coast, and we got married in Florence. So, the bergamot, black currant, rose, and vanilla were from that area. And then I also included vetiver because he loved that note. So, it's a marriage of scents, a combination of what I like and what he liked."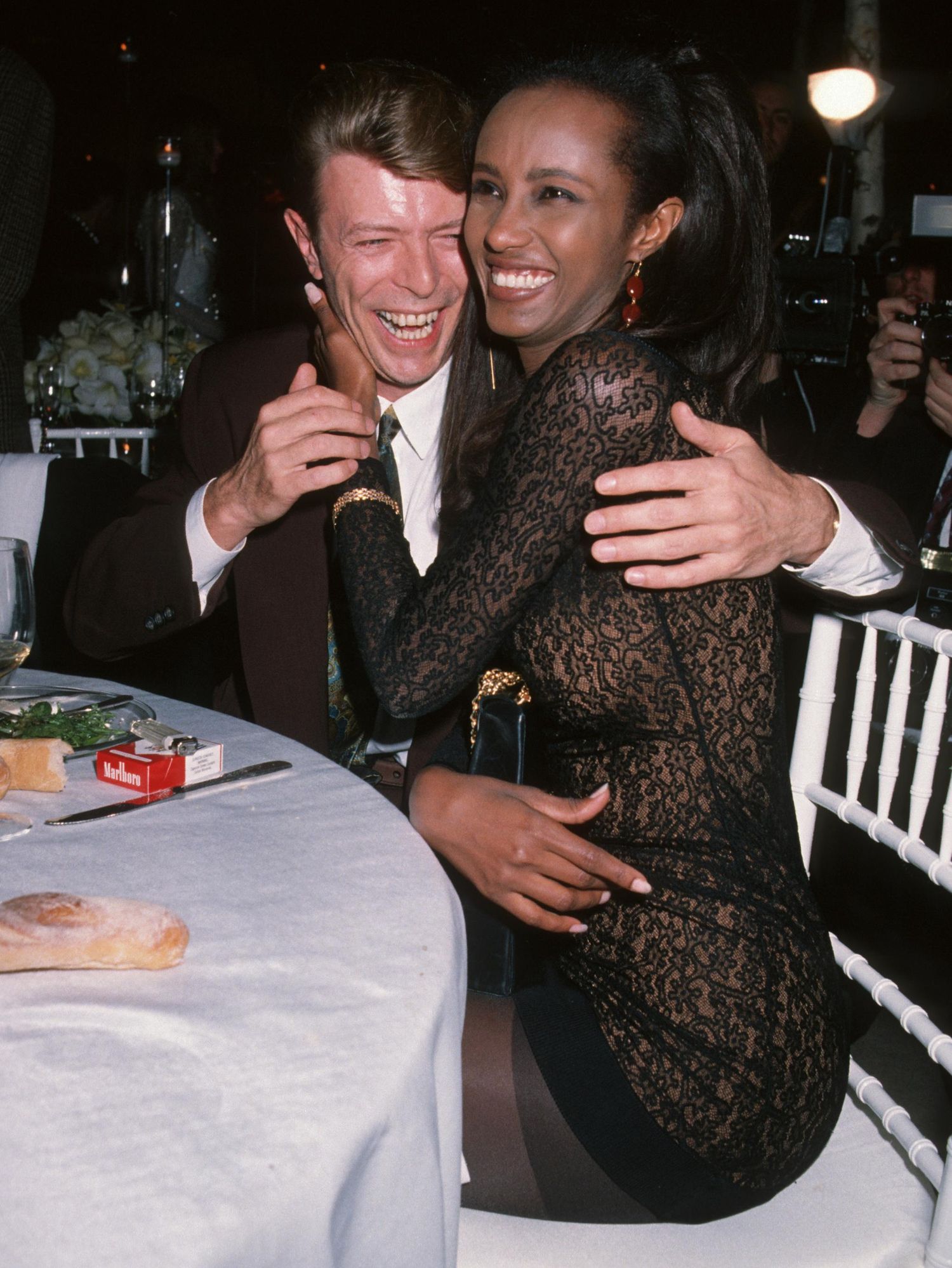 Photo: Getty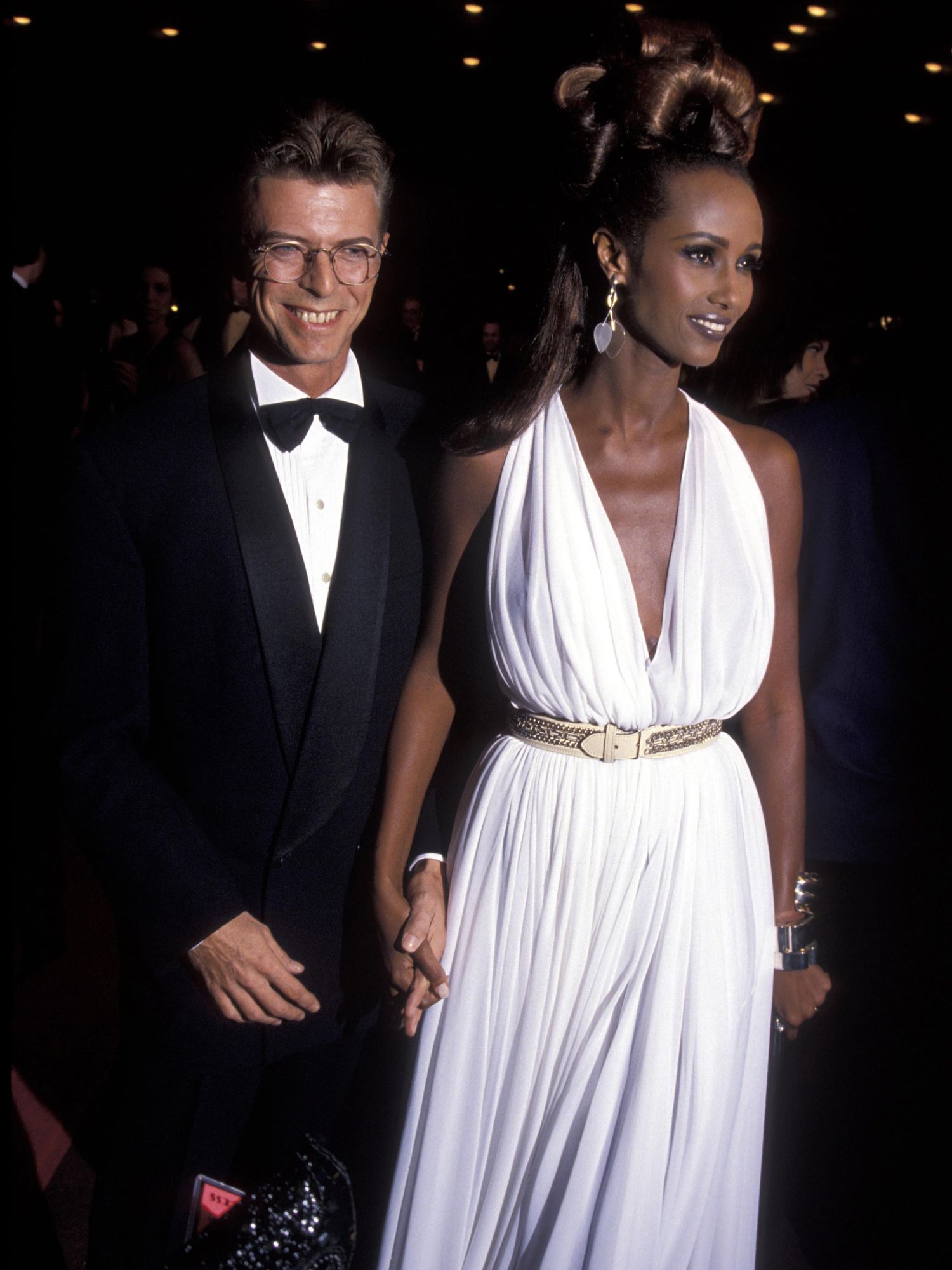 Photo: Getty
"It's a very human fragrance. I don't believe in the idea that there's a unisex fragrance. I think men wear what they like and women wear what they like. The idea of unisex is a very old way of thinking about fragrance. I had a lot of male friends of mine smell this fragrance, and they all liked it because they said that it was not too floral and feminine. It came up as a fragrance that's not trendy, but a fragrance that has a past, so to speak."