Camila Coelho on Finding Confidence Within Imperfection
"If you don't feel amazing with your own self inside...nothing you put on your face or on your body is going to make you feel beautiful."
On Beauty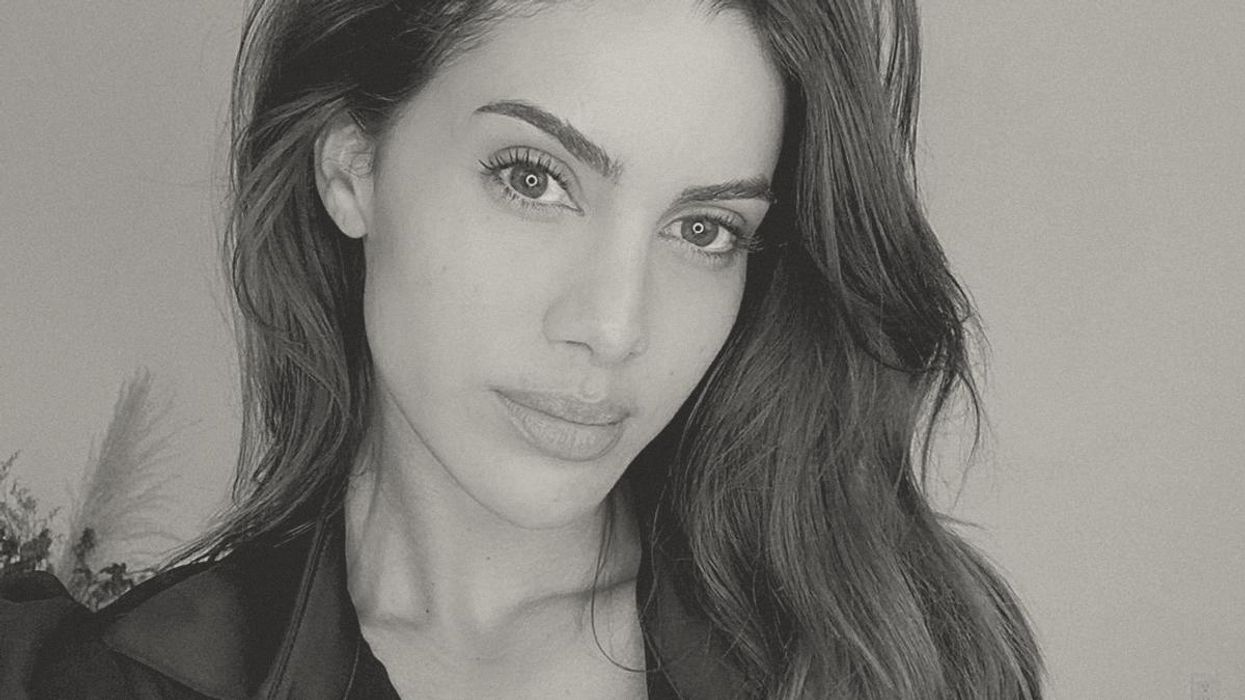 Welcome to On Beauty, a series where we take a deep-dive look into one person's relationship to beauty, how that relationship has transformed over the years, and how they experience being seen. This week we're talking to Camila Coelho, influencer and founder of Elaluz Beauty and Camila Coelho Collection.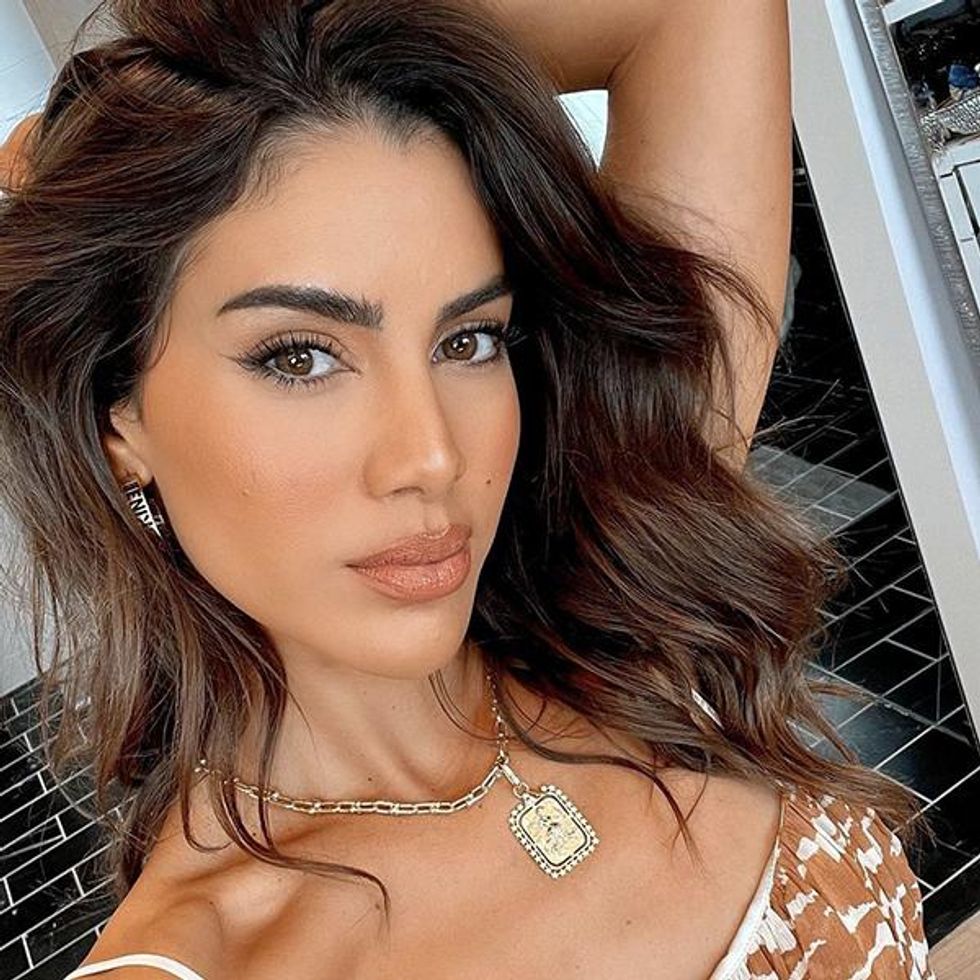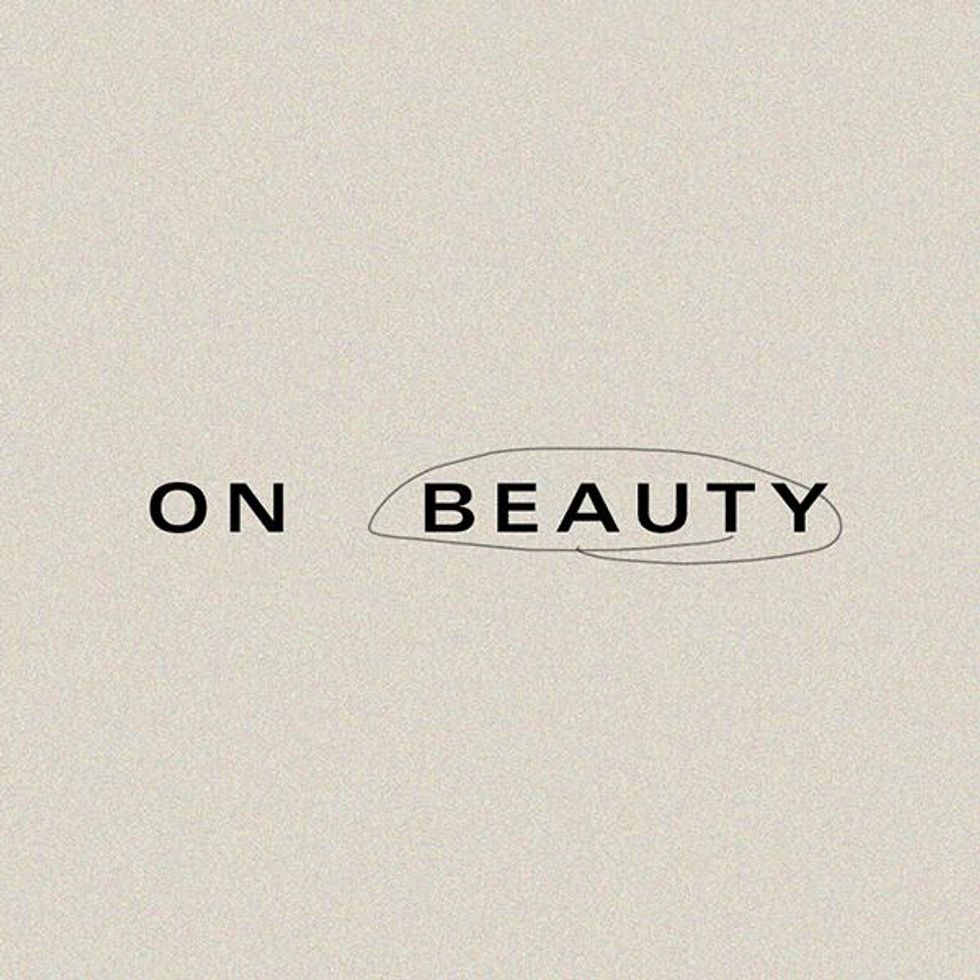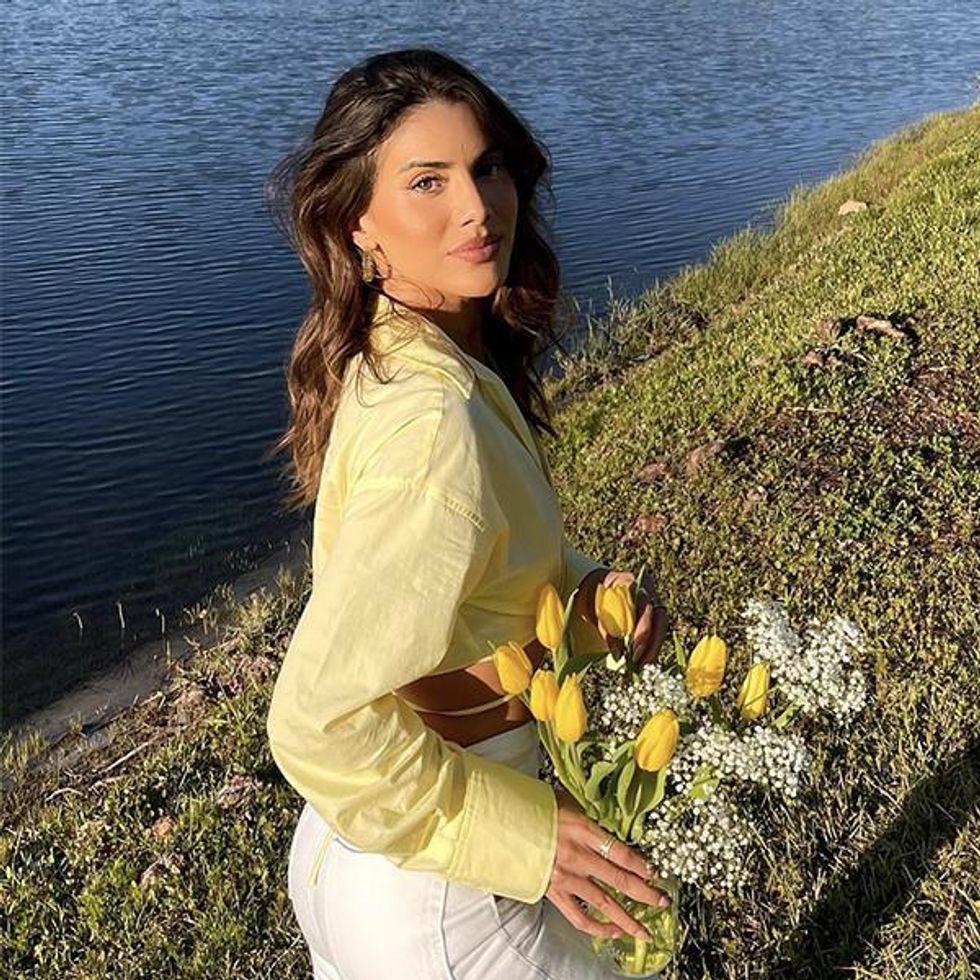 "Growing up in Brazil, in a small town, I have endless fond memories; I felt so free, living in a small town and riding horses and being so connected to nature.
"My role model when it came to beauty was definitely my grandmother. Wherever she was, she had her hair done and makeup on. Honestly, if I showed you a picture of my grandmother, she's not someone society would look at and say, 'Wow, she's gorgeous,' but she was comfortable in her own skin. Her hair was very curly and her nose was a little bigger, and she was so confident. And to me, that's what made her the most beautiful—her personality and how much she loved herself. I don't have her in my life anymore, unfortunately.
"She was the one who introduced me to my first lipstick. I remember I went to her and I was like, 'Grandma, I'm taking my passport photo and I really want lipstick that's going to make me beautiful.' She gave me a red shade. I applied it right before they took the photo, so my mom didn't have a chance to wipe it off. She was horrified."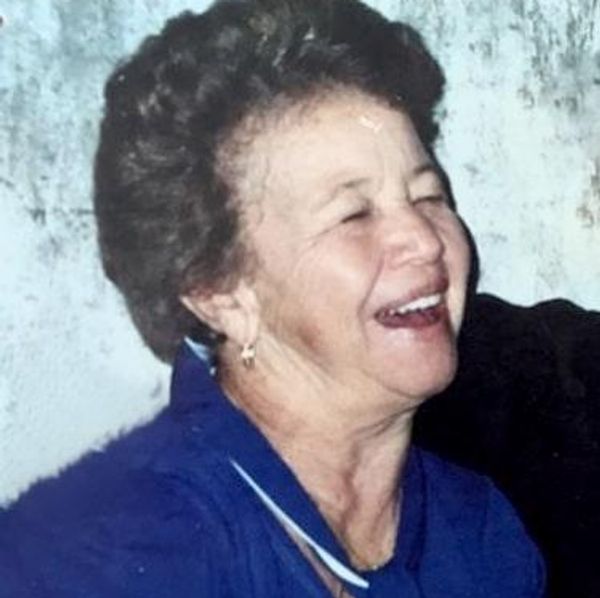 "Growing up, I was always very confident. I loved my curly hair and I loved my nose because they reminded me of my grandma. There was a part of my life that self-esteem faltered, though. I was diagnosed with epilepsy when I was around 17 years old. I felt different because I couldn't party with my friends, I couldn't drink because I was taking medication. I used to wear makeup any chance that I had, but once the seizures started, I basically stopped wearing anything. I'd maybe do a clear lip gloss and maybe a black eyeliner on my waterline, which was a terrible look, but that was it. I completely shut down.
"I was struggling so much that I decided to stop taking the medication without consulting anyone. And that's when I had a seizure in school, in front of all my friends. I remember having a really intense conversation with my mom after it happened, where she explained to me how lucky I was. Yes, I have epilepsy, but there are people out there struggling to survive every single day. There are people who don't have access to medicine like I do. That sense of gratitude really shifted everything for me. Everyone has their own struggles and each person handles them differently. I wasn't going to let myself feel down forever. I eventually started wearing makeup again.
"I really do believe that what you feel and what you put into the world attracts that type of energy back to you. Sometimes, our life feels amazing, we're accomplishing so much, and then something little happens. And if you concentrate your energy too much on the little bad thing that happened, you end up in a negative place of mind where you forget about all the good things you have in your life.
"It definitely translates to beauty, as well. If you don't feel amazing with your own self inside, and you don't see your own inner beauty, nothing you put on your face or on your body is going to make you feel beautiful. We all have our struggles, but it starts with loving yourself and accepting yourself as you are."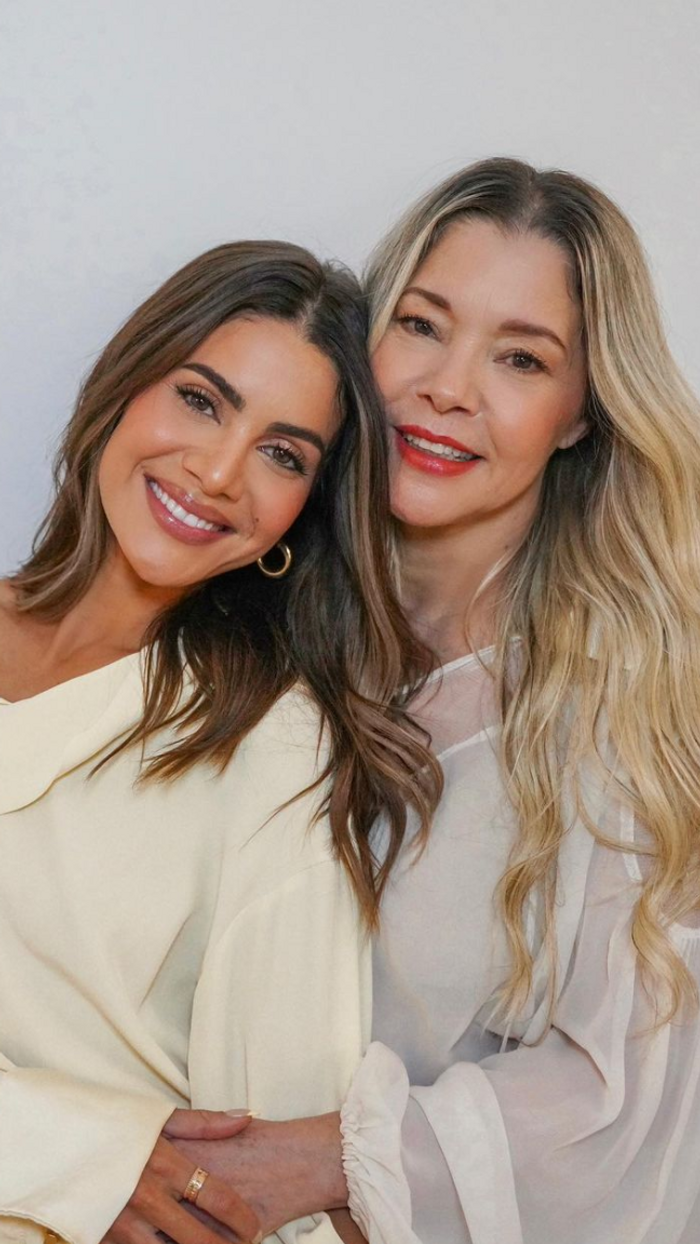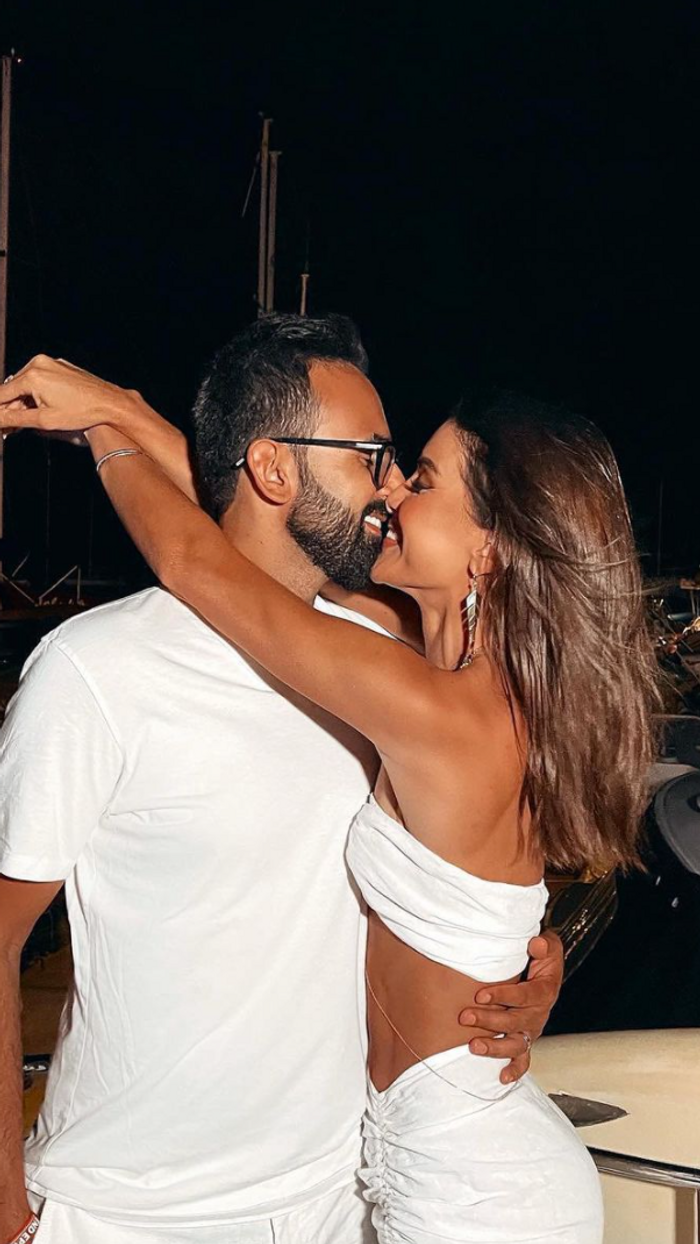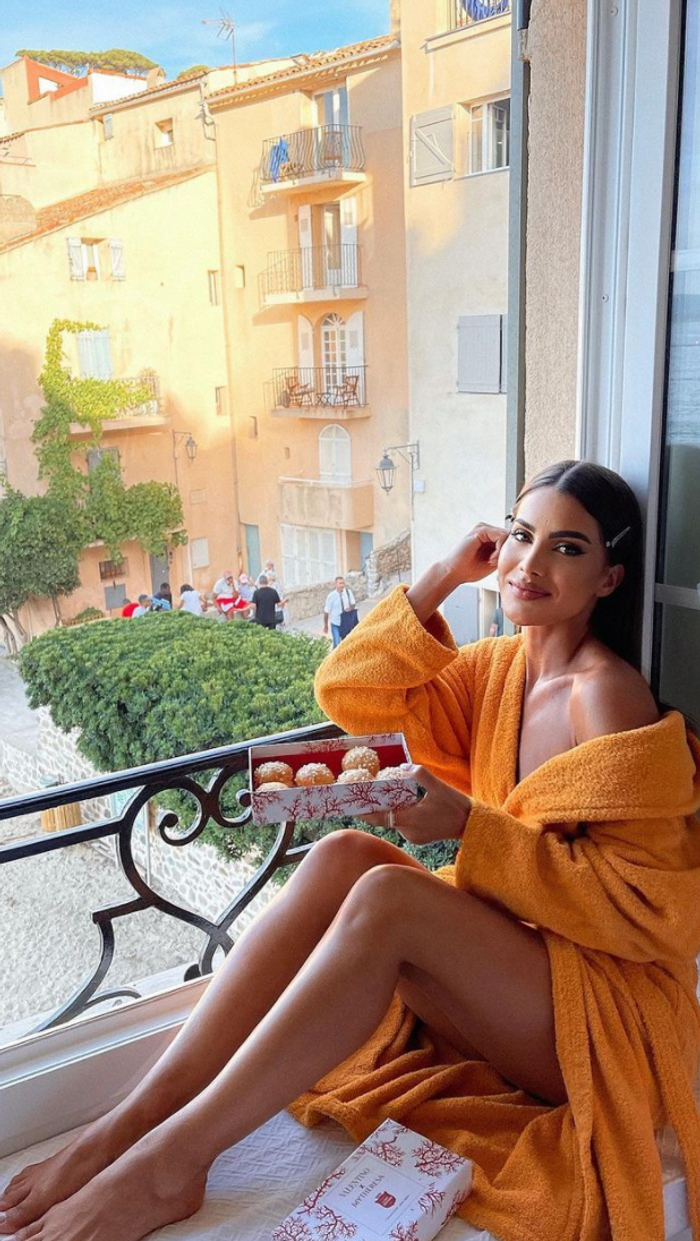 "The older I get, the more confident I feel. Until a few years ago, I don't think I could honestly say that I felt super-confident without any makeup on. It's different now. Yes, I love a full-glam look, but I can still feel very beautiful without any makeup on. That ethos is something that is core to my brand, Elaluz. I wanted to create products that were really easy to use and look natural. So much of my roots and my Brazilian heritage is attached to this brand. Even the name—it's Portuguese. I always want Brazil to be a part of the brand; representing Brazilians, and Latinas in general, is so important to me.
"On days where I do wake up feeling down, I try and prioritize spending time outside in the sun or calling my loved ones. I try to stay off social media, too. Social media is amazing in so many ways, and I wouldn't have my career without it, but taking breaks is so important. It allows you to concentrate on the good things in front of you and focus your attention towards what you love to do.
"When I'm in one of those moods, I count my blessings. I'm religious, so I say a thank-you to god for my life. And when I start going down the list, that's when I realize how lucky I am—I have a roof over my head, amazing friends and family, a job that I love. All of that gratitude washes the negative feelings away.
"Pre-pandemic, I found that I was so overwhelmed. And a lot of times, I woke up feeling unhappy, even though I was accomplishing so many things. I wanted to say no to everything because I was doing too much. Since then, I've been prioritizing my health, spending time with my husband and my family; I've learned how to say no, and I finally feel like I'm doing the things that I want to do."