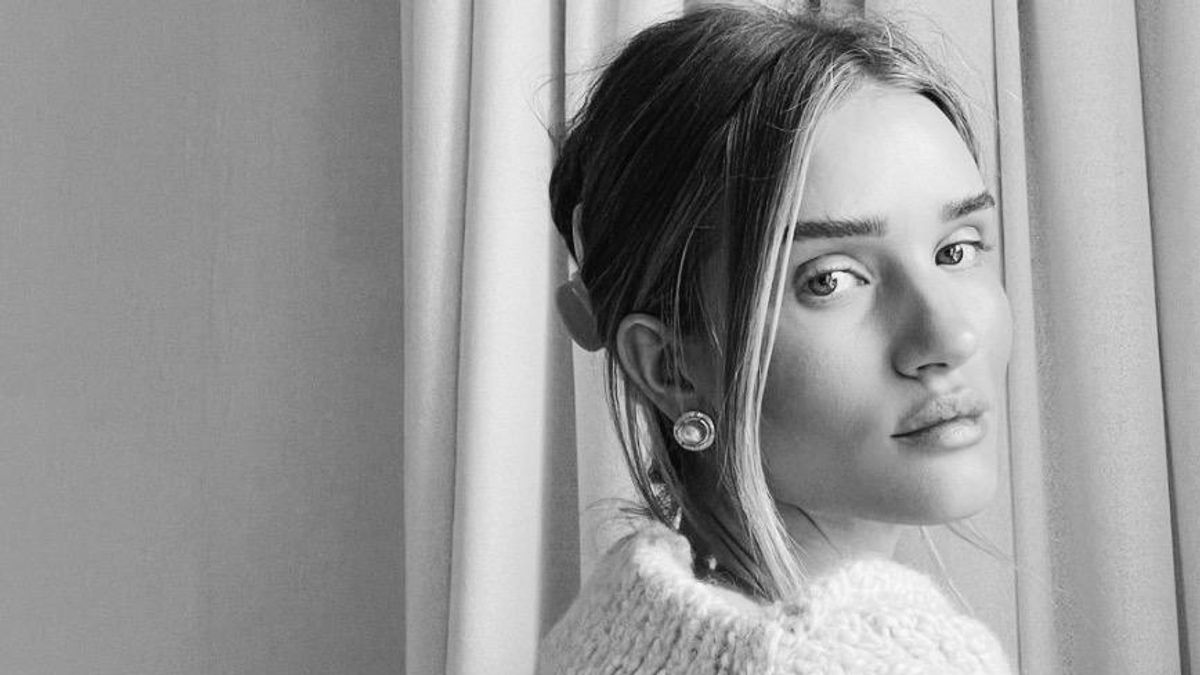 Beauty
Rosie Huntington-Whiteley on How She Learned to Tune Out the Haters
"You're being told that you need to change this and you're not enough that; there's so much rejection, and all of that definitely has an effect on you."
Welcome to On Beauty, a series where we take a deep-dive look into one person's relationship to beauty, how that relationship has transformed over the years, and how they experience being seen. This week we're talking to Rosie Huntington-Whiteley, model and founder of Rose Inc, a newly launched cosmetics and skin-care brand that's focused on creating sustainable and high-performance products.
Here, she discusses how growing up in a rural town has kept her grounded and how her acne struggles helped inform the product formulations for Rose Inc.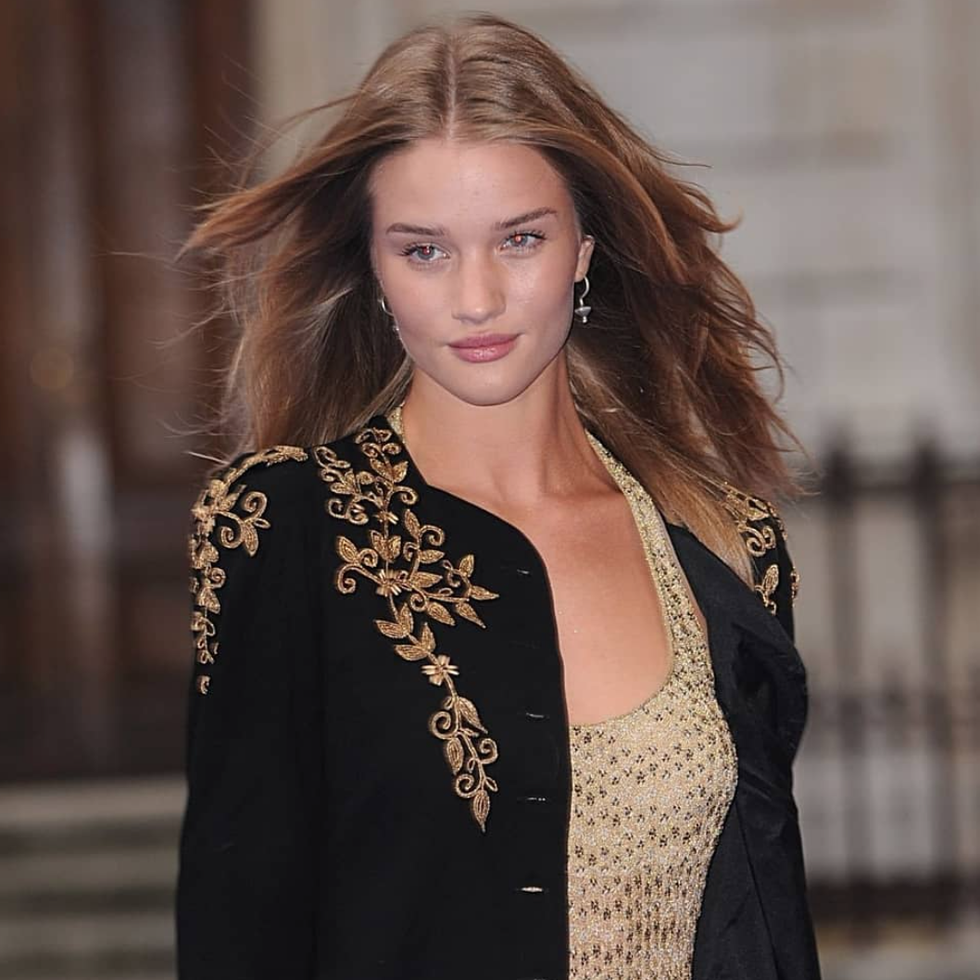 Photo: Courtesy of Instagram/@bestofrosehw_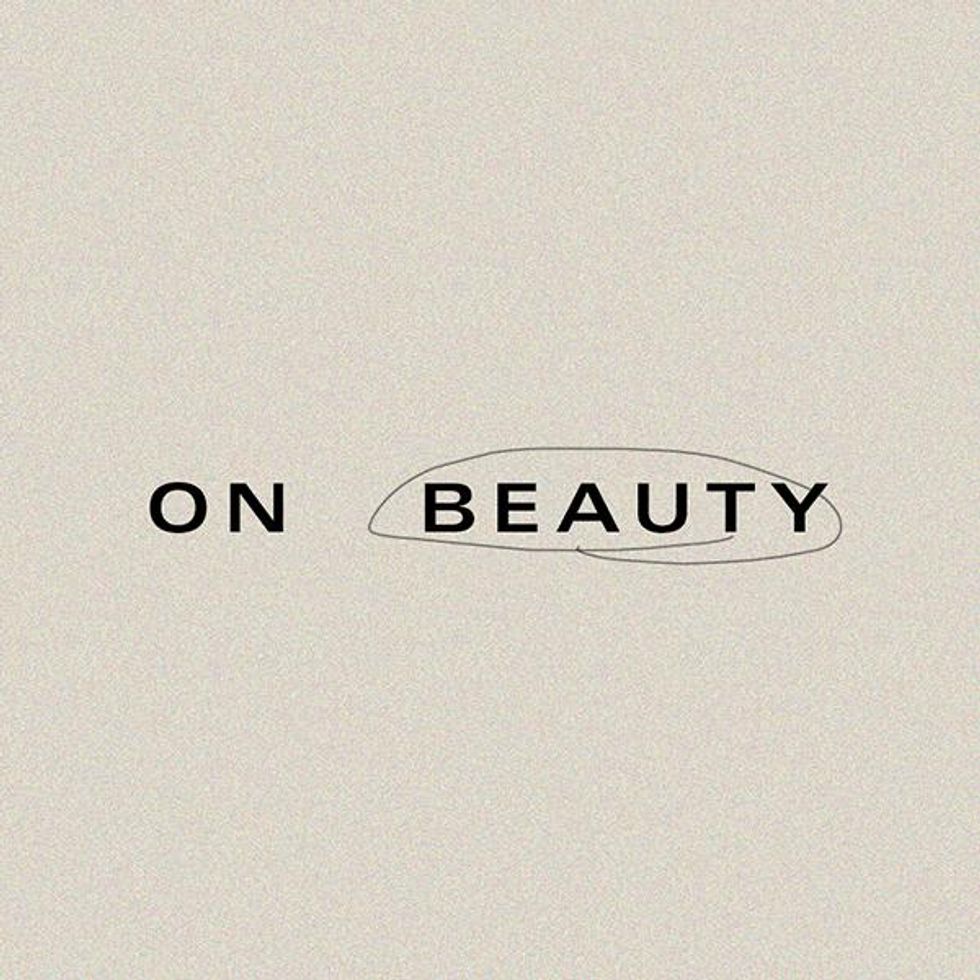 "I grew up in Devon, which is in southwest England. It's a very rural area; I grew up very outdoorsy. I'm the eldest of three siblings—I have a brother and a sister—and we grew up in a little farmhouse and went to school in a small town.
"My parents dreamed of having a little farm and some animals to grow on their own. My dad worked as a chartered surveyor, so he's really comfortable with farmland and agriculture. My mum wore different hats throughout my childhood—she was a stay-at-home mum for different periods of time, but she also worked at a jewelry shop, at a café, and in a clothing store. So my childhood was very simple and idyllic.
"But as a teenager, I knew I wanted more. I loved London, and for me, that was the place where my dreams were going to come true. I was quite different from my peers at school in the sense that I was drawn to fashion at an early age. My bedroom walls weren't covered with pictures of boy bands and movie stars; they were covered with images from fashion campaigns.
"Beauty and fashion was certainly not exposed to me in any way because of where I come from. My mother was probably more into it. It's so funny because my mum is as country as they come, but she'll always have her nails done. And she loves a good lipstick. She's always had a glamorous edge to her.
"At 16 years old, I started modeling, and when I was 17 years old, I began to pursue it full-time. I left school early and started to travel the globe; then, at 18 years old, I moved to New York. I feel very fortunate for having had a simple start in my life because it kept me very grounded throughout my career.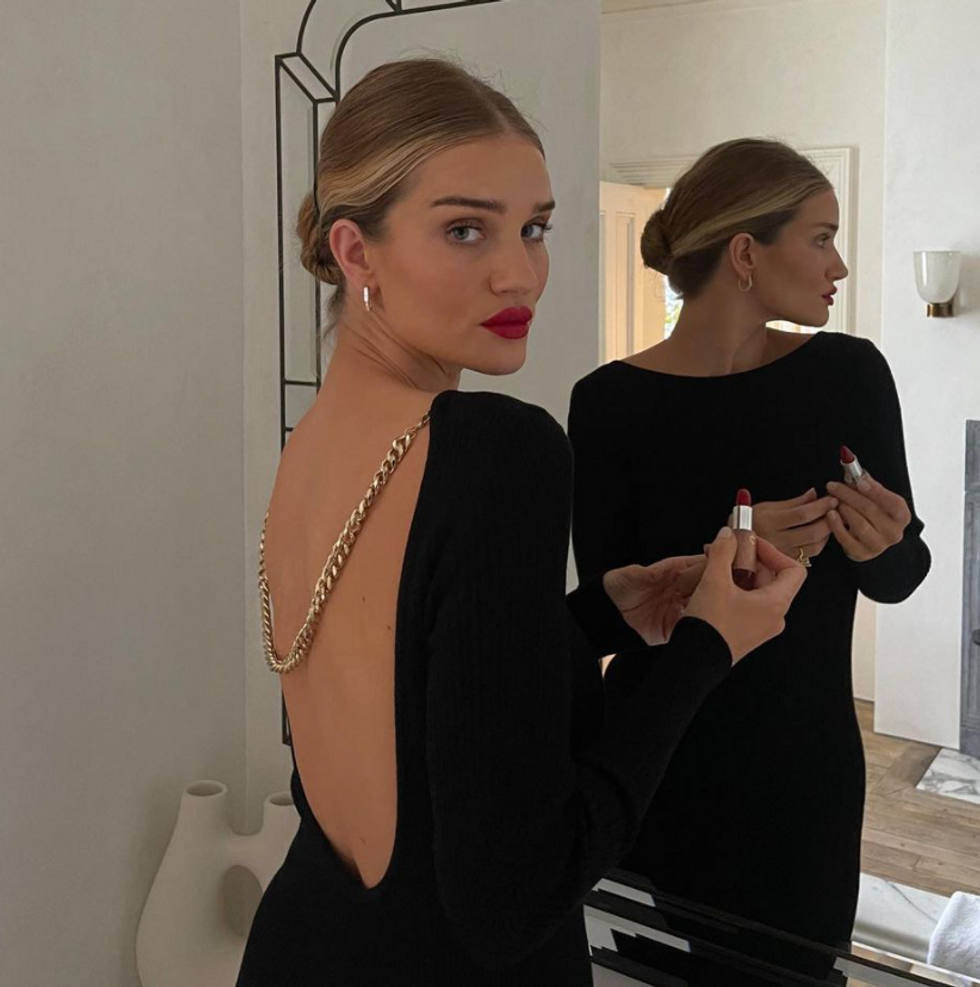 "When I first moved to New York, I noticed that there was so much more available here. There's a nail salon on every other block in New York. I've always found American women to be a little bit more polished and a little bit more up to speed on beauty trends. But on the other hand, in the UK, I think there's much more of a focus on what makes you unique and your personality.
"When I started modeling, I was so excited to work in the fashion industry. I initially thought I was going to be working behind the scenes as a stylist or a makeup artist—I was always fascinated by what went into creating a beautiful visual. But the modeling thing took off, which was the biggest surprise to me and my family. I was confident and excited for these new life experiences when I started this career. Eventually, though, the realities of the modeling industry did start to hit home; you're being told that you need to change this and you're not enough that; there's so much rejection and all of that definitely has an effect on you. For years, I was told that I need to go on Accutane because my skin was too acneic, that I'm too wholesome-looking, everything. Again, I feel fortunate that I came from a family where I was accepted and loved for just being myself. When I'd hear these things, I'd always think, Well, fuck off. I don't care what you think. I've always had that sort of resilience in me, and I've been able to find the clients and the brands that celebrated what I brought to the table.
"From an early age, my mum drilled into me the importance of being independent as a woman. She didn't leave school with the qualifications she would've liked to have. I think she struggled with the fact that she couldn't bring more to the table as an individual within her marriage. So she drilled into me, from a very young age, the importance of working hard and good manners. I've had many opportunities come my way—and I feel so fortunate for that—but opportunity comes with hard work, strategy, sacrifice, and diligence. I think hearing that from my mum, repeatedly, informed my quest to be entrepreneurial and to own something in my name.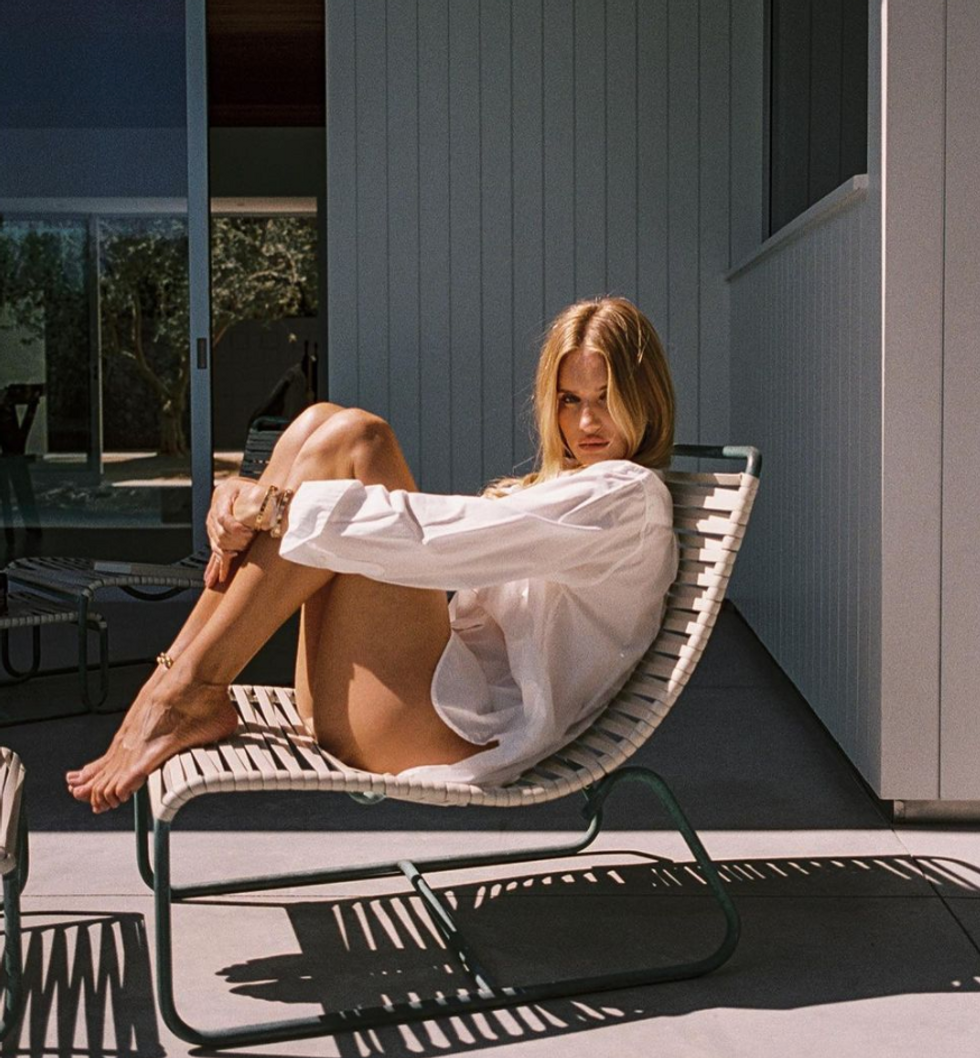 "I've dealt with acne-prone skin ever since I was a young teenager; my mother dealt with the same concern, as well. The last 18 years have been a quest to manage that, and it's sent me out on a research journey, meeting with different dermatologists and doctors and experts. The one thing that I found to be transformative was switching to non-comedogenic skin-care and makeup products. I had a list of about 75 potentially pore-clogging ingredients and got rid of any products that included them. I noticed a big difference in how much more manageable my acne became. When we started developing these products for Rose Inc., we really leaned on my past experiences, and making sure that everything in the line is non-comedogenic was important to me. I'm excited to hopefully see how transformative it'll be for our customers, as well."