Transform Your Home with 5 Simple Tips from Sir John
Spoiler alert: Color is involved.
Decor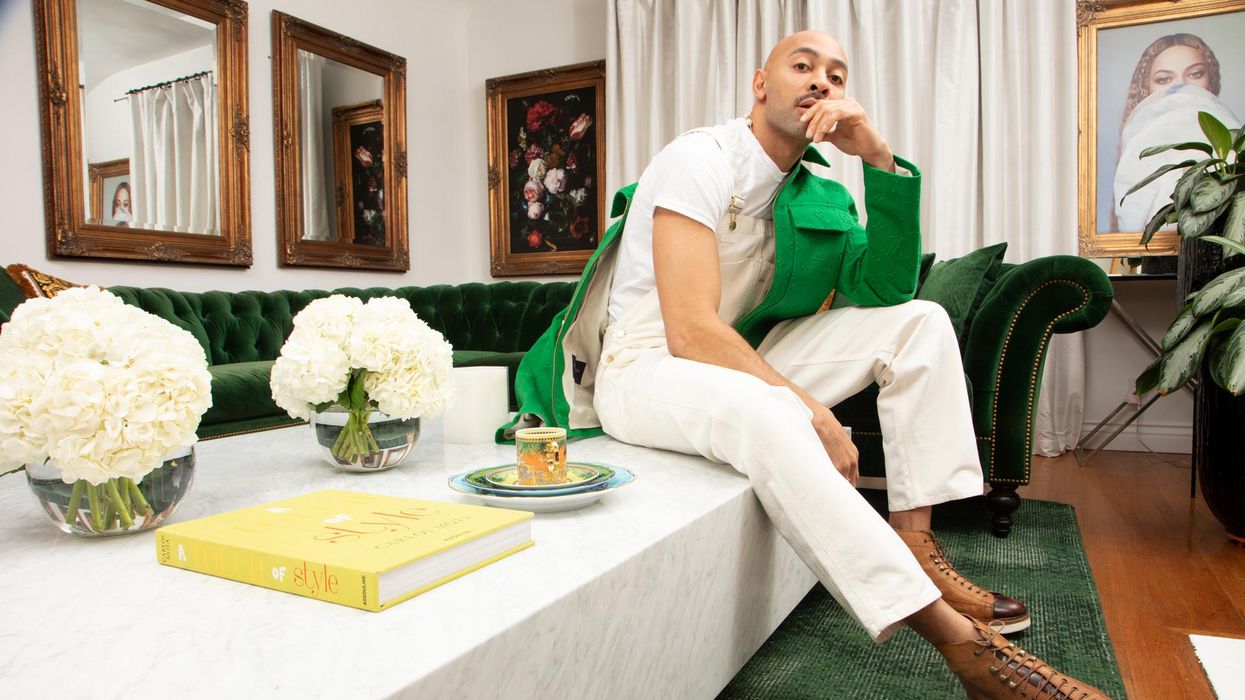 Whether you're a long-term renter or just moved into your first home, finding the exact piece to accentuate your space or elevate your home decor isn't an easy task. Thankfully, you have Coveteur's February cover star Sir John to help out. The artist is a pro when it comes to interiors, and his main tip for decorating a space is picking pieces that you absolutely love. "Whether it's a ceramic-based vase or a CB2 cabinet, my home is filled with pieces that help me move through the day; they're like little gold coins in my Super Mario Kart that keep me going." Below, we've compiled Sir John's crucial interior decorating advice to help you feel even more at home.
Buy Fresh Flowers
Houseplants and flowers are an easy way to brighten up a space without breaking your budget. Sir John is a huge fan of floral arrangements: "I love them—it helps raise the vibrations in the space."
The Sill
Don't Be Afraid of Color
"Color can be so impactful because humans have an emotional connection to hues," says Sir John. Turn an empty wall in your living room into the main attraction by layering on a bright coat of paint or some fun printed wallpaper. If you can't paint your walls, look at decor pieces to liven up the space like a patterned throw pillow or a bold bedside table.
Backdrop
Zara Home
KaiserRugs
Throw Mirrors and Art on the Walls
If you're in a smaller space, mirrors are an easy way to make a room look larger and brighter. And a large-scale print or painting, or a gallery wall, can instantly take an otherwise bland wall and transform it into an artful display. It doesn't have to be pricey either. The gilded frames that line the walls in Sir John's living room? He got them for $25 apiece.
Afritina Coker
Society6
Ikea
Make Your Sofa the Centerpiece
"If you're going to start anywhere, get yourself a nice ass couch," says Sir John. "You can deal with decorating your bedroom later. I just always want someone to come in and feel at home in my living room." Sir John's first big home decor purchase was a beautiful rust-colored velvet sofa that he bought from ABC Carpet & Home Outlet when he lived in a brownstone in Harlem.
Joybird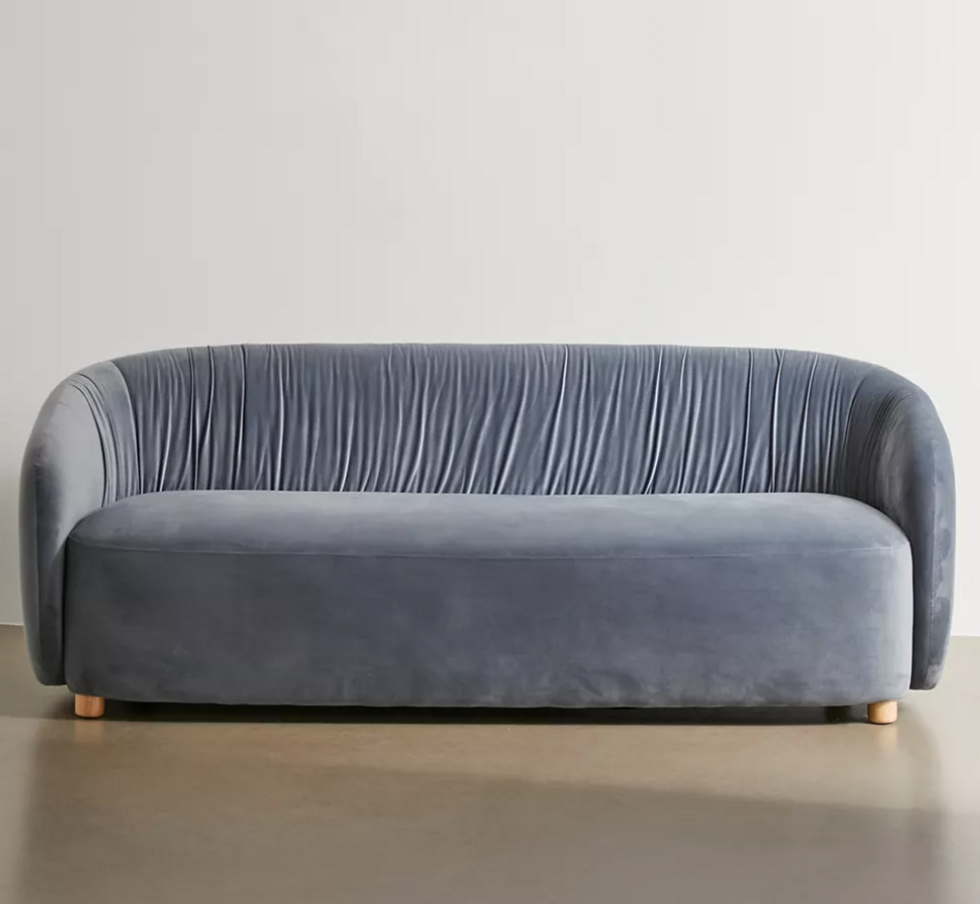 Katie Mok
Urban Outfitters
Ember Interiors
Get Your Furniture Reupholstered
"Don't be afraid to get some things reupholstered," says Sir John. "Find a great chair then find yourself a great fabric and have some fun." It's like tailoring a clothing item. You don't have to take a piece of furniture as-is—you can get creative with textures and fabrics. "There's a beauty in it because it creates a story, it looks storied, and it looks like it has some distance in time," he adds.