This Retro Design Tactic Is Taking Over Our Insta Feeds
A step-by-step guide to matching your upholstery to your walls.
Decor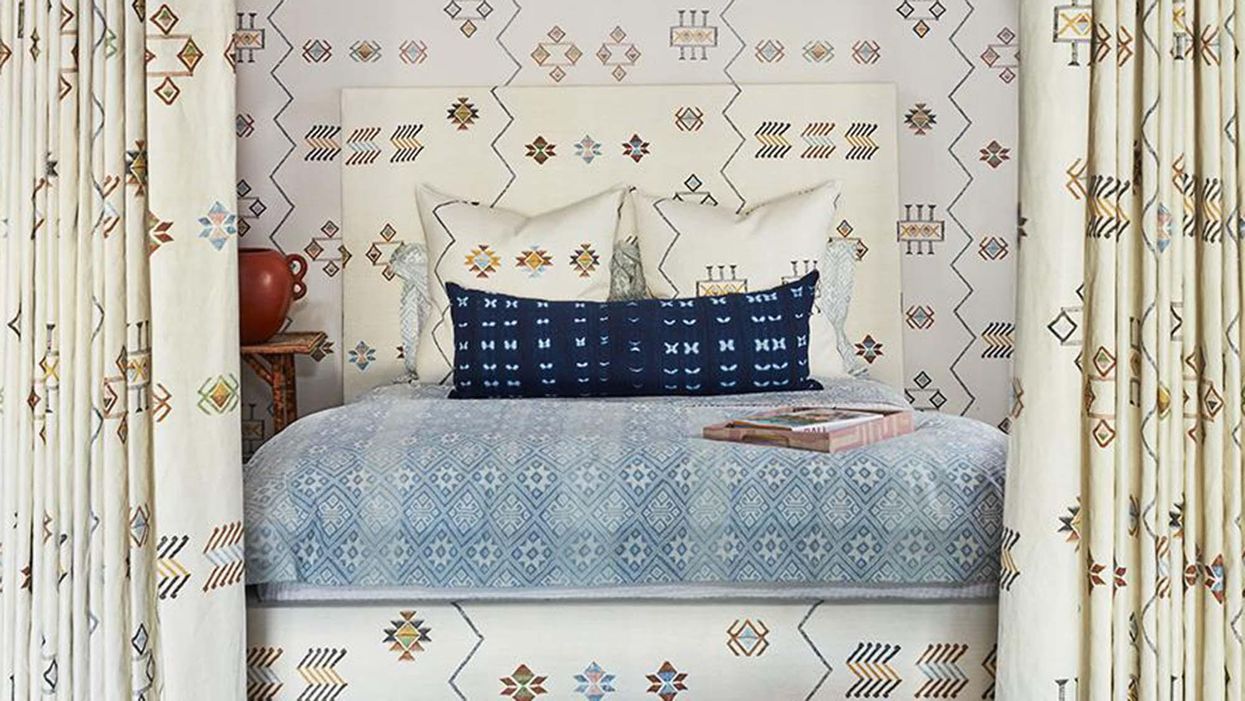 As the cofounder and CEO of St. Frank textiles, Christina Bryant is constantly looking at prints and patterns. These fabrics adhere to walls, cover pillows, outfit headboards. While each practice is a tantalizing display on its own, the combination of multiple is the decor strategy most exciting to Bryant. For those who don't subscribe to the austere qualities of minimalist interiors, might we suggest a new tactic of allowing your wallpaper motif to spill over onto other items in your home?
This methodology is steeped in the exaggerated decor tactics of the '70s and '80s. Think Diana Vreeland's New York apartment upholstered—wall to cushion to window treatment—in the same scarlet floral pattern. Or anything Laura-Ashley–adjacent throughout the aforementioned era. Luckily, today's samplings are wide-ranging and can work for many design styles, depending on who you ask.
As we've already established its maximal effect, there are no rules when it comes to implementing the tactic. That said, don't forget you are not working in a vacuum. When executing this look in a bedroom, specifically, Bryant suggests considering the fabric of your bedding that you're pairing with this look if you've specifically selected an upholstered headboard to match your walls. Switch up the proportions of your wallpaper and upholstery in comparison to the bedding so the finished design looks complementary rather than clashing.
Make sure the other fabrics feature print of an opposing scale—if your headboard and walls display an intricate toile, use something of blown-out proportions for your bedding. And start small. "If you want to get a well-styled result, compose everything in groups,"—i.e. your sofa, coffee table, and rug—says interior designer Gergei Erdei. "Accessorize the elements as a group so they work together" and with whatever background you have chosen.
If you aren't ready to commit to allover print, you can match your hues instead. Sometimes, it's as simple as using the same paint color on a piece of furniture as you do on your walls. Though more of a mix-and-match connoisseur himself, Erdei finds inspiration in the allover washes of bright colorways of previous decades. "There are very cool, bold examples of '50s interiors with bright shades dominating every detail of the room. If you want to go for something less statement-making, it's good to bring back the wall shade in your upholstery so they resonate better together and create a timeless result."
Erdei is all about a grouping approach, opting for clusters of maximalist prints in specific areas. In other words, focus on one section at a time. "When it comes to the matchy-matchy approach, I would opt for maximalist prints—probably only in certain areas." He suggests bedrooms or bathrooms to begin and reminds us to vary the scale of our prints, as well.
It's okay to be haphazard in an abstract sense, but make sure to be precise in execution. To avoid the feeling of clutter, be sure to perfectly align your fabric with its corresponding wallpaper so the motif seamlessly continues. According to Bryant, if the patterns are mismatched, the overall look will appear busy when the goal is to create an optical illusion. When it comes to shopping, you can either source-match wallpaper and fabric, or you can quite literally upholster your walls, if you're up to the challenge.
If this sounds too intimidating, ease in. Opt for items that take up less space like a corresponding throw pillow or ottoman perhaps. "A bedroom could be very cool with printed wallpapers and the same print on curtains or the bed cover," hypothesizes Erdei. "This is also a great trend to use for tablescaping; decorating your dream dinner party is also a nice first step for experimentation." A dinner party is a great excuse to get your feet wet!
Shop the Story: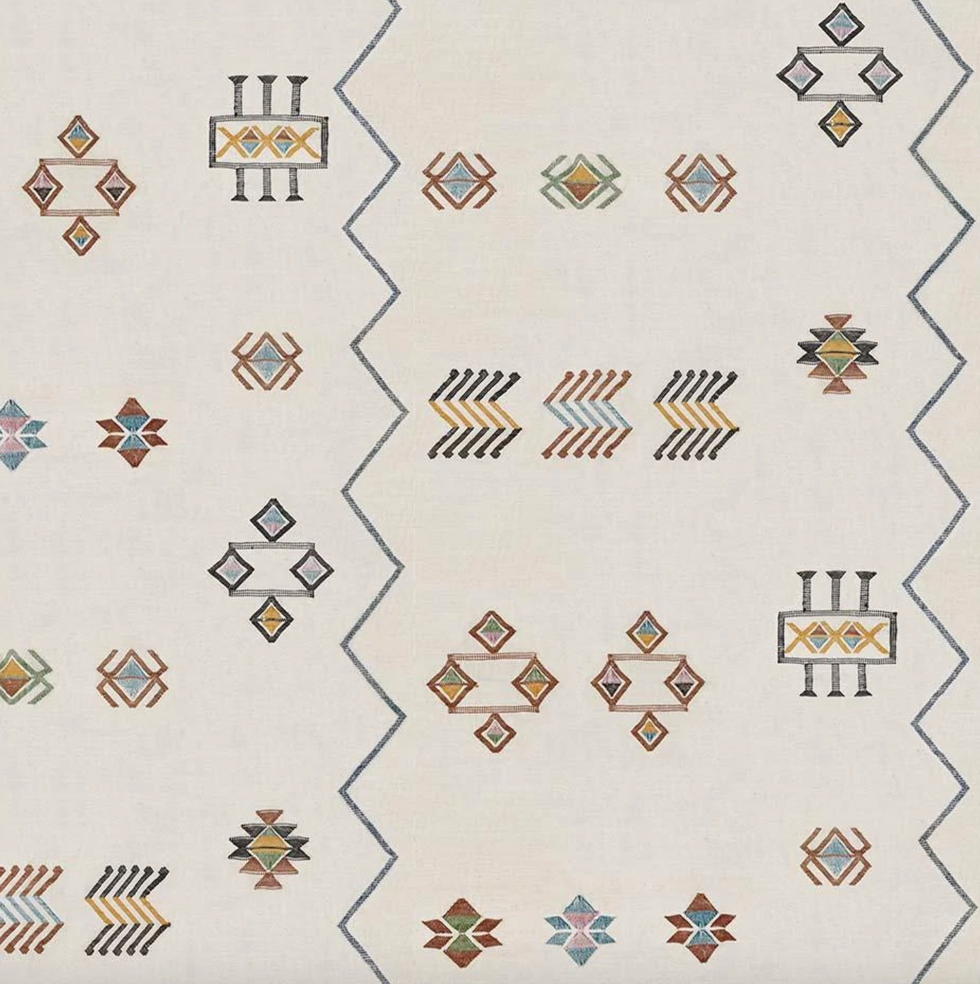 St. Frank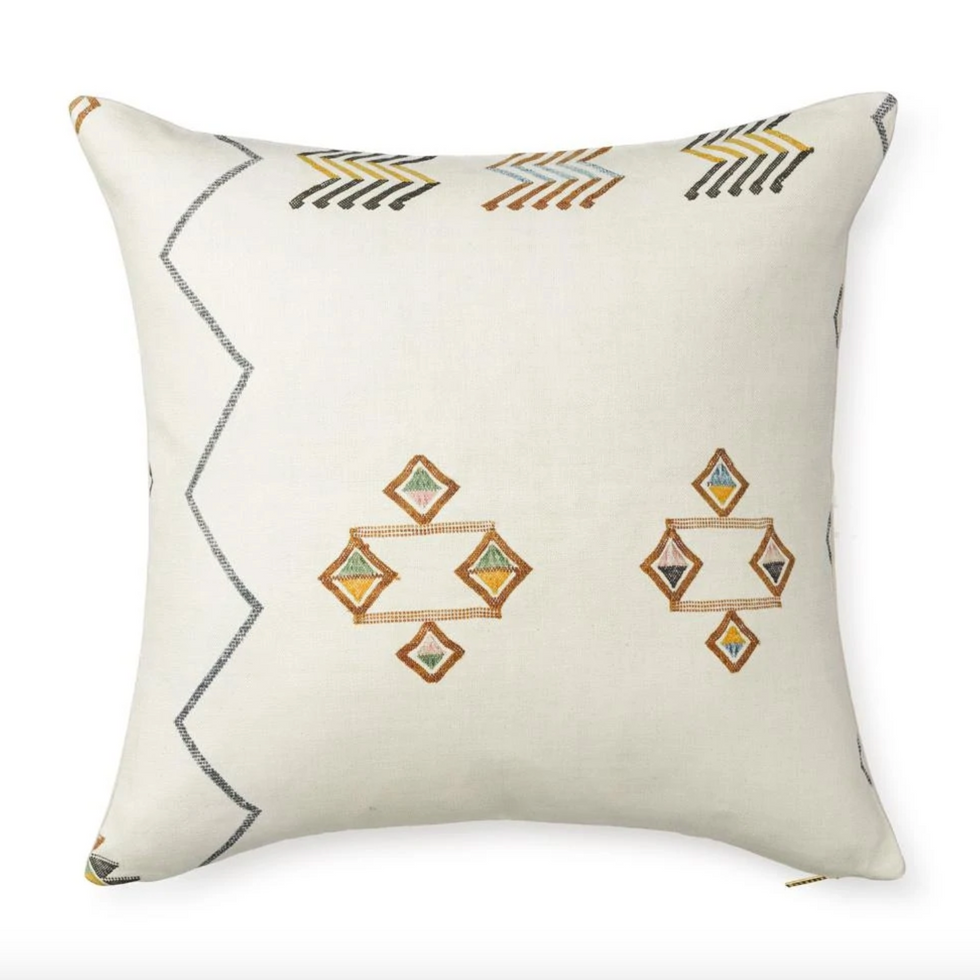 St. Frank
Antilles
Antilles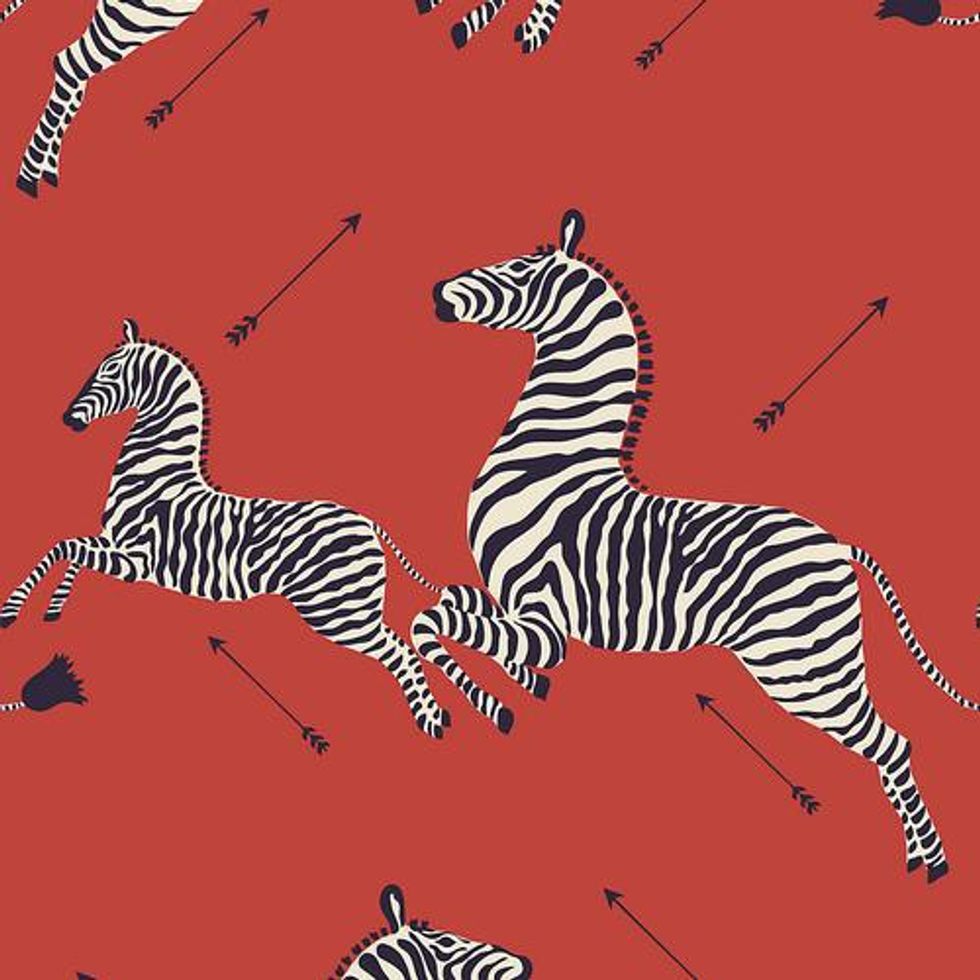 Scalamandre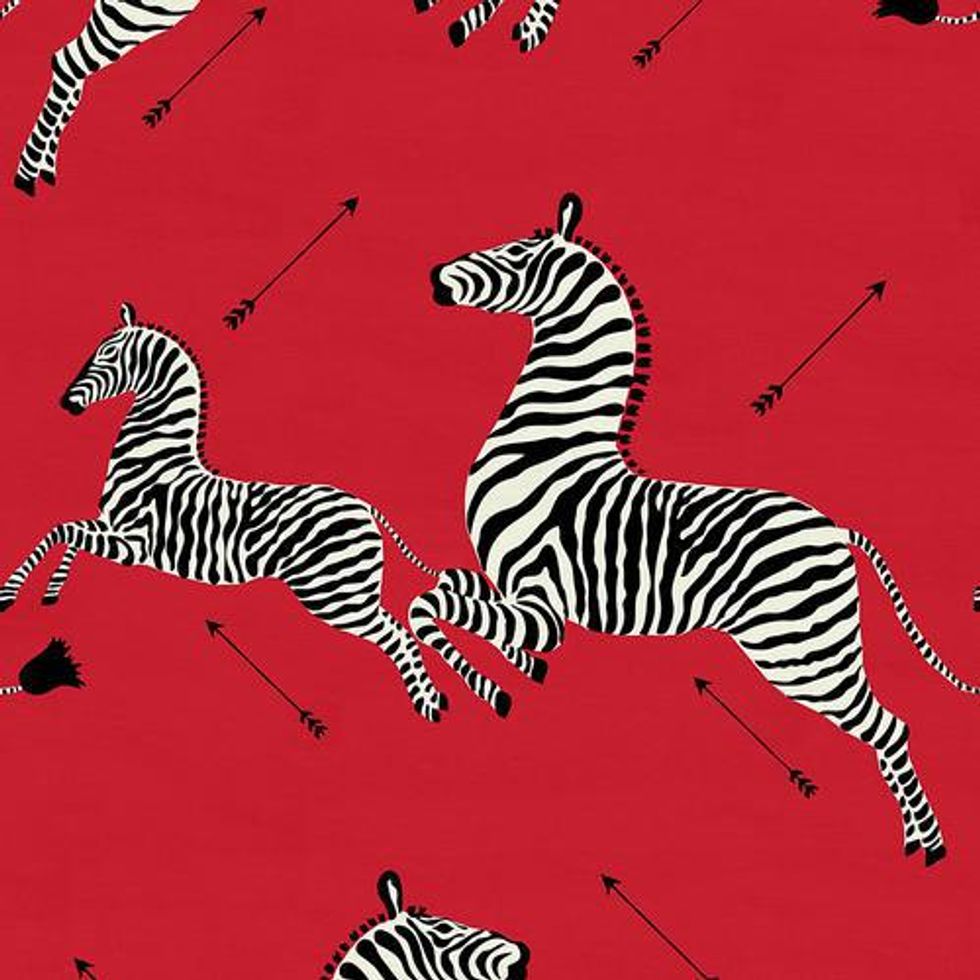 Scalamandre