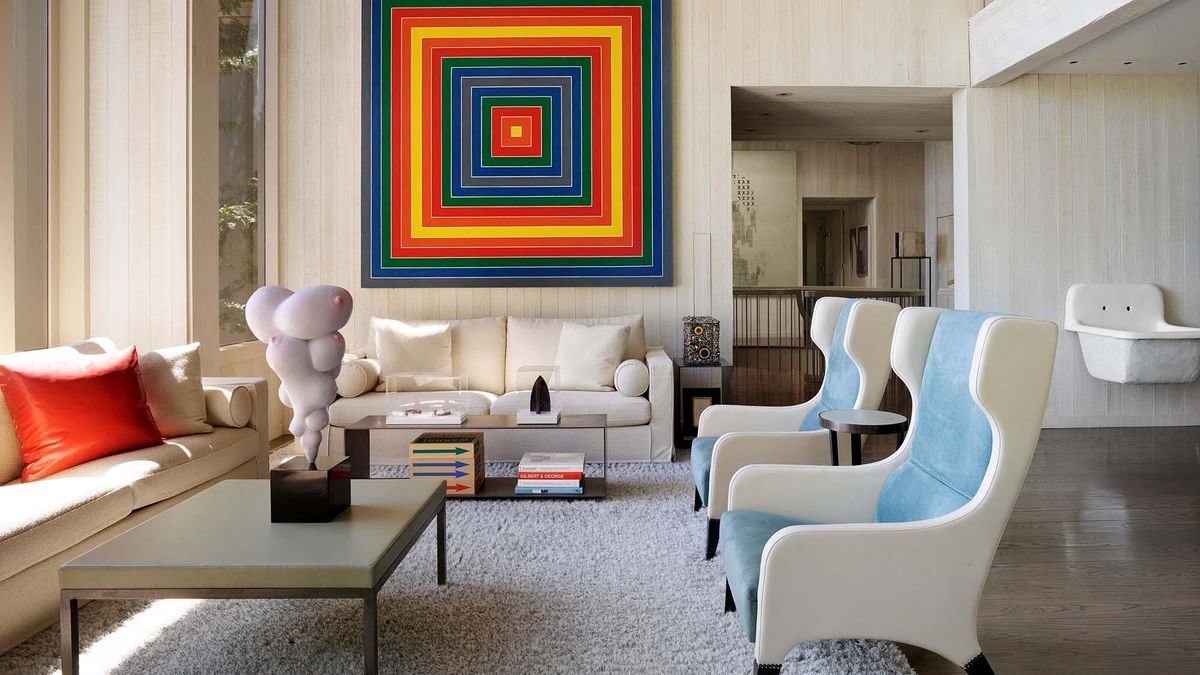 Interiors
Tour art collector Chara Schreyer's Tiburon residence
Renowned art collector Chara Schreyer has five different homes scattered across the state of California. Their function? To house the roughly 650 works of art she has amassed throughout her 50 years in the industry—why buy art if it's going into storage? As she accumulates both homes and art, each space and corresponding installation, as she calls them, takes on a persona of sorts. Her Belvedere home pays homage to the art and design of the '60s while her residence at the San Francisco Four Seasons strikes more of a minimalist chord. As the Tiburon property was the first of the lot (purchased in 1976), it serves as a microcosm of her entire collection. Boasting sculpture, photography, painting, video, "it's sort of an amalgamation of the whole history of [contemporary] art."
Since Schreyer's focus skews heavily toward the art, interior designer Gary Sutton steps in to help to frame her collection with design. The two have worked in tandem for 40 years ("longer than I've been with any husband"), a collaboration that led to the book Art House: The Collaboration of Chara Schreyer and Gary Hutton.
"The house has so much visual integrity that it really stands the test of time," she explains. "It hasn't needed many updates." Within the 9,000-square-foot home that sits just north of San Francisco, the pickled-wood and simple furniture serves as a backdrop to the illustrious art collection that features Andy Warhol, Marcel Duchamp, Louise Bourgeois, and Robert Gober, among many others. It's the minimalism of a gallery sans the sterility factor. "My house is very very comfortable," the Berkeley-educated art historian explains of a home setting that helps soften the edge of the masterpieces within. "I want people to feel comfortable with contemporary art."
Schreyer, who resides on the boards of the San Francisco Museum of Art, The Museum of Contemporary Art Los Angeles, and the Hammer Museum, often personifies her art as speaking, whether that's to a viewer, a prior era, or another piece in her collection. This dialogue is fluid and even takes the form of her own personal fantasy: the opening scene of the 1952 film rendition of Moulin Rouge where artist Henri de Toulouse-Lautrec envisions his masterpiece come to life. After years of evolution, the collection has reached a point where it sings (read about it in another fittingly named tome, Making Strange: The Chara Schreyer Collection).