Haute Couture Season Just Wrapped—Here Are the Looks You Can't Miss
Our editors share their favorites.
Fashion Week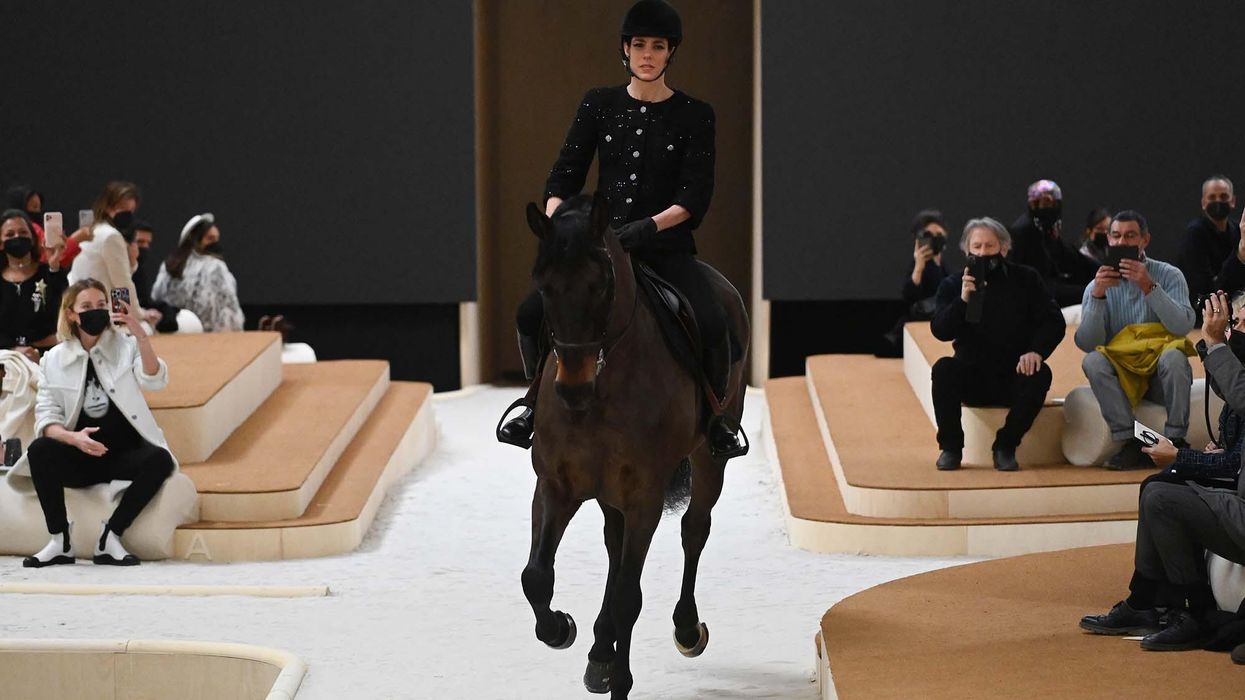 Unless you are part of the aspirational portion of the top 1 percent, haute couture fashion shows are typically consumed in an abstract sense. The notion that you aren't the targeted audience in a purchasing sense doesn't mean these shows can't still hold value for the average consumer, though. On the surface, each made-to-order garment is a display of unrivaled craftsmanship—moving from artistry to fashion, these runways offer a source of inspiration. Here are new silhouettes to keep an eye out for on the vintage market, new pairings to attempt, fresh colorways to try. Should we all be wearing opera gowns with our low-slung trousers this season à la Valentino? Perhaps. Find joy in the frivolity of a Schiaparelli cone bra or the fantasy of Princess Charlotte descending the CHANEL runway on a horse. If this excites you as much as it does us, continue scrolling to discover our editors' favorite moments from the Spring '22 haute couture collections.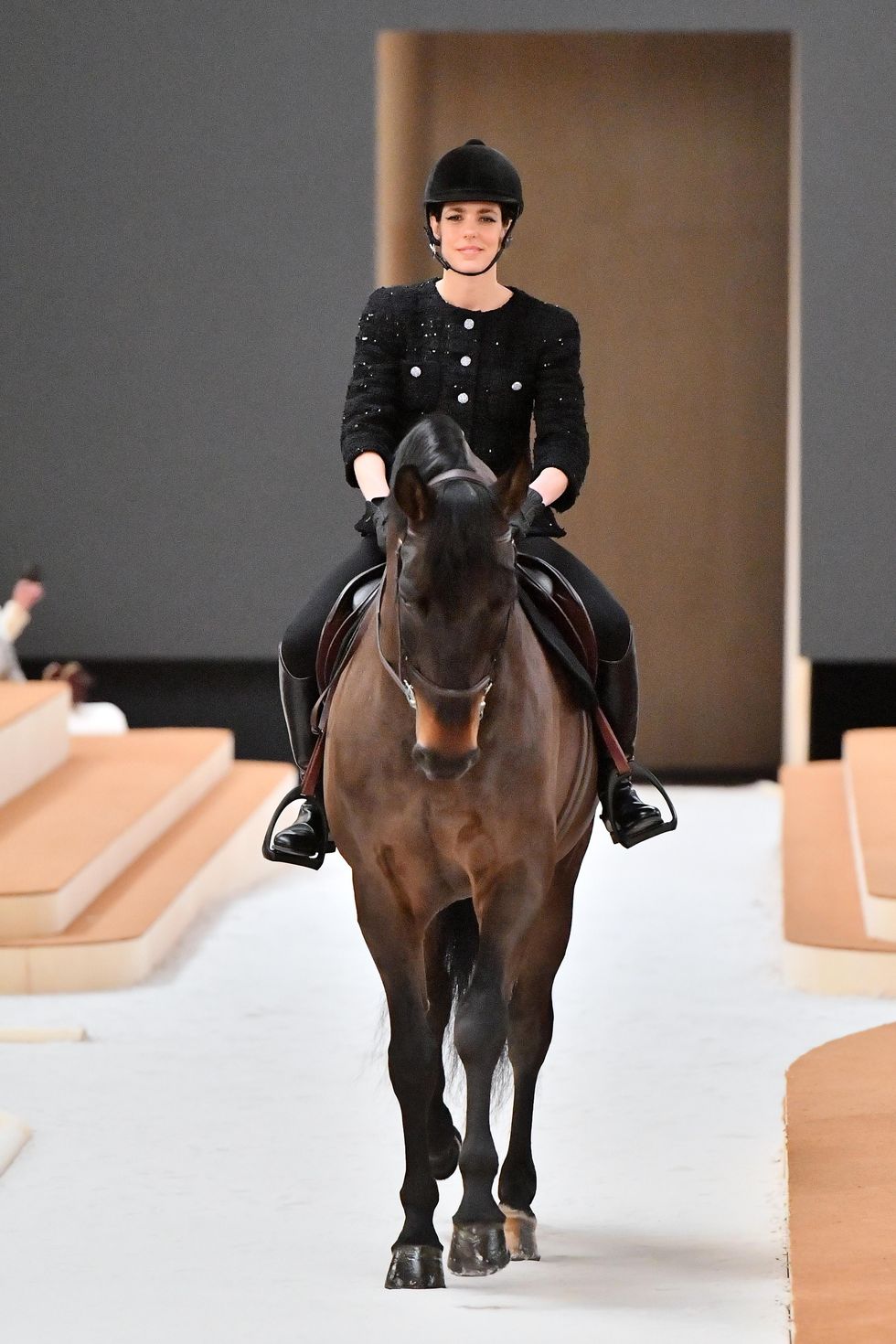 Photo: Dominique Charriau/Getty
Here, Charlotte Casiraghi, princessof Monaco, rides her 8-year-old Spanish bay horse down the runway in a look that beautifully marries sport and the most magnificent tailoring and detailing from the brand's artisans. It's perfection, through and through.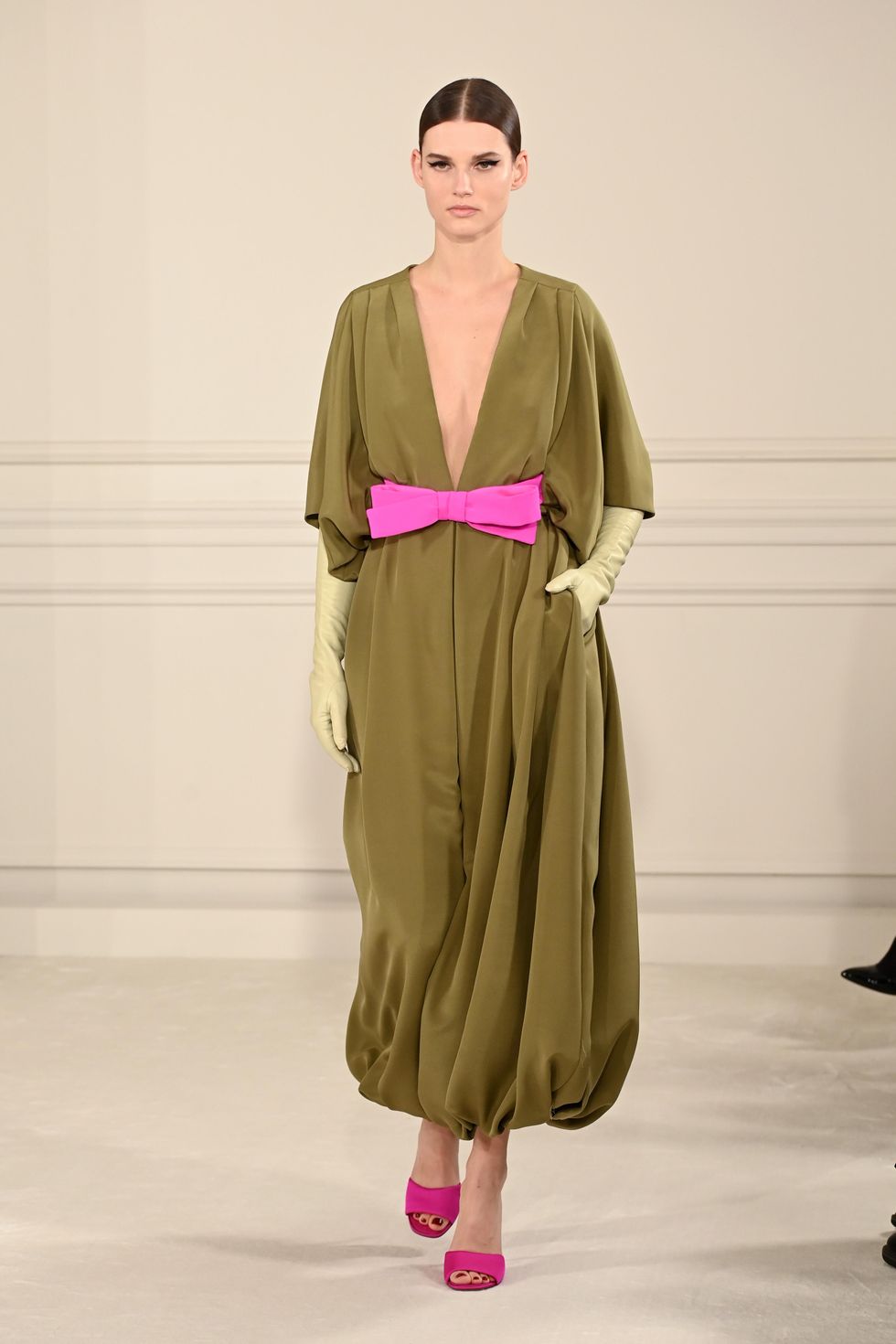 Photo: Pascal Le Segretain/Getty
It was honestly difficult to pick just one look from Pierpaolo Piccioli's Spring '22 Haute Couture collection for Valentino. The above not only has an intriguing volume dynamic at play, but the combination of colors is to die for. A hot pink bow, a plunging neckline, and an olive green bubble skirt? Harmony. Honorable mentions go out to the low-slung suiting looks, the sheer thigh-highs, and this creamy masterpiece.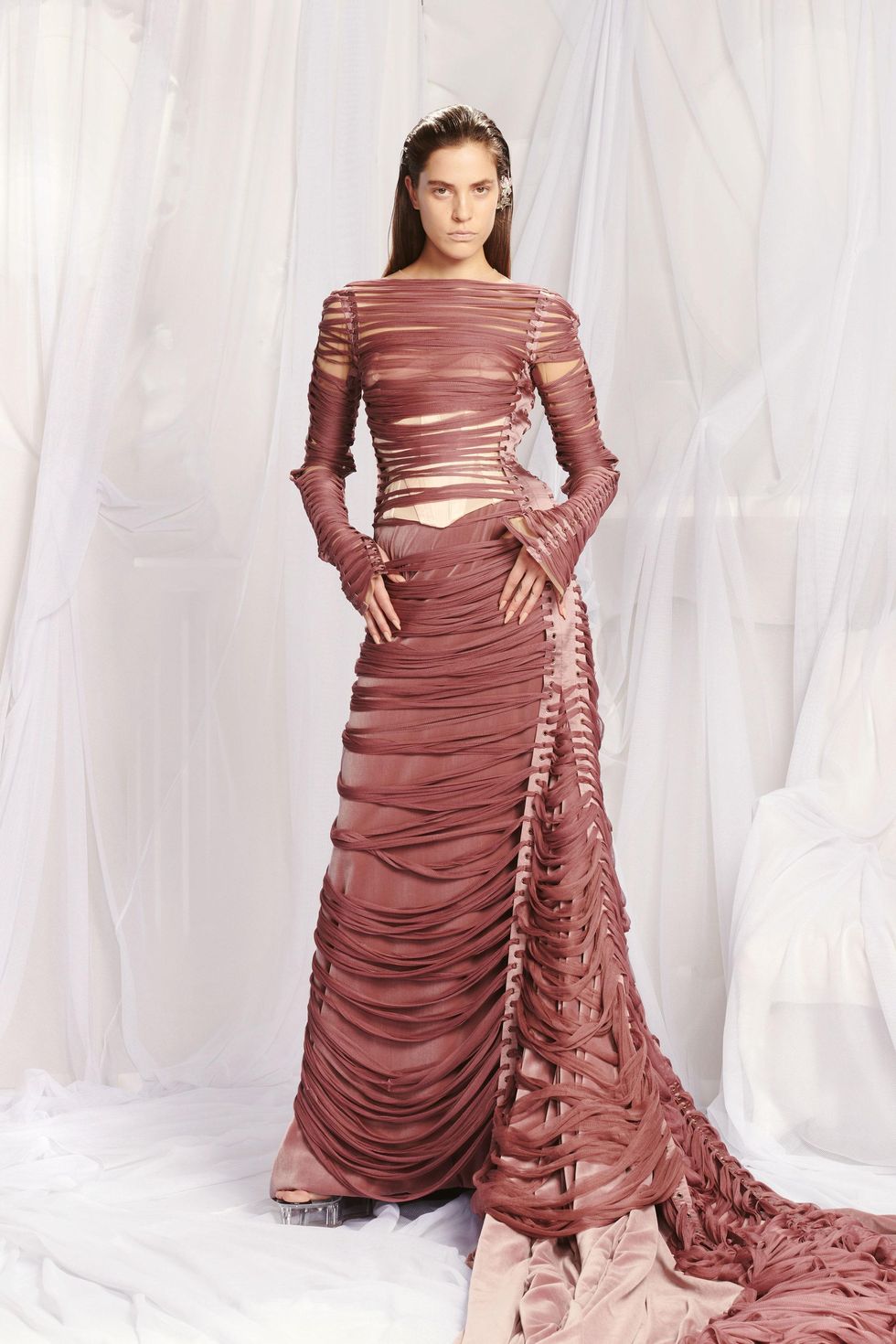 Photo: Arnaud Lajeunie / Courtesy of Jean Paul Gaultier
Glenn Martens provides a stunning example of how contemporary designers can be in conversation with a house's archive. A reference to Gaultier's backless corset dress from his Spring 2001 Haute Couture collection, the gown combines the two designers' visions in an exquisite marriage of romance and edge.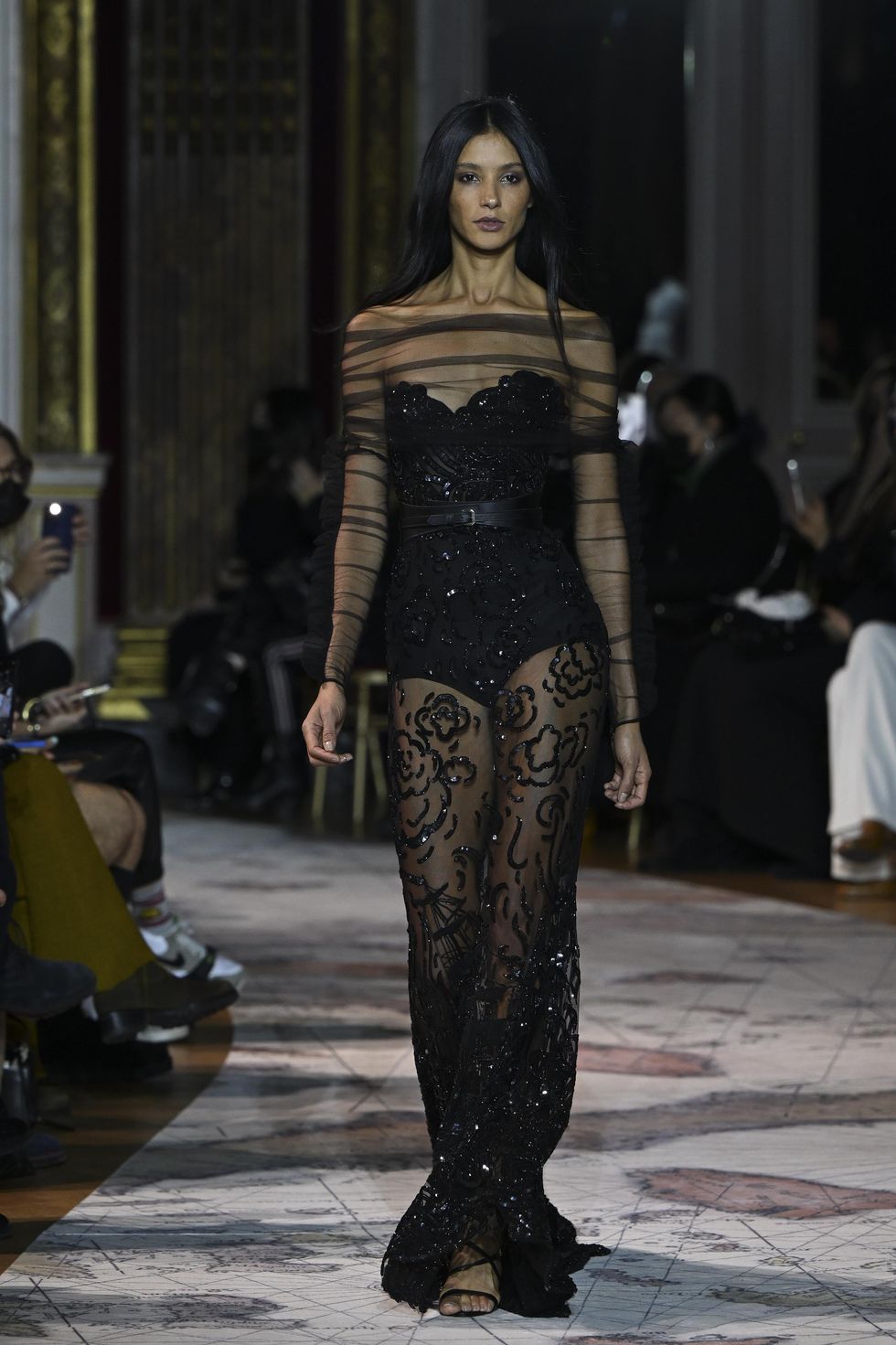 Photo: Victor Virgile/Getty
Would you judge me if I told you I was going to start a GoFundMe for this dress? No, but seriously—it was love at first sight. When asked about the inspiration behind the show by Vogue, designer Zuhair Murad said, "My pirates are adventurous women, looking for the treasures of life. They might be dreaming of love, or perhaps dreaming of a future full of joy and courage." From the jeweled bustier to the sheer long sleeves to the beaded tulle skirt, this look definitely fulfilled the designer's aim. The adventurous woman may not know exactly where she's headed, but she knows that the journey (and the dress she's wearing on the path) will be more than worth it.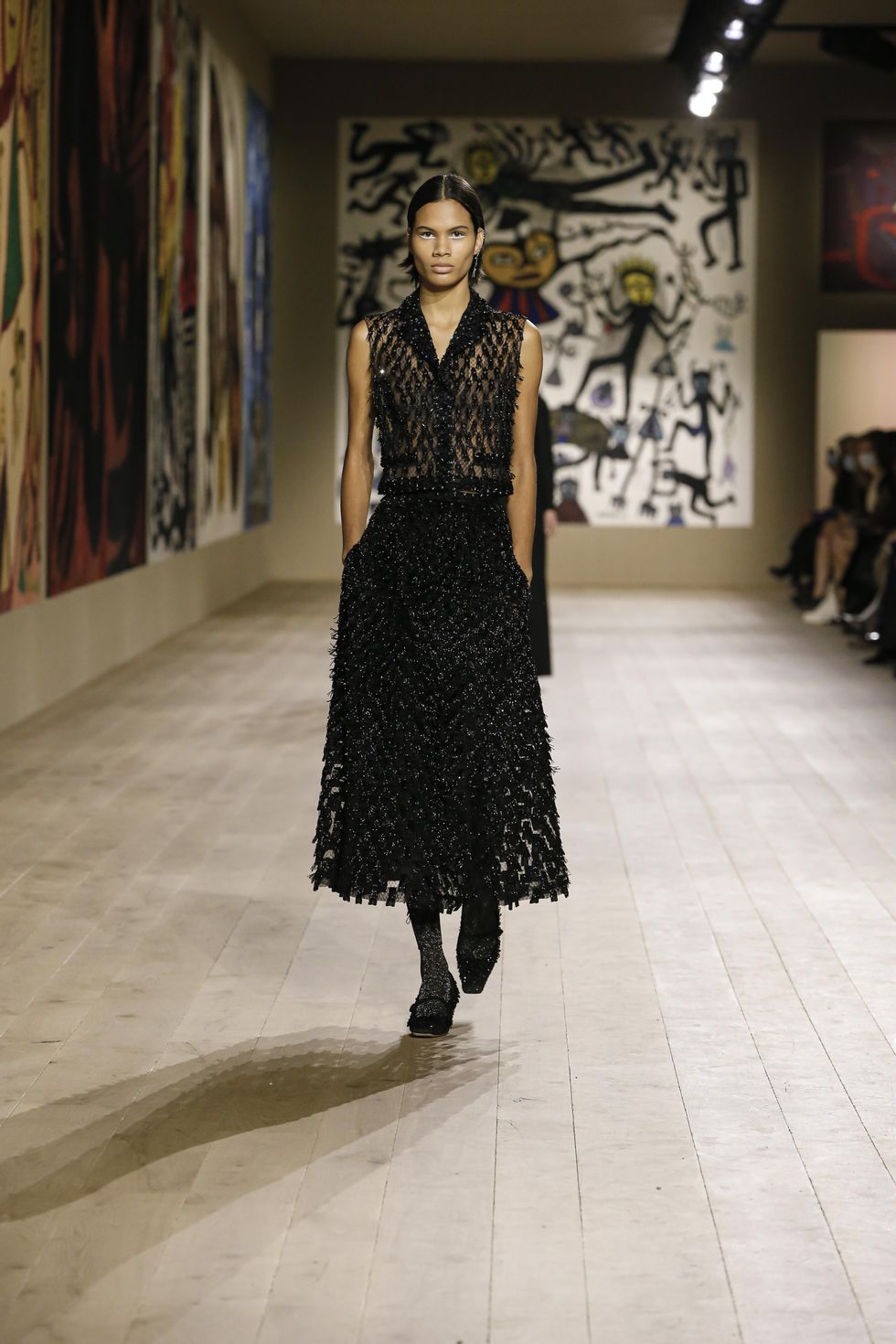 Photo: Courtesy of Dior
There's nothing I love more than chic evening separates, but this look is so divine that calling it chic seems like an insult. I love how the pieces are elegant and elevated without being too over the top. The look is sexy while still maintaining a high level of sophistication, and it is wearable despite being haute couture. There's nothing not to love in my opinion, and this is before taking in the graphic eyeliner that somehow enhances the whole effect. J'adore.