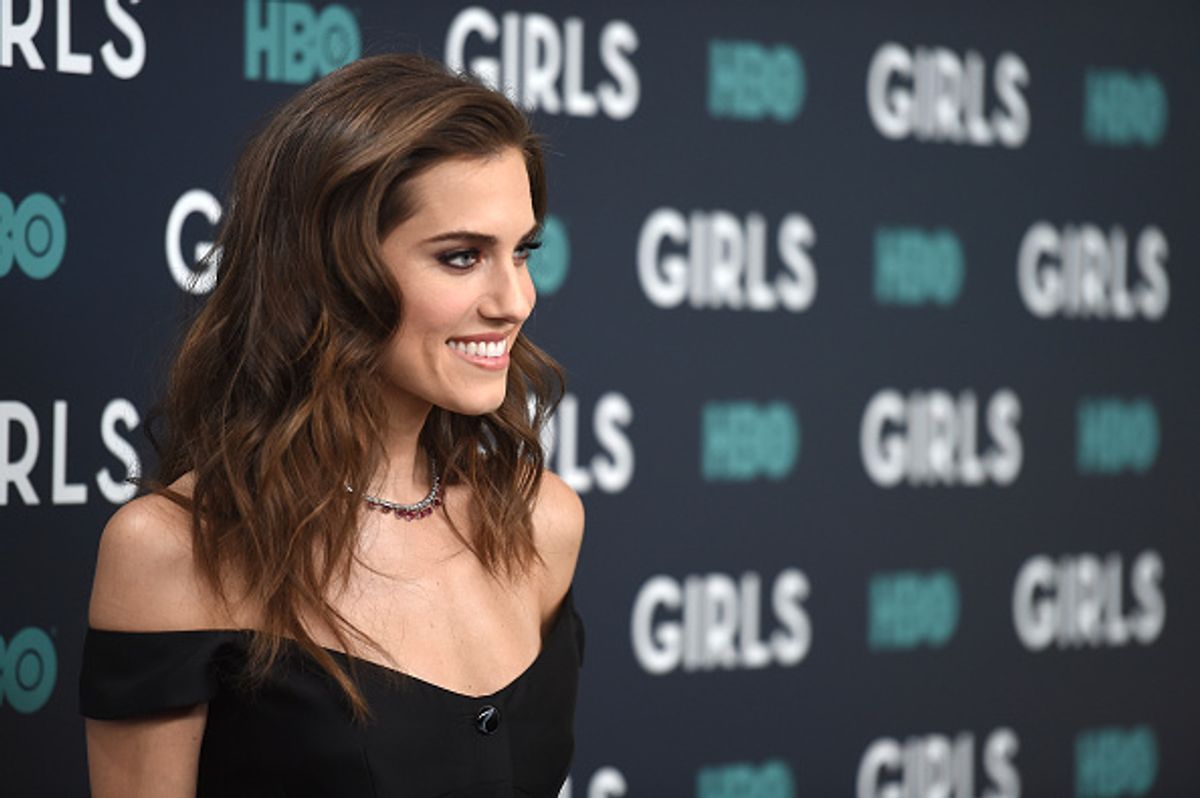 Hair
According to Allure's EIC, she did it just for the magazine's cover.
My usual morning scroll through Instagram revealed something more exciting and positive than pretty much anything I've seen all week: a serious makeover (which, tbh, I enjoy more than anything). Girls actress Allison Williams with full-on platinum hair for the March cover of Allure. At first glance I assumed it was a wig just for the cover, but then Williams's personal account revealed the IRL version, basically letting the world know that she had officially crossed over to the blonde side.
According to Allure's Editor-in-Chief, Michelle Lee, Williams agreed to the change just for them. "Love love love #AllisonWilliams forever for agreeing to go blonde for us…" she captioned her photo this morning, sharing the new cover with her followers.
The makeover comes courtesy of Sally Hershberger hair colorist Aura Friedman, who can also add "first colorist to ever be credited for the cover of Allure" to her CV. Major. Not going to lie, afterwards I lost thirty minutes of my life going down an internet deep dive searching for brunette-to-platinum-blonde makeovers. In case Williams's color change has you doing the same, we rounded up four key maintenance tips, via master colorist Sharon Dorram, from that time we practically begged contributing videographer Renée Rodenkirchen to dye her graying hair platinum blonde.
---
1. Washing your hair is a whole other ball game
"You have to be SO gentle. I now use conditioner before and after I shampoo. When you first get out of the shower, your hair sticks down like a helmet. I do a couple of back-and-forth hair flips to loosen it up, and put in a few pumps of hair serum. I try to let it air-dry for as long as possible to minimize the damage of the hot air of a blow-dryer. I put a serum in my hair every day to help moisturize it and keep the hair-washing to a minimum—every 3-4 days. Even if I just rinse my hair, I'll need to use some conditioner. It's a hydration game."
2. Invest in some good purple shampoo
"It takes the leftover brassiness out of your hair. Be careful not to overuse, or your hair will turn gray."
3. Changes in skin tone
"Having bleached hair has really brought out the red tones in my skin. I've started wearing a little more makeup and penciling in my eyebrows. I really love the dark-eyebrow-to-platinum-blonde-hair look."
4. Embrace the grow-out period
"Platinum hair is high-maintenance, but even just a few weeks out, with a hint of roots, I'm really loving it. My gray, which is mostly concentrated to the front, has really toned down the severity of my roots, too. See? Knew there had to be an upside to going completely gray, very early."