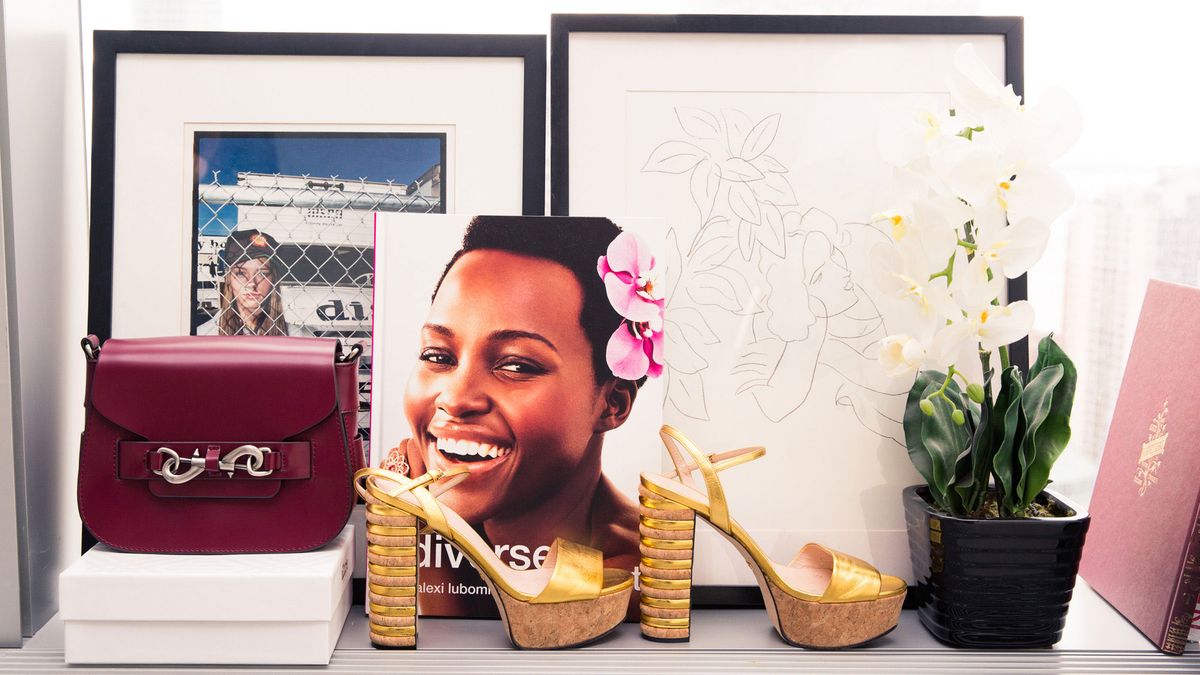 Career
How Michelle Lee is making sure that Allure stands out online (and what Kendall Jenner's sloth video has to do with it).
Alec Kugler
Emily Ramshaw
There's a lot being said ~out there~ about
legacy media brands
(read: magazines) and what they need to do to join the 21st century. They should all probably hire
Michelle Lee
. After spending an hour with her in her office 31 floors up at One World Trade, we feel pretty confident that she has a very,
very
solid handle on things at
the
legacy beauty
"
brand
"
that is
Allure
. And it's not just because those of us on Team Cov email
Allure
videos to each other (like the one where
Kendall Jenner befriends a sloth
) at a time of night when none of us should still be working with subject lines like "So smart!" (Although that might have something to do with why we approached her for an interview in the first place.) It's also because, while Lee understands that the magazine is
Allure
's flagship, the role of a modern editor-in-chief is really to run a brand—and that there are a million and one extensions, from digital and social media, to events and products, like their subscription beauty box. And, thanks to her extensive background at everywhere from
Nylon
(editor-in-chief and chief marketing officer) and
In Touch Weekly
(editor-in-chief) to a branded content agency, where she was in charge of a myriad of aspects, the ever more important branded content (i.e., stories paid for by advertisers). It's also, though, because she still takes time every day to try out new beauty products (and she has
a lot
of them), and because she knows covering beauty doesn't just mean tutorials and product reviews (although that's a very important part). Read on for excellent career advice and a particularly insightful view into the future of magazines and media.
---
How she feels about the last year since she started at
Allure
:
"Time has gone so quickly. I was in a meeting yesterday with our publisher and CRO and we were saying,
'
Oh my god, I can
'
t believe it
'
s been almost a year.
'
In a weird way we
'
ve accomplished so much, but I also feel like it
'
s just breezed by.
"My first thing was focusing on the magazine. The March issue was actually our 25th anniversary issue, so it was a great time to come in and be like, 'Okay, let's take a look back at what we've done in the past 25 years, but also how do we freshen it up?' What I'm proud of [is] freshening up the image of the magazine. We re-launched our website in July. That was a huge undertaking."
What she wants for
Allure
:
"My big goal has always been around the fact that
Allure
is very much known as a magazine, but we really needed to be seen as an overall brand—so how do we take that and have tons of different arms and be known for social media, video, digital, events, for other businesses. That's part of the reason that time has gone so quickly: there's so many different things to focus on."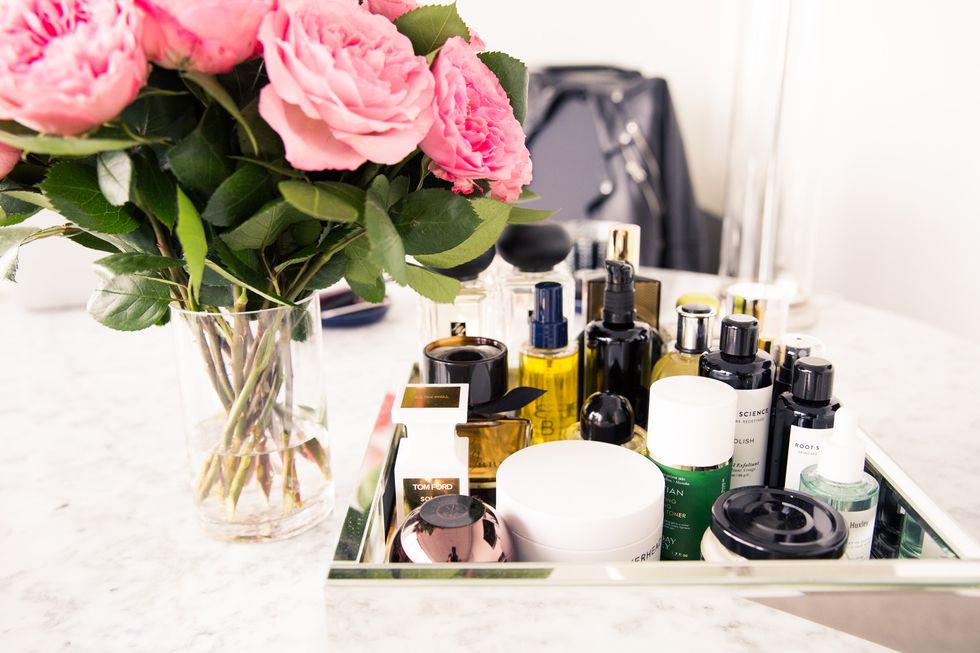 What she wants to do next year:
"I've actually been having a lot of meetings lately about events. We have our big annual Best of Beauty Awards event, but we want to think about events to meet our audience in the real world, too. I wouldn't say that's my first order of business, but it's definitely on my mind for 2017. We still have so much to do in terms of digital and social and video—we've had incredible growth but there's so much more to do there. It's really exciting—to take a brand that's so well-known, so trusted and 25 years old and introduce it to this new audience [through digital] is really fun."
What "beauty videos"—and the whole concept of beauty—means for 
Allure
:
"The
Kendall Jenner sloth video
was a game-changer in all of our minds. When people historically thought of 'beauty videos' they thought how-tos and tutorials, blah blah blah... That's a good basis for us and we'll definitely have a foundation of those things, but our world is so much larger than that. I think of beauty in that sense too: obviously we talk about makeup and hair and skin and all of those things, but there's this whole other element of beauty that's really interesting that's so much deeper than just beauty products."
And on that note… How
Allure
covers more than just beauty:
"We've definitely talked about this a lot in the past year. How far do you go? Before I arrived they did some surveys with our audience just to try to figure out how flexible they are. Are they willing to go with us into travel and other things? Actually, we rank extremely high for travel. So our audience is very interested and experiential. We've added a lot of new features: we've added a new vertical for
lifestyle online
that includes stuff like wellness and travel. But our version of it is not necessarily the same type of travel or wellness that other people would do. For us it's always through the beauty lens. That has to be the distinction. We've done a bit of testing, but I think for the most part every single thing that we do still has to be through that beauty lens, otherwise people will look at it and be like,
'
Why are you guys doing this?
'
"
How the role of editor-in-chief has changed:
"When I was starting out, my very first job in New York was at
Glamour
. It was before Cindi Leive was editor-in-chief—Ruth Whitney was there, and she had been EIC for such a long time and was super respected. That was way before the internet was even a thought in anyone
'
s mind, so for Ruth Whitney her job really was EIC of that magazine. I don
'
t even know if at that time they were doing a Women of the Year event—it was so focused around the print magazine. Nowadays, though, you have to be like a mini CEO. For me, obviously, the magazine is a big piece of things, but it
'
s constantly thinking about how do we evolve the brand into other things, even licensing. And as an EIC, you have to know business, marketing, brand marketing, technology.
"It
'
s funny because throughout my career I didn
'
t necessarily go into things thinking,
'
I
'
m preparing myself for all these different things,
'
but I look back on it now and it has been really fortunate—maybe I did have some peek into the future at what I thought was going to become popular. I
'
ve always had a really strong drive to learn new things, and when I look back, that has been really helpful to me, because I feel like I
'
m able to communicate with a lot of different people. When we were re-doing our website, I could have a really intelligent conversation with developers and web designers because I have a basis of knowledge about those things. I can go into an ad client meeting and talk about marketing and certain things that I don
'
t know if the 'traditional' editor-in-chief would have been able to talk about. Somehow being a Jill-of-all-trades has really helped me."
How the path to being an editor has changed (a.k.a. the secret to getting hired):
"The traditional editor has been forced to change their ways. I don
'
t know if they exist anymore. There was probably resistance among a lot of editors, but the modern way of the world is that you really have to look at all the different opportunities that your brand presents.
"When I was starting out, everyone who was on my junior level all went to amazing journalism schools and they all maybe did one great internship. Now I regularly see people who are that early junior level who have had seven amazing internships and are still not getting hired anywhere. Now it
'
s more competitive, but my main advice is that you have to just start doing, I want to see what your work is. I
'
m constantly Googling people and I
'
ll look at everything—including their Instagram. Now as a young person within media, you have to be an all-around great creator, not just necessarily a writer. It helps to have a blog because people will see what you
'
re doing. At the same time, you do have to try to get published elsewhere too, because ultimately, editors are looking for who has given you their stamp of approval already. If I see that someone from
GQ
already said you can write for them, it
'
s that extra stamp of approval. You have to be a go-getter and you have to know people too. Don
'
t be afraid of going and meeting a stylist and saying,
'
Hey, I would love to be your intern,' or, 'Hey, I would love to be your assistant and work for free for a while.' I had zero ego when I was starting out and I think that was really great."
The good old print vs. digital debate:
"For
Allure
and print versus digital, they're such different mediums that I always think about the experience being completely different. When you sit down with a magazine it is truly the lean-back experience where you just want to delve into that one subject and relax. But most of our audience now is on mobile where you're very much in the lean-
in
experience, and you're scrolling and looking at lots of photos. It's a different mind-set, and therefore I think the content has to be different, too. The way that we think of our print content is, we can delve deeper, we can do things that are more of a fantasy where you want to pour over those beautiful, glossy pages and lean back and enjoy. Whereas then I think in digital you can still go deep on things, but it is a little more of thinking,
'
How does this relate to me?'"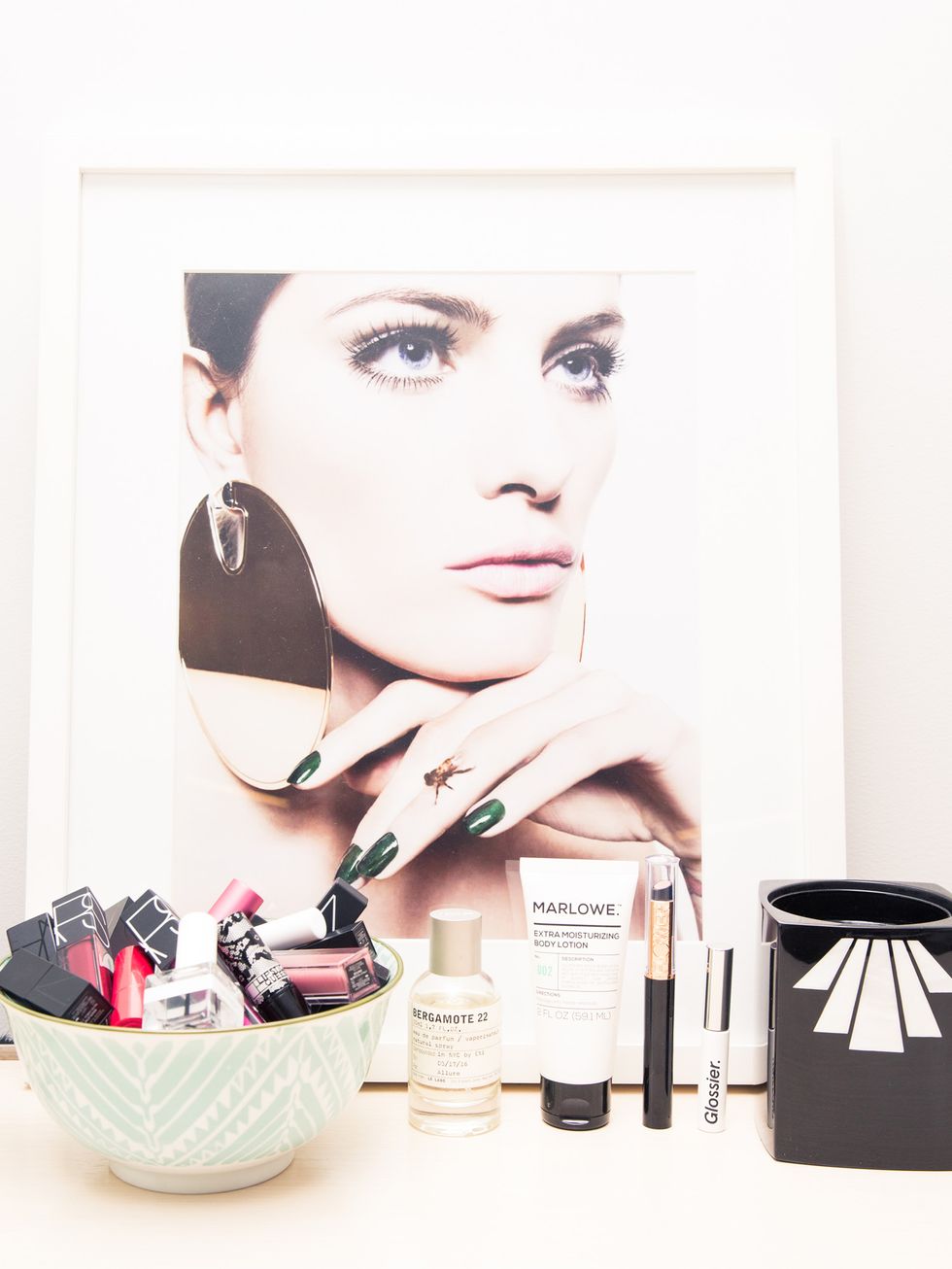 How to stand out from the digital crowd:

"With video, when I first started, I definitely got the question about how we're going to compete with YouTube. Everyone thinks about digital beauty content, which has exploded in the past couple of years, and it's definitely saturated in certain markets. We should be playing in that space, we have the expertise. We're not taking anything away from the girl in her bedroom who is creating the beauty tutorial, but we have access to the best experts in the world and we have our editors who are the best editors in the world. We know so much about the science of things, what the trends are, what's in the market—we're very different from what's out there already that we really need to make sure we're capitalizing on that. When I think about the digital world, there's so much beauty out there but there's not necessarily a type of beauty that we should be doing. Ours is elevated, but approachable and it comes with expertise."


Why branded content represents the future of media:

"I had a branded content agency, so I have experience in that, and I also know how great it can be. A lot of editors were really afraid of branded content because they wanted to keep separation from sales. Magazines have been doing branded content for many, many years. They were just called advertorials. Now that it's being called branded content and it's opened up into the world of digital, people are thinking of it differently, but it's the same thing. I've seen amazing branded content: video series and digital series that are extremely high-quality and awesome. Anything that we have that is near editorial content, I want it to look great also. It's like when you're looking at a magazine and you flip the page and there's a really ugly ad that ruins the whole experience. I would love for everything to be beautiful and be high-quality, so I like the fact that our editorial team has a hand in branded content, because then anything that's surrounding our stuff is really great. Branded content is not going anywhere. The world has seen that it's extremely effective in comparison to traditional banner ads online. We have a team here that's composed of people from the business side and the edit side who help concept those things. It's been a process of shifting people's mindset that you can do amazing, awesome, fun projects where you're integrating advertisers in lots of different ways, but it's still a valid, amazing story.

"It is [the future of digital]. People talked about the shift in media, like are there going to be fewer jobs now. I actually think that branded content, because it's such a growth area, for people who want to become an editor, it's a great place to look into."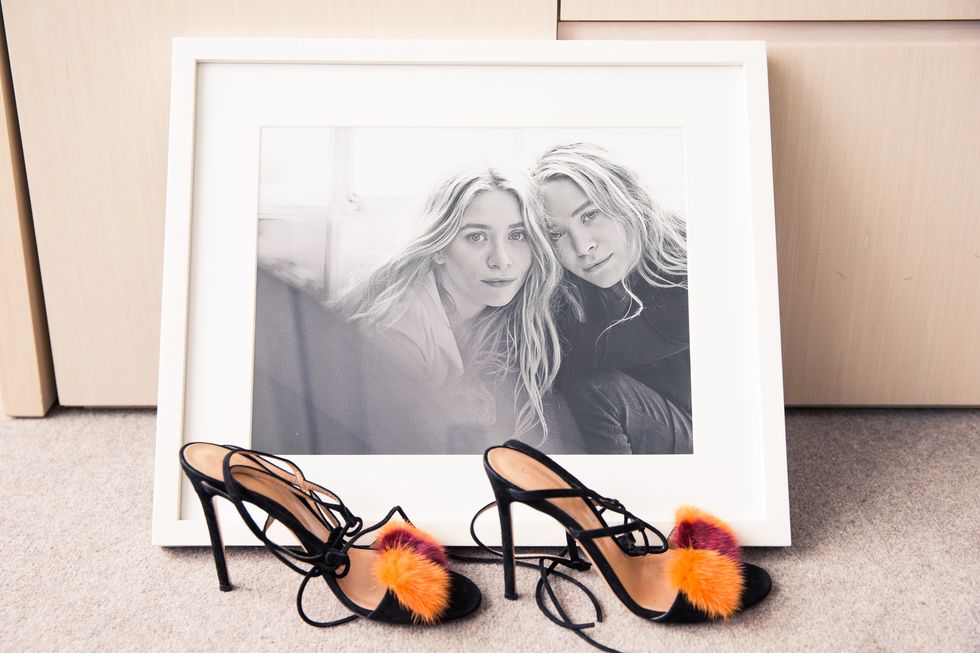 The power of the
Allure
brand:
"People really do trust this brand. I have not seen it in other brands that I've worked on. Digitally, we do a story about editors' favorites and it does phenomenally well, because again, there's that built-in trust where people just want to see what Jenny [Bailly, our beauty director,] loves. If she
loves five products
this week, it means something."
What her day-to-day involves:
"Every editor says this same thing: it seems like we're running around all the time. Actually, I spend a lot of time right here on my computer, reading stories. We do a lot of brainstorms. I have a lot of meetings in the outside world with brands. Every day is different, to be honest with you. I usually carve out a bit of time to go through new beauty products. We have meetings with our digital team, the tech team, especially as we were leading into our website relaunch. Most days it's a lot of reading and approving things. As an EIC of a magazine like this, I'm in the beauty closet quite a bit approving products that we're going to cover."