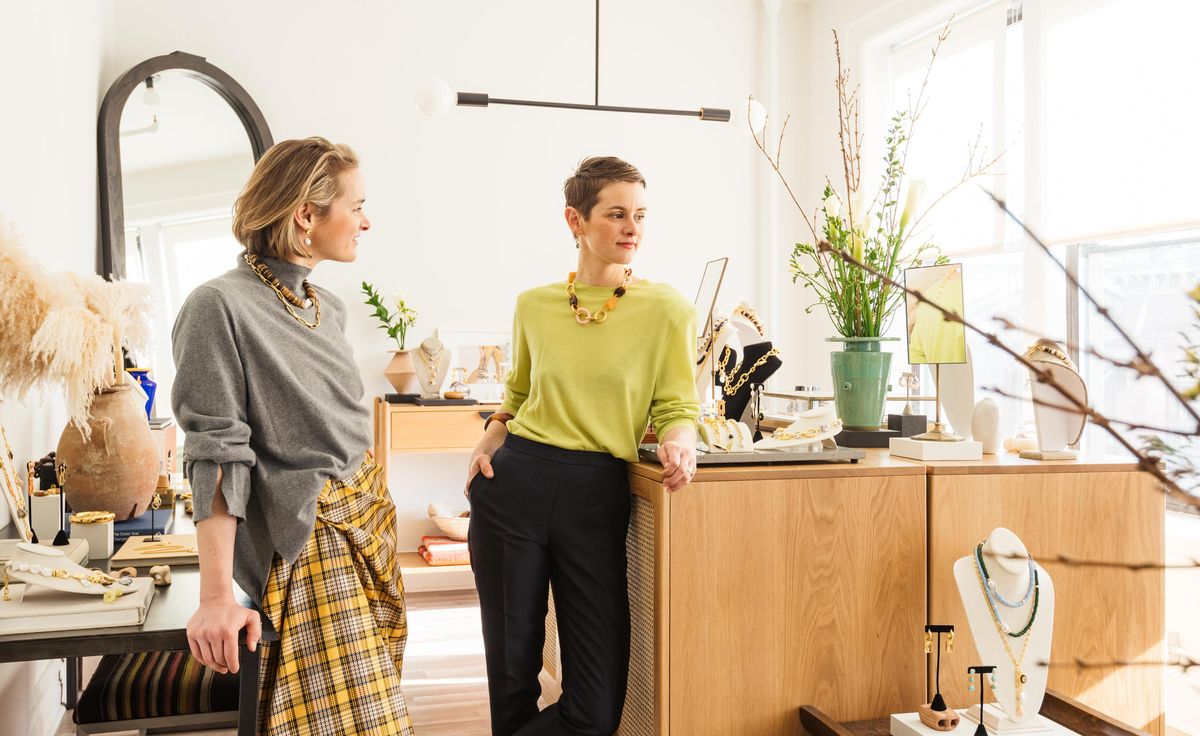 Career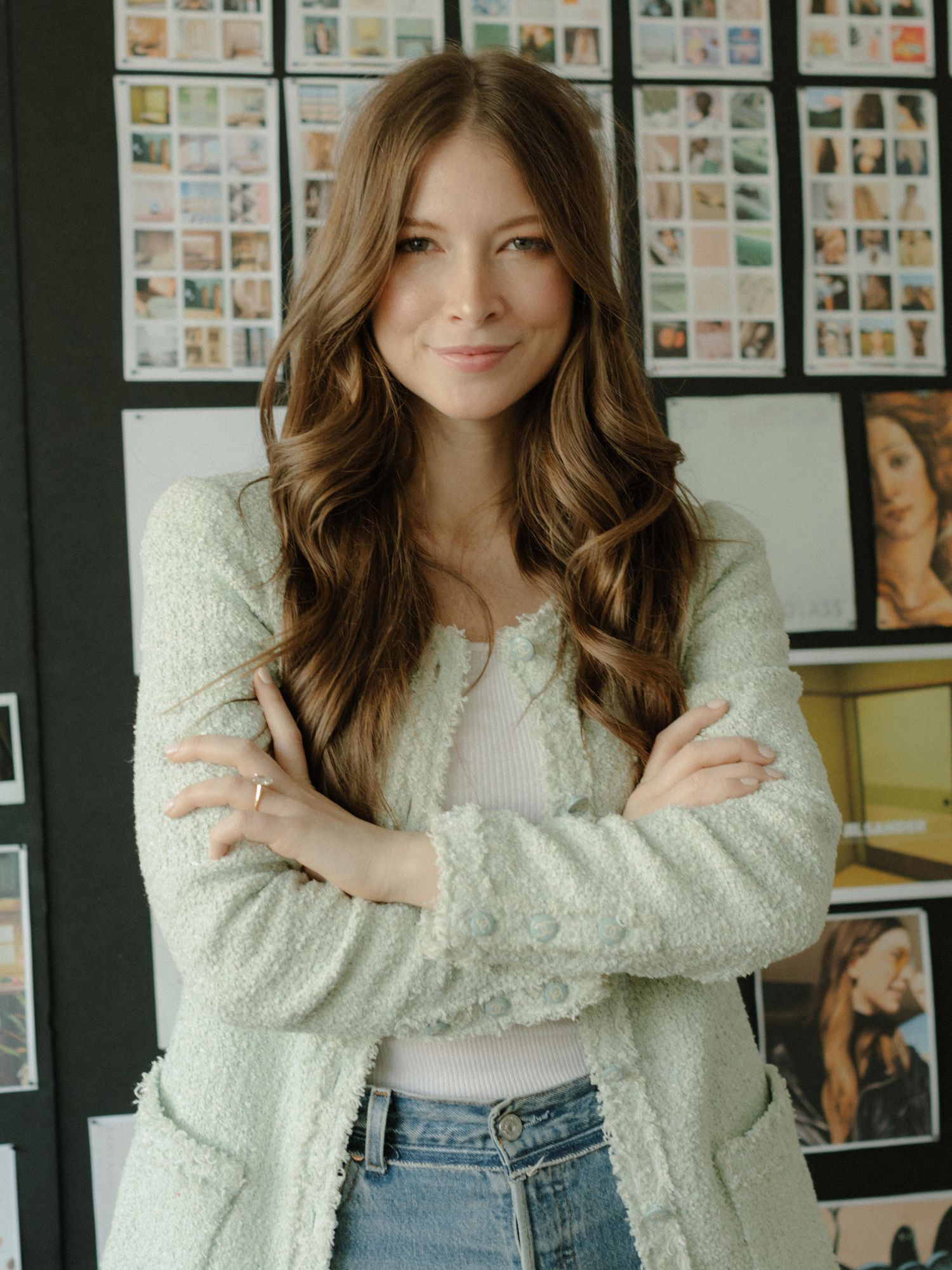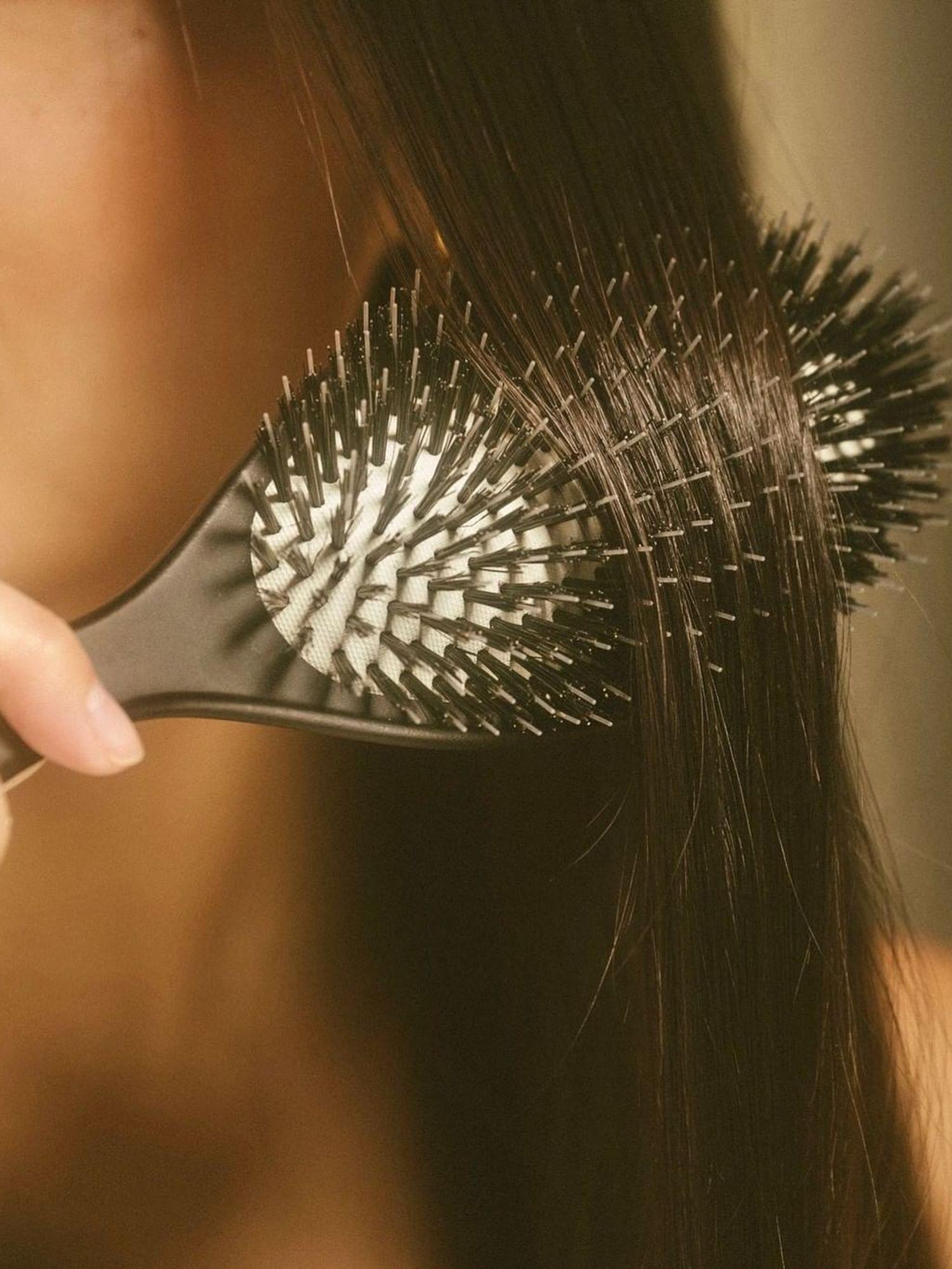 After working with consumer brands for many years, Dianna Cohen knew she wanted to found a company of her own. Two years ago, she launched Crown Affair, a hair-care company selling everything from carefully formulated shampoos and conditioners to life-changing brushes. Her goal? To eliminate the idea of a bad hair day and leave her customers feeling great about the way they feel, from the head down.
What inspired you to start Crown Affair? Did you always know you wanted to be a business owner?
I've been lucky to work with consumer brands for the last decade—starting at Into the Gloss back in 2012. I'm passionate about working with brands that transform the way people feel about themselves, so I knew one day I'd love to build that on my own. Hair is such a major part of our identities, and I found it fascinating that the majority of the category was driven by stylists and professional language making you want to "fix" or mask the beauty that is all of our hair. I wanted to create a universe where we lean into consistent care and better quality, mindful products—and for me, Crown Affair is that love affair with your hair. I've always been passionate and curious about hair. I spent as much time as I could learning about why our hair is the way it is—ingredients, traditions, art, everything. Growing up, my mom would brush my hair in the evening—which is the ritual the entire concept for Crown Affair started with—and all through my life my hair has been the part of my beauty routine that gave me self-assurance.
Are there any challenges you faced (or are still facing) as a female launching a business?
There's so much power in being a female leader once you lean into the feminine energy (which is really distinct from the masculine energy and world we've all grown up in). Leading and growing something from a place of love and vulnerability allows for a more graceful and real thing to evolve—that said, not everyone externally responds to that type of leadership, which can present challenges. I love leaning into both elements of leadership, but being a female leader of an almost all-female team (we have one male employee) is one of the most magical experiences of my life.
What's the best piece of advice you've received? Do you have advice for other women hoping to launch their own companies?
Keep your blinders up when you're building something. If you're doing strong work, there will always be imitators. Someone can see what you're building (in any category) and want to create something similar, but it's all in the execution and the magic that you bring. Remember, you are the originator—keep the blinders up.
What do you view as your biggest accomplishment? Is there any particular day or memory that stands out?
Hiring my team and launching Seedling, our mentorship program which now has over 300 mentors/mentees, is the accomplishment I'm most proud of. I'm also really proud of working with Goop, Violet Grey, and Sephora within two years of launching the business—they test more products than anyone in this space, and it's an honor for their teams to love and use our products and bring Crown Affair to more people.
What's next for your company?
It feels like it's just the beginning for Crown Affair. The last two years of business have been about setting the tone and foundation for what's ahead in this category as a whole. I'm so excited about the new products we have launching this year, growing our team, visiting all the in-store locations, meeting more customers. I love doing what I do, and I couldn't be more thrilled for the years ahead.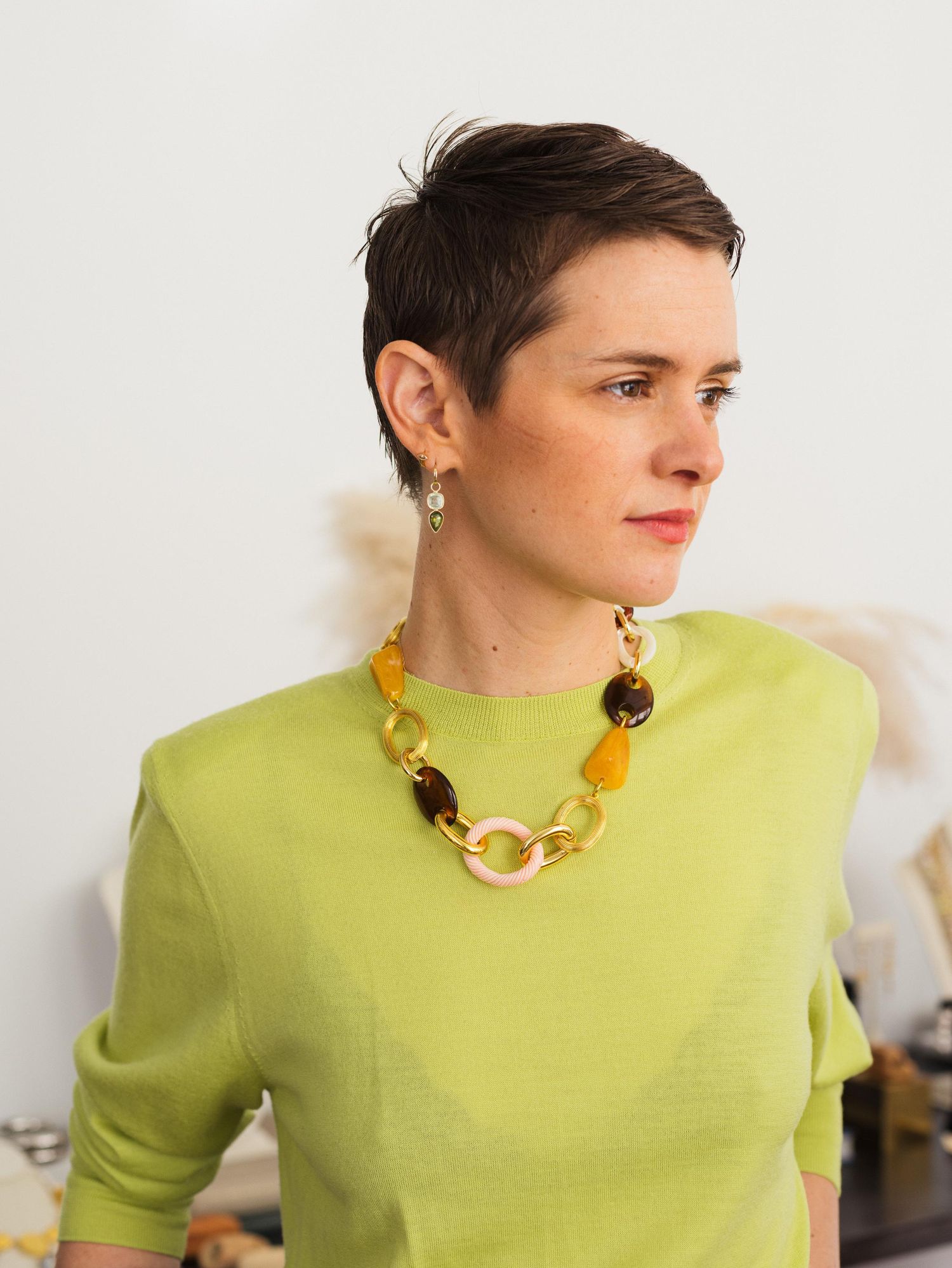 Photos: Courtesy of Augusta Sagnelli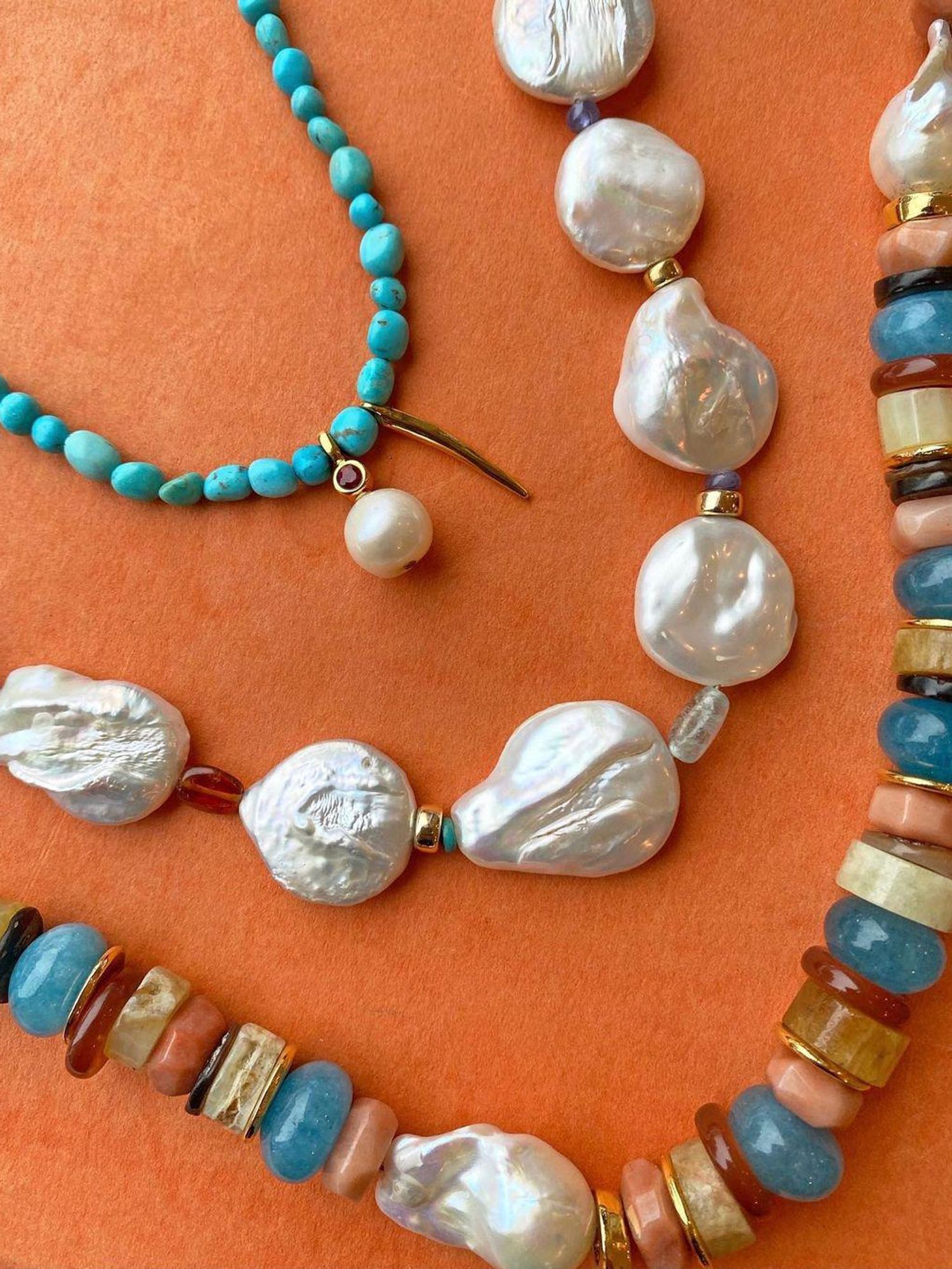 Photo: Courtesy of Instagram/@lfjewels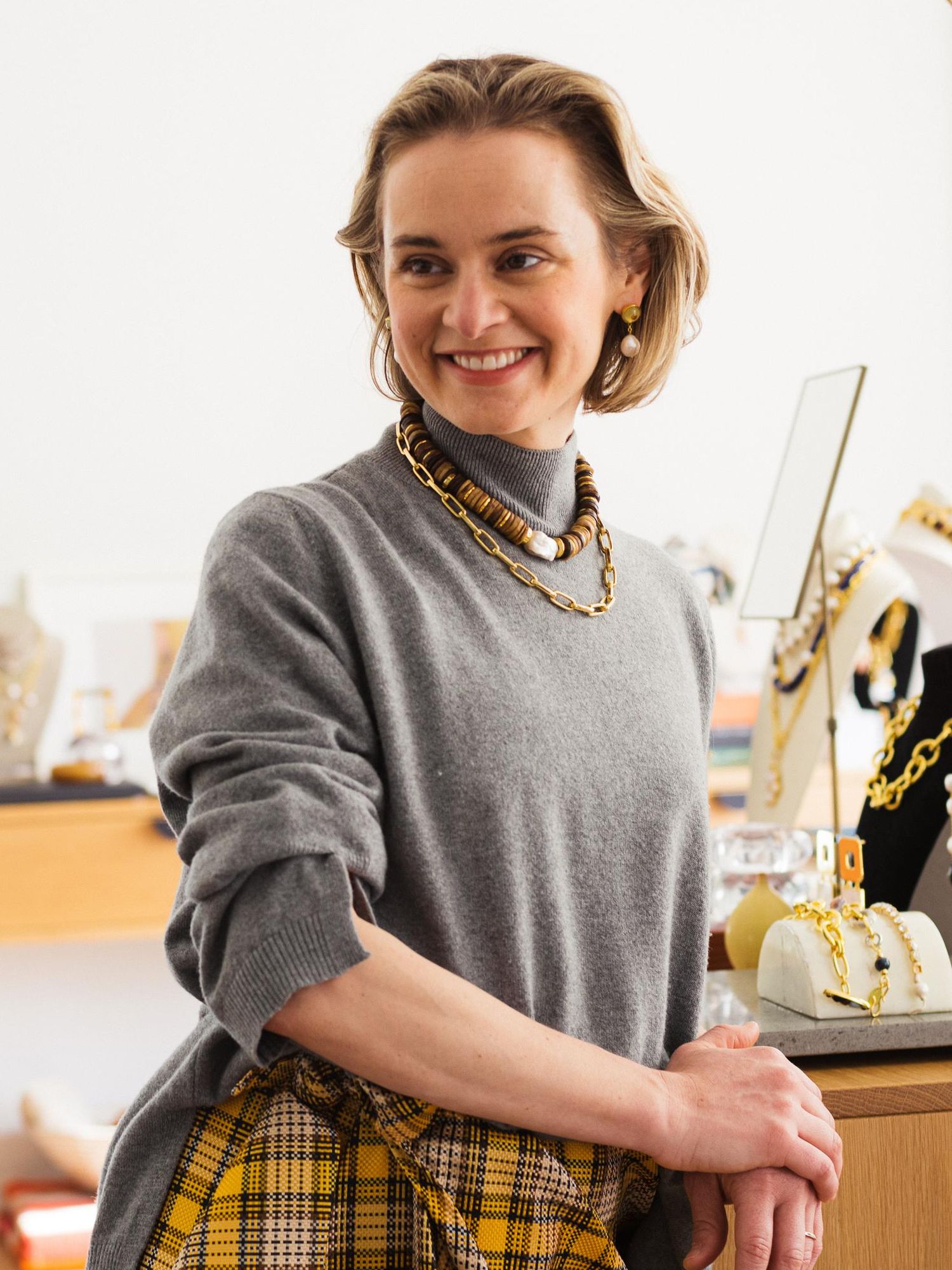 The founding of jewelry brand Lizzie Fortunato is a classic feel-good story that leaves customers and peers feeling like anything is possible. Founded in her college dorm room, Lizzie Fortunato began creating pieces in college, and it wasn't long before the crowds of classmates started to swarm. Fast-forward a few years, and she was joined by her finance-whiz twin sister—together, they've formed one of the most successful (and accessible) brands in the jewelry space.
What inspired you to start Lizzie Fortunato? Did you always know you wanted to be business owners?
LF: The Lizzie Fortunato brand emerged very organically. I've always loved making things (I sewed my prom dress in high school) and was making jewelry in college. It was Kathryn who said "We could sell this." Even though we both graduated and moved to New York with "real jobs" lined up (she on Wall Street, me in fashion PR), the seeds of the brand had been planted.
KF: We started Lizzie Fortunato a bit accidentally; Lizzie was making jewelry in undergrad, and we would wear it around campus. Upon learning that Lizzie was the designer and creator behind the pieces, our classmates were soon buying pieces from our dorm room. In 2007, Lizzie quit her corporate job and officially launched Lizzie Fortunato from our small walkup apartment on Houston Street. From there, Lizzie designed, created, sold, and packed/shipped our early store orders. It was three years later that I left my corporate job to join our business full-time.
Are there any challenges you faced (or are still facing) as females launching a business?
LF: We've definitely had meetings with businessmen who don't "get us" or don't want to listen to us. I definitely had that feeling of being talked over or ignored, perhaps because I'm female. My sister is an absolute finance wiz, and I don't wish for anyone to have to negotiate with her. She always wins! She's really not afraid to stand her ground, and all of our employees agree that one thing they learn working here is how to negotiate.
KF: I have to say, we've surrounded ourselves with amazing, intelligent, and strong female leaders, and the (fashion) community has been extremely supportive along the way. We are friends with many of our peers and are always helping one another—they have been essential supporters as we've built Lizzie Fortunato. If anything, I think being a female in this business has made us find a community of mentors, guides, friends, etc. to make the process that much better.
What's the best piece of advice you've received? Do you have advice for other women hoping to launch their own companies?
LF: If you're going into business with a friend or sibling, make sure you always prioritize that friendship over the business. From the get-go, we made really clear parameters around decision-making, and we even named a mediator should we have a disagreement. Prioritizing our relationship has been so important and allowed us to function as successful business partners for the past 13 years.
KF: We have learned that you don't need to be huge to be successful. At this point, we strive to be a sustainable business that can support our team and employees and to create products that we're proud of.
What do you view as your biggest accomplishment? Is there any particular day or memory that stands out?
LF: There have been so many highs (and lows!), and currently, I feel like our longevity in an often-crowded market where innovation can be a challenge is our biggest accomplishment. We just had a buyer tell us how few accessories brands she'd carried as long as she'd carried LF—this felt like a testament to our team's hard work and dedication to staying ahead of the curve. One of our most memorable days was our 10-year anniversary party. We hosted a dinner for colleagues, buyers, friends, and mentors, and it was so special to see such amazing industry vets around that table cheering us on.
KF: There are so many "wins" that make us proud and keep us going through all the tough times—our first WWD cover, CFDA membership, seeing our jewelry out in the wild—but honestly, for as exciting as all those moments are, what makes us really proud is building a business from scratch. We put in $10,000 from my Goldman Sachs bonus check when we were 23 years old and have boot-strapped the rest of the way.
What's next for your company?
LF: We are building out our fine jewelry selection and focusing a lot on our website. We're also exploring a potential retail pop-up, which would be amazing. We're developing so many new styles, and I love the idea of customers getting to touch and feel them in person.
KF: Up next will be more fine jewelry, which we are creating in either one-of-a-kind or limited-edition runs. They're meant to be collectible and keepsake pieces for our customers to invest in as they "grow up" along with our brand.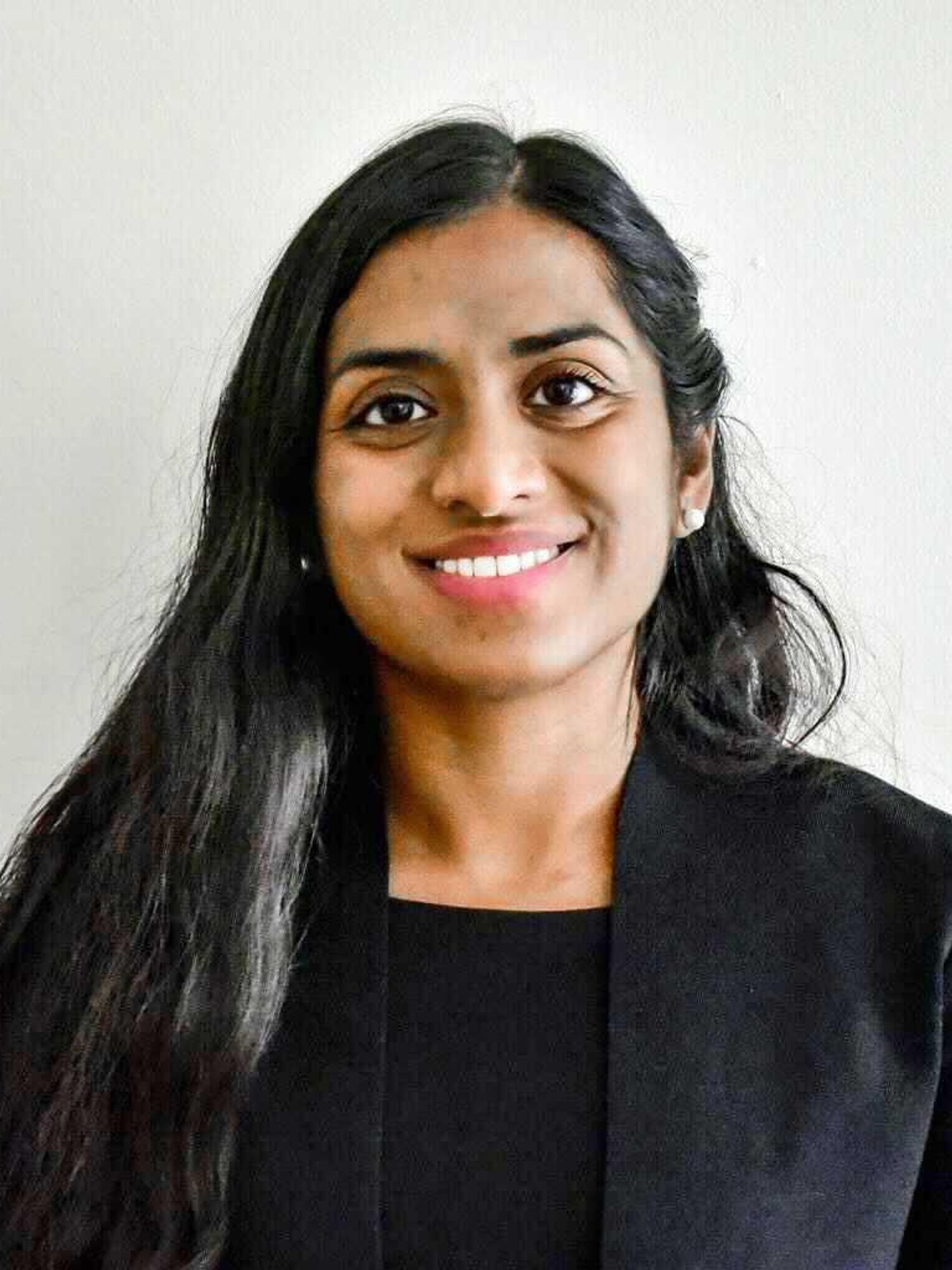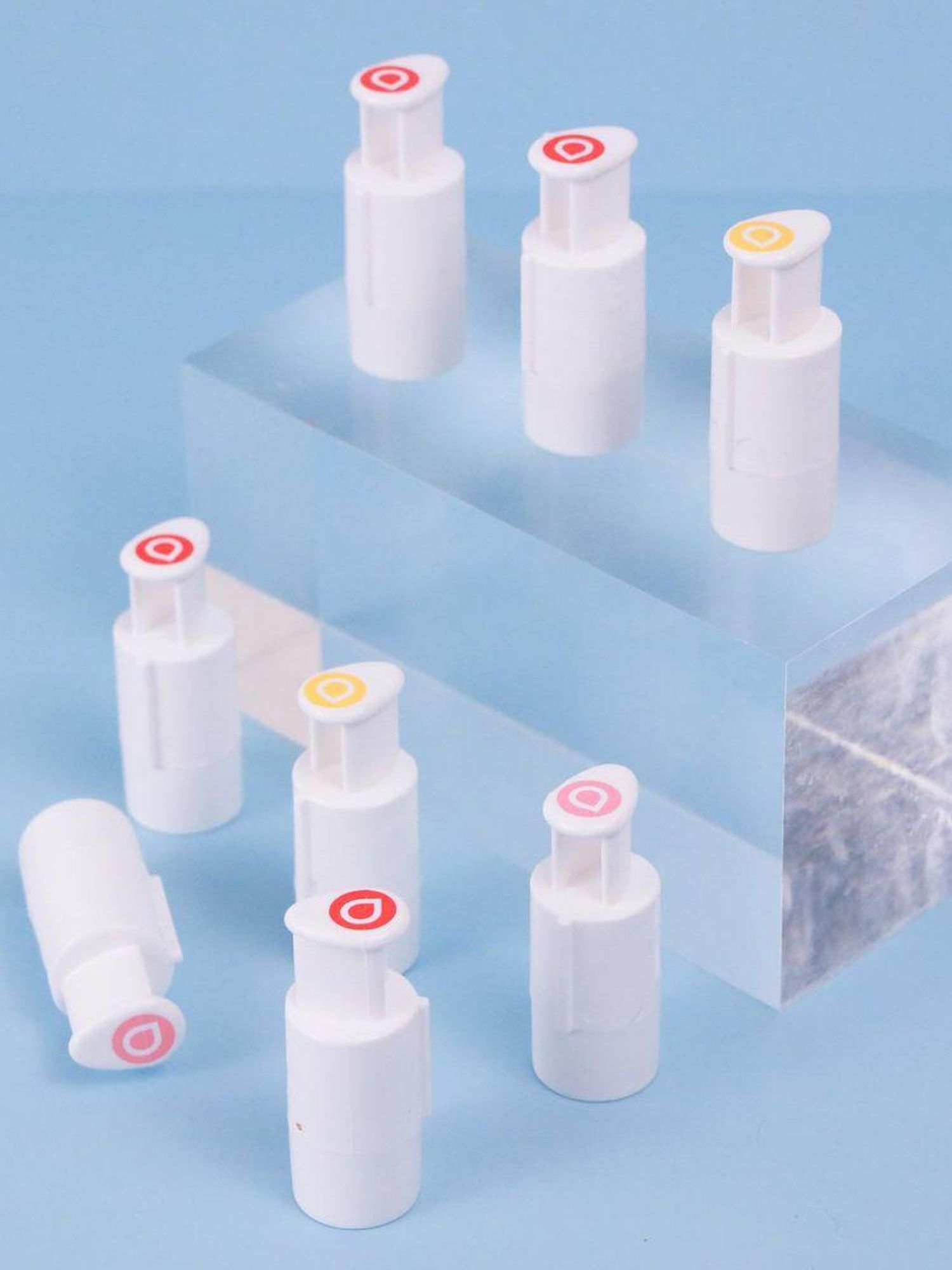 Droplette is a skin-care company that truly wants you to feel good in the skin you're in. Founder Madhavi Gavini created Droplette as a medical device for rare skin conditions, but quickly realized its potential for cosmetic skin care. The brand infuses scientifically proven ingredients into the skin to create results even your dermatologist would envy.
What inspired you to start Droplette? Did you always know you wanted to be a business owner?
I initially built Droplette as a gene therapy tool to treat rare skin diseases. Over time, we expanded our scope to include all of skin health. I always knew that I wanted to work on building new technology. For me, building a business made sense as a way of enabling us to make and scale the technology and bring it into the world.
Are there any challenges you faced (or are still facing) as a female launching a business?
I've actually been pleasantly surprised by how inclusive other members of the startup, technology, and VC community have been. I have mentors who are successful female founders who experienced challenges entering a male-dominated area. I think it's a lot easier now than it was for them, and I feel like I've benefited from their pioneering in this field.
What's the best piece of advice you've received? Do you have advice for other women hoping to launch their own companies?
To not be afraid to ask for help. Droplette wouldn't be where it is today if we hadn't received advice from other founders, investors, and our customers. The founder community, especially the female founder community, is small, and we all are facing many of the same challenges. I've gotten amazing support and actionable advice from this community, and I can't overstate it as a resource.
What do you view as your biggest accomplishment? Is there any particular day or memory that stands out?
While this was very much a team effort, I would say this is seeing Droplette technology become a reality and helping people achieve healthy skin. We hear from our customers all the time about how Droplette has improved their skin, whether it's acne, chronic dry skin, eczema, etc., and it's incredibly inspiring and fulfilling to make a difference in people's lives.
What's next for your company?
At Droplette, we are committed to pushing the boundaries of what can be achieved in solving skin concerns at home. On the technology side, we are focused on anti-aging your skin at a molecular level. One of our long-term goals is to make your skin actually younger, not just look younger. With our connected app launch this year, users will also be able to personalize their skincare and bring the dermatology clinic home. It will provide the ability to chat with a licensed esthetician, get personalized skin-care regimens, and encourage goals/progress tracking.