How Dr. Michelle Henry Forged Her Own Path in Dermatology
She made the decision to become a doctor at age seven and never looked back.
Beauty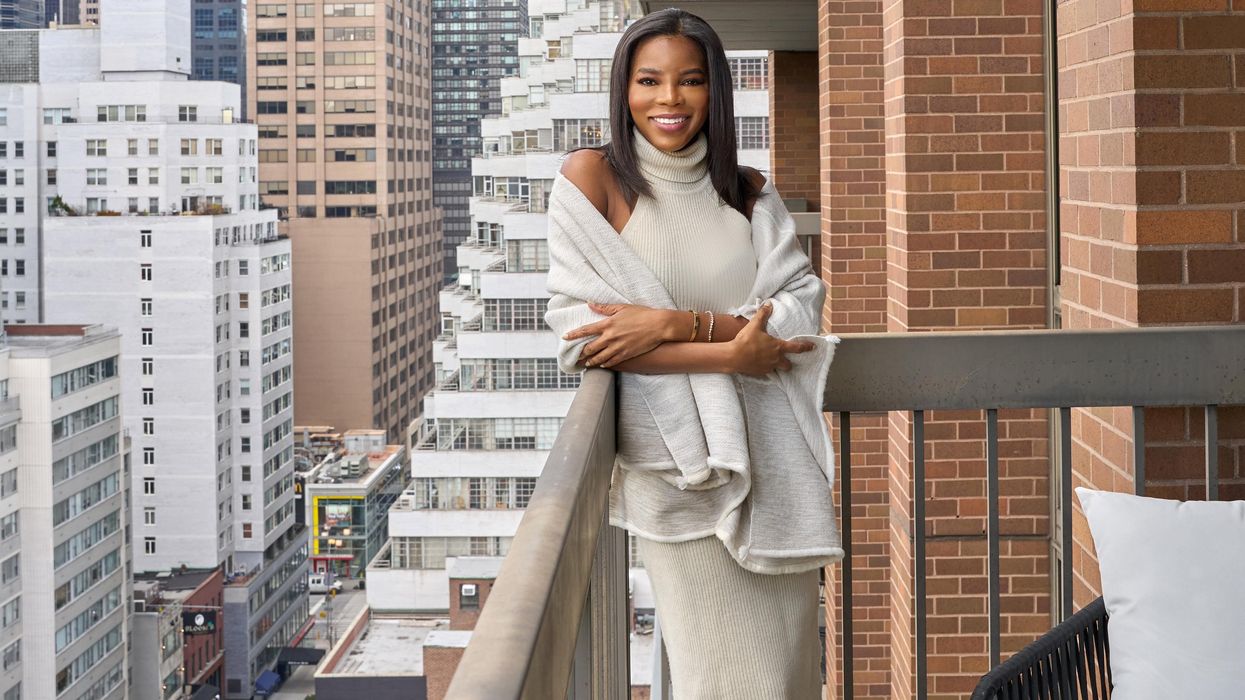 Michelle Henry, MD FAAD, has known she was going to be a doctor since she was seven years old. On 'Take Your Child to Work Day,' Dr. Henry tagged along with her mother, a nurse, to the hospital and she remembers being enamored by the doctors. "My mom went up to a group of doctors and told them, 'Hey, she wants to do this,' and I remember following them around," Henry says. "They gave me a little white coat and a stethoscope. It was the coolest thing ever." Soon after, Henry's great-aunt was diagnosed with late-stage breast cancer. "For the last six months [of her life], we talked about everything. I remember we talked about what I'm going to do in the future, how to treat patients, who to marry," Henry says. "She basically gave me a six-month course on life." From then on, she committed to becoming a doctor and never veered off course.
Henry grew up with her mother, step-father, and her two younger sisters in Missouri City, Texas, a suburb of Houston. As a child, she loved anything competitive: spelling bees, academia. She still remembers how she felt (devastated) as a seven year old when she lost to a 10-year-old in a Bible verse contest. Henry describes her younger, childhood self as quiet, shy, and bright. Starting in the first grade, teachers would call home and tell her mom that her daughter had something special.
She went to the University of Texas at Austin for her undergraduate degree where she met her three best friends during the first week. Henry loved being a pre-med student. "I thrive on intensity, so I enjoyed the entire experience," she says. She was in the college's honor society, volunteered for Helping Hands Home Care, an organization that worked with orphaned children, and joined Alpha Kappa Alpha Inc., a historically Black sorority.
When she was younger, she'd create claymation movies using stop-motion animation. "I'd move one arm, capture it on film, then move the other arm, capture it, and repeat the process for hours," says Henry. "It was painstaking, but I loved the precision aspect of the craft. I like to think about the small details that make something perfect.
"It's the nature of most surgeries," she adds. "When you're clearing cancer on a cellular level, you're looking at lesions on a microscopic level."
She moved on to Baylor College of Medicine where she began to work toward a career in dermatology, writing research papers and studying for board exams.
While studying for her STEP 1 exams during her third year of medical school, she gained 20 pounds. "I was studying for 16 hours a day," she says. "You really have to make these scores and do whatever you can to make yourself stand out because [as a dermatology resident] you're up against the best applicants in the country." The grueling hours and hard work necessary never fettered her. "Excellence comes through time and reassessment. You can never think that you're perfect. The best is ever evolving and [you need to be] open to the fact that you should be better tomorrow than you are today."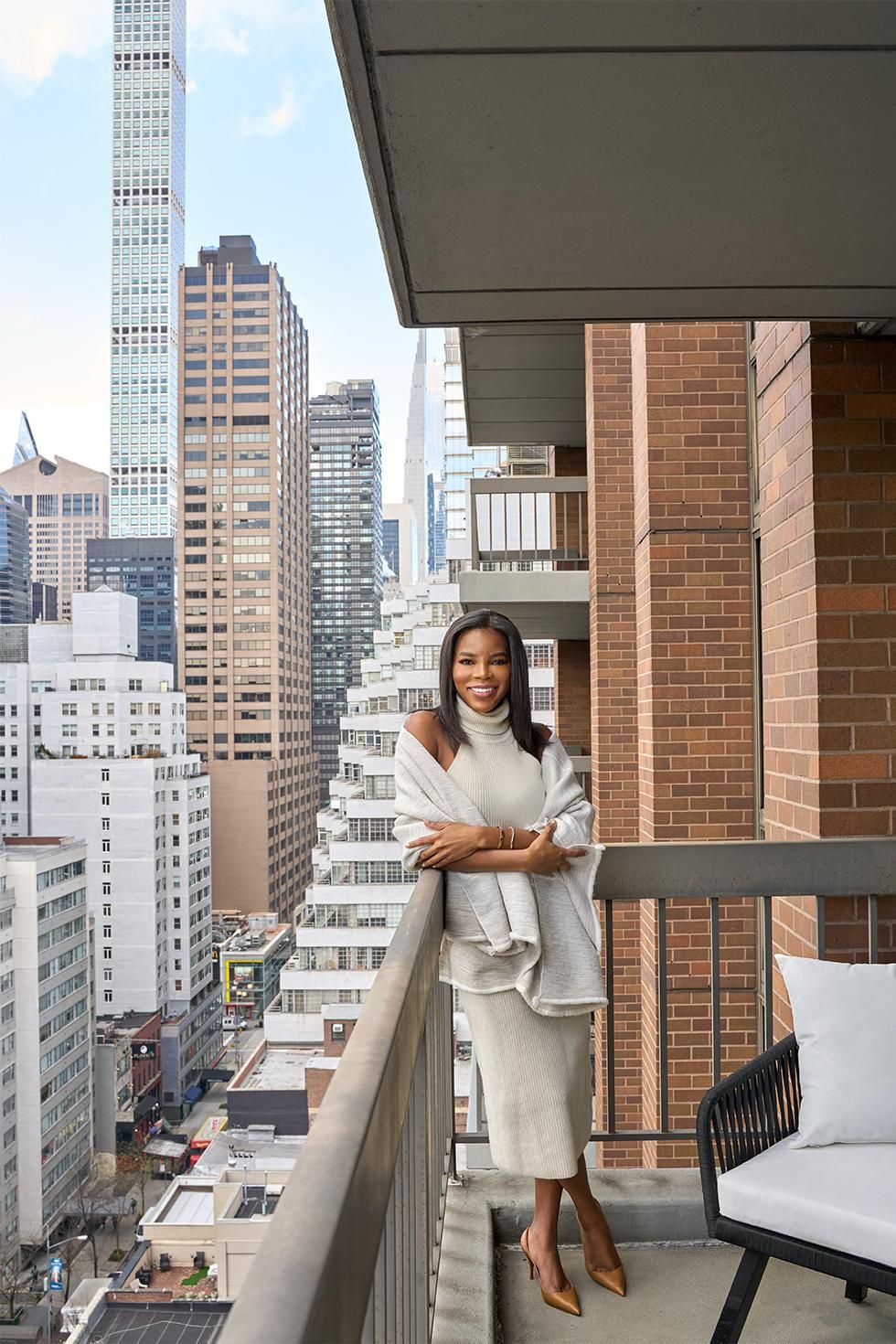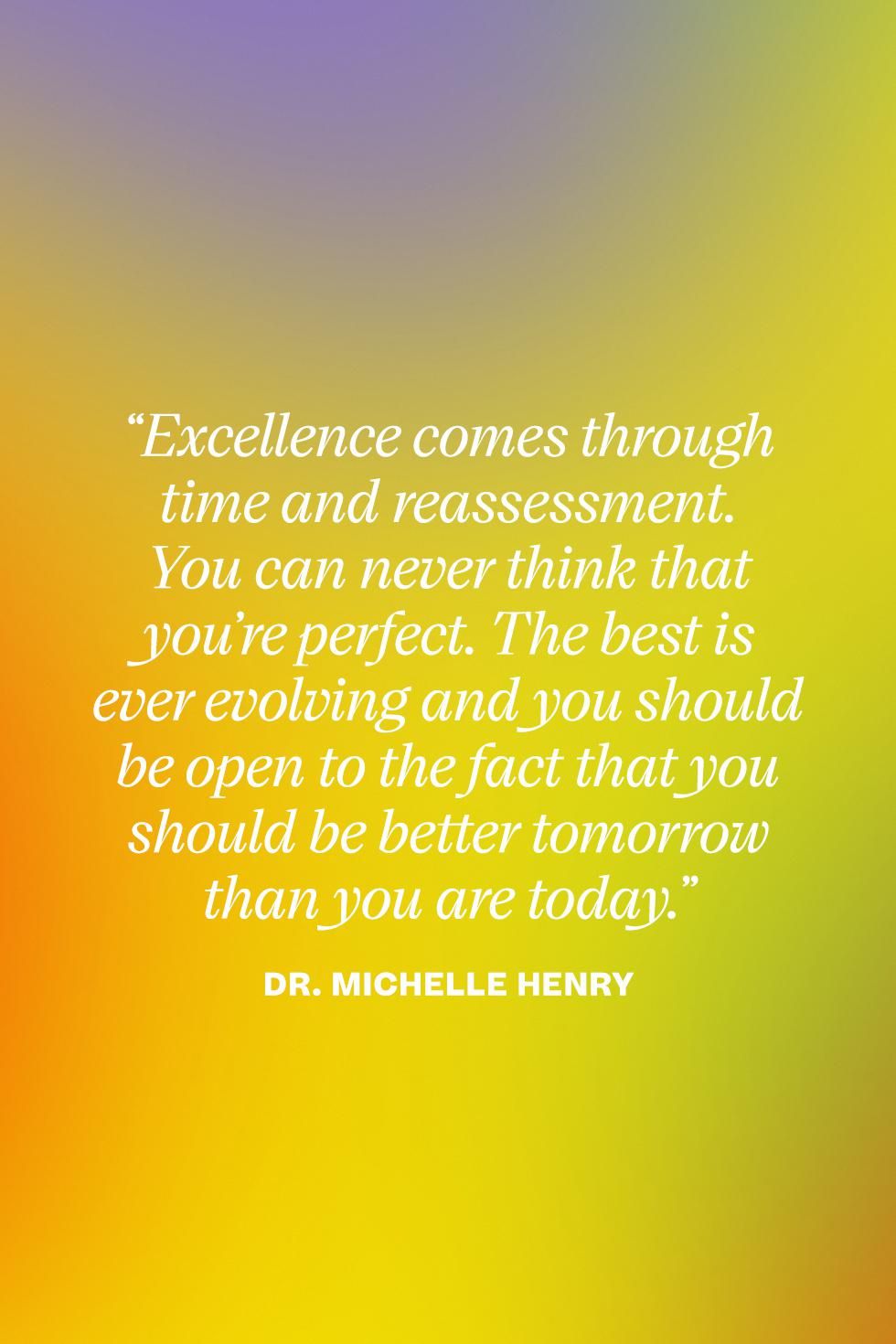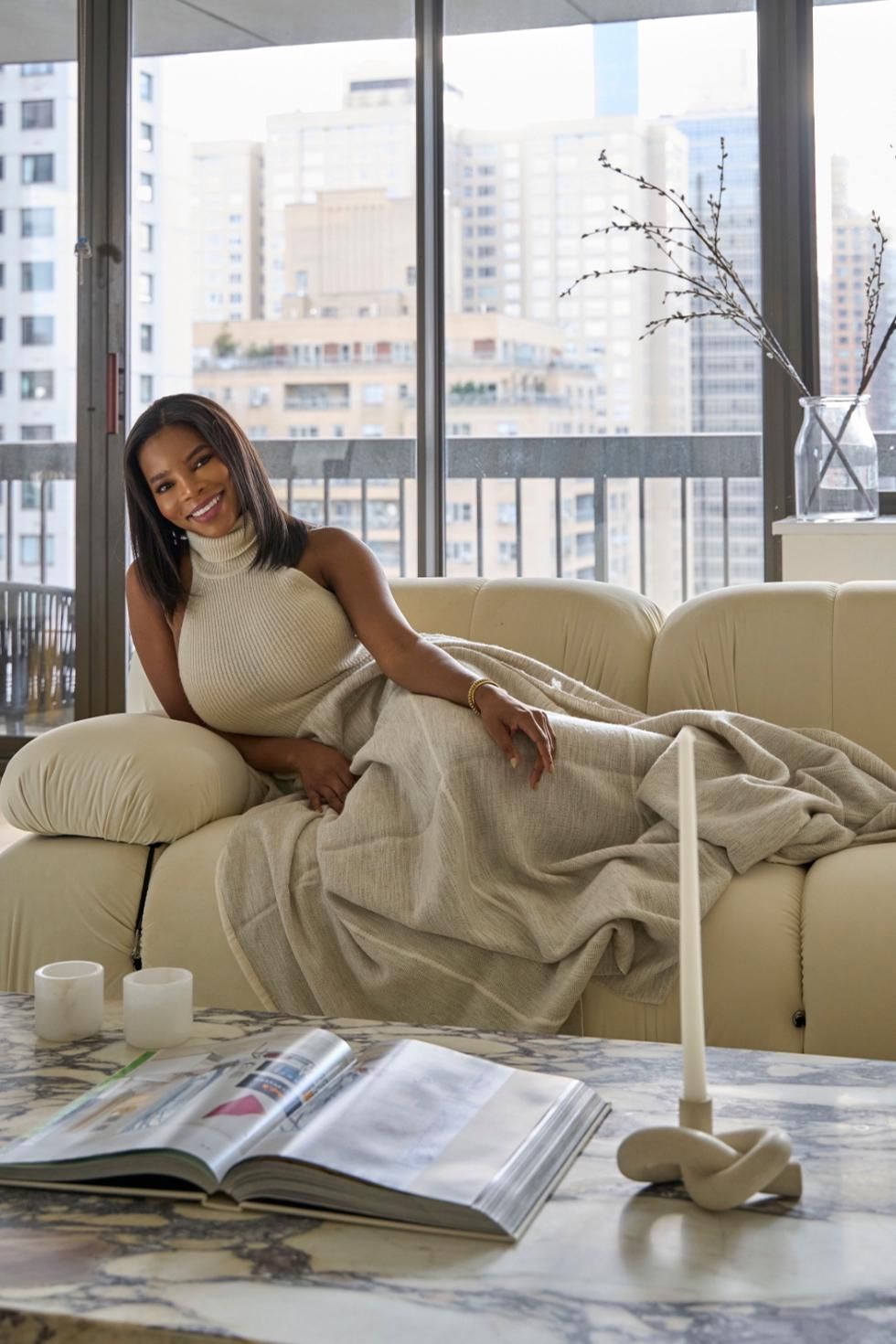 For most Black people, racism can be compared to background music. Sometimes, when the volume is raised, the notes register. Other times, it's white noise. "There are definitely hurdles we encounter, but I can't spend too much time thinking about it—I just have to get over the hurdle," says Henry. "It wasn't something I carried with me every day." There were about four or five moments in medical school when the noise was too loud to ignore. "During rotations, one of my good friends, who was a white guy, would always show up late and he wouldn't do anything right. He knew he was going to match in another speciality, so he didn't really care," says Henry. "But I was there because I wanted to make sure I had perfect scores. At the end of the rotation, she gave me fives and fours, which is like getting a high B and gave him straight fives.
"He got upset and was confused as to how he got a better score than I did, so he gave me his report and I went to the instructor's office to ask her what happened," she adds. "She was so embarrassed. She just changed my scores without saying anything to me."
Matching to a dermatology residency isn't all about the perfect scores, though. "I knew there was a game to everything, so I would just call up the chairman of different programs and tell them I loved their research and that I was going to be in town next week before asking if I could shadow them for a few days," says Henry. "I never knew how I was going to pay for the trip—I'd just figure out the logistics after they said yes." One of the doctors who said yes was Dr. Mark Lebwhol, who Henry met through an American Association of Dermatology mentorship program. She shadowed him for a month while staying with an uncle who lived in East New York. "I would get on the train at 5:30AM to get to [Mount] Sinai [Hospital] before he arrived," says Henry. "He really gave me a chance and noticed how hard I was working."
Later, Henry became a dermatological resident at Mount Sinai in New York. She lived in resident housing on 96th and Park, paying $1,450 a month, double the price of her two-bedroom apartment in Texas. Sinai, says Henry, is one of the most aesthetically-focused dermatology programs in the country. ("I was doing liposuction training as a resident.") After residency, Henry went to Harvard University to complete a Mohs surgical fellowship. "In many ways it can be harder than the residency because there's only one spot," explains Henry. "It's the peak of your training as a dermatologist."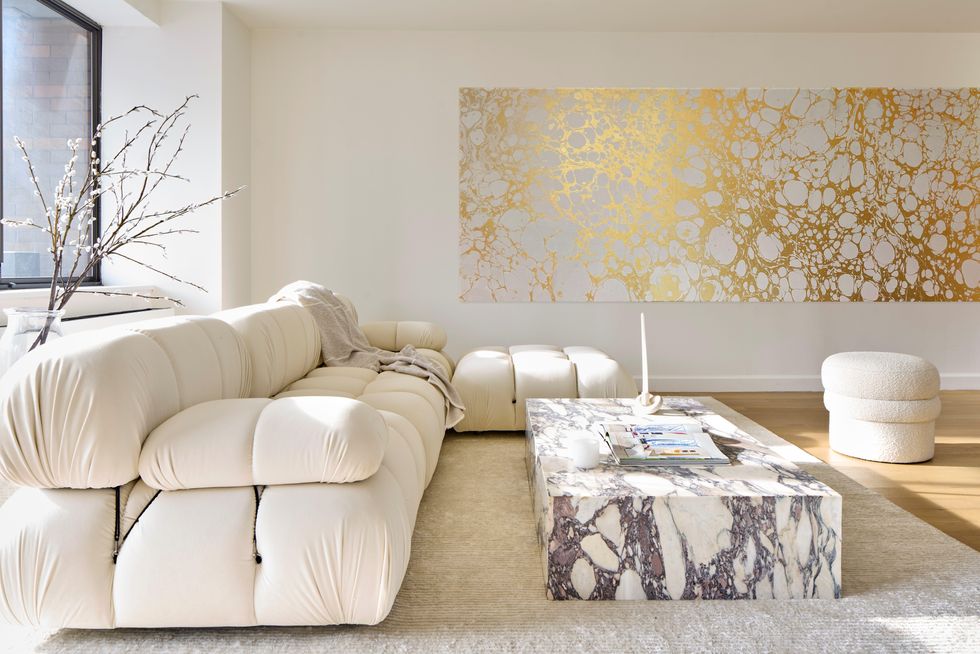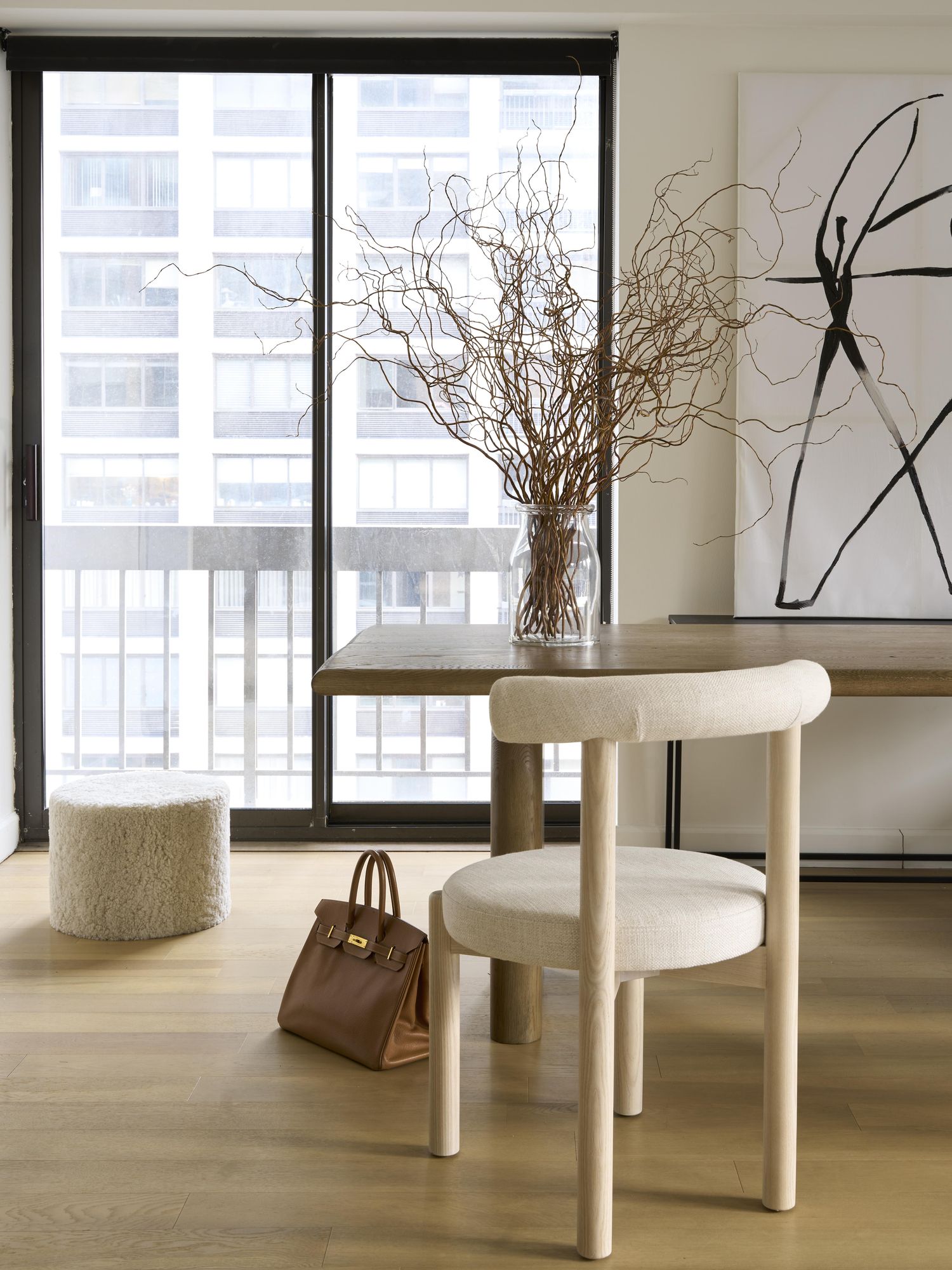 Years ago, Curel put a call out to dermatologists for a skin-care partnership. Henry wasn't initially interested, but after the third person told her she should go for it, she decided to audition. Every single dermatologist in line had an agent and a manager. "I just wrote my name down and thought that I wasn't going to get the gig since I had just shown up alone," she says. Curel loved her and she ended up snagging the gig. Since that audition, Henry has partnered with brands like Kiehl's and Glow Recipe, appeared on Good Morning America and The Today Show, and, recently, she opened her own dermatology practice, The Skin & Aesthetic Surgery in Manhattan.
The aesthetic of Henry's practice is similar to that of her home, which is composed of creamy hues, ranging from white to beige, and soft textures that create an airy feeling as you move through the space. Sunlight spills into the apartment through floor-to-ceiling windows, illuminating the minimal yet lived-in rooms. In the living area, you can find boucle ottomans and a sleek wood dining table. And amidst the neutral tones, you'll see carefully-placed pops of color: textured pink walls, a gold-and-white abstract painting, and green vases in the bedroom. "When you work so hard, your home is your sanctuary. I really spent time and created a space that fit my aesthetic tastes," says Henry.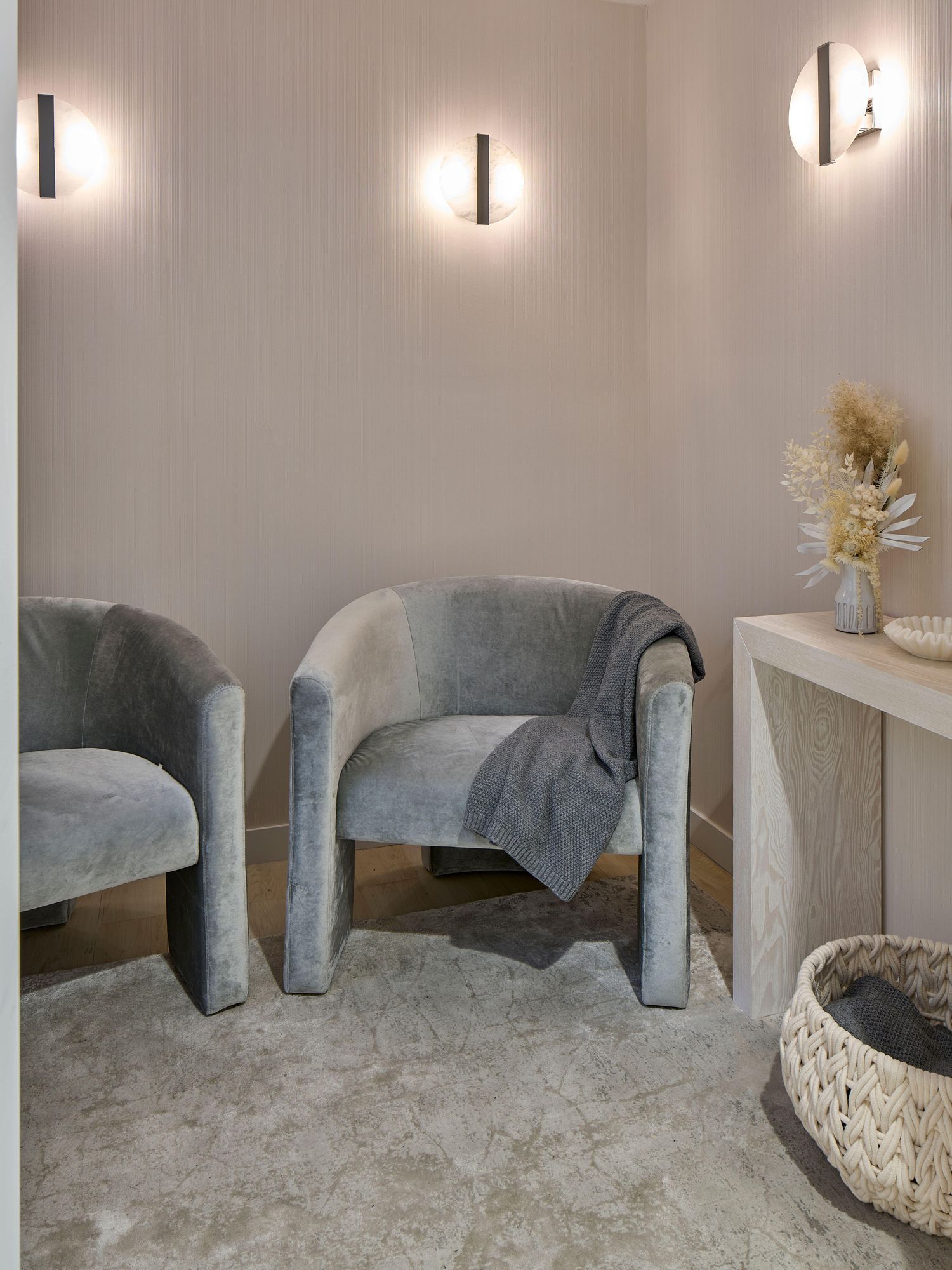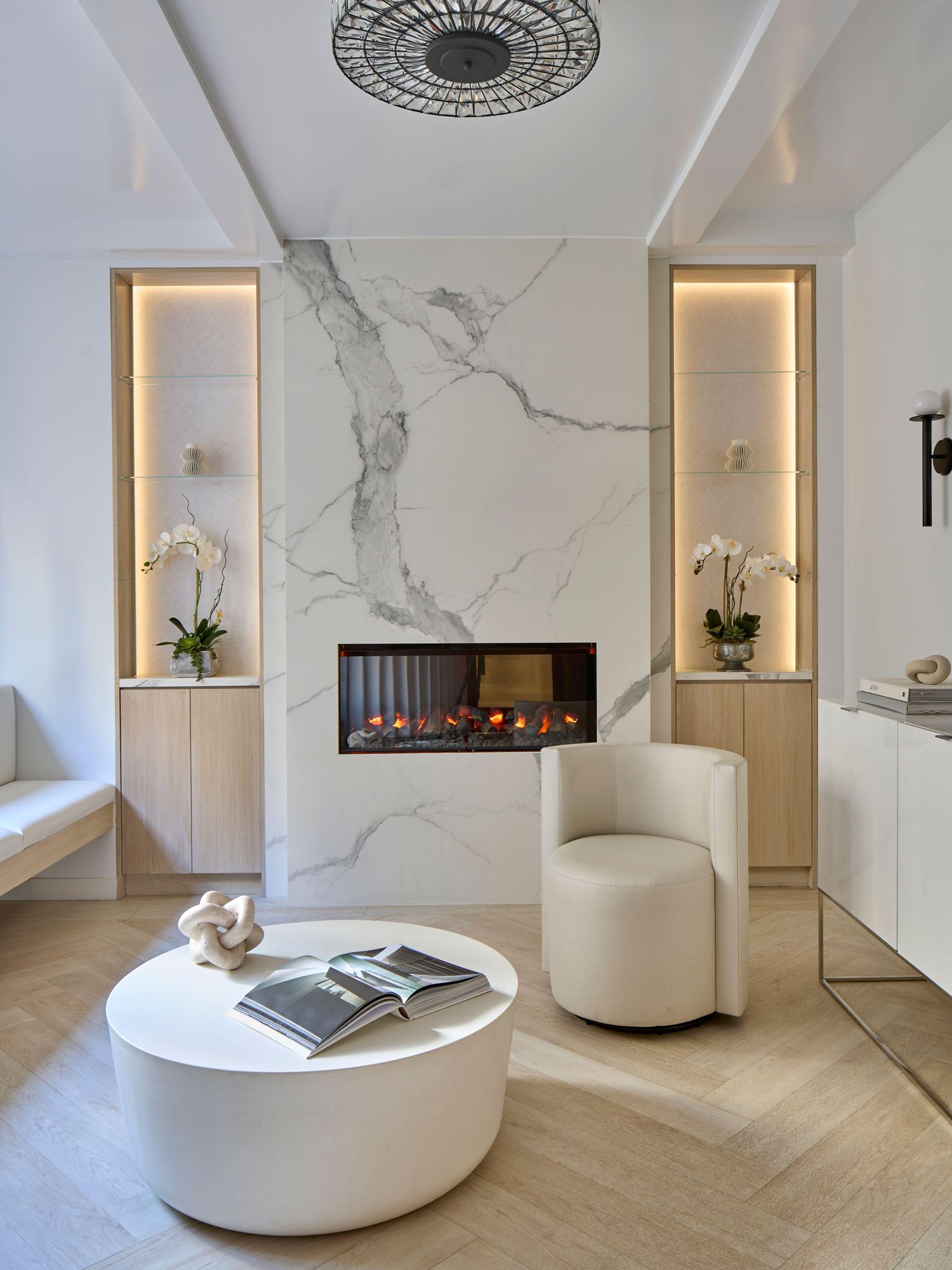 "When I was designing my practice, I thought, 'What does it look like for a patient to engage at the front desk? What does it feel like?' I wanted to understand all the touch points in order to manage the experience," says Henry. "I did the same thing with my home. I thought, 'What does it feel like when I wake up and put my feet on the carpet?' I searched forever to find a carpet that matched the sensorial experience I wanted." For Henry, the way items around the home feel is just as important as how they look.
Henry doesn't gloss over the level of sacrifice it took to get to where she is now. "There's a level of loneliness," she says. "People will ask, 'Why are you in the office until midnight?' I work every weekend and unless someone has the same desire or drive, they don't get it. It takes a lot of belief in yourself."
It's that belief in herself, along with an immense level of talent and knowledge, that has allowed Henry to keep the promise she made to herself when she was seven. "It's really all about keeping your eyes on the prize and knowing that with delayed gratification comes the joy."