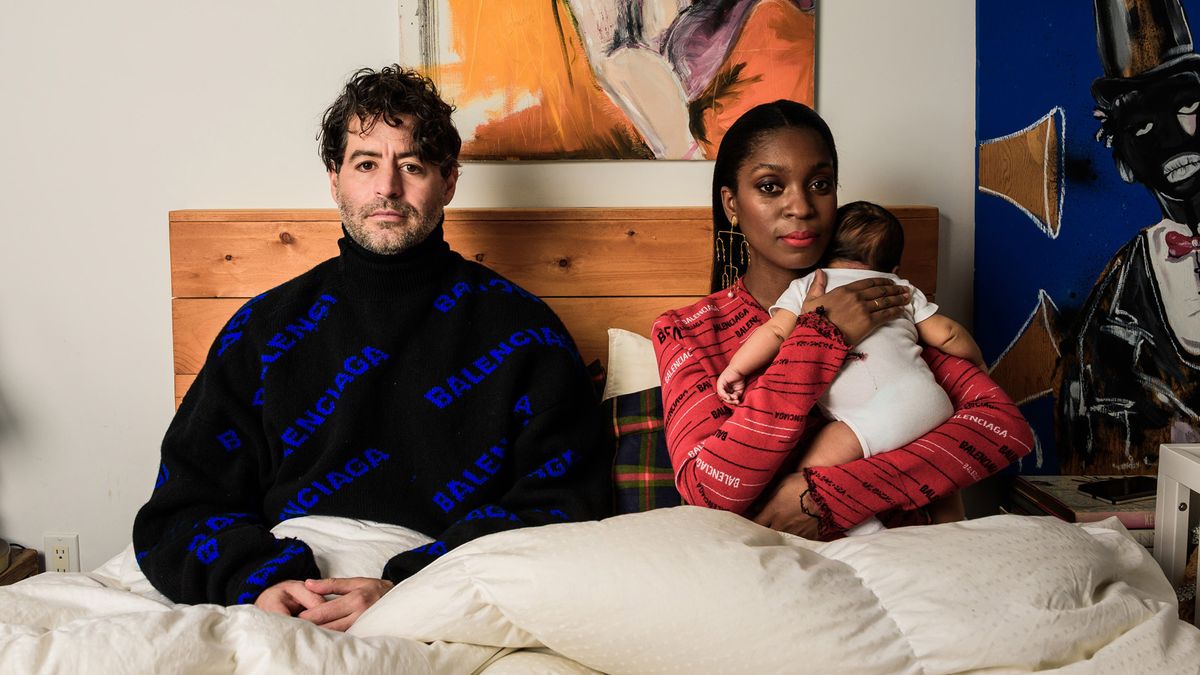 Fashion
But since you asked, it's Farfetch x Balenciaga.
In a world where literally
everything
is a collaboration, drop, or limited edition, it's hard to find something that *really* piques our interest. But when we heard that Farfetch was collaborating with Balenciaga on a capsule collection, it was enough to make us stop in our
Nike x Off-White
tracks.
The eco-focused range takes streetwear pieces and reimagines them in exclusive colors and fabrics. Since the line also includes kidswear, we asked one of New York's most stylish families—that would be Rajni Jacques, David Dowd, and their kids, Diego and Lucienne—to take the collection for a spin.
Check out the collection below (spoiler alert: hide your credit card) as well as Jacque's take on it and all things style.
---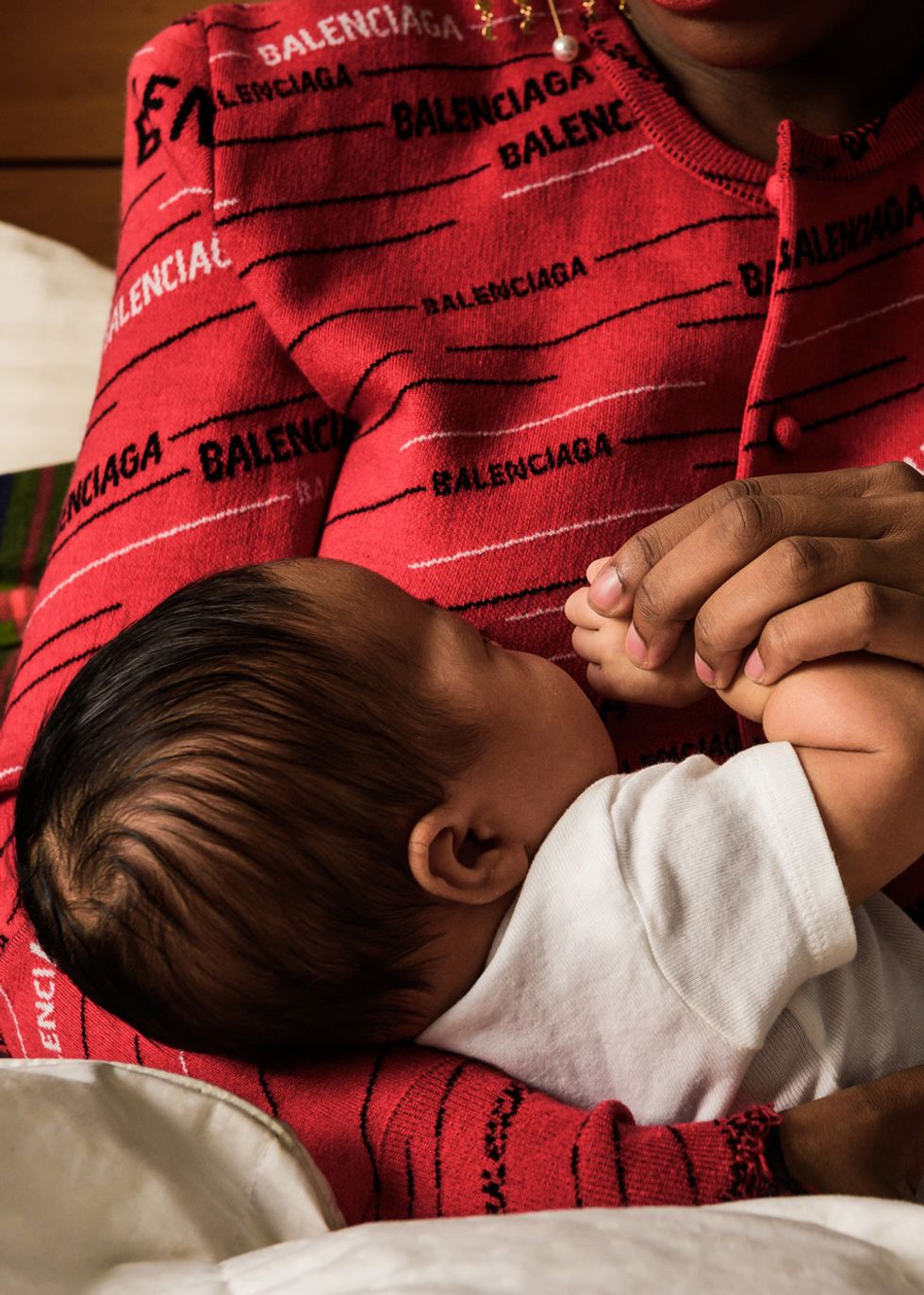 Has your style changed since becoming a mom?

"Not really. Of course I had to make an adjustment with sizing, but my actual style never wavered. I'm not going to become a different person stylewise just because my belly has gotten bigger!"


Has your sense of style influenced your husband's?

"Nope. Since I met David, his style has always been consistent and has never really shifted. He appreciates my style, but his aesthetic has not changed because of the way I dress. But he definitely has his comments about my looks—good or bad. And I welcome it because they're usually pretty funny."


What is your style philosophy?

"Work jeans into the mix any way you can, and I'm also a slip dress lover. I like to keep things simple and add the punch with red lipstick and accessories."
What are your favorite pieces from the Farfetch x Balenciaga collaboration?

"I really love the patterned dress because it is very transitional. But I do have to say I love the menswear—everything my husband was wearing, I would sport in a heartbeat."


We would love to know why and how you styled the looks:

"The dress needs no styling because there is a lot going on anyway. So I just threw on my house shoes (which happen to be Crocs) and called it a day.

"The shirt was so roomy, and I felt like it needed to be paired with baggy jeans. Yes, it's obviously fashion, but this is a look I would lounge in and run errands in. All the looks I styled with over-the-top earrings. No need to go all out."
Does your son have an affinity for fashion?

"Not at all. He does think his Nike sneakers make him run faster! He's definitely about function—can he run, jump, fall, spin in it? If he can, it's a go!"


What are some family activities you guys do together? Any special rituals?

"Every morning, especially Saturday and Sunday, we 'get cozy.' That's when everyone piles into the bed and chills, and we talk, laugh (due to tickling), and have fun. No crazy rituals yet, but each parent has their own little bonding time with the kids. And we each try and take Diego out one-on-one to build our bond!"
Shop the Looks
Balenciaga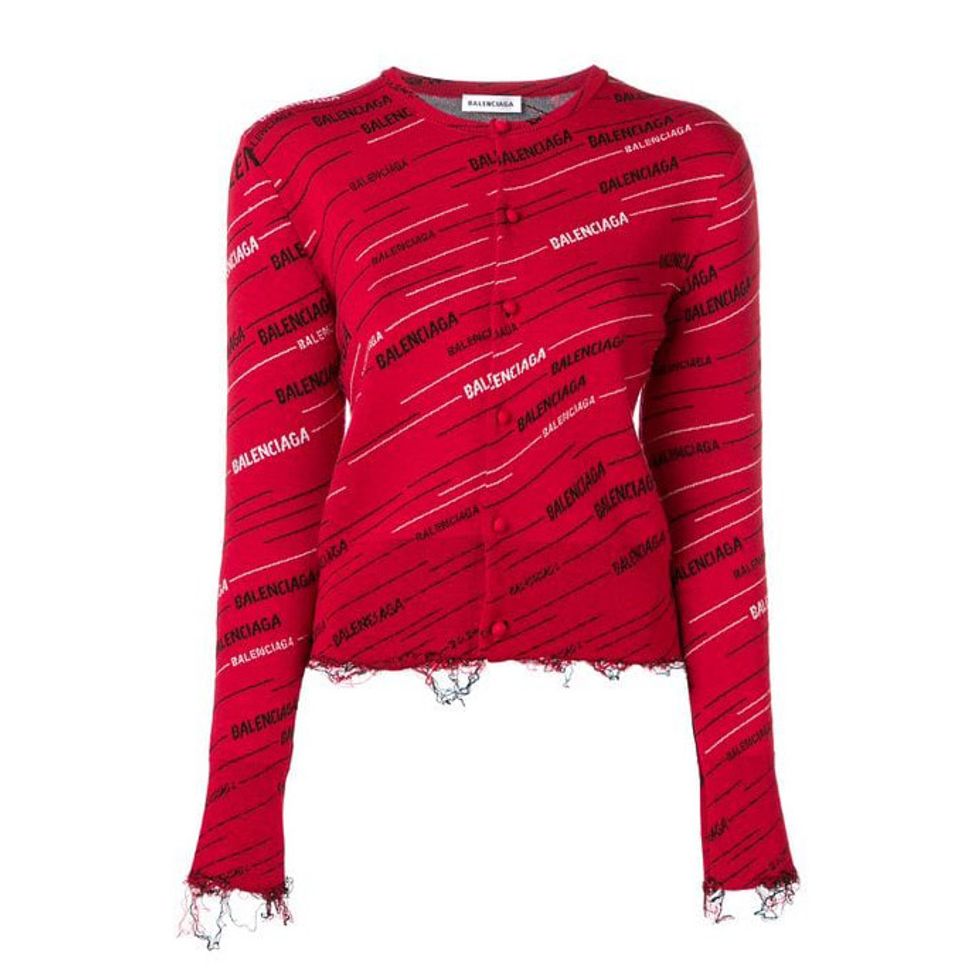 Balenciaga
Balenciaga Kids
Balenciaga Kids
Balenciaga
Balenciaga
Balenciaga
Balenciaga Kids
Balenciaga Kids
Balenciaga