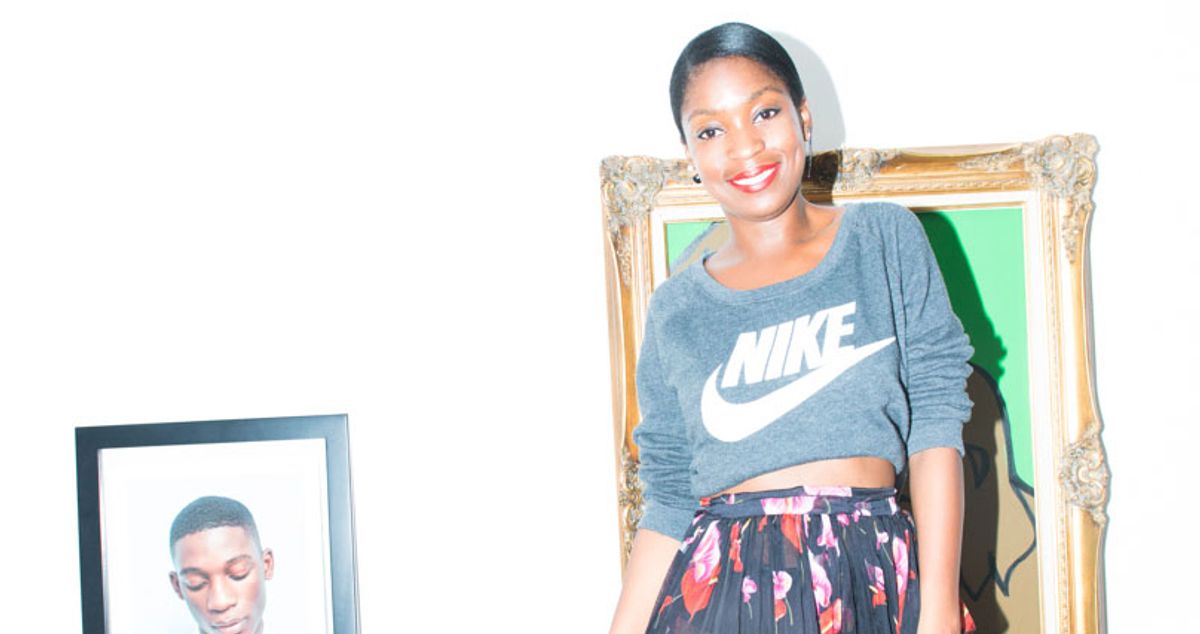 Career
Yes, you can still wear bodysuits and jeans while pregnant.
Pregnancy has got to be one of the few times in a woman's life when you lose complete control of your body and you just have to go with it—as wonderful or weird or terrifying as that may be. But we can't speak from experience. Which is why we called up creative director and fashion editor Rajni Jacques, who is pregnant for the first time and going through all of these crazy changes, while maintaining her love for exercise, denim and bodysuits. And is embracing all the bizarre cravings and the excuse to lather oneself in shea butter thrice daily, too.
---
The early changes
"The first thing I noticed was the beauty marks that popped up where I had never had them before; hormones I guess. As for mood, the first three months were a bit brutal with morning sickness, so I pretty much laid low and kept quiet."
Self-care and preparation
"I care for my body by exercising, climbing stairs instead of taking the elevator, and just indulging in frequent beauty rituals like using shea butter and coco butter all over my body at least three times a day. It keeps your skin moist and helps with elasticity. As for my mind, now it is hitting me that I'm going to be a mom responsible for another life. That alone helps me put things in perspective, which allows me to get prepared for baby boy!
In terms of exercise, I can't do what I used to do, like run and do high-intensity training, but I try to get exercise in whenever I can. I do this thing called Pretty Pregnancy, which is a cardio workout, and then I do Pilates to strengthen muscles and tone while my body is in a state of transition."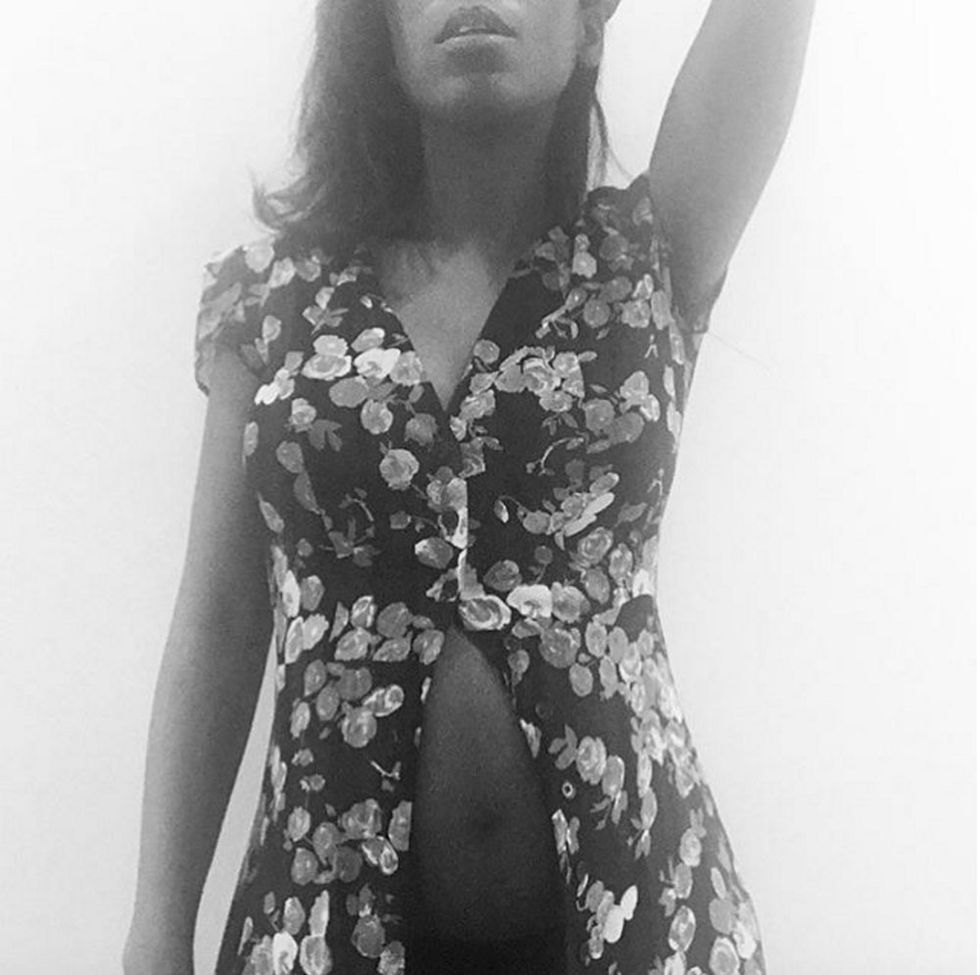 A change in perspective
"It's going to sounds super cheesy, but it's pretty magical to see what your body can do. It scares me a bit but at the same time I realize, from this transformation, why women are magnificent. We all judge our bodies, and I still do while pregnant (it's hard not to), but I've fallen for my body in the past months because it's just that special."
The cravings
"I want pineapples every day, all day. Then comes grapefruit, oranges, mangos and more pineapples! My body craves icies—whether they are store bought, like Edy's and Marino's Italian Ice, or from a corner store. Things I can't take: I used to eat, sleep, drink avocados, but now they repulse me. Another thing I don't love anymore more is truffle salt—I just can't take the smell."
Maintaining personal style and showing off the bump
"My style really hasn't changed much—I'm still wearing my jeans and body suits and t-shirts. I'll hang on until I can't anymore! But I'm also one of those people that loved (loves) oversized jeans, so that works—and my high-waisted jeans have a bit of stretch, so, so far, so good. Since I've popped, I'm all about showing the bump instead of hiding it, so bodysuits are in heavy rotation. I have not ventured into maternity clothes yet, but I am not opposed. I just want something that is very me and does not look like me trying to be someone else.
I shop at all the regular places—American Apparel, Zara, H&M. I buy things that I know I can wear after my pregnancy! My key styling trick is dress as yourself (just maybe a size bigger). Don't lose your style because you are pregnant."