This Cult-Favorite Hair Product Is The Real Deal
I'm calling it now—this hair product will be in all of your friends' showers. In collaboration with Davines.
We Tried It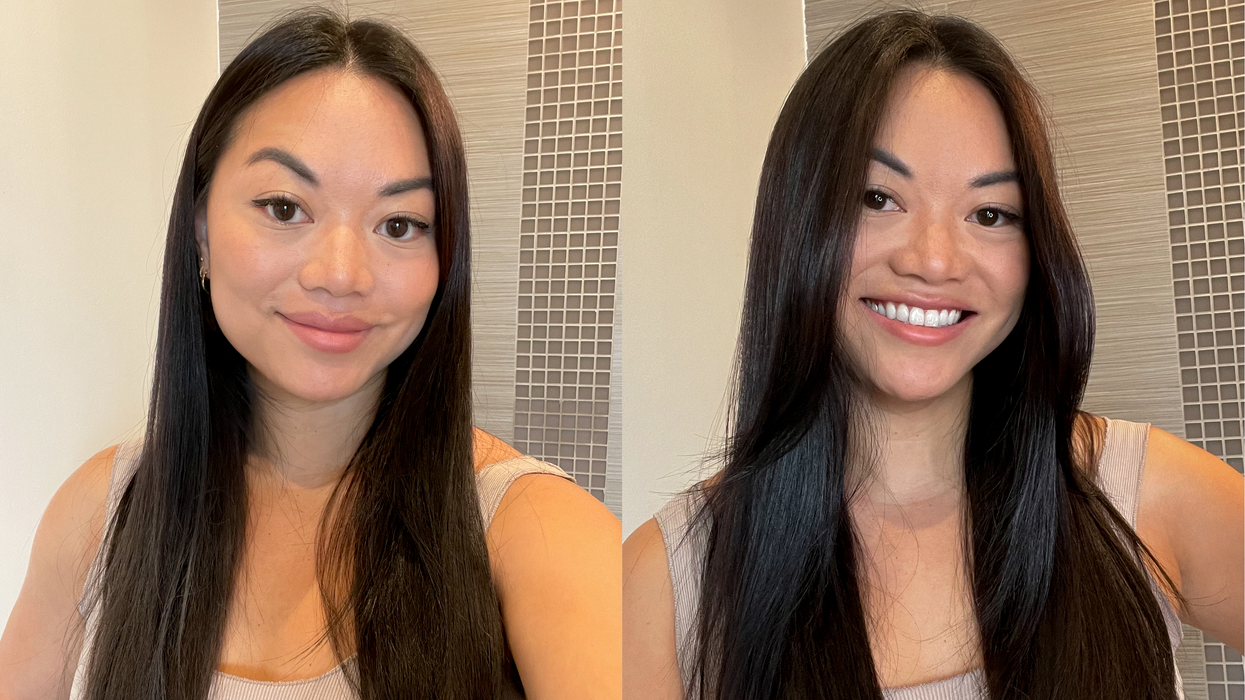 For years, I participated in the balayage hair trend, always requesting the perfect shade of ash blonde to contrast my darker (read: jet black) base color. Prior to that, I gave the ombré trend a whirl, enjoyed a short stint with a dark red hue, braved the maintenance of a full head of golden highlights, and admittedly went through a few trials (mostly errors) of at-home box dyes. It's safe to say that I have been a champion of many hair-color movements.
As anyone who has endured a similar journey can attest, with great hair-color maintenance comes great hair-care responsibility. So much so, that my beauty cabinet contains a myriad of hair masks, oils, texturizing sprays, heat protectants, styling creams, scalp treatments, and more—a stark contrast to my rather simple skin-care collection. With all of the transformations my hair has withstood, I am invariably on the hunt for products that can keep my locks looking radiant and glossy. And recently, I found one that has become the hero in my hair routine: Davines OI Liquid Luster.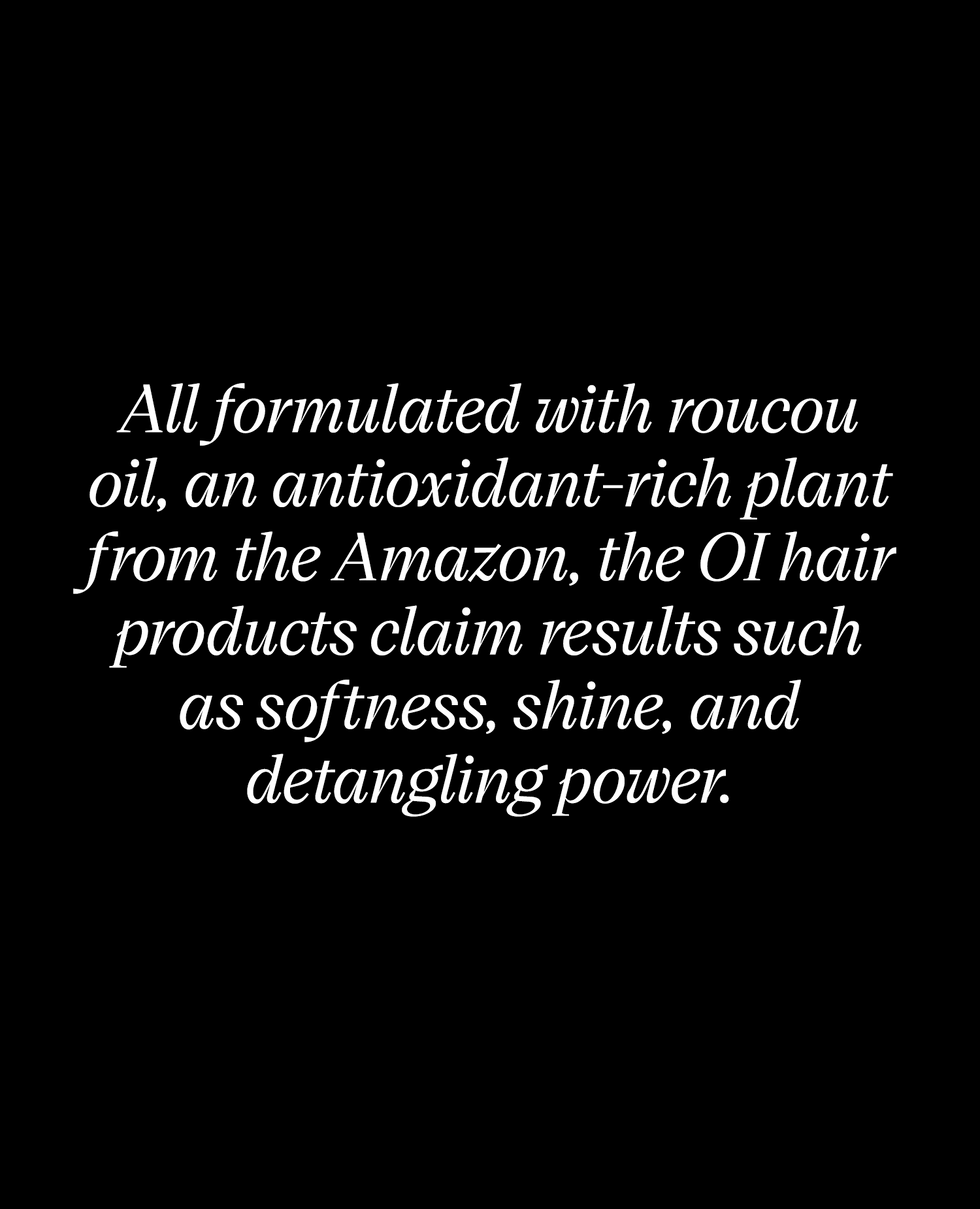 What is Liquid Luster?
Founded in Parma, Italy in 1983, the Davines brand has been a longstanding trailblazer in the industry. Their top-tier professional products and commitment to the environment and social sustainability (holding B Corp certification since 2016) has amassed bona fide attention from celebs, influencers, and consumers alike.
The OI line quickly became a crowd favorite, thanks to its rich fragrance and natural ingredients. All formulated with roucou oil, an antioxidant-rich plant from the Amazon, the OI hair products claim results such as softness, shine, and detangling power. So, when Davines added Liquid Luster to the family, naturally I had to investigate if it could truly live up to the hype.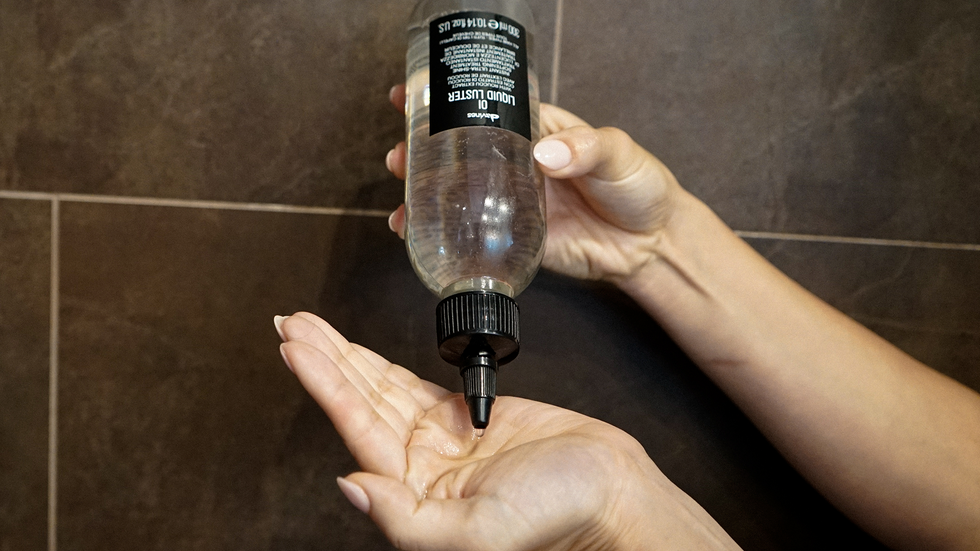 Here's the scoop: OI Liquid Luster is a lightweight, water-like treatment rich in hydrating agents that directly attach to hair fibers. It's packed with key ingredients like roucou extract, which contains Vitamin A and Selenium, to help protect the hair against environmental damage; alpha hydroxy acid from grape must, a naturally derived AHA that gently cleanses without stripping the hair's moisture; and cardoon extract (also known as artichoke thistle) to promote shine and manageability.

Sounds complex, but how to use the product is pretty straight-forward: After shampooing, squeeze out excess water, and apply the OI Liquid Luster directly to hair lengths and ends. Massage to fully saturate before rinsing thoroughly and proceeding with conditioner. The results? Shiny, silky, soft hair.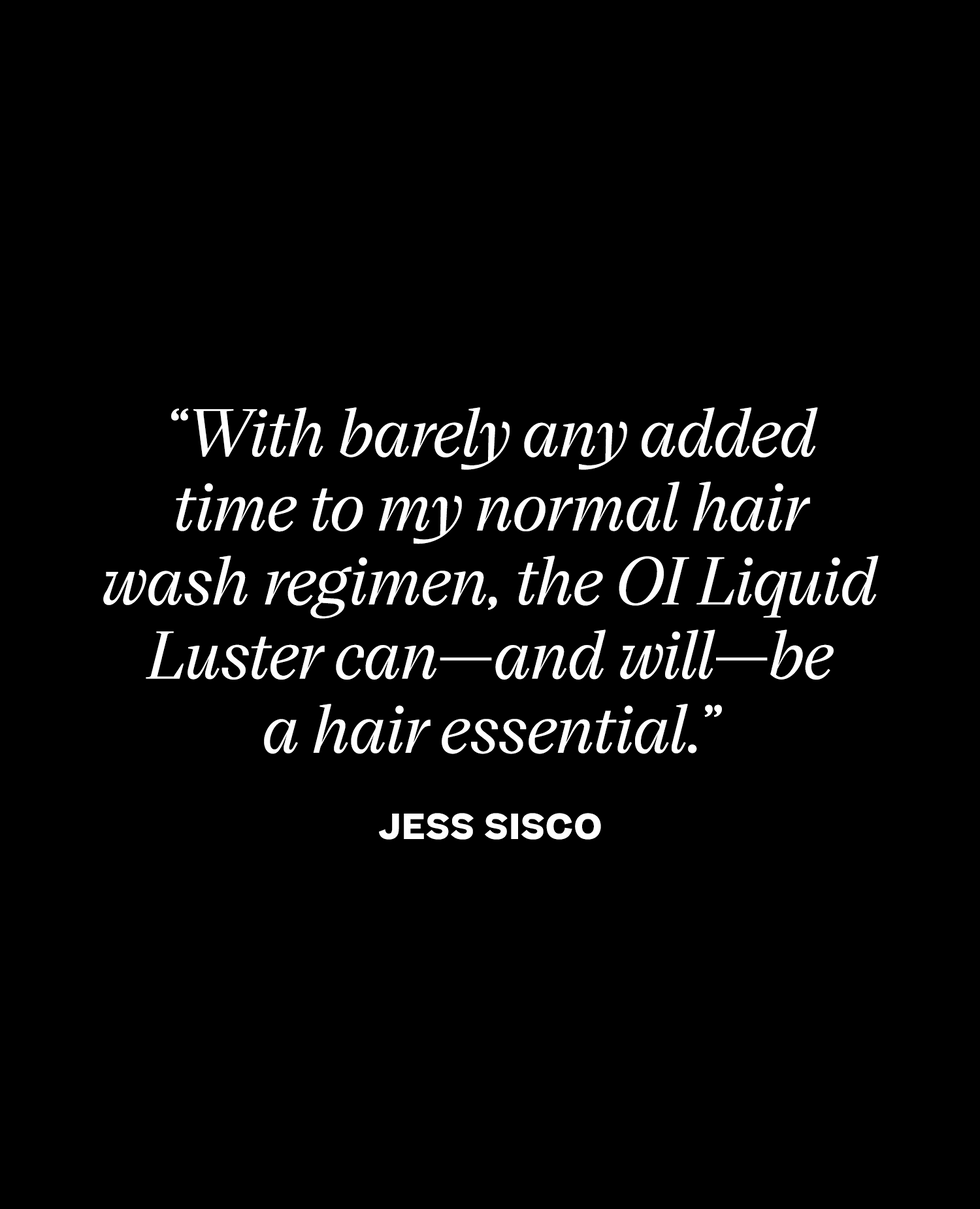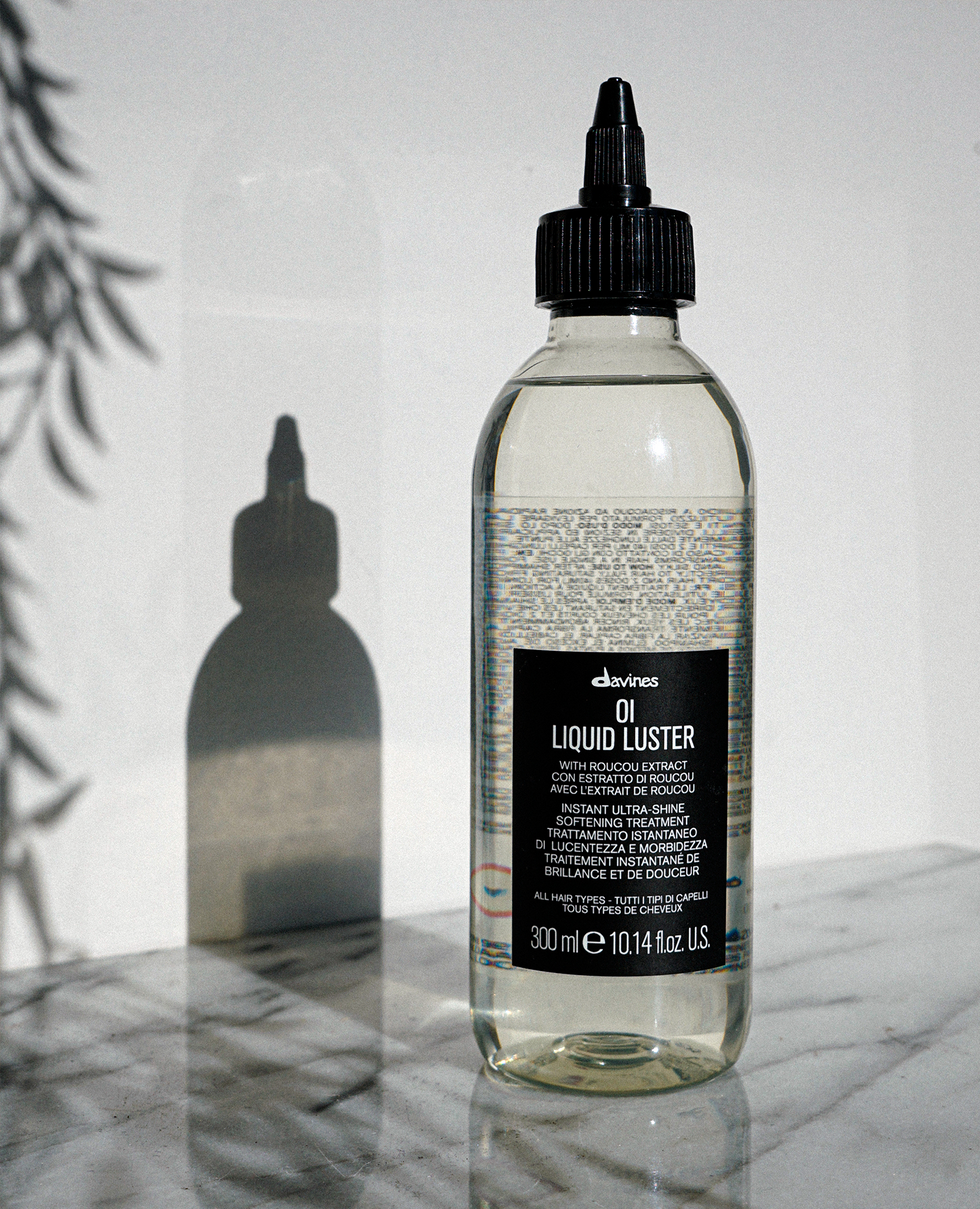 My Review
When putting the OI Liquid Luster to the test, I wanted to make sure I had a clear understanding of what my clean hair looked like after using shampoo and conditioner alone. From there, I compared the results with the addition of the Liquid Luster. I opted to use the OI shampoo and conditioner for both trials, as I was equally interested in evaluating the fragrance of the OI line that so many have buzzed about.
I honestly was pleased with the results just from the OI shampoo and conditioner duo. My hair felt soft and refreshed with a nice bounce; however, the true MVP is the Liquid Luster. The application was easy, and the consistency of the product was watery, not oily (much to my surprise). Upon blow drying my hair, I immediately noticed that it felt sleek and smooth—I had far fewer tangles and could easily run my fingers through my hair. Certain products can make my hair look greasy or flat, but the Liquid Luster achieved results without weighing my hair down—and, hello, the shine speaks for itself. As for the fragrance, I would describe it as delicate and unique, without being overpowering. There were floral and lavender top notes with a musky base note and citrus accents. I was especially impressed that my hair felt just as soft and fresh, even after going to the gym the next day, and was delighted that the scent continued to softly linger.
Davines promised instant softness and shine for all hair types with this product, and it delivered. With barely any added time to my normal hair wash regimen, the OI Liquid Luster can—and will—be a hair essential. Plus, I quite enjoyed the compliments I received from my husband, who thought I "got my hair done". I surely won't gate-keep how I achieved these results to my friends, but maybe for the compliments, I won't tell him my secret just yet.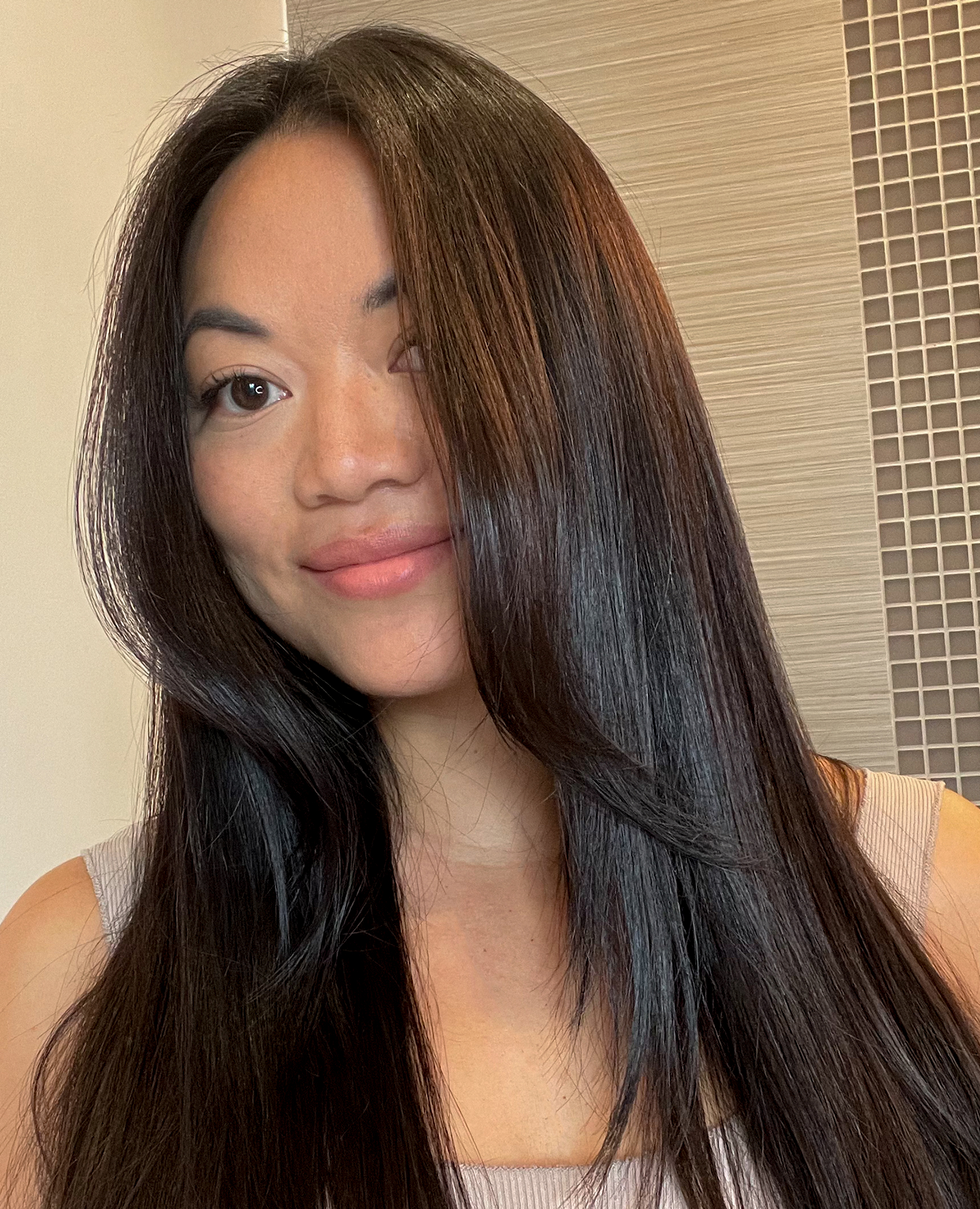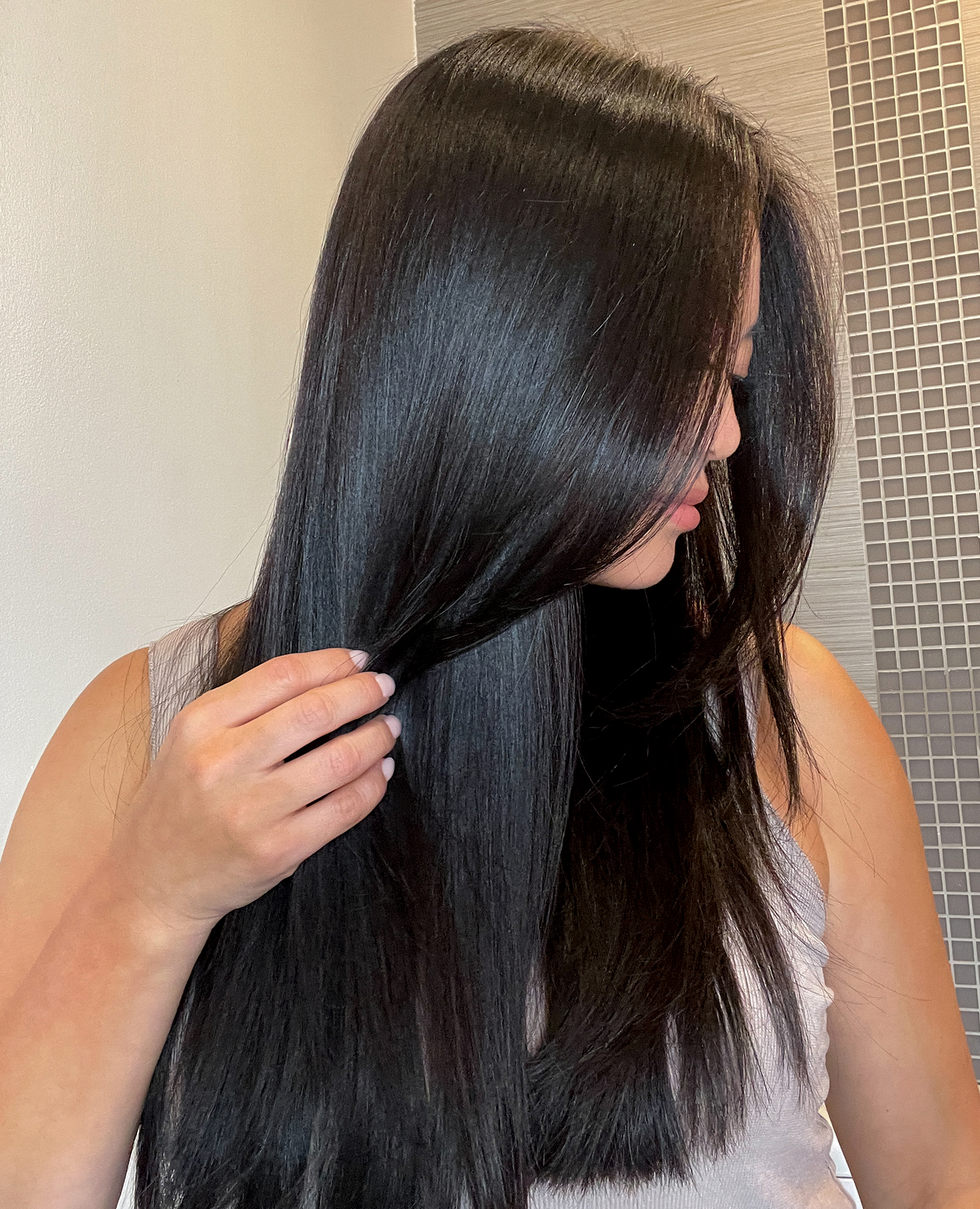 Shop The Story:
Davines
Davines
Davines
Davines
Davines
Davines
Davines