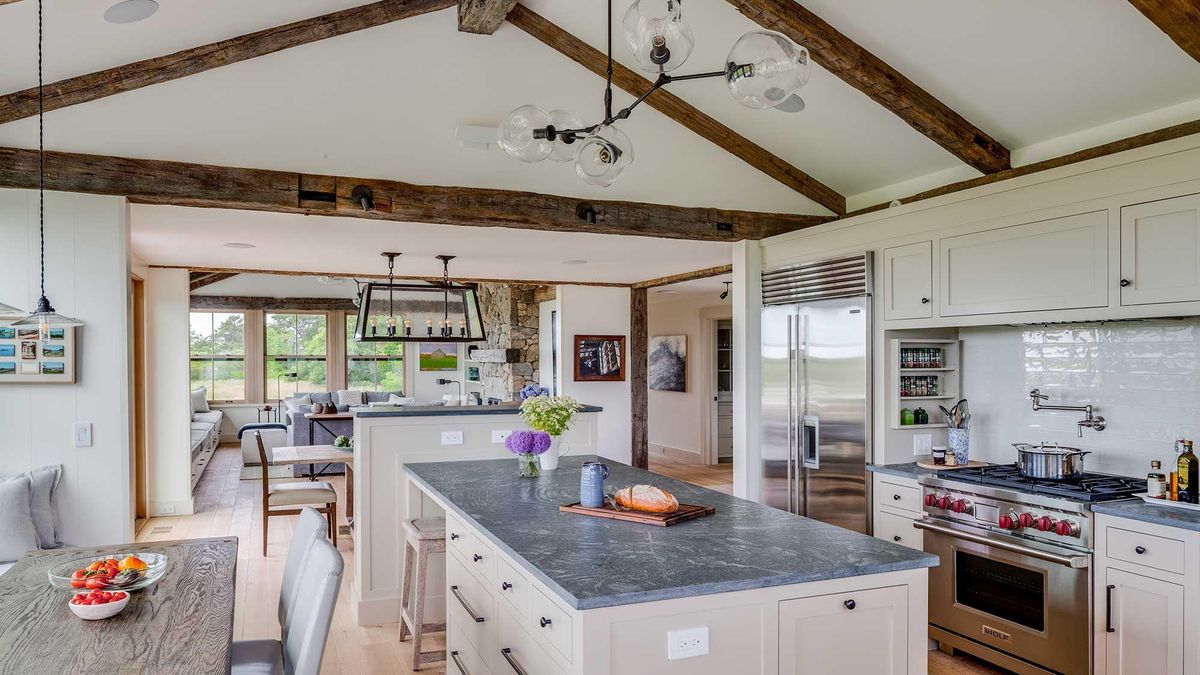 Interiors
This Martha's Vineyard Escape Is a Neutral Oasis
We would like to move in immediately.
Interior designer Kathleen Walsh doesn't simply ask her clients what they want their homes to look like. She asks them what they want their lives to look like in said homes. From there she can develop a framework of the needs the interior must serve to complement their aesthetic prowess. For one of Walsh's recent projects nestled in Martha's Vineyard, her clients described a picturesque vignette of their perfect morning that revolved around stillness. The snapshot involved one family member bringing home doughnuts and fresh flowers while others lounge around drinking coffee or simply gaze out at the view. Sound ideal? This mentality informed Walsh's entire design process.
She was selective in her sourcing, opting for local or American designers—she also prioritized environmentally conscious practices in her design process. "Finishes, furnishings, and textiles were all chosen from artisans who reveal their 'hand' in their craft," she explains. By staying neutral in her color palette but amping up the texture, the result is a serene oasis that quite literally feels like a breath of fresh air.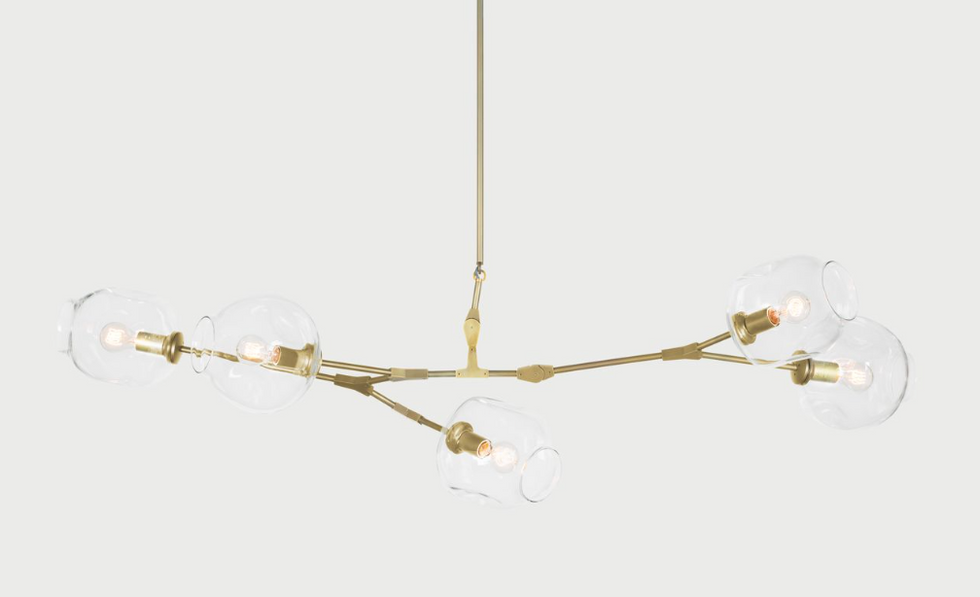 Lindsey Adelman
Gregorius Pineo
Bennington Potters
Chadhaus