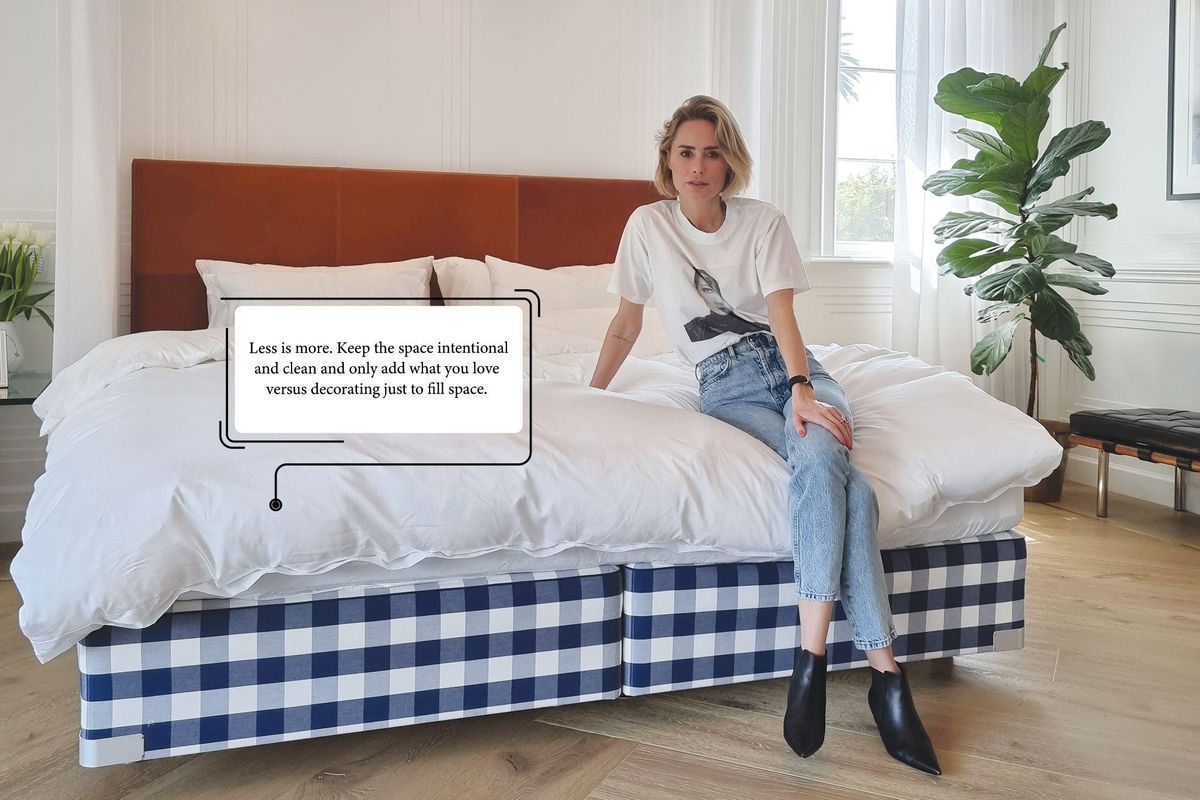 Anatomy of a Nook
How she balances a loud print with simple design.
Graphics:
Stacey Toth
Comprehensive home tours are wonderful and inspiring, but most of us decorate step-by-step, focusing on (and perfecting) specific areas at a time. In Anatomy of a Nook—Covetuer's newest home series—we're dissecting specific areas of a home and asking our stylish friends to break down the process behind their favorite nook, cranny, or corner of their homes.
Anine Bing is highly regarded within the world of fashion. The Danish style maven founded her eponymous label on the basis of creating modern wardrobe essentials that challenge the tired stereotype surrounding "basics." Her Los Angeles home reflects that same mentality so evident in her collections: clean lines with immaculate details. Bing invited us into her bedroom to break down the thought process behind her decorating strategy. From a statement-making gingham bed frame to an overlit Terry O'Neill print, the space is a lesson in polished yet highly intriguing minimalism.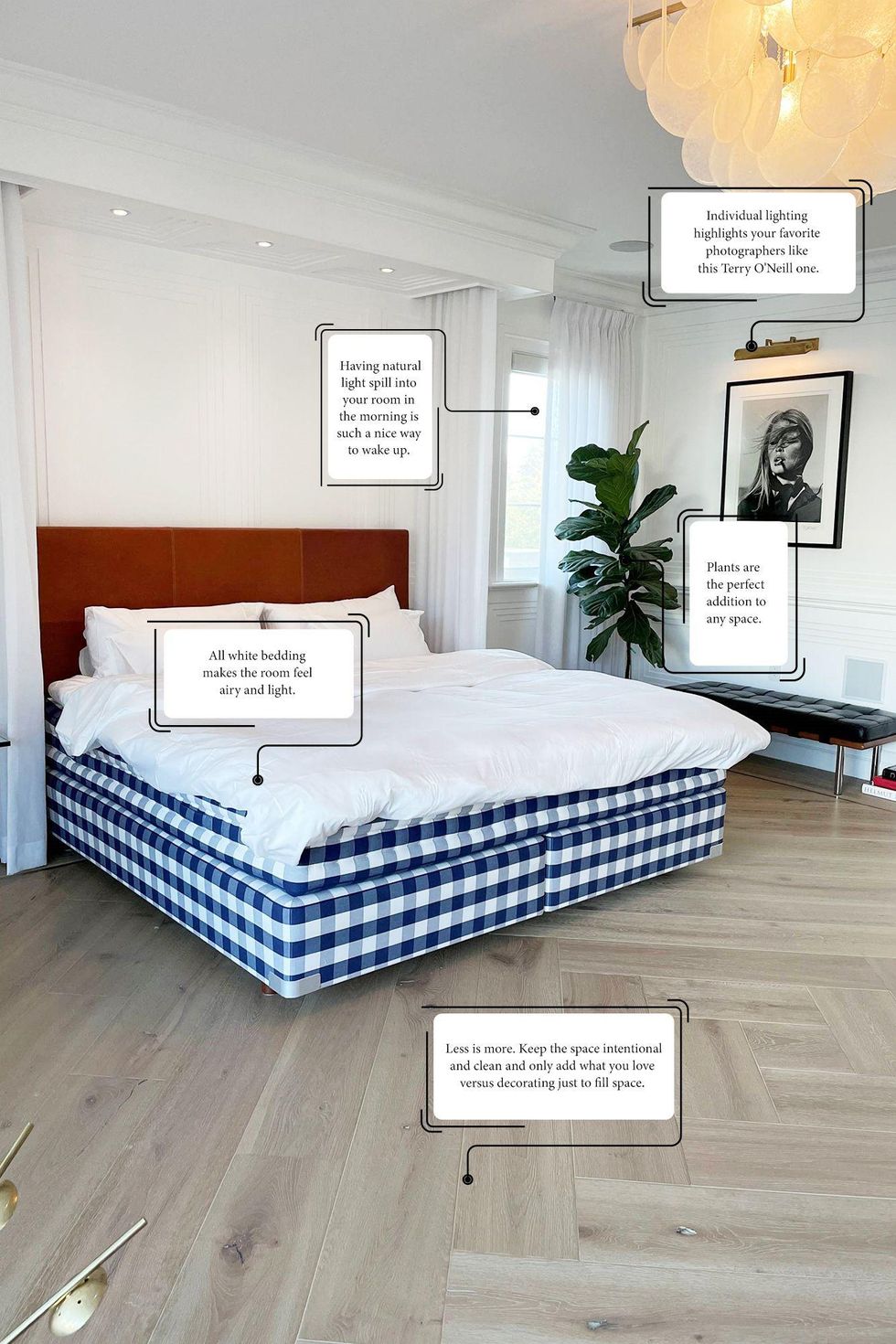 Photo: Courtesy of Anine Bing
The Story Behind Her Process: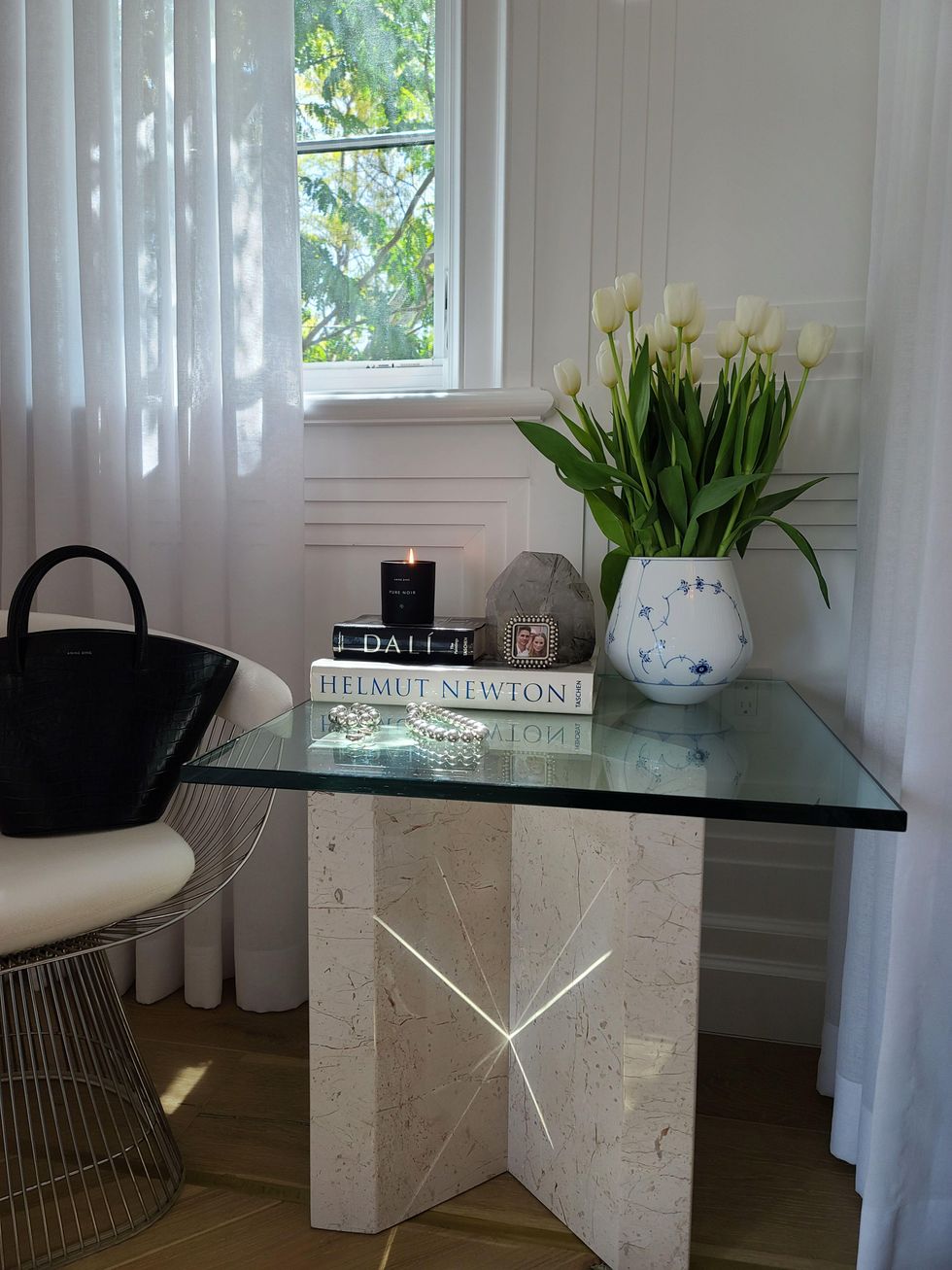 Photo: Courtesy of Anine Bing
"I enjoy sourcing things over time. Collecting vintage treasures is something that I've always loved. I take a look at what is essential to the room; once I have what I need, I add in pieces that mean something to me, as opposed to just decorating to fill space."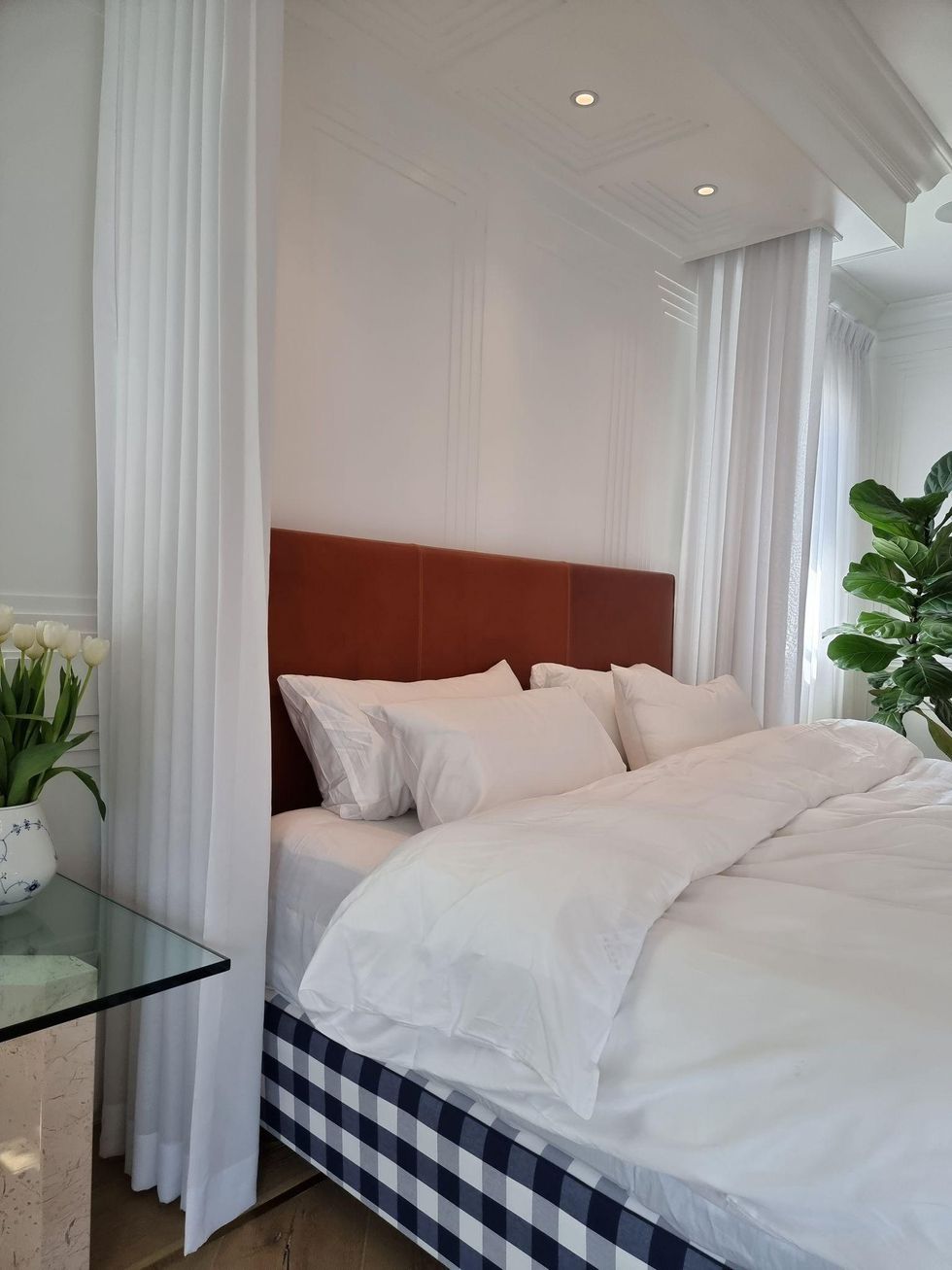 Photo: Courtesy of Anine Bing
"That is Hästens' signature bed, and it reminds me of growing up in Scandinavia. My parents also had a Hästens bed, so I've been a fan for many, many years. I truly love everything from the brand. Their sheets are so comfortable."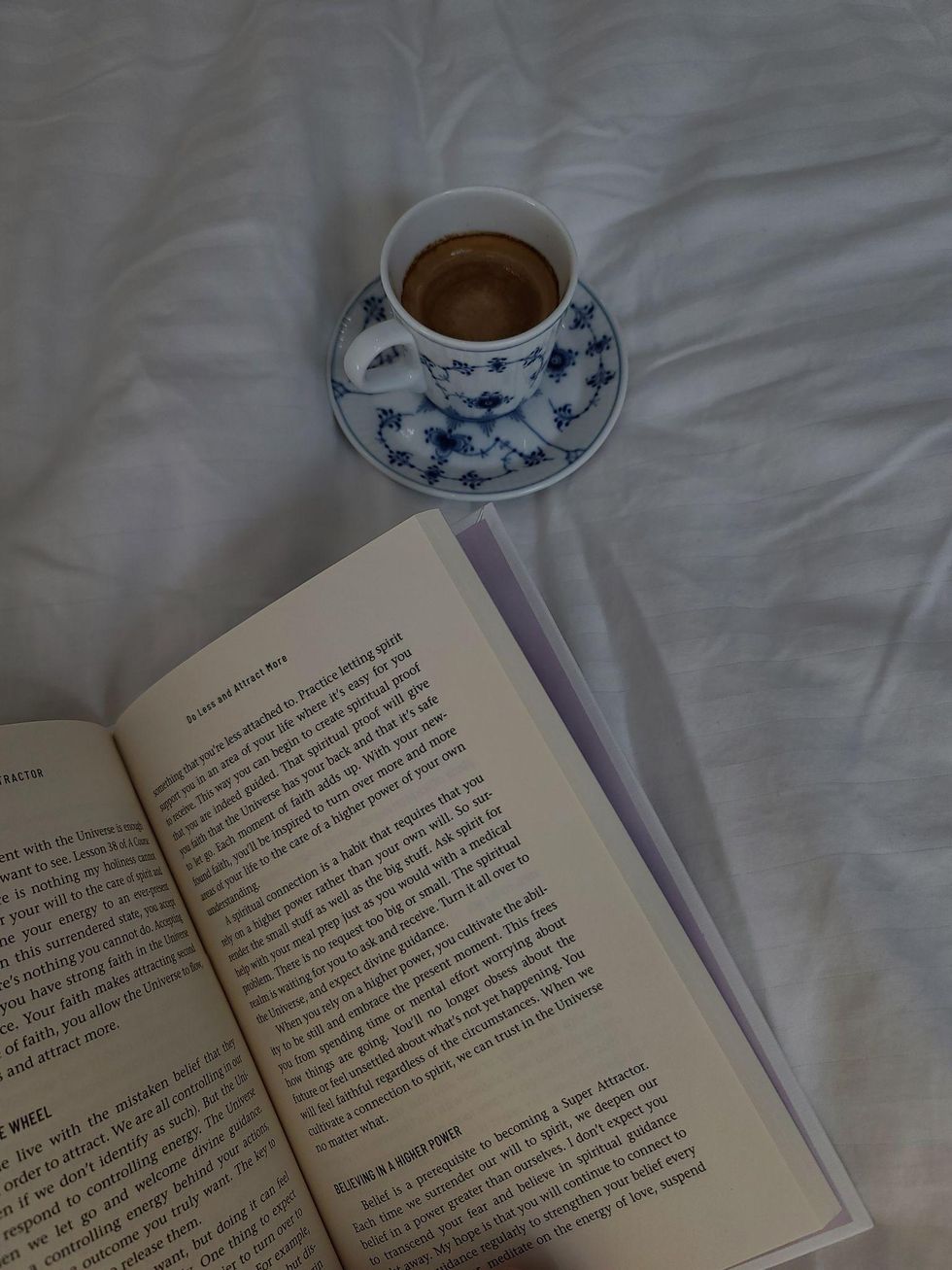 Photo: Courtesy of Anine Bing
"I've always been drawn to all-white bedding—it makes the room feel airy and light."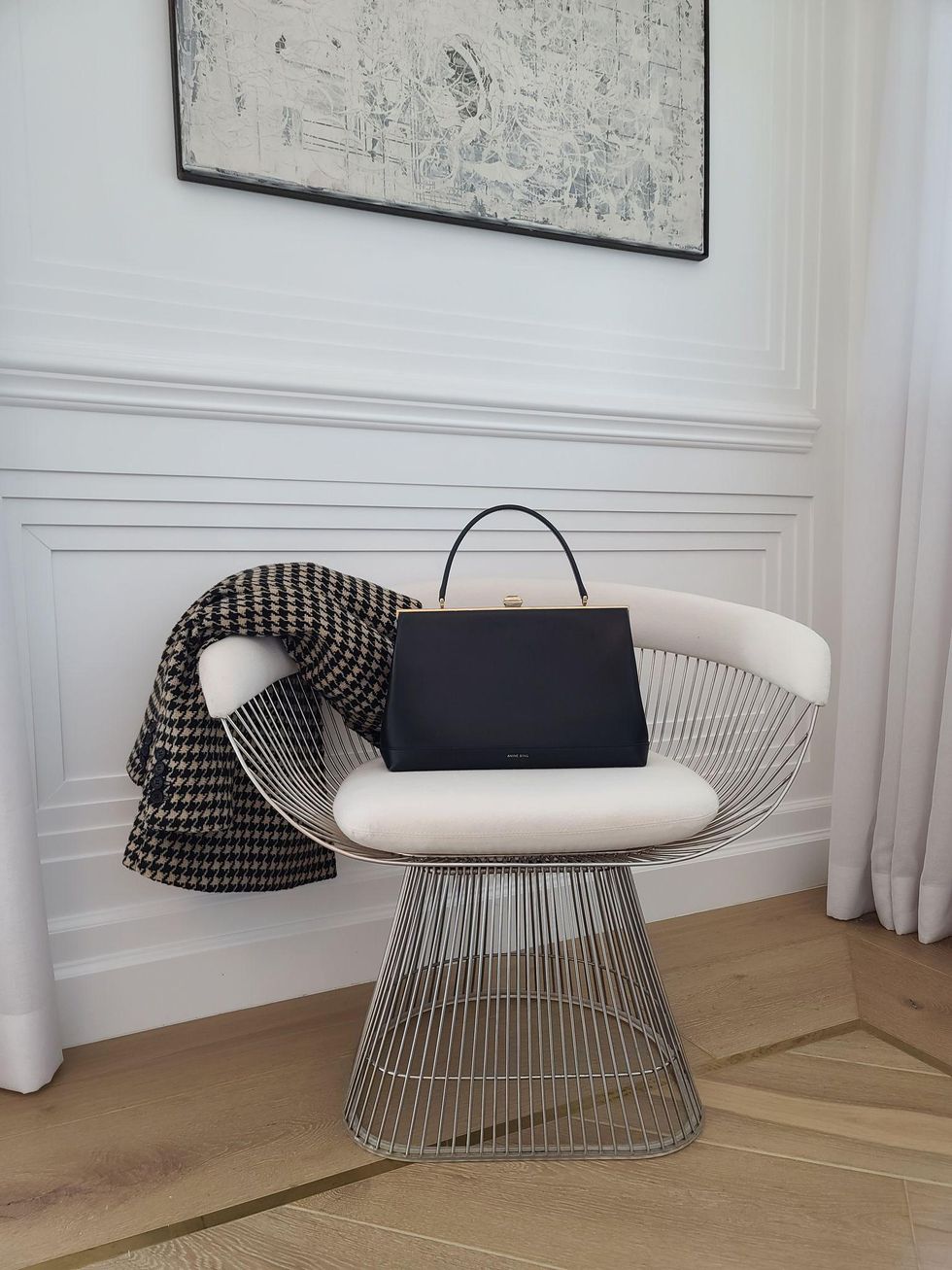 Photo: Courtesy of Anine Bing
"I like mixing and matching when it comes to home decor. I don't like when things are too perfect and matchy-matchy. A room becomes much more unique when you mix different colors and textures."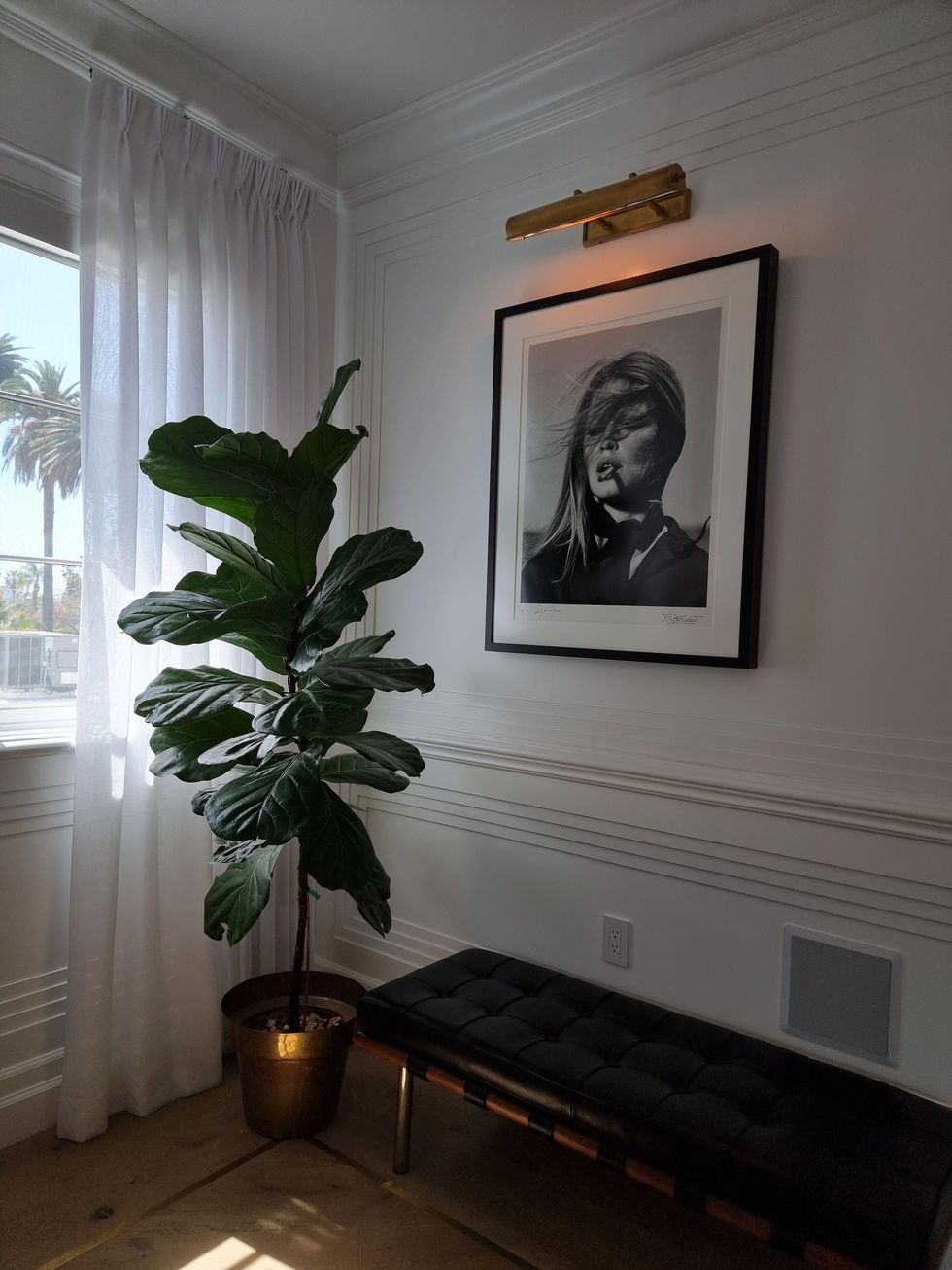 Photo: Courtesy of Anine Bing
On the lighting for the Bardot print:
"I love it because it highlights this amazing photography by one of my favorite photographers of all time, Terry O'Neill. This photo has such a special place in my heart and has played a big role in inspiring me as a designer."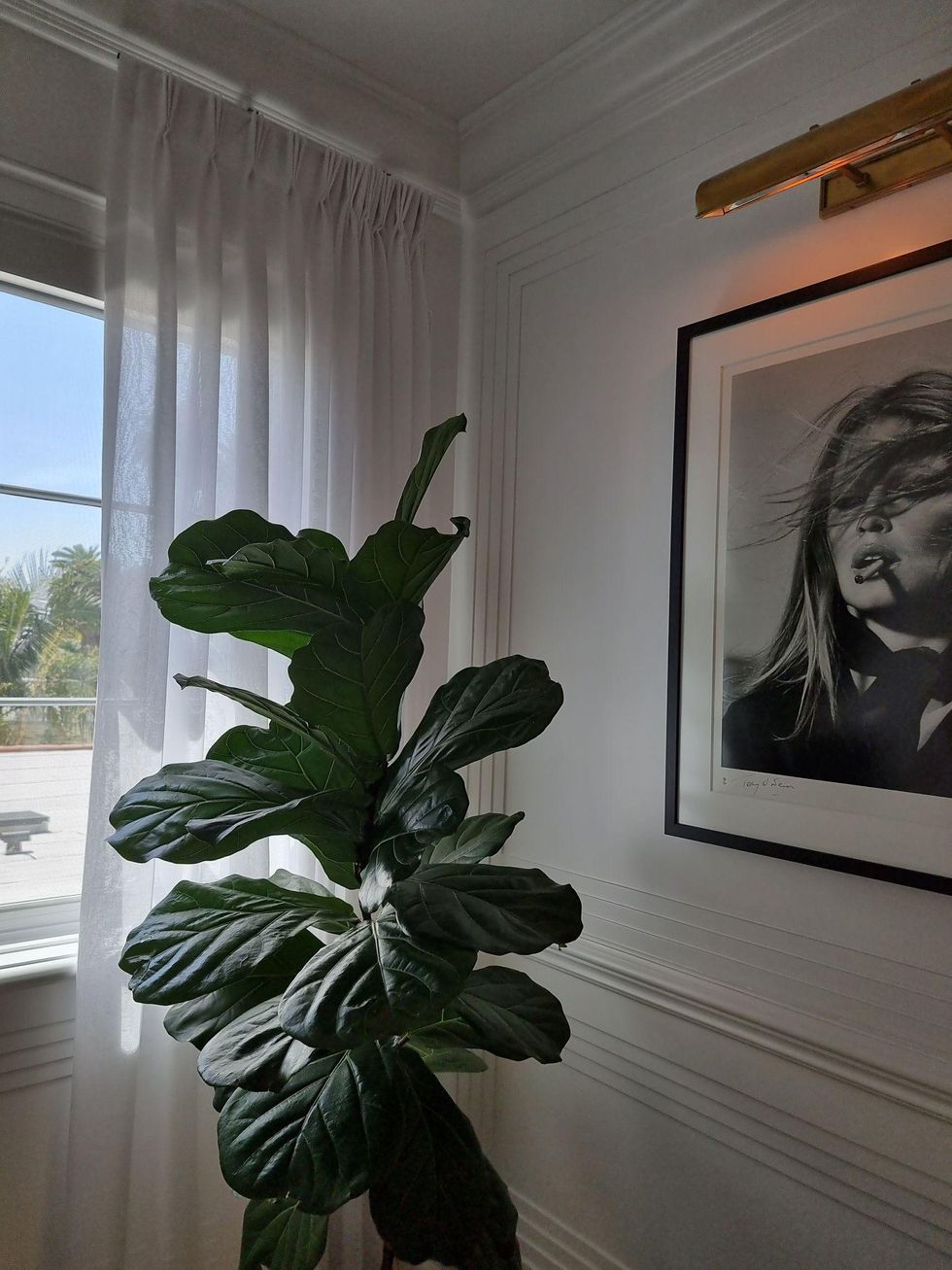 Photo: Courtesy of Anine Bing
"The plant is real—I would not do fake. Plants are a perfect addition to any space."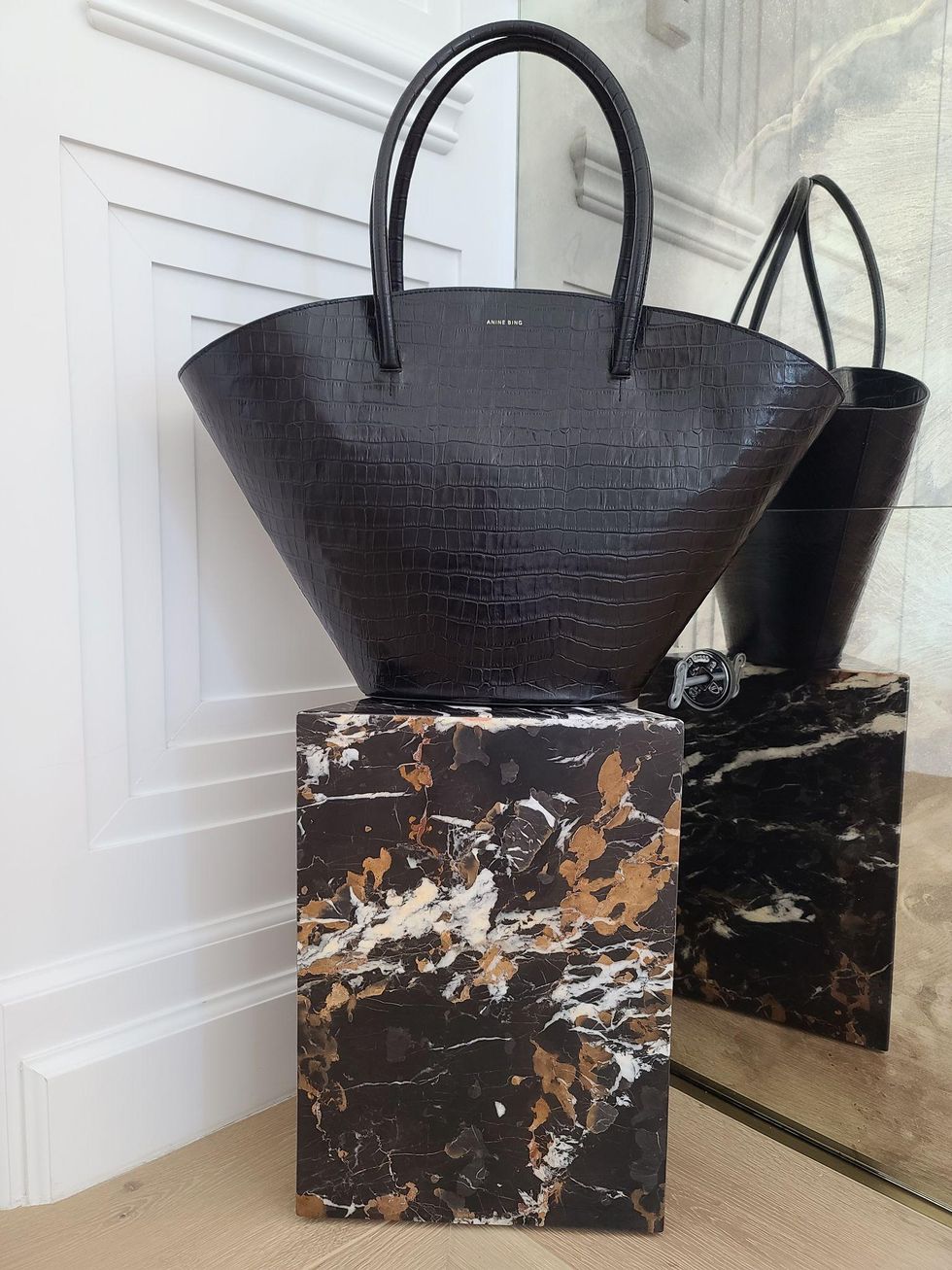 Photo: Courtesy of Anine Bing
"I love sticking to my Scandinavian roots when it comes to design. My goal was to keep my space minimalistic with little touches that feel personal and cozy. I'm a firm believer in less-is-more. I like to come home and feel like the space I live in is intentional and clean. The molding came with the house and it's such a nice touch to add a little texture to our home."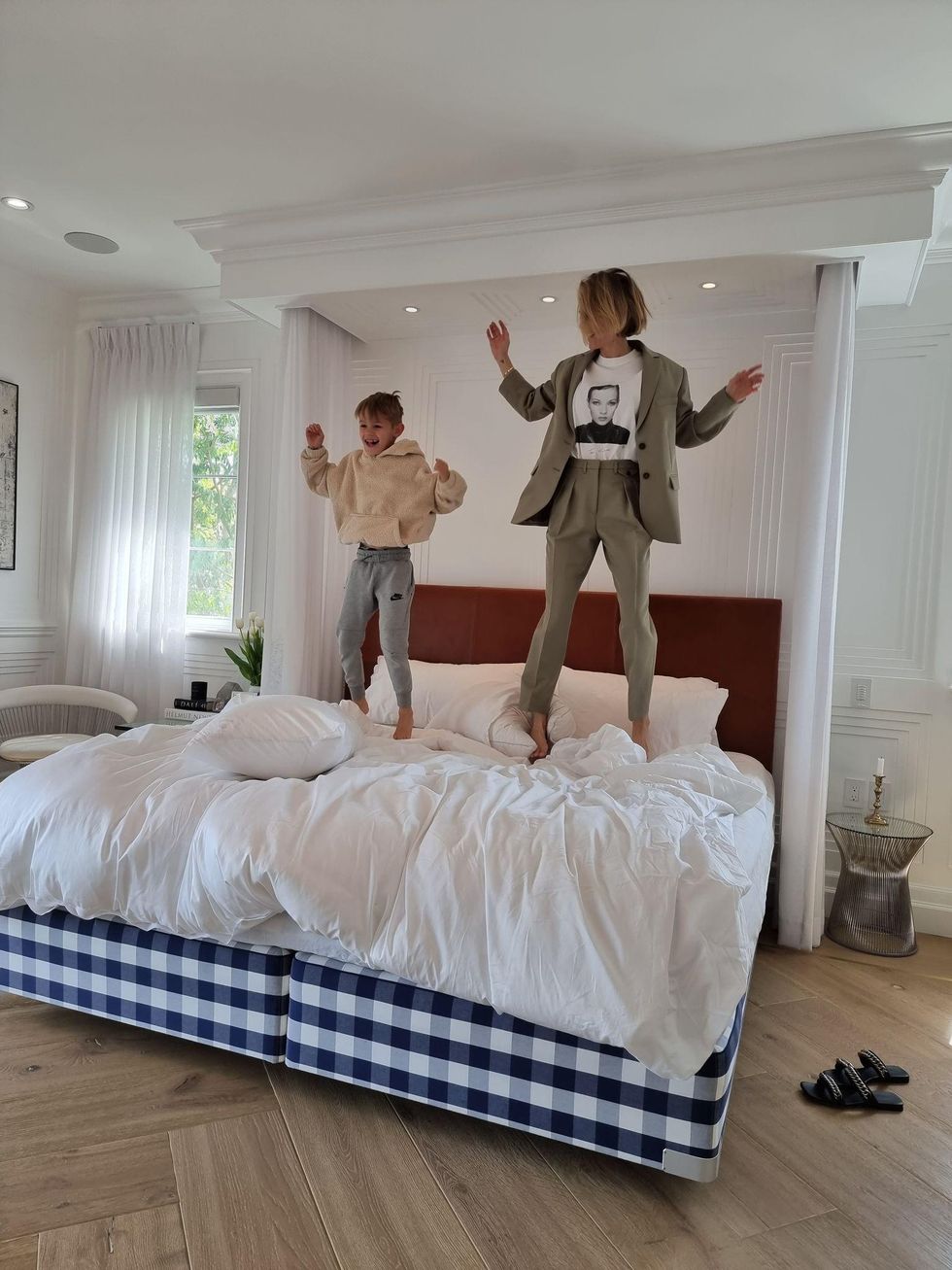 Photo: Courtesy of Anine Bing
"Natural light is so important to me. Being able to have the light spill into our room in the morning is such a nice way to wake up."
Anine Bing
Anine Bing
Taschen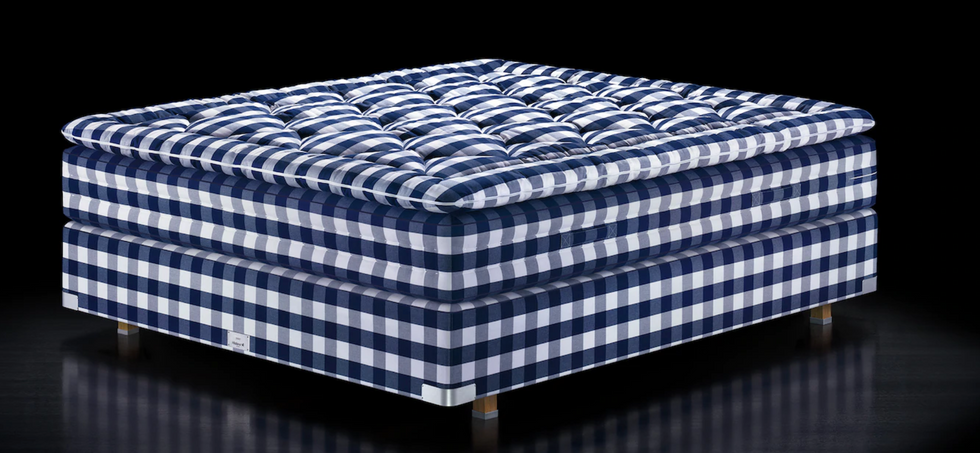 Hästens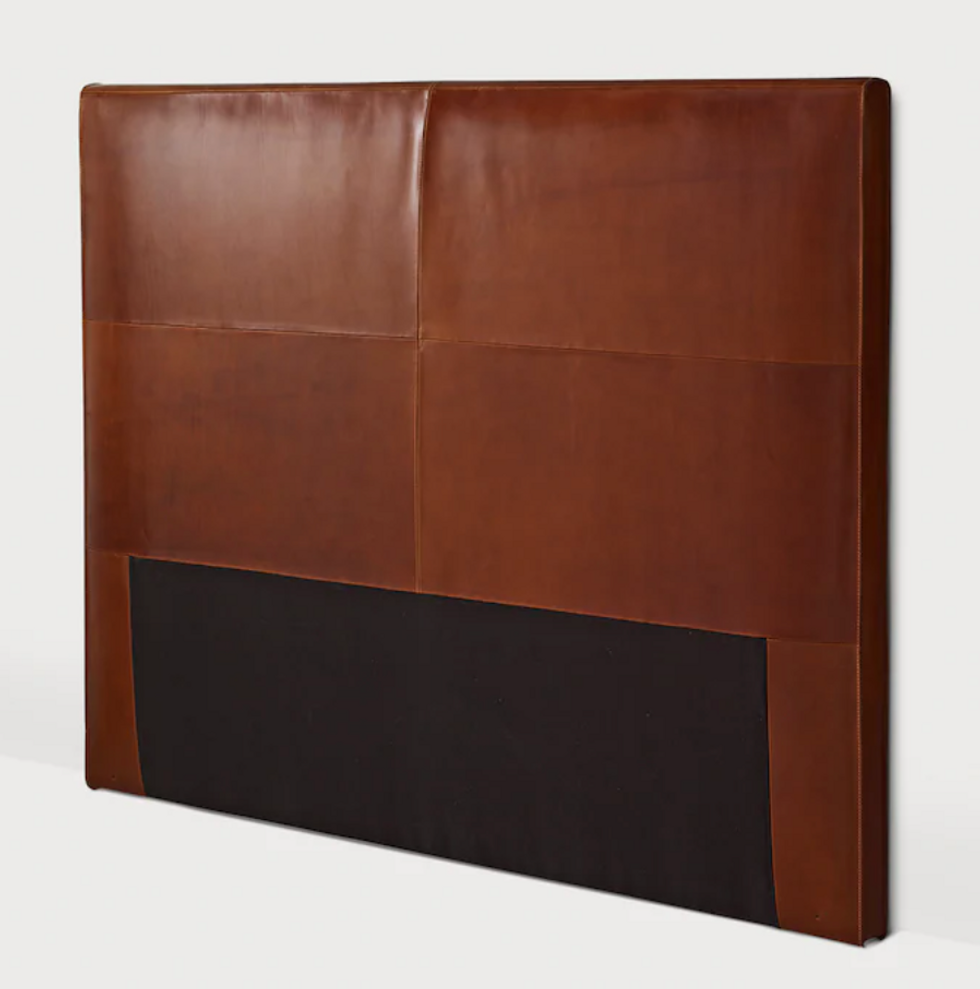 Hästens
Hästens