Future of Fashion
Black entrepreneurs give an update on how the year unfolded for them and their businesses.
Graphics:
Ashley Combs
There are no shortcuts to building a more inclusive and just fashion industry. The now famous saying of late Congressman and iconic activist John Lewis rings true for the style space as well, as it often feels like those working to open up the industry are making "good trouble" by holding brands and stakeholders accountable, as well as continuing to surface discussions about race, gender, class, sexuality, ability, and age that make many uncomfortable.
So the work presses on and it has been an interesting year for progress, indeed. The convergence of the pandemic and the murder of George Floyd elicited a global cry that made brands and the people behind them take notice. Black Lives Matter became a mainstream chant that wafted through households in countries all around the world, and the acknowledged inhumanity of it all coupled with an even more intense focus on our screens led to change. But how much change?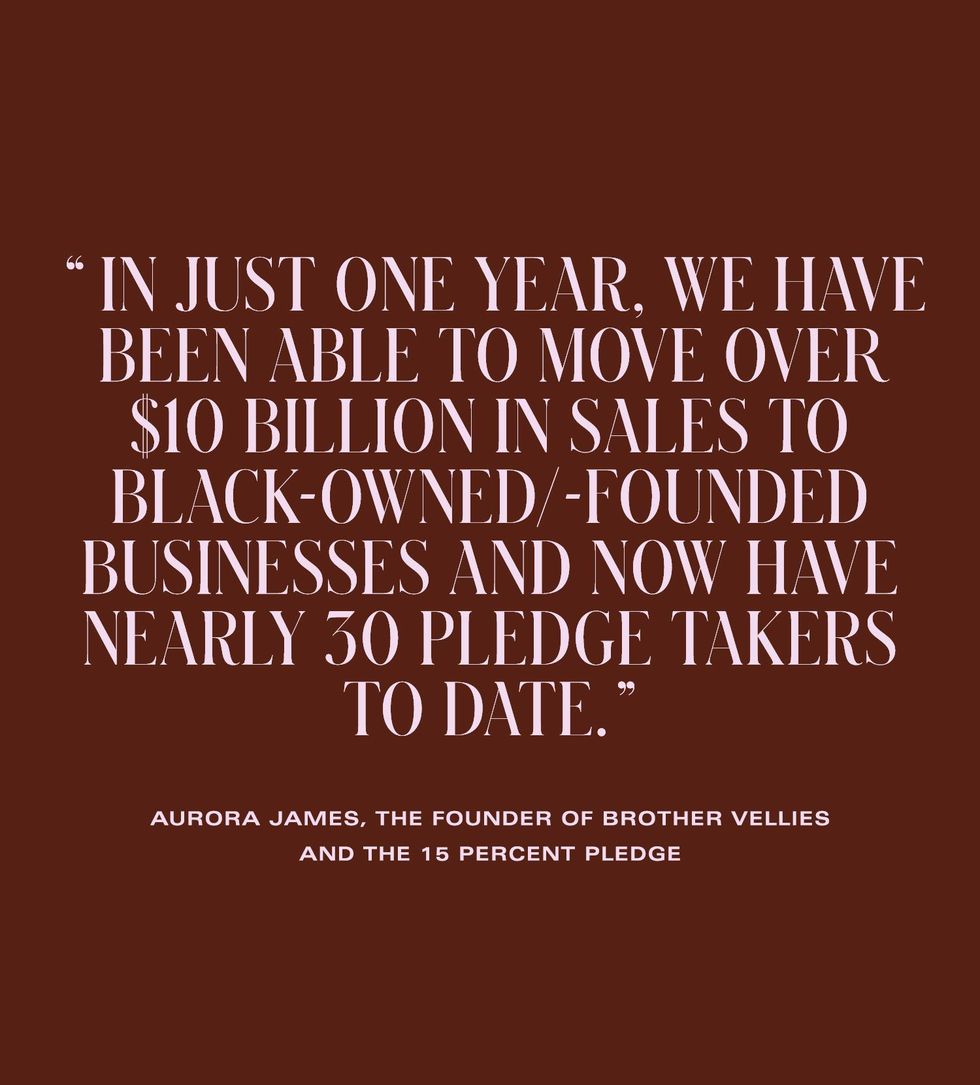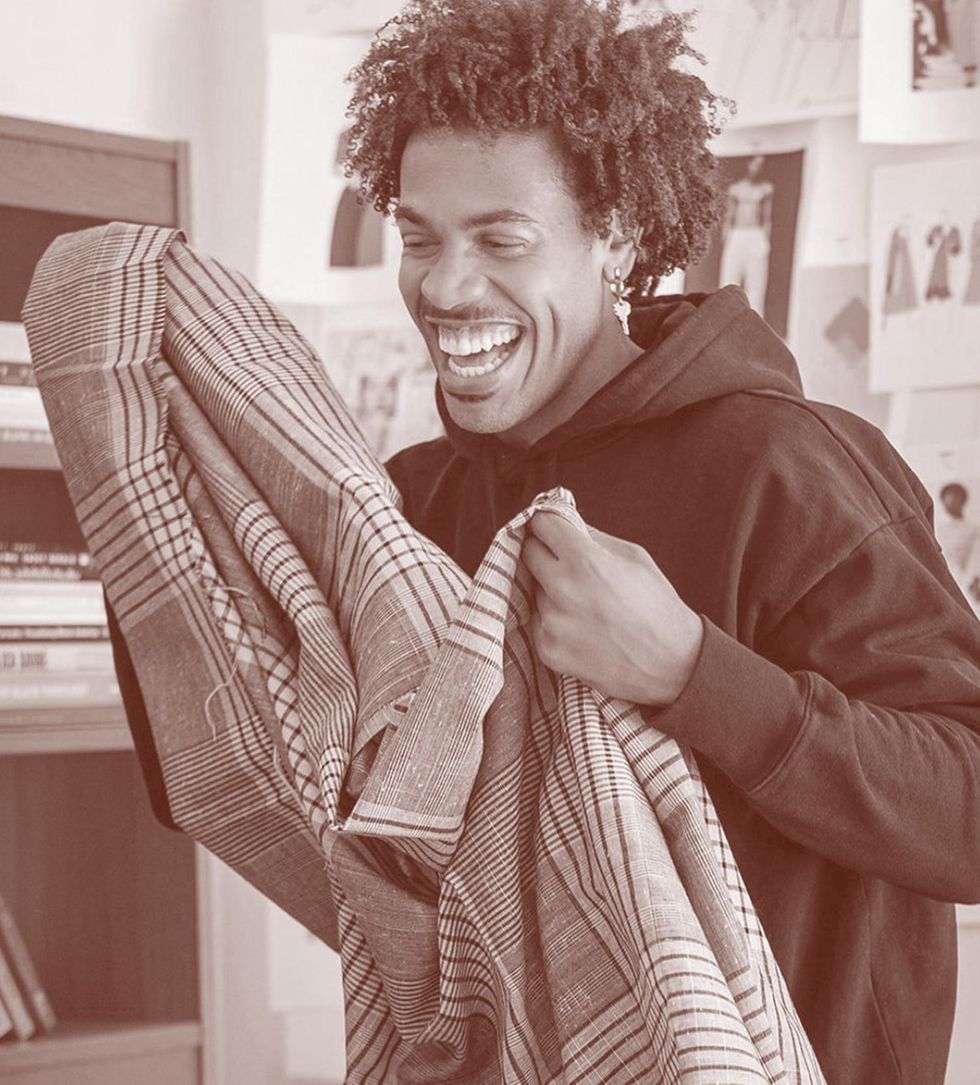 Photo: Courtesy of Instagram/@harlemsfashionrow
The Entrepreneurs Leading the Change
"It's been quite the year," says Aurora James, the founder of Brother Vellies and the 15 Percent Pledge. "All of this started as an Instagram post, and now it's a 501c3 organization with a full team," she says of the Pledge, which calls on major retailers to allocate 15 percent of their shelf space to Black-owned businesses. "In just one year, we have been able to move over $10 billion in sales to Black-owned/-founded businesses and now have nearly 30 pledge takers to date."
A similar momentum can be felt by Harlem's Fashion Row and ICON360 founder Brandice Daniel, who has major projects in the works with Banana Republic, American Girl, and StitchFix that will see all of the aforementioned brands connected with Black designers for forthcoming campaigns. She's also gearing up for HFR's 14th annual fashion show and style awards that will help to kick off New York Fashion Week. Daniel's mission to help Black designers gain more visibility and access to creative projects has been a marathon, and she's definitely seen the speed and urgency shift over the last year in a way she hasn't seen in the last 14. "I feel like last year, the thing that happened that was really interesting was that these companies started to finally have a real conversation around race," says Daniel. "Up until that point, there was no real conversation happening around race in fashion, so last year's conversations produced so many opportunities. A lot of the projects that we are releasing this fall started last year, and I love that now we've got four collaborations coming up that are going to benefit over 30 designers. And that is not what our last 14 years have been like." Daniel admits that she was among the people questioning whether or not this surge in interest in Black businesses would last. And now she is one of the most hopeful in the industry.
That hope also resonates with Sandrine Charles, who owns her own consulting firm, Sandrine Charles Consulting, and is the co-founder of the Black in Fashion Council that has organized a powerful group of creatives, executives, and industry stakeholders to build a more inclusive foundation for fashion at large. "The last year has been interesting in terms of how we're navigating this new way of approaching fashion in general," Charles tells Coveteur. "Everyone had time to really sit with what was going on in the real world, and it trickled down into how we interact with each other on a professional level. We've noticed the same type of holes, and the work the Black in Fashion Council is doing is so multilayered when it comes to the ways we're attempting to tackle these issues head on. We're not only addressing them, but creating strategies behind sustainable change that will shift into the universal standard of how we will work alongside each other moving forward."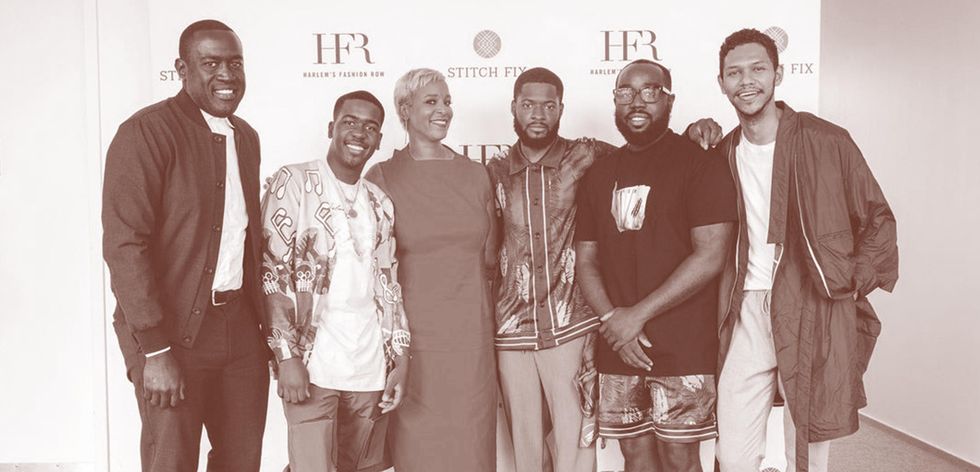 Photo: Getty
"We are more than a mood board and bigger than a creative concept. My work really needs financial support, resources, access, and most importantly, grace. Giving brands bigger platforms through which we can be seen and heard is the biggest gift we can receive."
The Impact on Designers and Stylists
The constant ebb and flow of the last year has been akin to whiplash for designers and stylists in the industry, who are the builders and creators of some of the ways we choose to clothe ourselves without getting specific credit for their contributions. The push to support Black businesses brought in more attention and profits than ever, but that momentum wasn't always sustained across the board.
"As a Black business owner in 2020, business was booming," says Briana Danyele, who runs her own eponymous line. "My visibility was increasing as people were actively seeking out ways to include Black-owned businesses, and admittedly, many seemed anxious to provide that support. This year, business, engagement, and visibility have all slowed down dramatically. The 'Buy Black' movement and the lifestyle choice of money mindfulness has definitely begun to feel more like a fading trend."
For eponymous label owner Nichole Lynel, her business model was flipped practically overnight, as her customers shifted from nights spent out on the town to evenings lounging at home. "I wanted to find ways to still make them feel beautiful in this 'new' way of living," Lynel tells Coveteur. "I've experienced the highest of highs and lowest of lows in just a year. The pandemic depression was real. When I don't move, neither does my business." Lynel had to continue to create and innovate, as well as continuing to take care of her mind and body so that she could continue doing the work that was required of her business daily. "I am proud to say I kept my entire staff and added to the team throughout this past year," says Lynel. And although the challenges were very real, this has been her highest-grossing year yet. "I have learned from experience that challenges breed innovation and creativity. Living in Los Angeles and facing so many restrictions and production delays this past year has pushed me to dive deep with creative storytelling."
For stylist Scot Louie, who works with Kehlani, Ryan Destiny, and Ashley Blaine, this has been a year and a half of discovery. "Fittings went virtual, and I was doing showroom appointments online," he tells Coveteur. "I had clients producing music videos in their garages. It tested not only our innovation, but our resilience. We've gone from living in COVID to living with COVID."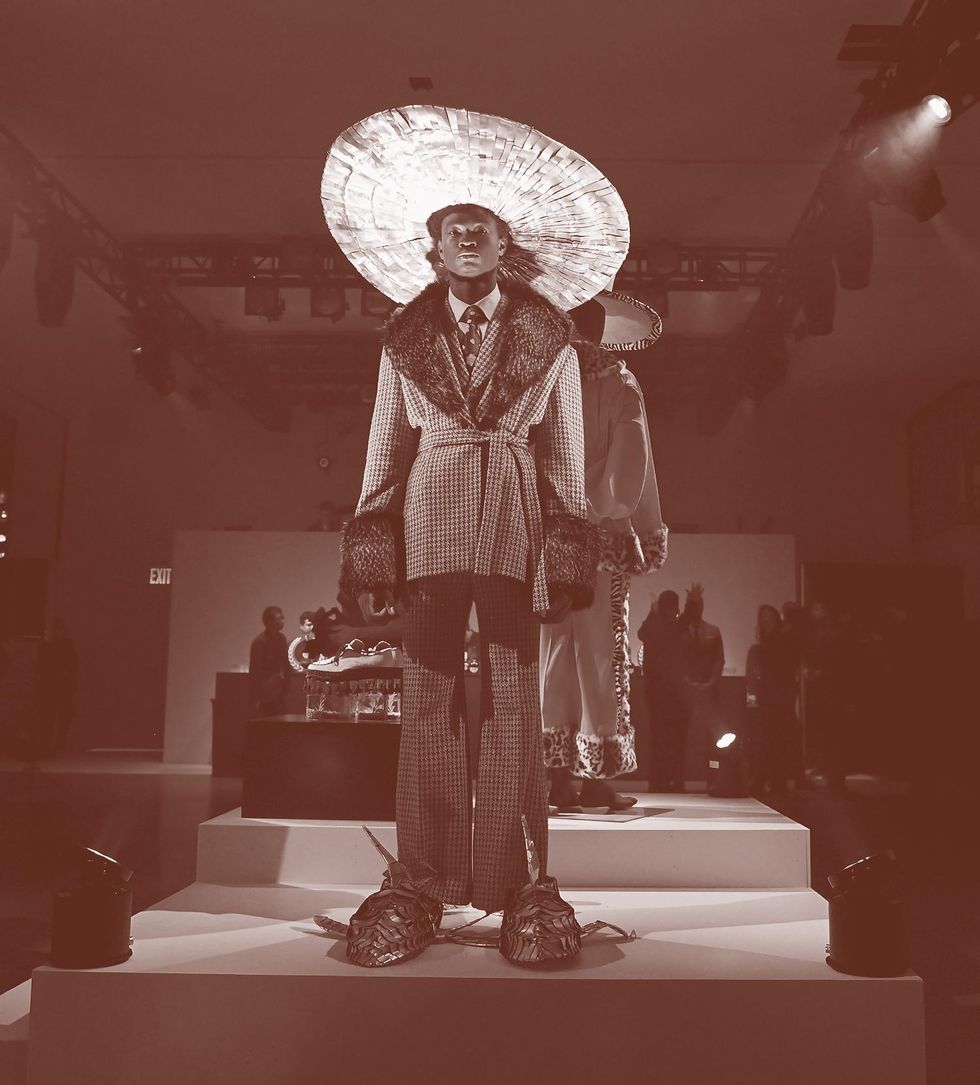 Photo: Getty
How the Industry Can Dig Deeper
"I think the bigger brands are trying to do the best they can, but I believe we should look at where the industry stands three to five years from now," says Sharifa Murdock, who is the Chief of People and Culture at Kith, the co-owner of Liberty Fairs, and CEO of ENVSN. "Having the conversation about how things have changed is too fresh in this moment. People of course are being very reactionary and many are trying to take action today. A brand's responsibility is to take the temperature of what's happening in the world and shift accordingly, but it will take several years to see if they're actually committed to these efforts." Murdock loves to see all the ways inclusivity has progressed even just over the last year, but her hope is that this momentum sustains for at least the next two decades. "I want my kids to enter the world and understand that they can get a job anywhere and that they will be treated equally."
Murdock also wants to see more investments made in the communities where Black people and people of color reside: essentially, where the trendsetting is really happening. That's one of the reasons she went to Kith, as the brand's founder, Ronnie Fieg, is supporting her vision to acknowledge and support the origin spaces of the industry's true tastemakers. "The things that I'm doing at Kith today are going to help our future and our future leaders," she says. "We are a culture-centric brand with stores in these iconic, culture-setting neighborhoods, so we want to make sure we take care of those neighborhoods. And that's what I'm here for."
Daniel thinks of platforms like Harlem's Fashion Row, the 15 Percent Pledge, and Black in Fashion Council as bridges, and she wants more brands, companies, and luxury fashion houses to tap into their innovation and utility. "Wherever you are, we'll come and meet you there," she says to those who are looking to do the real equity work. "It doesn't matter if you've never done the work before, let us come meet you there and walk you over this bridge. In the face of having no resources, no connections, and no investors, the designers we support pull together the most incredible collections, so it's simply about getting them visibility." Right now she is working on building something that will last in perpetuity for Black designers: creating the longevity that is needed to help them make a career out of their talent.
James is building a database where consumers and businesses can discover products and services from Black-owned and Black-founded companies. "This resource will be invaluable for the listed businesses, their prospective retailers and stockists, and future shoppers that become their patrons," she says. "It's not just saying 'we need to do better.' Companies need to create actionable plans and be held accountable for them. We are in constant conversations with prospective pledge takers who are serious about change and supporting Black businesses." James hopes to see the Pledge expand to other industries in the future, and the platform is also working on ways to support Black founders and entrepreneurs directly, so they can scale their businesses in a meaningful way.
More corporate offices and boardrooms filled with decision makers that reflect the communities that are starting the trends is what Lynel would like to see change in the coming months and years. "Large brands use Black culture, our style, flavor, vernacular, and the list goes on as references all the time," she says. "We are more than a mood board and bigger than a creative concept. My work really needs financial support, resources, access, and most importantly, grace. Giving brands bigger platforms through which we can be seen and heard is the biggest gift we can receive." Louie echoes that point, as he'd love to see the industry make more space for untapped talent and support young creatives like Lynel and Danyele. "There's a ton of young, talented creatives getting overlooked," he says. "The industry has been becoming more inclusive with highlighting more ethnicities and body sizes, however, we need to turn our eye on the creatives. Are we using the same creatives at all times? Are we hoarding resources and opportunities? Are we making space for more talented young stylists, makeup artists, and hairstylists?"
Undoubtedly, the industry has more work to do, and it's a common refrain we utter year after year in an effort to continue to push fashion to look more like the inclusive and colorful world of its fan base. Progress is slow, but at least it's steady. So as Murdock asserted, let's re-examine these advancements in three years and see how many became permanent, shall we?
Top photo: Getty

Want more stories like this?
Aurora James on the 15 Percent Pledge and Why It's More Important Than Ever
7 Black-Owned Brand Founders on How the Beauty Industry Needs to Change
5 Black Fashion Designers on What the Shift in the Industry Means to Them