Aurora James on the 15 Percent Pledge and Why It's More Important Than Ever
It's all about taking steps toward financial equality.
Fashion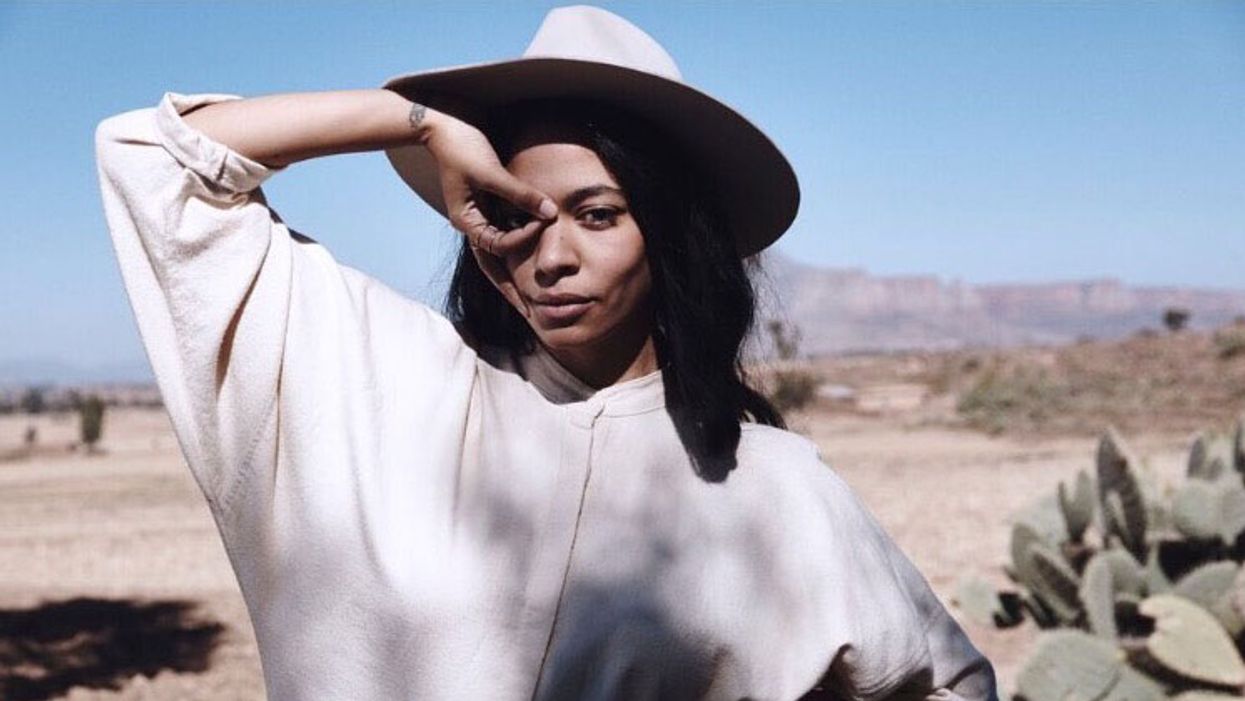 Aurora James
, founder of fashion-favorite shoe brand
Brother Vellies
, has asked large brands to commit to buying 15 percent of their products from black-owned businesses in a post on Instagram Friday, May 29th. As companies struggle to put forth solid steps of action, James has given them a concrete goal they can hopefully achieve.
This pledge is especially timely, as the pandemic has affected businesses across the country disproportionately. According to a study from the National Bureau of Economic Research published in the
Washington Post
, "The Covid-19 economic shutdown has hurt African American businesses the most among racial and ethnic groups in the US, with a 41 percent decline of black owners from February to April." 
---
James specifically targeted sizable corporations like Whole Foods, Target, Medmen, Sephora, Barnes and Noble, Walmart, Net-A-Porter, Saks and Home Depot to commit to this tangible demand amidst an atmosphere of vague promises. "I believe this Pledge is ONE way major retailers can work on beginning to take steps towards financial equality," says James.

"We represent 15 percent of the population and we need to represent 15 percent of your shelf space," said James on Instagram. However, the impetus is still on the companies to do their own research and find Black-owned companies that comply with their requirements to implement sustainable, long-term partnerships. This change is about longevity. "If they value our money, then value us as well and show us that we are represented," says James.

Not only has she given these companies a goal, but she has followed up with a 3-step plan of how to achieve said goal. "First they need to take stock of where they are and complete an audit of their business," she says. "Then they need to accept where they are at, own it and figure out how they got there. Last, they need to commit—commit to achieving a minimum of 15 percent. Set a deadline to achieve this and put a system in play where they can be held accountable."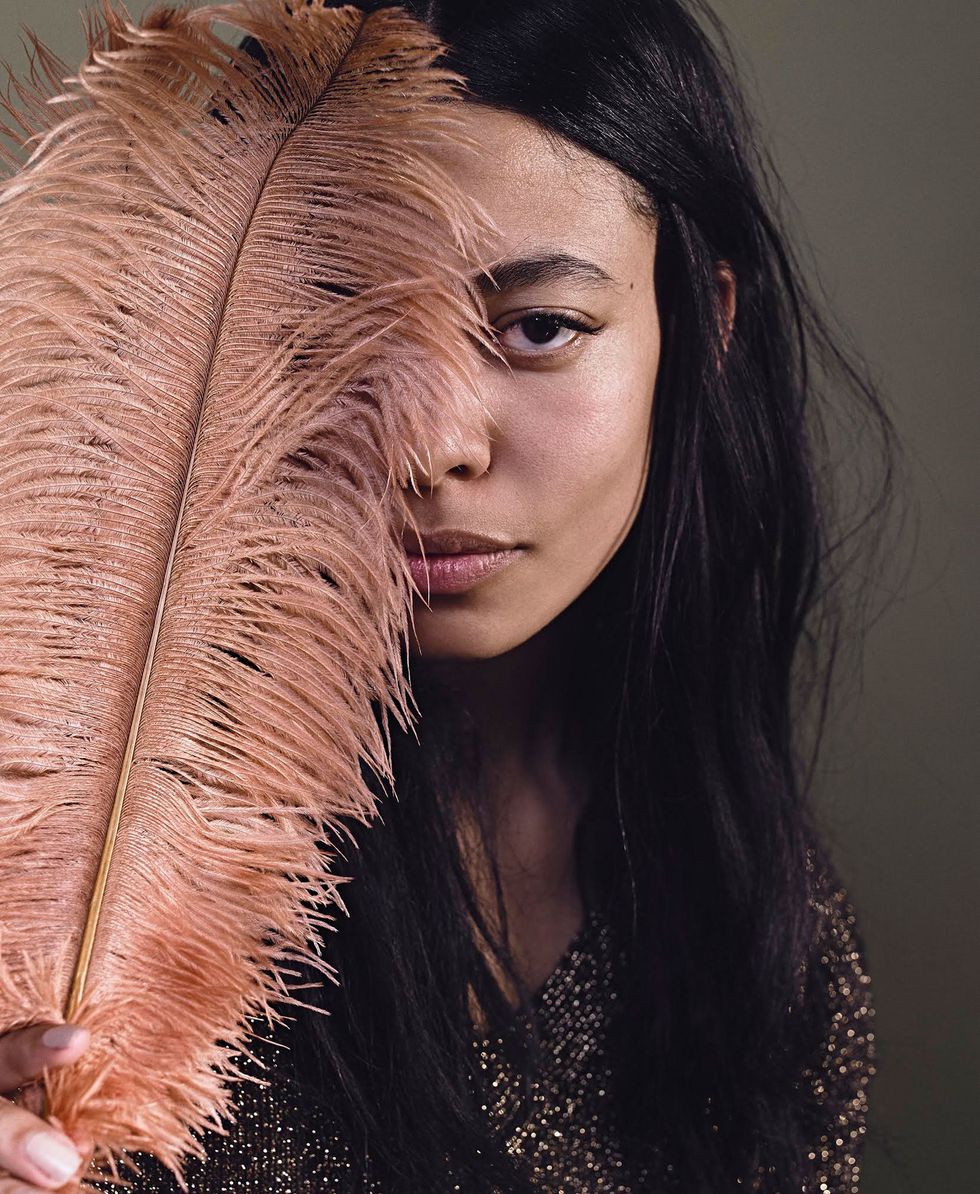 Photo: Jason Eric Hardwick
The surface-level representation James is asking for brings with it underlying economic change. One of the posts on the
15 Percent Pledge Instagram page
reveals only "1 percent of black businesses receive a bank loan in their first year." A buy from a company like Whole Foods or Target would act as a seal of approval triggering better opportunities for loans from a bank to stimulate growth. "Small businesses can turn into bigger ones... Real investment will start happening in black businesses which will subsequently be paid forward into our black communities."
Today's economy is ruled by these corporations that represent so much of our nation's buying power. "If Target, Sephora, Whole Foods, and ShopBop take the Pledge, just those four businesses can put $14.5 billion back into the black community," explains James. She also hopes that if the big businesses commit, they will serve as a "compass" for smaller companies to follow suit.
In a case of situational irony, smaller brands such as Rent the Runway and Heyday Skincare and influencers such as Danielle Bernstein of
WeWoreWhat
(each has a significant following) have been the ones to respond to her pledge, not the big companies the pledge specifically targeted. "Silence is deafening. We have heard from one," James explains of the larger companies' response, "which is very, 
very
telling." Will these smaller companies be the ones to push the larger ones to join instead?
Consumers are watching businesses with a keen eye at the moment to see how they will react. Individuals are reevaluating how they spend their own money. Confirmation that a brand is making significant strides to diversify their suppliers can only attract more spending.
James specifically called on big corporations, as they have a greater power to ignite change, but the 15 percent, a statistic she calls "a minimum of compliance," is something that can spark reflection among everyone. Are 15 percent of your companies' employees black? What about your friends? Are 15 percent of the companies you purchase from black-owned? Are the companies committed to this 15 percent pledge? It is easier now than ever to stay informed with resources like
The Black Wallet
and
Official Black Wall Street
that can help you find black-owned companies in your area in order to shift your spending habits.
In terms of the actual pledge, James believes that the best way to help them is by visiting their
website
and signing the petition. Follow, like, and share their posts on
Instagram
. You can also text "PLEDGE" to (917) 540-8148 to "walk in this journey with us."
Photos: Jason Eric HardwickWant more stories like this?
28 Racial Justice Organizations to Support
Put Your Money Behind These Black-Owned Fashion Brands
31 Black Beauty and Wellness Influencers to Know—and Follow Now