Yes, a Beauty Pie Membership Is More Than Worth It
Our editors picked the nine skin-care products you should add to your cart ASAP. In collaboration with Beauty Pie.
Skin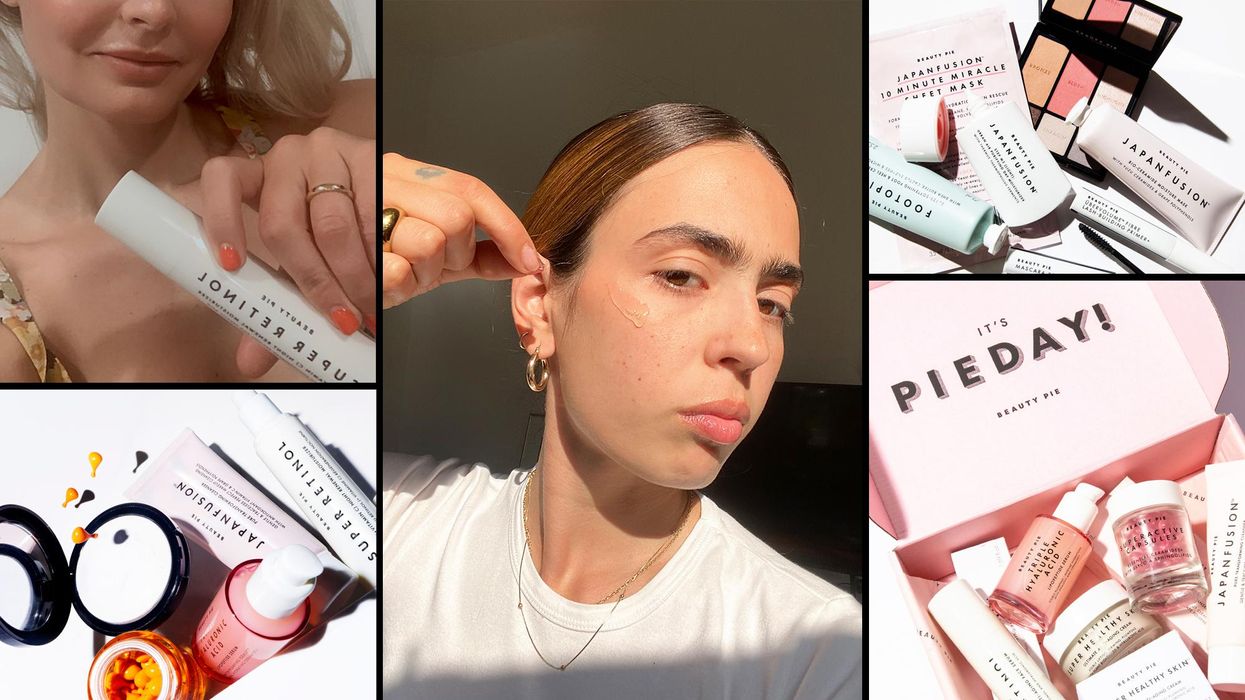 If you're not caught up on the industry game changer that is Beauty Pie, let us get you up to speed. The beauty buyers' club—which is the brainchild of Marcia Kilgore, who also founded Soap & Glory and Bliss Spa—is based on the simple idea that luxury beauty products don't have to cost a fortune. Most beauty brands mark up the prices of their products to cover the costs of advertising, marketing campaigns, and over-the-top packaging. Kilgore realized that by sourcing ingredients from the same labs that other luxury brands use, getting rid of those unnecessary frills, and cutting out the middleman, she could offer customers high-quality skin care, makeup, hair care, and more at a fraction of the cost. When you join the club, you either select an annual membership of $99, or you can opt for a monthly fee instead that starts at $10. Once you're all signed up, you'll get access to all the member prices—which are far less expensive than the retail prices you're used to seeing. With a Beauty Pie membership, a Japanese face cleanser that's typically priced at $35 is only $8 and a Swiss sleep oil that typically retails for $85 can be yours for just $23.
High-end skin care is often packed with effective (and pricey) ingredients like hyaluronic acid, peptides, and ceramides, but with membership in this buyers club, you'll be able to get scientifically advanced products without going overboard on your budget. Keep reading for our editors' picks on the best Beauty Pie skin-care finds that'll get the job done.
Jessica Teves, Head of Content
I swear by retinol year-round, but that isn't always the best thing when the summer rolls around and I'm doing more activities outside in the sweltering sun. That said, this ultra-gentle retinol serum is absolutely perfect for the warmer months when I need to revive and replenish—I put this on at night before going to bed, and I'm convinced I wake up looking brighter and more hydrated.
Beauty Pie
If there was ever a night moisturizer to change my life, this might be it. Packed with all the anti-aging ingredients I could possibly need, this formula is a force for your skin, containing everything from retinol to shea butter to vitamins E + C—I can see why it's constantly sold out!
Beauty Pie
The skin around our eyes is so delicate, so I turn to this luscious eye cream full of hyaluronic acid, slow-releasing retinol microcapsules, and bioflavonoids to brighten and hydrate. I love how this cream has absolutely no scent so it doesn't make my eyes water, and it's also light enough to wear during the day under makeup if you need an added boost of protection and hydration.
Beauty Pie
Halle Lagatta, Creative Producer
This summer I'm focusing on getting my glow on. (Interpret this as you'd like. *wink*) With that in mind, I'm taking extra care of my skin to ensure optimal hydration. These capsules are like a one-stop shop for my glow needs— just one delivers concentrated essential ceramides that I so desperately need in order to get back what I've lost with aging, pollution, and sun exposure. Pro tip: Extend the glow by applying to your neck, décolleté, and the back of your hands.
Beauty Pie
OK, I'm sure you saw videos circulating on social media a few months ago showcasing people shedding dead skin like reptiles after wearing peel socks. Those totally terrified me and really deterred me from trying them! But after spending my entire adult life struggling with unsightly calluses, I caved. This Glycolic Soft Feet Peel Sock gently exfoliated my dead skin while conditioning my feet. My skin didn't peel off all at once like a snake; instead, it shed slowly over time and was completely painless. Time to step out in those gorgeous open-toe vintage Manolos I've been hiding.
Beauty Pie
When it comes to my skin, the seasonal changes suck the moisture out of it, leaving me feeling dry—like Sahara Desert dry. Most moisturizers have short-term benefits, but this rich cream actually keeps the flakiness, itching, and occasional cracked skin at bay. Plus, the gorgeous hibiscus scent alone is worth putting it all over my body!
Beauty Pie
Ama Kwarteng, Beauty Editor
This cleanser is light, but don't be mistaken—it puts in work to gently remove oil, grime, and makeup without stripping your skin dry. As you cleanse, this antioxidant-rich formula transforms from a gel to an oil to a milk to emulsify and break down everything on your face (yes—even waterproof mascara), leaving your skin clean, glowy, and hydrated.
Beauty Pie
This serum has been a godsend for my post-inflammatory hyperpigmentation—I use it about once a week, and thanks to the combination of black willowbark extract, banana and mango fruit acids, and kiwiberry stem cells swirling around in the formula, these drops help smooth out my skin's texture, make my pores look smaller, and fade my dark spots.
Beauty Pie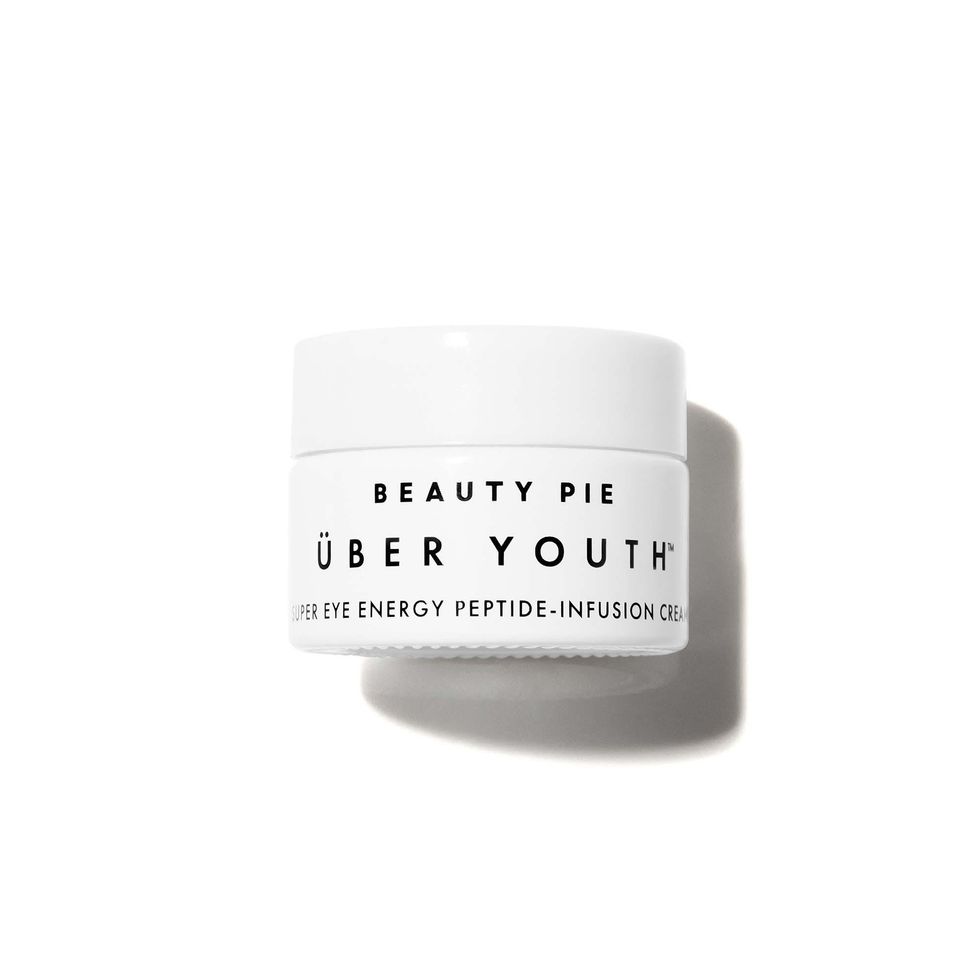 I'll be honest—I used to think there wasn't an eye cream out there that could make me look like I got eight hours of sleep, but this formula is giving my under-eye concealer a run for its money. The cream uses peptides, shea butter, and caffeine to combat wrinkles, target dry skin, and de-puff bags. Expect brighter, firmer, and more hydrated under-eyes ASAP.
Beauty Pie