5 Spring Bang Styles to Show Your Stylist
Bangs you won't regret snipping.
Hair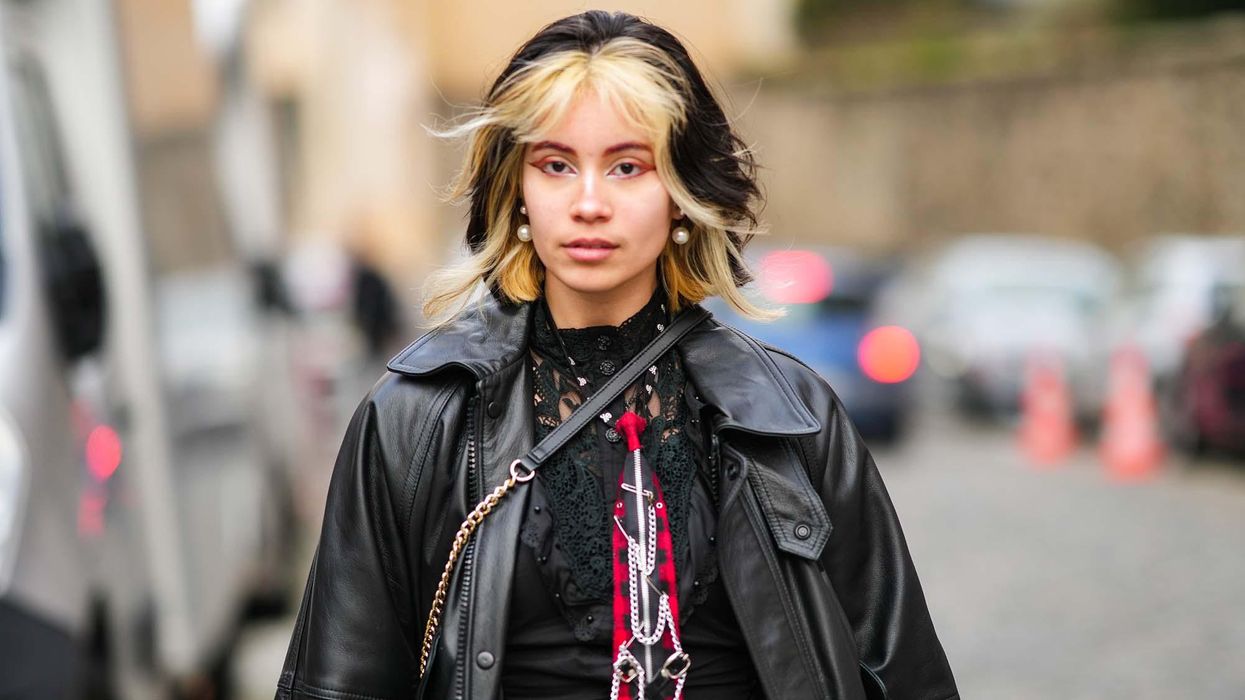 There are some hair choices that hold more weight than others. Adding lowlights or incorporating soft layers are relatively low risk. The same can be said for trying micro-braids and letting your roots grow out. Yes, they make a difference in your overall look, but more often than not, these styles work on just about everyone. Things get dicier as the shears move closer to your hairline—particularly when considering bangs. I ponder getting bangs quarterly, and it's never an easy decision. If I cut my bangs, will I look too twee? Will they be too difficult to maintain with my natural hair? Will they stand out at 90 degrees like a forehead tabletop when I wake up in the morning? Cutting bangs is enough of a conundrum to give even the most enthusiastic beauty risk-takers pause.
But no matter what your bang reservations are, there's no shortage of inspo this spring that will keep a potential snip top of mind. "Bangs are a truly iconic style that will remain relevant forever as there are so many styles to choose from, each complementing different hair types and face shapes," celebrity stylist Barry Lee Moe tells Coveteur. "It's all about adopting your own personal style, and finding the perfect bang that works for you."
Moe led the hair department for Hulu's Pam and Tommy series, which premiered in February 2022, and he thinks that many of the bangs du jour are Pamela Anderson–inspired. "Influencers and beauty fans worldwide are jumping on social media to recreate all of Pam's legendary hair looks from the show, including her iconic, versatile bangs," he explains. "Pam is living proof that a fringe can elevate a look to icon status in no time flat."
This spring and summer, Moe predicts that we'll see a wave of Baywatch-adjacent styles, like messy updos, topknots, and textured bangs. As we look ahead to the bang styles we'll be screenshotting and sending to our stylists, we asked Moe and Andrew Fitzsimons, celebrity hairstylist and founder of his eponymous haircare line, what's in store for bang trends.
Curtain Bangs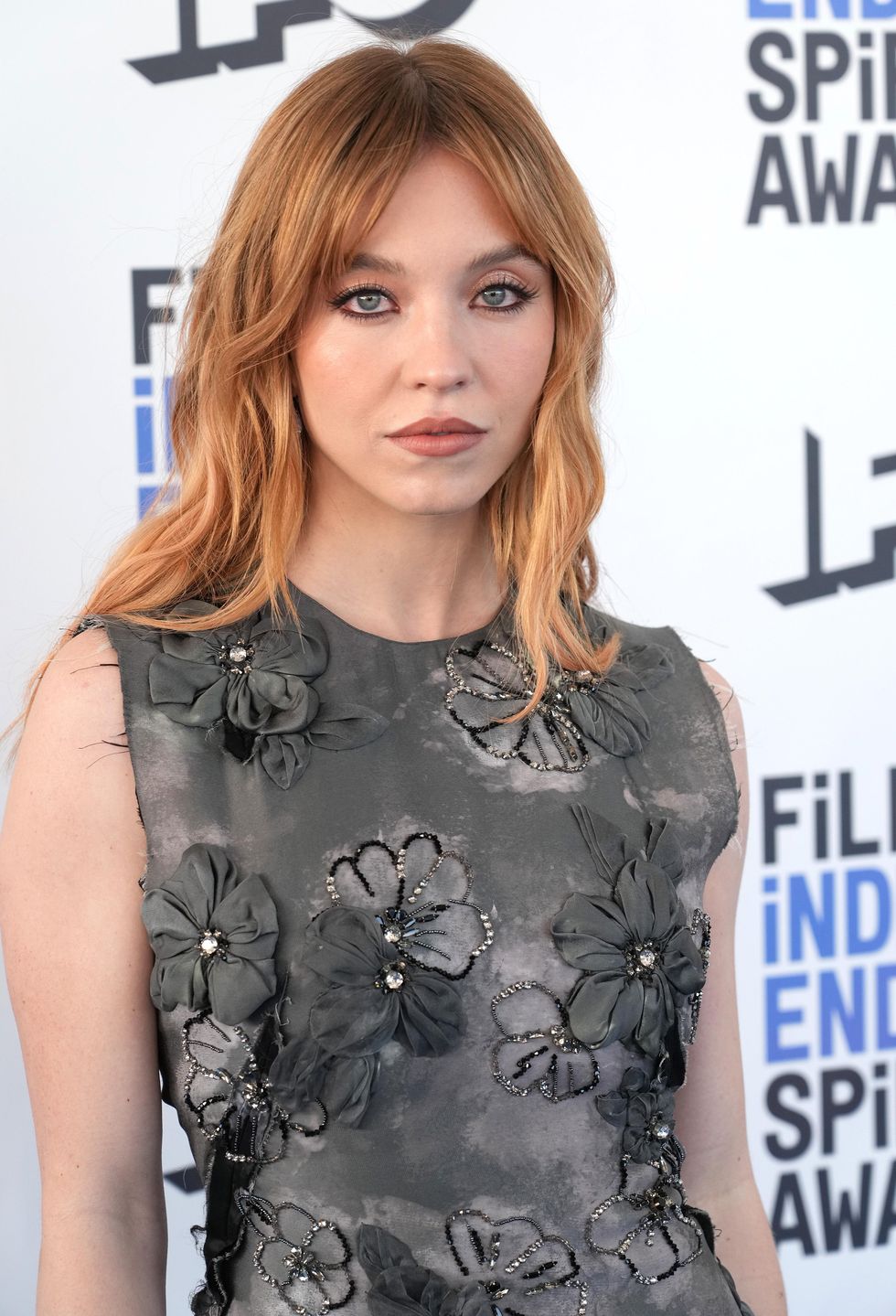 Photo: Kevin Mazur/Getty Images
"Curtain bangs are the ultimate bang for versatility this spring and summer," Moe predicts. "Whether you're ready to commit to a fresh, new cut or simply want to try out the look with a clip-in piece, curtain bangs are great for everyone. They're shorter in the center and then slowly taper into the length on the sides. They're long enough to pull back at the gym, but short enough to frame your face beautifully." To create perfectly shaggy curtain bangs, Moe recommends trying a spritz of Unite's Elevate Mousse on towel-dried bangs before blow-drying them from side to side.
Bottleneck Bangs
Photo: Taylor Hill/FilmMagic
As the name suggests, "bottleneck bangs were inspired by the neck of a bottle," Fitzsimons explains. "The longer ends of bottleneck bangs hit your cheekbones and are curved, yet shorter, across your forehead." If Dakota Johnson's signature fringe is on your bang mood board, this one's for you.
Blunt Bangs
Photo: Arturo Holmes/MG21/Getty Images
The blunt bang (clipped in a straight, crisp line) is perhaps the riskiest bang style to pull off, but when done correctly, it's incredibly chic. "It's possible that keeping your bangs blunt will give you a very smooth finish," Fitzsimons says. But consider your hair type before making this snip. "Keep in mind that blunt lines will look much softer and fuller on finer hair than on thicker strands."
Side-Swept Bangs
Photo: Steve Granitz/Getty Images
Early aughts side-swept bangs are officially back. "These bangs are a timeless style that can be worn at any age, with every hair type or texture, and on any skin tone," Fitzsimons says.
Moe agrees, noting that this bang shape is bound to make your features pop. "They will add length to your jawline and accentuate your cheekbones, highlighting all of your best angles," he explains. "The shortest bit should start at the arch of your brow and slowly get longer until it reaches the corner of your eye." To add volume to this look, Moe suggests a spritz of a root lifter like Unite's Expanda Volume Root Energizer while your hair is still damp. Then blow-dry your bangs with a round brush. "This will create lift at the root and hold that will keep your bangs from falling in your face," he adds.
Wispy Bangs
Photo: Daniele Venturelli/Getty Images
Consider this style the thick, blunt bang's more conservative cousin—it adds a lot to a look, but not too much. "A wispy layered bang is the perfect spring-into-summer fringe," says Moe. "They can be styled to the side or parted in the middle, but texture and definition are key. This wispy, pieced-out bang perfectly breaks up the forehead without overwhelming your face."
Fitzsimons considers this bang style one to watch because of how easily it can add "volume and movement to your face frame." To strike the perfect, wispy balance, Moe suggests building a defining paste over a texturizing spray. Voila!
Shop the Story
Unite
Shu Uemura
Oribe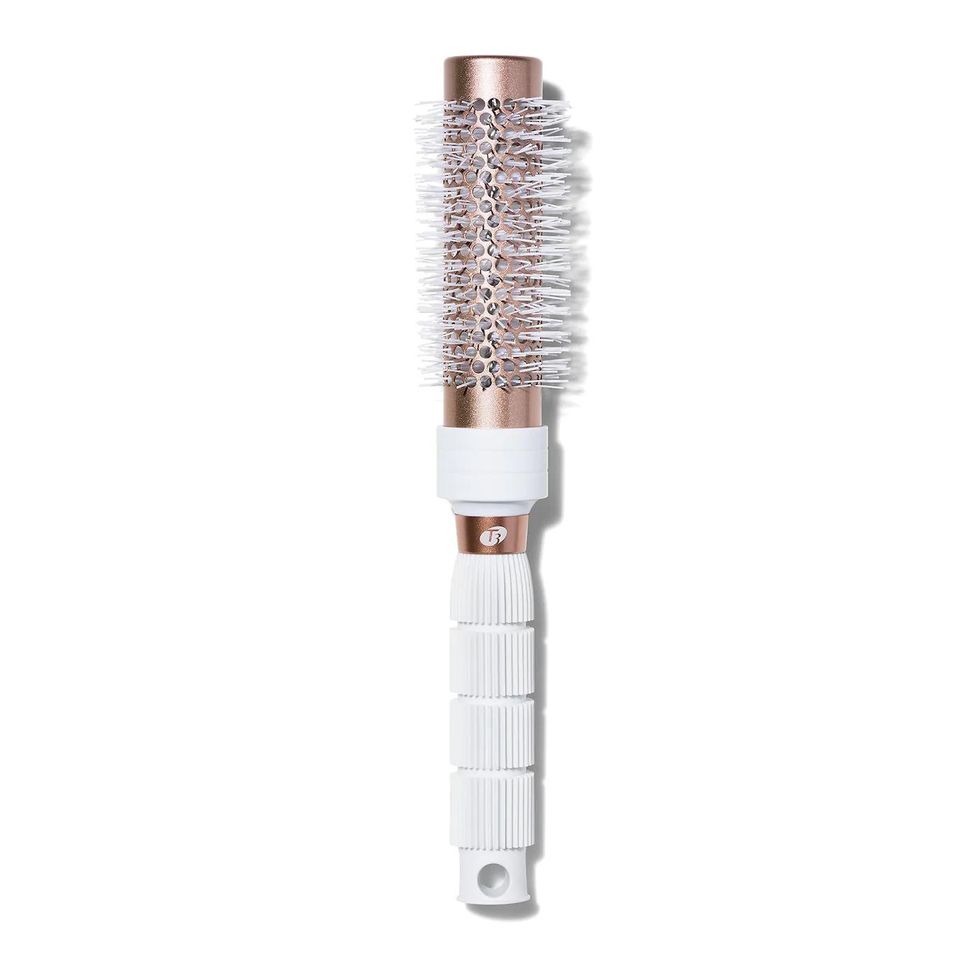 T3
Unite
Living Proof