G-Strings, Latex, & Prosthetics: The "Pam & Tommy" Costume Designer Takes Us Behind the Scenes
Kameron Lennox shows us what it's like in the costume department.
Designers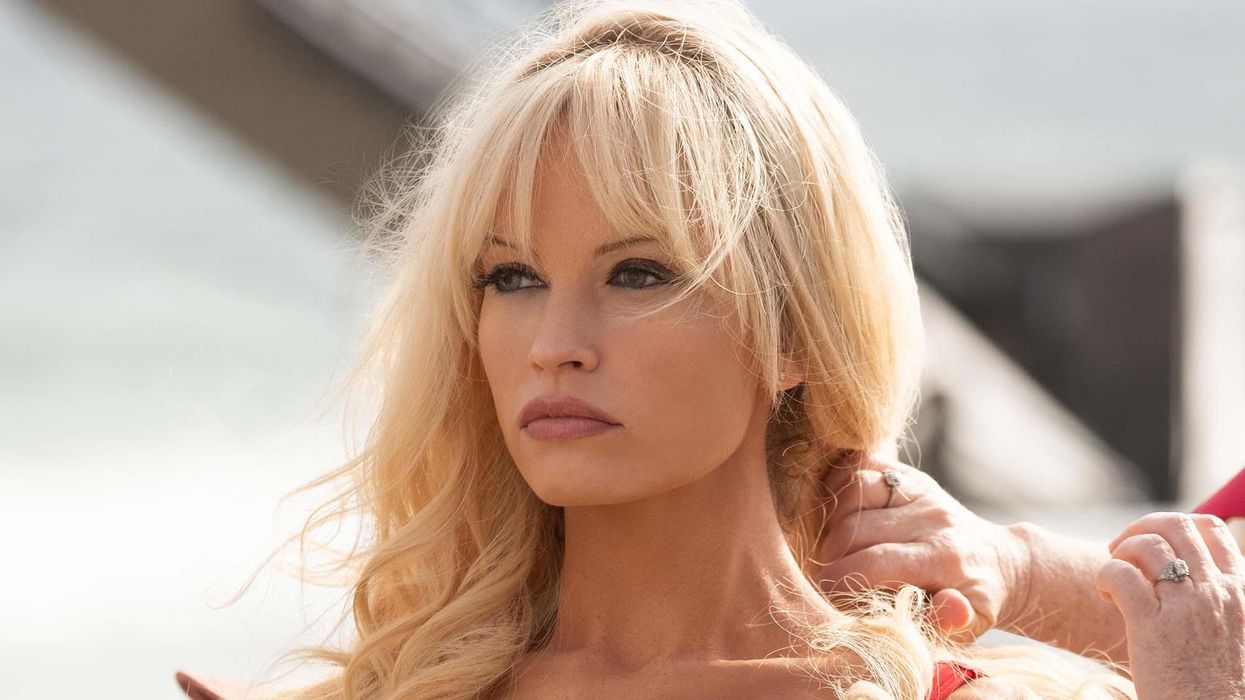 "I think that the way that [Pamela Anderson and Tommy Lee] presented themselves was a big part of their personality," says costume designer Kameron Lennox of Hulu's new Pam & Tommy biopic. Aside from the sex tape and court case, their highly cultivated image lingers most pungently to this day. Pam's bleachy blonde bouffant. Tommy's tattooed bare skin. Perhaps that's why the initial photos of actors Lily James and Sebastian Stan caused such a stir on social media when they dropped—a testament to those working behind the scenes.
Though not always the case, this project had many moving parts. The most challenging involved the numerous prosthetics placed upon the actors to erase physical distinctions between them and those they emulate. James had a facial appliance that extended the length of her forehead by raising her hairline, a chest plate that helped her fill out that iconic Baywatch swimsuit, and a snazzy set of dentures. Stan got his very own silicone (robotic) penis.
The artificial add-ons not only presented a challenge for the actors but for those who dressed them, as well. "There's a lot of Hollywood magic that goes into hiding the things that keep these prosthetics in place," muses Lennox. Not only did they cover that engineering, the costume department also had to account for a change in the actors' physical dimensions, which at times weren't finished until the last minute (Stan's new appenditure was larger than expected and did not fit Lennox's custom-made thongs). And the less fabric to work with—a common problem when you consider the personal style of both characters—the greater the task at hand.
Luckily, the wardrobe veteran was up for the challenge.Though Lennox did not initially set out on the costume design path (because what '80s kid knew this was a viable career path?), she always identified with this idea of characters. "When I was in ninth grade, my best friend and I would dress up as Edie Sedgwick and Twiggy," she says. "We would just try on all these different characters." A few decades later and that's her job description. For Lennox, it's always been fantasy over fashion.
Ahead of tonight's season finale, we caught up with Lennox who took us behind the scenes of the costume department detailing all the woes of her project and a bit more about the profession, in general.