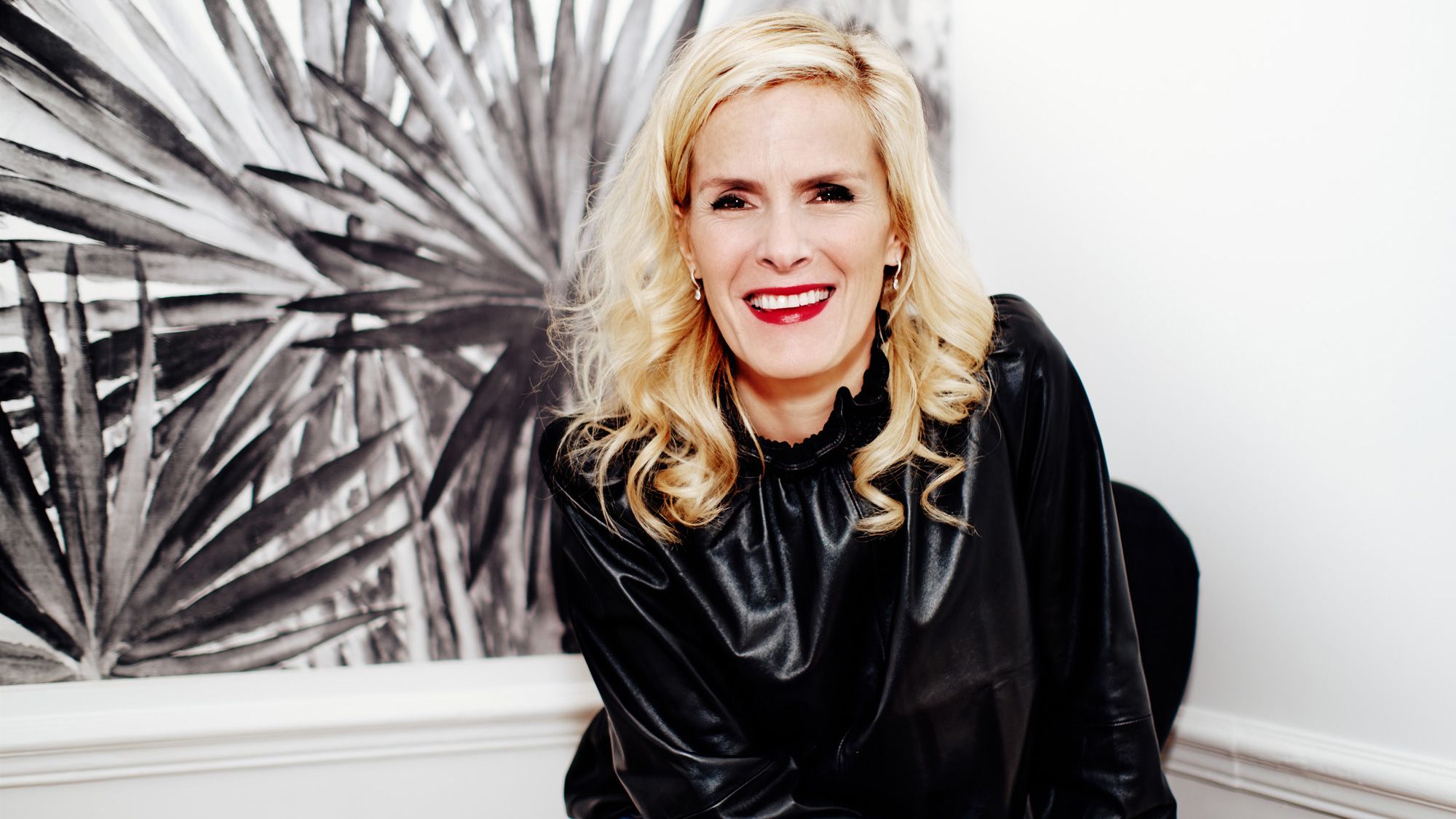 Career
Darphin's Anne Troussicot has over a decade in the biz—and knows the secret to a work-life balance.
Stéphane Baunach
The French approach to beauty is known for being appealingly minimalist. You know, that effortless glow that comes from nothing more than a cup of espresso and a swipe of red lipstick—maybe a little eye cream after a long weekend. But what about the work that happens behind the scenes of the French beauty industry? That is considerably not laid-back. Just think about the Goliath that is the skin-care world—French brands have staked their claim to a huge portion of that industry with decades of success. Few people understand this better than Anne Troussicot, the senior vice president and global general manager for Darphin. She's spent her entire career working behind the scenes at some of the most powerful French beauty brands in the world, which means she's learned a few things about how this industry operates and where it's heading in the new decade.

We sat down with her at her family's sun-drenched home just outside Paris to learn all about what it takes to manage a global beauty brand, how she approaches the never-ending struggle to balance work and family, and, of course, the products she uses for her own skin-care routine.


---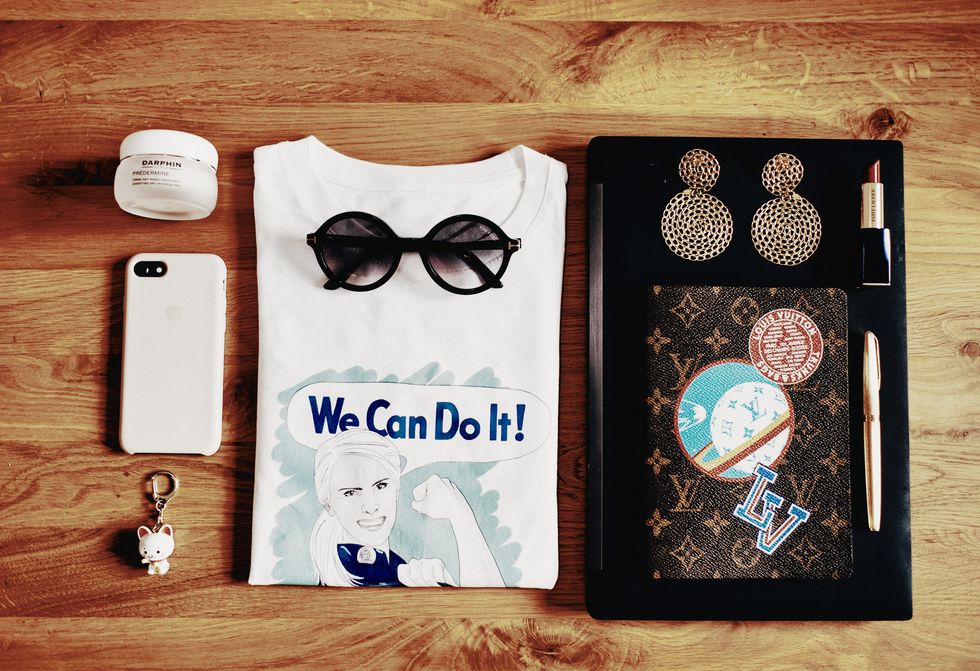 What would you say is the ethos for the French approach to skin-care and beauty?

"It is very refined and elegant. There is that lifestyle in France where everything seems effortless from the outside, but that is critical to us. You want to look good and feel good and it doesn't look like an effort, in skin care especially. I love skin care that works with my skin, but if it isn't a pleasure to apply, [I don't enjoy it]. That's what French women are looking for. French brands are more scented sometimes, without being overwhelming. There is a luxury feel that is very important to French women and consumers all over the world."

How do you make sure that you are giving enough energy and effort to everything that is important to you, like career and family?

"When I first had kids, 15 years ago, it took me a while to accept that love for my kids doesn't have to come from only myself. I realized that it takes a good team. I have a great mom, a great family, a wonderful nanny who has been with us for over 10 years. These women are giving so much love to my kids when I am away, when I am traveling, they are taken care of no matter what. When I am in Paris, I make sure that I am home by 7:30 PM max so that we have dinner together. I try to take holidays when they are on holidays, and that's how we make it happen. If one day I was feeling that one of them was in trouble or needed me, I would make sure that I was with them."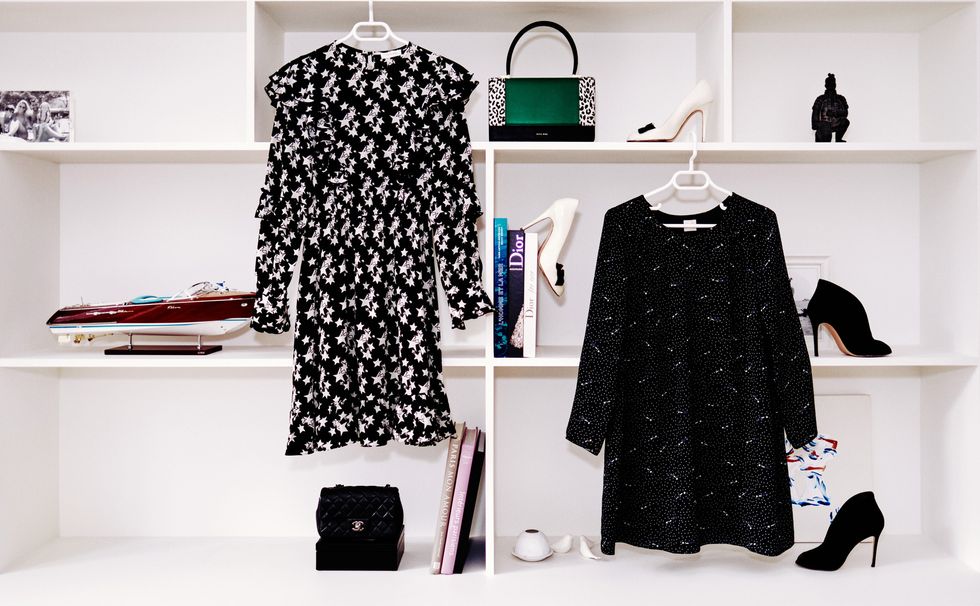 What is your go-to outfit when you have an important meeting?

"To feel the most powerful, I like to have something new [laughs]. So for any big meeting, I get a new dress or a new outfit. I like colors that are not too aggressive. I feel most comfortable in, not necessarily black, but colors that are not bright red or orange. More neutral. Shapes; I like skirts and dresses. I jog a lot, so I want to show off these legs [laughs]. It takes a lot of effort. And shapes that are sometimes new, sometimes a bit more traditional. And a pair of nice heels."

What have been the most significant projects you've tackled since starting this job?

"In the past year, it's been a lot of aligning with the team. I think nothing is possible without the right team, and there were some changes that needed to be made. That's where I focused all of my efforts this year. Both with my global team and the team in Paris, but also in the market. So the team was effort number one. Effort number two was China. When I joined the brand, I had never been to China, but I knew the consumers from my other brand experience. But I needed to understand what was going on on the ground. So I've been to China every quarter this year, for longer or shorter stays. I really wanted to be there to get to know the consumer and the teams. That was the second big thing."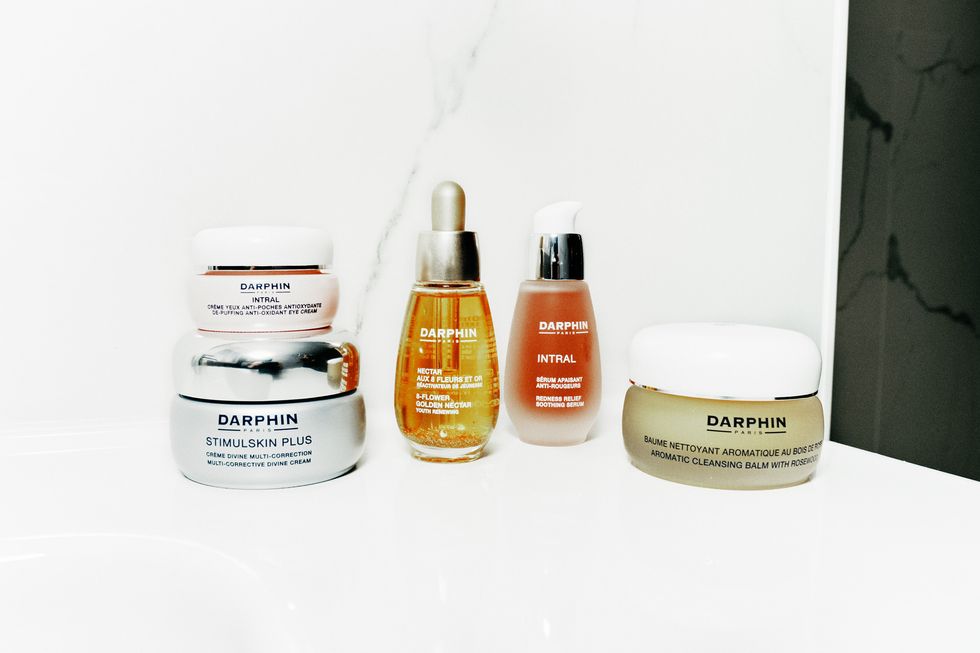 Do you think that is the next major skin-care market to join France, the U.S. and Korea?
"Every time I go back, there's a new thing that we didn't pick up the last time. It's nonstop movement and elevation, which is what I love. It challenges you every single time. And what I love about China is that the bulk of consumers there, almost more than everywhere else, are pretty much experts in skin care. So with our brand, when we are speaking to people who love the luxury, formulation, and the performance of the product, it's very enriching."
What is your daily skin-care routine?
"When I wake up in the morning, I clean my face. I use a toner and the
Darphin Intral Cleansing Milk
. And then eye cream, always. When I feel like I need more, I use a night serum. Then another serum if I feel like [my skin] needs something extra. I tend to mix and match. Like when I travel, I need something that I might not need at home, or if I'm stressed. I like to adapt. I feel like we might be born with a skin type, but there is way more beyond the skin type. I also love lipstick. I'm wearing this
Estée Lauder Pure Color Envy Matte Sculpting Lipstick
[in Decisive Poppy]."
How do you think we'll manage to get more women in executive roles at major beauty brands?
"One thing that I have done that helped me a lot over the last 20 years is mentor women. I would always keep in touch with all of my mentors, always. The woman who gave me [my first] internship at Bobbi Brown, she is actually one of my best friends now, she lives in Seoul, Korea. Every time I go there, we see each other. Or when she's in Paris. We do it every time, and it's been 20 years. I think women need to help women and mentor younger women. That's how we'll get there."
Shop the Story: