WWWRN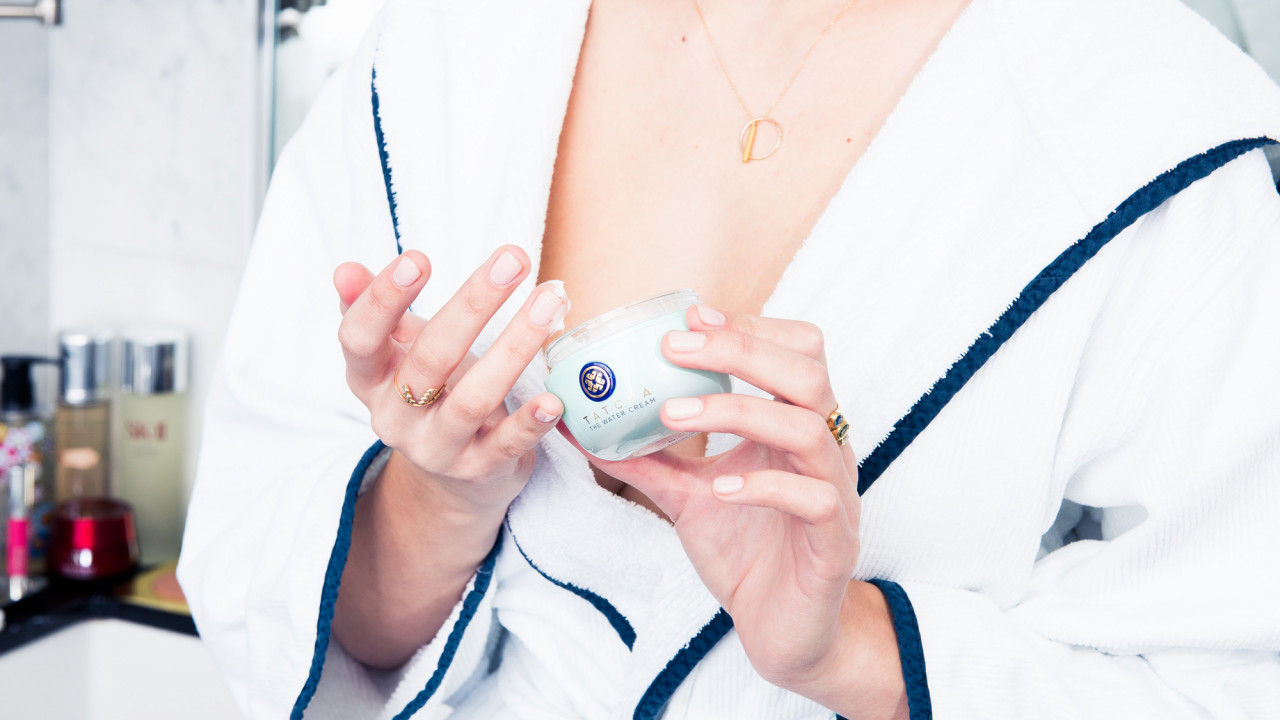 15 Winter Beauty Essentials We Can't Live Without
Don't let the cold temperatures take a toll on your hair and skin.
Although the cold weather isn't going anywhere anytime soon, we've officially entered the repair and recovery portion of winter. It's the time when our complexions need a little TLC, especially if you overindulged in wine, cheese, and sugar over the last few weeks, or maybe slacked on your skin-care routine while visiting your family over the break. It's cool, we did too. So when our skin is lackluster, or our hair is dry and brittle, we always turn to a select few products to help us get our beauty routines back on track. Check out the 15 hair, skin, and body treatments we swear by to make it through winter.
---
Noah Lehava
Director, Lifestyle & Talent
1. Kiehl's Buttermask Intense Repair Lip Treatment: The first spot on my body that suffers from the parched winter air are my lips. I'm constantly looking for an intense hydrating treatment, and I love Kiehl's Buttermask. I know it's meant for overnight, but I often put it on just before I step out into the cold as a barrier.
2. Céla Exfoliating Mitt: I was lucky enough to experience an authentic hammam experience in Marrakesh, which is where I first discovered this incredible exfoliating glove. In a steamy shower, after I shampoo and have given my skin time to soften, I lather on a bit of soap and scrub gently in circular motions towards the center of my body. The glove's fine texture pills away all the dead, dry skin, leaving me with baby-soft skin.
3. Peoni L'Extrait: I'm a huge fan of facial oils, but I'm very picky with scent and texture. It's always my final step before bed (for my nighttime routine) and before makeup during the day. Peony is a great pre-makeup oil because it absorbs into the skin, leaving it hydrated and not greasy. No melting makeup here.
---
Annie O'Conor
Audience & Development Manager
1. Ceramidin Jumbo Cream: Yes, I order the jumbo size. I love this cream so much. Not only does it keep my skin from drying out in these colder months, but it also builds and repairs the skin barrier, protecting it from moisture loss. It's a win-win.
2. Supergoop! Defense Refresh Setting Mist SPF 40: You should still be applying sunscreen even in these colder, drearier months—I know, I know, I miss the sunshine too, but I can assure you it is still there. In addition to my initial SPF base, I love using this setting mist at the end of my morning routine. It's a pretty solid setting spray and acts as an extra barrier against the sun with its SPF 40.
3. Byredo Blanche Hand Cream: I am very afraid of germs, and my NYC subway commute—oof. Let's just say there is a lot of Purell use, as in, there is a bottle in every bag I own. That being said, my hands need constant hydration. Enter Byredo's Blanche Hand Cream. It has a clean scent, is lightweight, and most important, it's super hydrating.
---
Hannah Baxter
Senior Beauty Editor
1. Tata Harper Hydrating Floral Mask: If you catch me on any weekend morning during the winter, you will inevitably spot me wearing this hydrating mask. That time is reserved for babying my skin until it no longer resembles a lizard that sat in the sun for too long. You'll lock in moisture while softening your skin, and it dries clear so you can conceivably run errands in it if you see fit. No shame here.
2. Briogeo Don't Despair, Repair Deep Conditioning Mask: When you've got fine, wavy hair like me, the cold weather is prime time for breakage and frizz. At least twice a month I coat my shoulder-length, color-treated strands in this deep-conditioning mask, pop on a shower cap, and blast it with some warm air from my dryer. Or I sink into a bath for at least an hour and let the hot water work its magic.
3. Dr. Dans Cortibalm Lip Balm: If I've said it once, I've said it a thousand times: This is the only lip treatment that keeps my lips hydrated year round, but especially in the winter. It also happens to be crazy affordable. If you're suffering from cracked, dry lips this season, consider this balm your new savior.
---
Jessica Teves
Head of Content
1. Supernal Cosmic Glow Oil: This all-natural face oil has become a true staple in my nighttime beauty routine. It combines vitamin C and omegas 3, 6, and 9 for ultimate hydration. I also think there are healing properties to this luxurious oil, which feel extra beneficial when I combine it with an at-home facial massage or Gua Sha. Bonus: The founder is a supercool entrepreneur from New York, and I love supporting woman-owned brands with a mission to change the beauty space.
2. Theraplex Hydro Lotion: My skin is pretty sensitive, so once I find something that works, I stick with it. Enter this light, non-greasy formula which I turn to 365 days a year. It's pretty basic, but boy, does it work. Note: I do need to layer on serums and oils with this, but you cannot beat the hydrating power of this classic moisturizer. Plus, at $16.50 a bottle, I feel ZERO guilt about slathering it on aggressively day and night.
3. Weleda Stretch Mark Massage Oil: I happen to love Weleda as a company and started using this oil when I was pregnant, and honestly, I haven't stopped since—I can firmly say it's the best thing I have used on my skin. Most body oils leave me feeling a bit too slick, but this absorbs so beautifully without any tackiness or smell. You can't help but love the results. Don't let the title give you pause, this stuff works.
---
Jacquelyn Greenfield
Editorial Production Fellow
1. It Cosmetics Confidence in a Cream Moisturizer: To be completely honest, I'm not really big on moisturizers. With that being said, I randomly tried this moisturizer a little over two years ago, and it's become a staple in my winter skin-care routine since!
2. Farsáli Rose Gold Elixir: I enjoy wearing a full face of makeup every now and then, but I often find that my foundation can be very drying during the winter. I like to use this elixir after my primer and before my foundation to help add moisture to my skin, while also giving my foundation a very luminous, non-oily look.
3. CeraVe Hydrating Cleanser for Dry Skin: My face-cleansing routine is a bit all over the place. I often switch up my face wash with whatever I have on hand. However, this cleanser is always in rotation. I have combination skin, so this time of year I get some really bad dry patches around my face, and this cleanser is perfect for soothing them and removing any bumps or added texture to my face. Not to mention you can find it almost anywhere!
Photo: Shot on-site at 6 Columbus, a Sixty Hotel. On Solveig: Rings, Baker & Black, Azlee; Hair, Angela Soto; Makeup, Andriani.
Want more stories like this?
This Might Be the Key to Ridiculously Sculpted Cheekbones
12 Fragrance-Free Hair Products That Actually Work
2020's Trendiest Beauty Tool Is 5,000 Years Old
Part of the series:
WWWRN