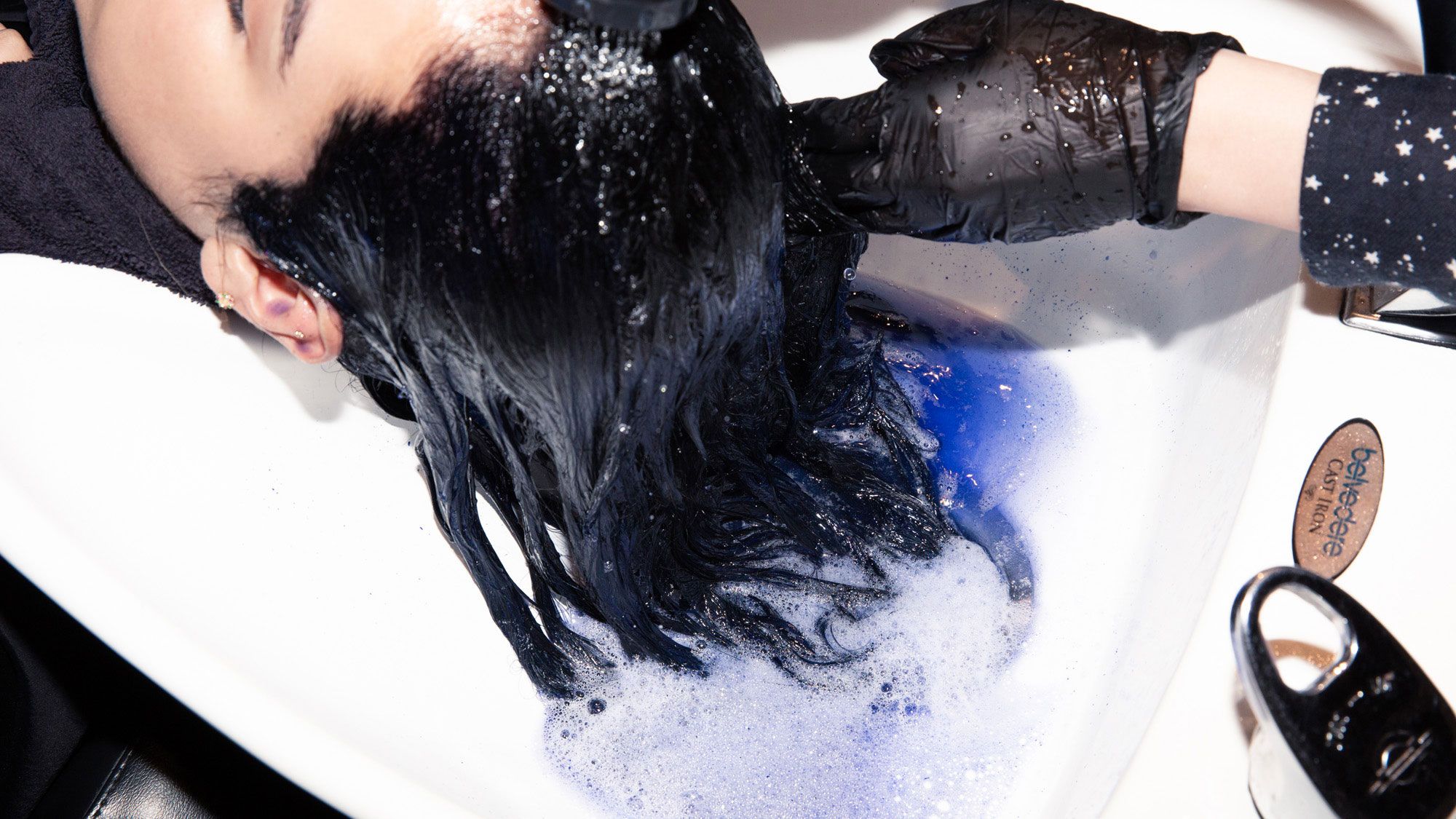 Hair
Revive your color, or try out a new shade (without the long-term commitment).
Who else is bored with their hair? It can't just be us who are aching to try something,
anything,
new with their look. And even though we fantasize about waltzing into our neighborhood salon for a "new year, new look" moment, we know that anything drastic (like, say, pink hair) requires more upkeep and recurring appointments than we feel comfortable with right now. Even a typical eight- to 12-week color appointment feels outside our reach right now—but don't worry. Color-depositing shampoos and conditioners—which deposit pigments on your hair to either refresh your current color or add a new tint—have come a long way in the past decade, with formulas boasting more colors, more nourishing ingredients, and salon-quality results for a fraction of the cost.
So is it as simple as slipping on some rubber gloves and unleashing your inner hair Picasso in the shower? Well, yes and no. Like anything involving semi-permanent or permanent hair color, there are a few technique tips and tricks to follow so that you're left with the hair color of your dreams.
Celebrity colorist
Rachel Bodt
advises that before anyone uses a color conditioner to cleanse their hair with an apple cider vinegar rinse (she prefers the
R+Co Acid Wash ACV Cleansing Rinse
or
dpHUE Apple Cider Vinegar Hair Rinse
) to remove product or mineral buildup, plus other impurities—how hard or soft your shower water is can be a major factor. "This [pre-rinse] also helps the color depositing to look cleaner and less dull," she says. "This combo is magic."
Colorist
Ashley Shafer
suggests towel-drying your hair after you shampoo and before applying the conditioner to help the color last longer. "Removing the excess water helps the product penetrate," she says. "Rinsing with cold water also helps longevity."
If you're new to the color-depositing product game, Bodt advises that you take note of how long you left your conditioner on and compare it to how intense the result is (and how much you like it). "Always start with less time, and then if you feel like it's not enough, you can always add more time for the next session," she explains.
To help prolong the color even further, Bodt says to wait two to three days between washes and to use a sulfate-free shampoo to prevent stripping the deposited color. "For my clients who have issues with color fading, I also love cleansing conditioners like Hairstory New Wash because these don't suds you, so you aren't losing tone."
As for the most important piece of advice she has for anyone trying out color-depositing shampoo and conditioner? "One thing I really stress to people is that if you use them too much, they can start to make the hair look darker and sometimes really dull, especially when using ashy tones." So as much as you might want to use your choice of product every wash, start with every other or every third, and see how it affects the look of your hair. And remember—if you don't like it, the color will be gone in just a few washes. It's low-commitment hair at its best.
---
Don't forget to shop their favorite color-depositing products:
Ashley Shafer: "I love the Davines Alchemic color-depositing shampoo and conditioners. There's a color for everyone. The red one has been a go-to for my pink-haired ladies."
Ashley Shafer: "As far as a blonde wanting to switch up the tone, I've been loving the Shrine color drops. You can add it to any white conditioner. It comes with a mixing bowl, and if you want more pigment, you add more drops!"
Both Bodt and Shafer recommended the Evo Fabuloso color conditioning line, which has eight colors, plus an extra toning shampoo for blondes, and offers smaller sizes so you can test whether or not you like the effects and want to invest in the standard 7.5 oz bottle.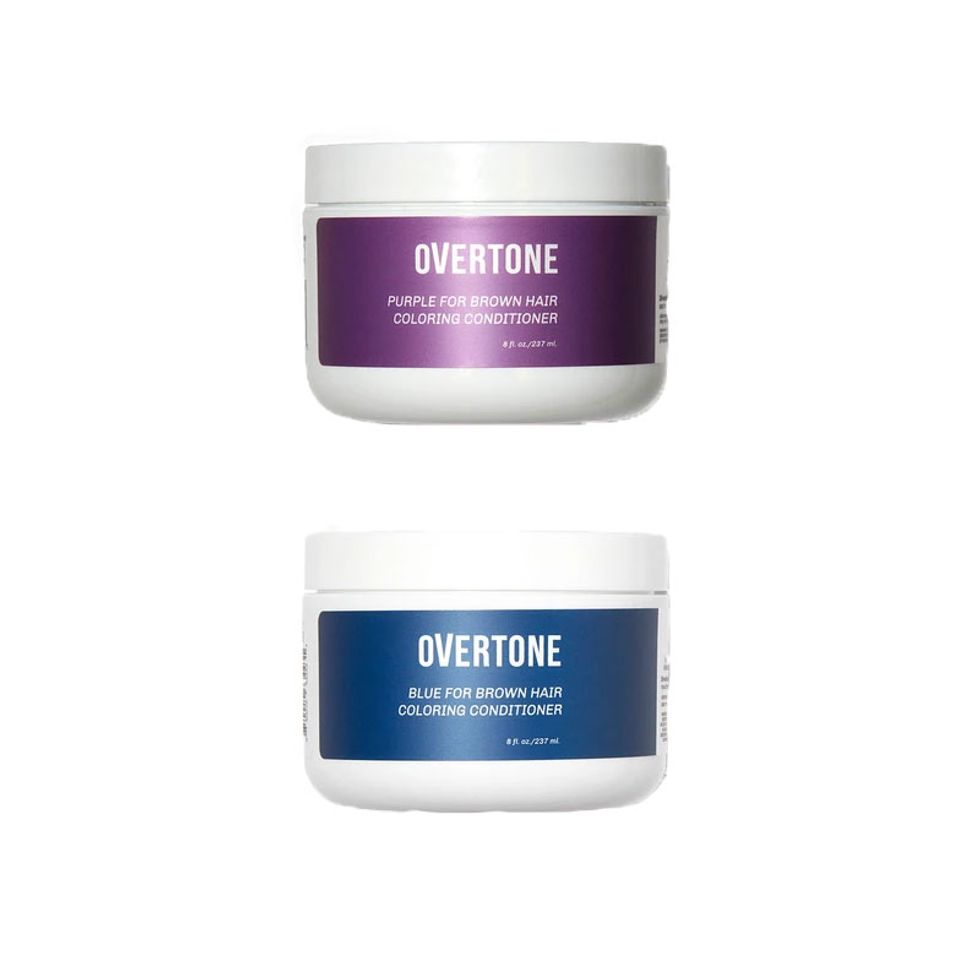 A longtime colorist favorite, Overtone offers more intense color-depositing kits (even for brown hair) and color-neutralizing conditioners to fight unwanted brassiness. Pastels, rose gold, copper—you name it, and you'll find your next favorite color here.
Beloved hairstylist Kristin Ess adds to her luxe affordable hair collection with five dreamy color-depositing conditioners. Rachel Bodt recommends them for anyone looking to update their color with something a little more adventurous—the Dark Mauve shade in particular catches our eye.
Another recommendation from Bodt, this silkening treatment not only restores your color to its former vibrancy, but also repairs split ends, prevents damage, and leaves you with touchably soft hair without a scrap of brassiness.