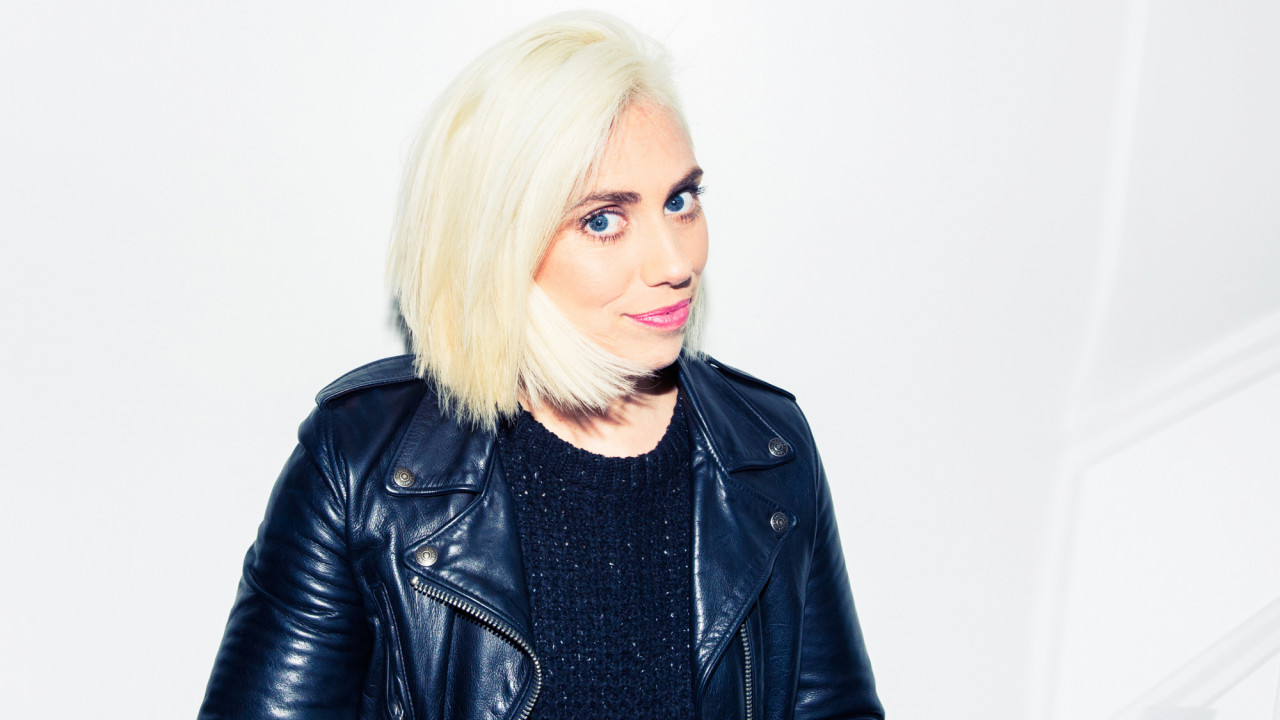 How to Prep Your Hair to Go Totally Platinum
Proceed with caution. And lots of product.
We could have sworn that the platinum blond hair obsession, like all beauty crazes, would end a few years ago, not long after the trend kicked in. Remember how everyone was going bleach blonde all of a sudden? But this is truly the craze that seems like it just can't stop. In the last few years, we've seen a platinum transformation from Solange Knowles, Karlie Kloss, Dua Lipa, Allison Williams, Leighton Meester, Michelle Williams, Anne Hathaway, Kim Kardashian, Zosia Mamet, and Ariana Grande (maybe a wig, but you know what I mean). Even our beauty editor friends Carly Cardellino (who has maintained her signature platinum 'do for years) and Faith Xue of Byrdie. We could keep going.
But it's not until recently that we've been able to bleach the F out of our hair and not have it break off. Thanks to pre- and post-treatments (some of them are called "bond builders"), we can baby the actual physical structure of hair—the keratin itself—which would otherwise essentially disintegrate during the bleaching process if you're not in the hands of a trained pro. Rather than just shopping around based on price, try to find someone who will give it to you straight. We asked Tyson Daniel, an educator with SEVEN haircare, which makes an entire line of products called Bond for this very reason.
Book That Consultation
"Question number one is 'Will my hair go platinum? Is it even possible?' Most hair could go platinum if you had the time and the money for it, but in most realistic terms, if you were blonde as a kid, you can have platinum hair really easily. If you were dark-haired, it's going to be difficult. If you have naturally black hair, it's going to be even more difficult. I say, 'Let's take a sample of your hair,' and I have it in bleach on foil in front of me. This will help me see if your hair will actually go blonde and how blonde it will go. Am I going to have to bleach it twice? Three times? Is the hair even going to survive? Even after 26 years of doing hair, I always do a test strand. Then we can tell them how much time it's going to take and how much it's going to cost."
Prep the Hair Before
"When you are bleaching your hair, you're removing all of that color pigment, and you're also dissolving protein bonds and removing moisture. A lot of the time, clients already have hair that's a little bit damaged, so they're going to have to re-strengthen their hair. I'll have them use the Bond system because that's going to strengthen the amino acids in the hair—they'll use it for two weeks so their hair has a nice, healthy base to work off of [in order] to bleach to a very pale yellow."
Don't Assume One Appointment
"Novice hairdressers will bleach peoples' hair to white [in one sitting], and then the hair just fries and comes off and breaks. Master hairdressers that understand color and understand the composition of hair know that the hair has to physically be able to lighten to pale yellow and still be healthy and still be able to blow-dry and look like smooth hair. Hair can take a couple of different bleaching processes if it's well cared for. Then I tone it with violet on top to get the icy platinum color."
Coddle Your Hair Afterward
"You wash your hair two or three times, and it starts to turn yellow. What's up with that? What's happening is, when I make your hair pale yellow and I put a violet on top of that, it gives the appearance of a cool, platinum finish. But that's going to wash off in a couple shampoos. So having a home toning shampoo and conditioner is pretty important. I have platinum hair too, and that's what I use on my hair. Also, it's really best to mix something restorative into your routine. Disulfide bonds broken in the bleaching process are made of keratin, which itself is made of amino acids, so a healing conditioner with a complex mix of amino acids is going to help a lot."