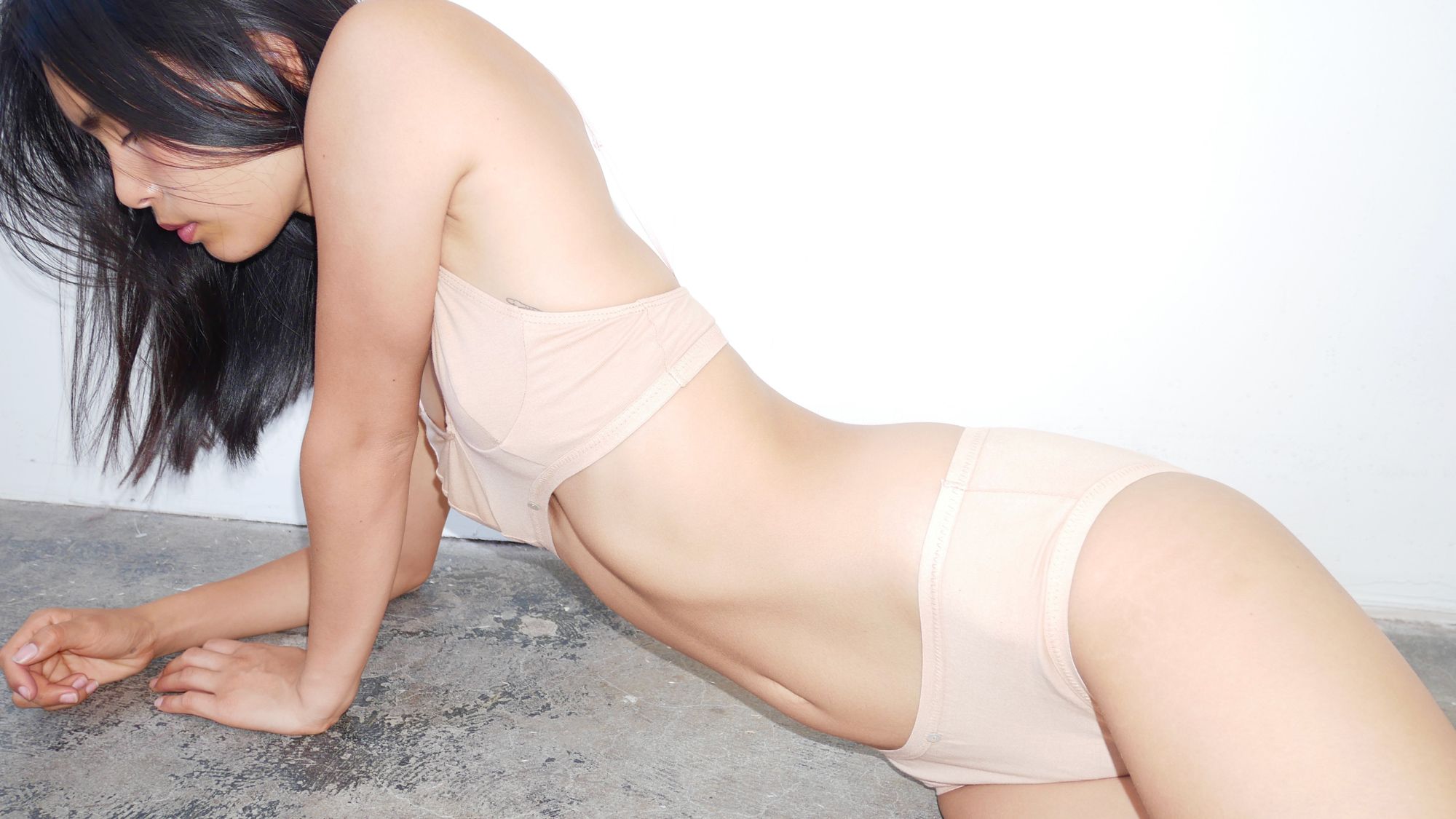 Shopping
In 2021, comfort is king.
The idea of "sexiness" resonates differently with every woman—as does the style of lingerie that makes her feel her most confident. While silk and lace designs empower many, others have cozier preferences (especially now). Apart from trending in the undergarment space as of late, a more practical sensibility is the driving force behind myriad labels redefining the look and feel of "sexy." Think so-soft ribbed sets, full-coverage cotton bra and panty combos, and retro-inspired silhouettes like high-waist undies and soft-cup bras. And although COVID-19 has presented many
challenges for fashion brands
, it's also led to sell-out runs for lingerie makers who prioritize comfort and coziness over body-baring designs or fancy fabrics.
"Sexy to me has always been in direct correlation to confidence," lingerie designer
Mary Young
tells Coveteur. "[It] doesn't have a look or shape, but rather is an energy and attitude possessed by the individual."
Young has always focused on comfort and ease in her designs, an approach that has similarly been at the crux of the minimalist basics brand 
Baserange
—founded by Blandine de Verdelhan and Marie-Louise Mogensen—and Los Angeles
–
based line 
Botanica Workshop
, founded and designed by Misa Miyagawa. "It's always been essential to us that people can move in it the way they want and are not dictated or restrained by any wire, padding, or fabric," de Verdelhan explains of the label's designs and material choices, like organic cotton and bamboo. "We chose fabric that feels good to wear and breathe in," she says, adding, "We do not use underwires or padding, but cuts to create support and comfort."
Young has more heavily leaned into comfort by introducing new pullover styles that simplify her designs, removing all hardware like rings and sliders. "These styles are great for everyday wear along with low-impact workouts so you don't need to change to get in that midday yoga," she says.
---