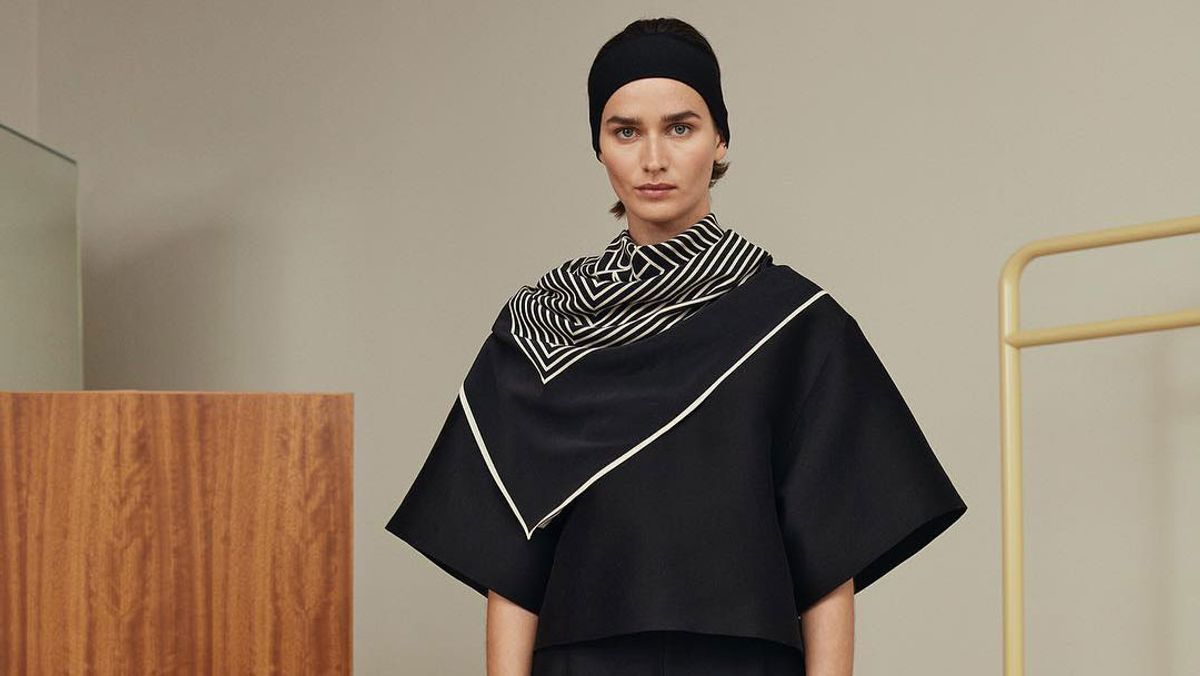 Trends
Why we're advocating for scarves with a little extra fabric.
Most accessories oscillate along the size spectrum from season to season. Bags fluctuate from micro to colossal, jewelry from dainty to massive. Speaking as a former Dallasite, the Texan mantra
"
bigger is better
"
is wrought with many a faux pas; however, this winter season it seems the clich
é
rings true for scarves in particular. Designers have ditched the '60s-era skinny look and quite literally traded up for supersized proportions that are, dare we say, practical for the current weather patterns.
A novelty in fashion, this is one of those trends where the aesthetic benefits equate the functional ones. In terms of practicality, the larger the dimensions, the better. A fuller silhouette can guard your chest, neck, and even ears from the bitter cold. In true turtle fashion, you can literally sink into it as you brace for wind. Toss a mask into the equation, and from the neck up, you're completely set for a brisk winter day!
---
Silk
Silk scarves of the smaller variety are fine for the summer, but once cold temperatures shepherd in required outerwear, the delicate silhouettes are bound to get lost in the layers. One with larger dimensions can actually be worn outside your coat, as influencer Camille Charriere styled hers in the below viral Paris Fashion Week street-style image. Opt for a skewed placement à la
Totême
, or capitalize on your inner femininity with a bow as Hedi Slimaine did in his iconic Celine Rive Gauche collection.
Runway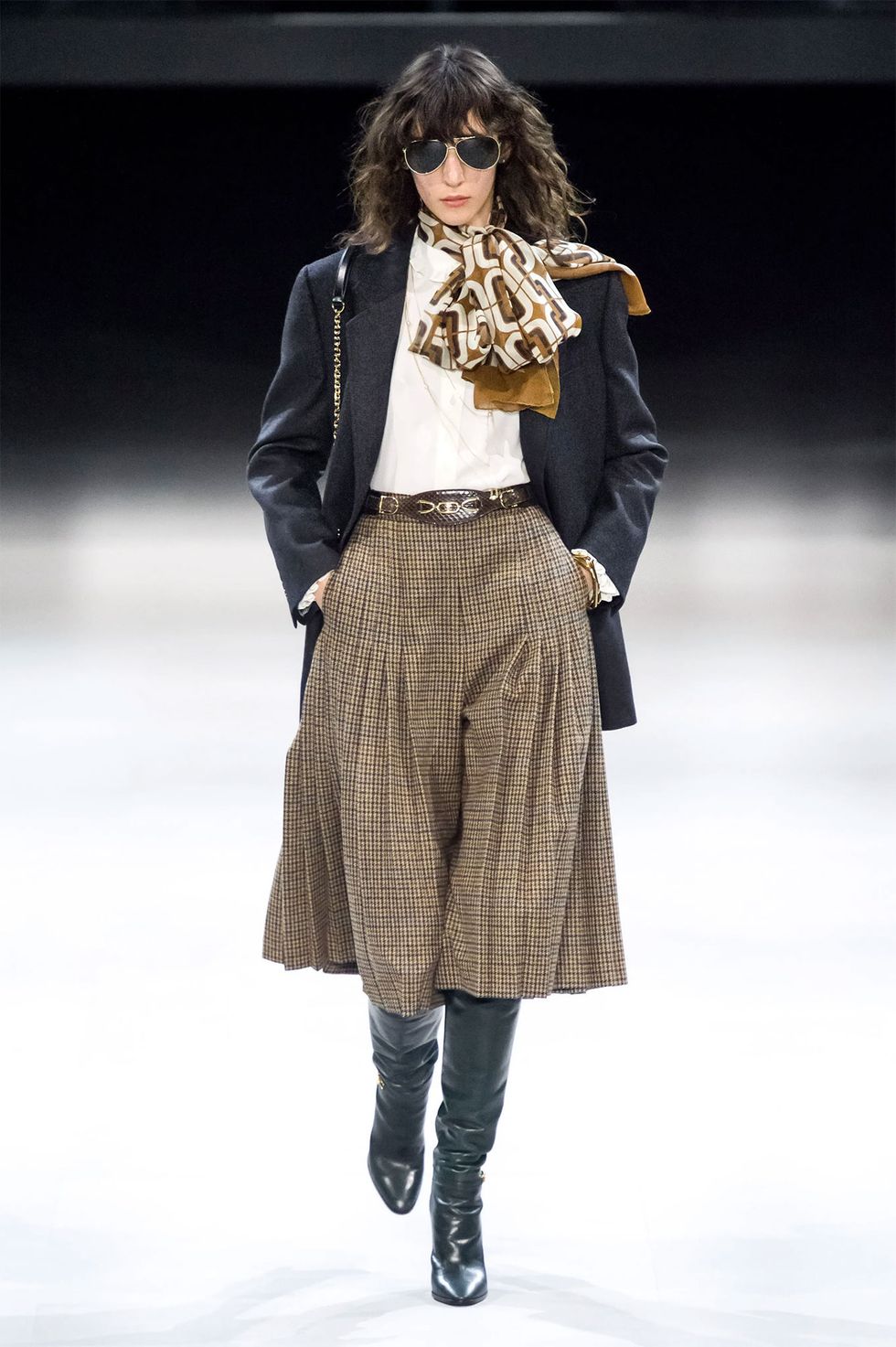 Celine Fall 2019
Photo: Isidore Montag / Gorunway.com
Reality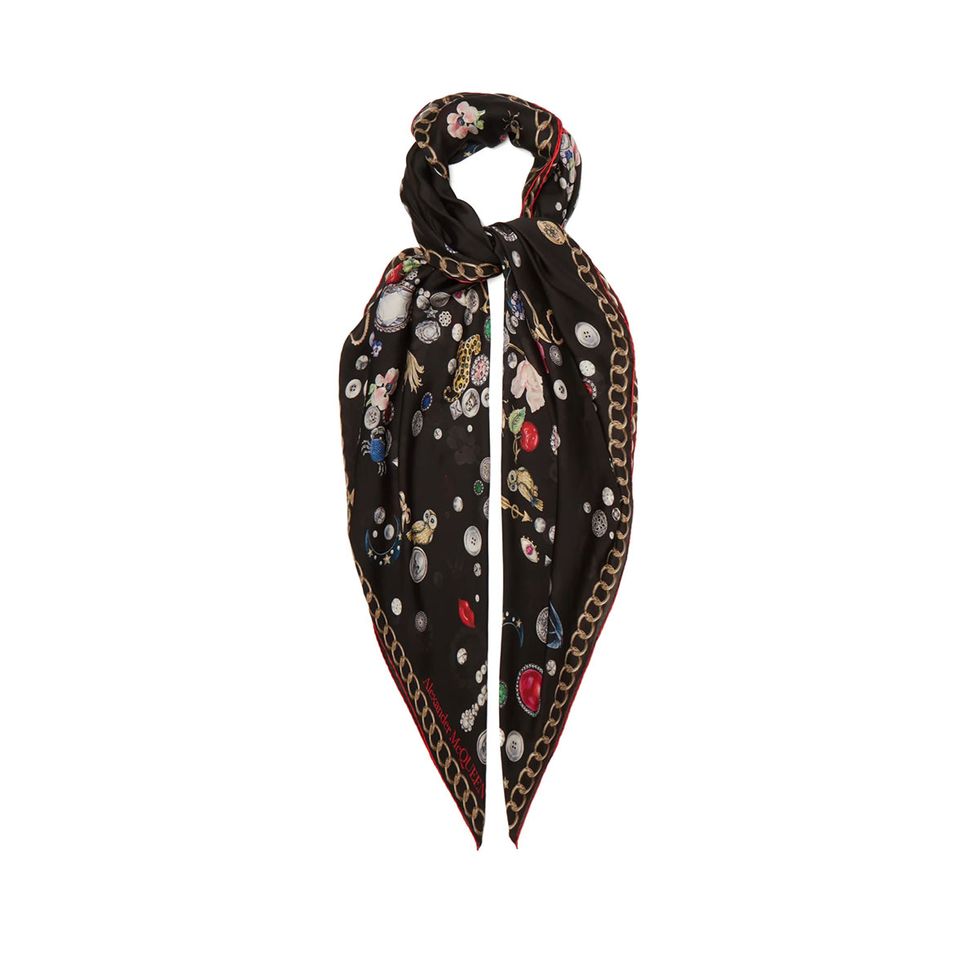 Alexander McQueen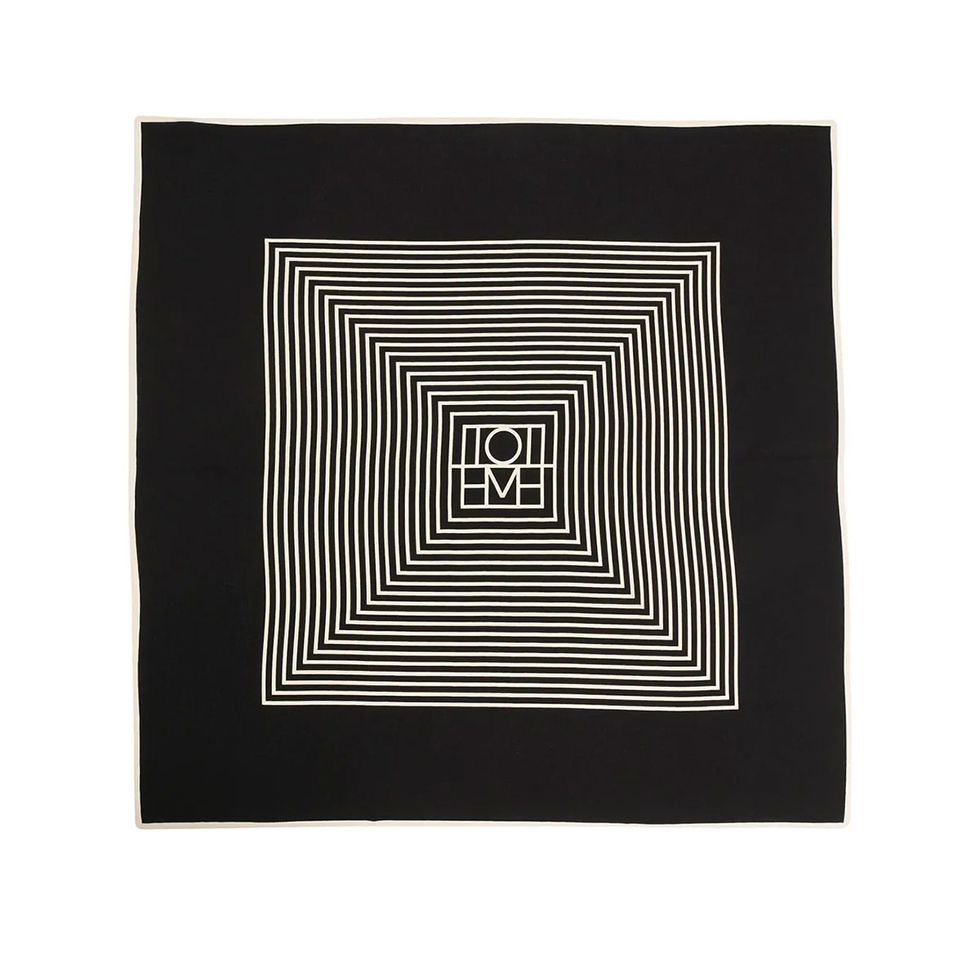 Totême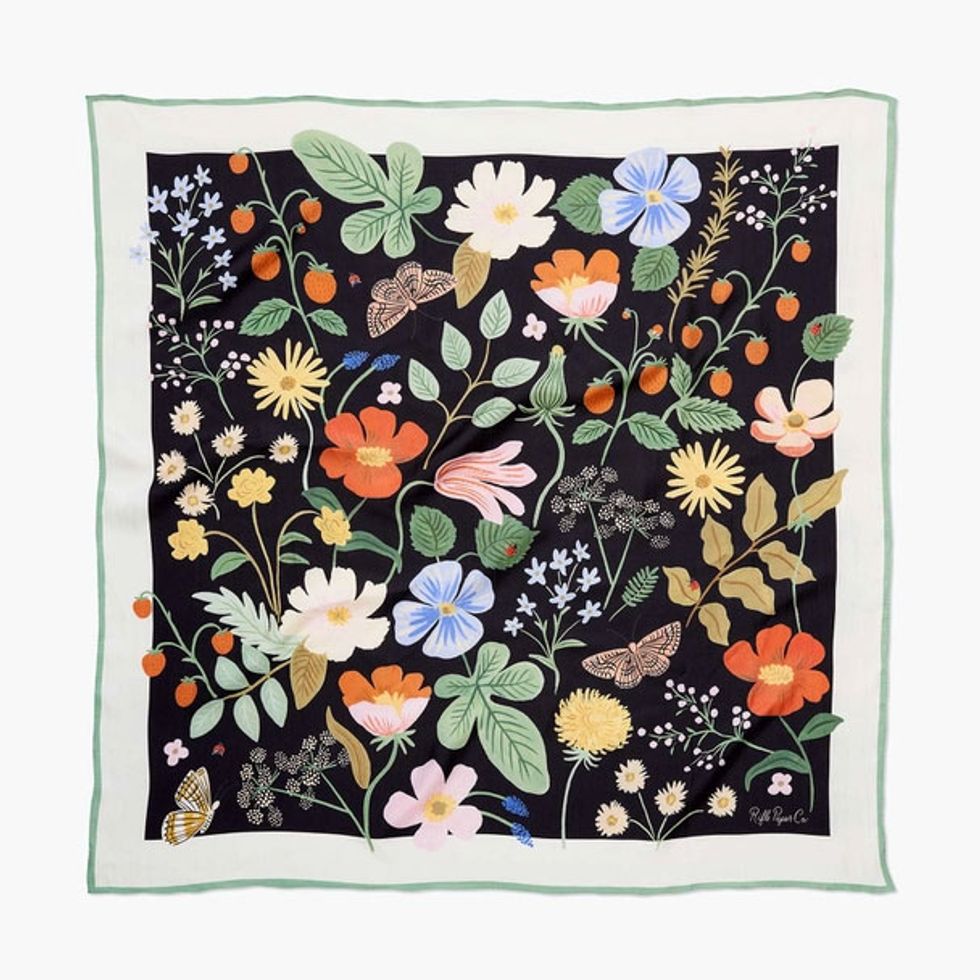 Rifle Paper Co.
Wool
Some say scarf, others may call it a blanket, but that doesn't bother us in the slightest. This winter we are looking for a style that we bundle up in for outdoors, then quite literally curl up underneath once inside. If you're not wearing it underneath a coat, we recommend donning it more like a shawl to show off its fabrication in full. And why not belt it to create your own makeshift outerwear and call attention to your body's silhouette, even if it
'
s buried under layers and layers?
Runway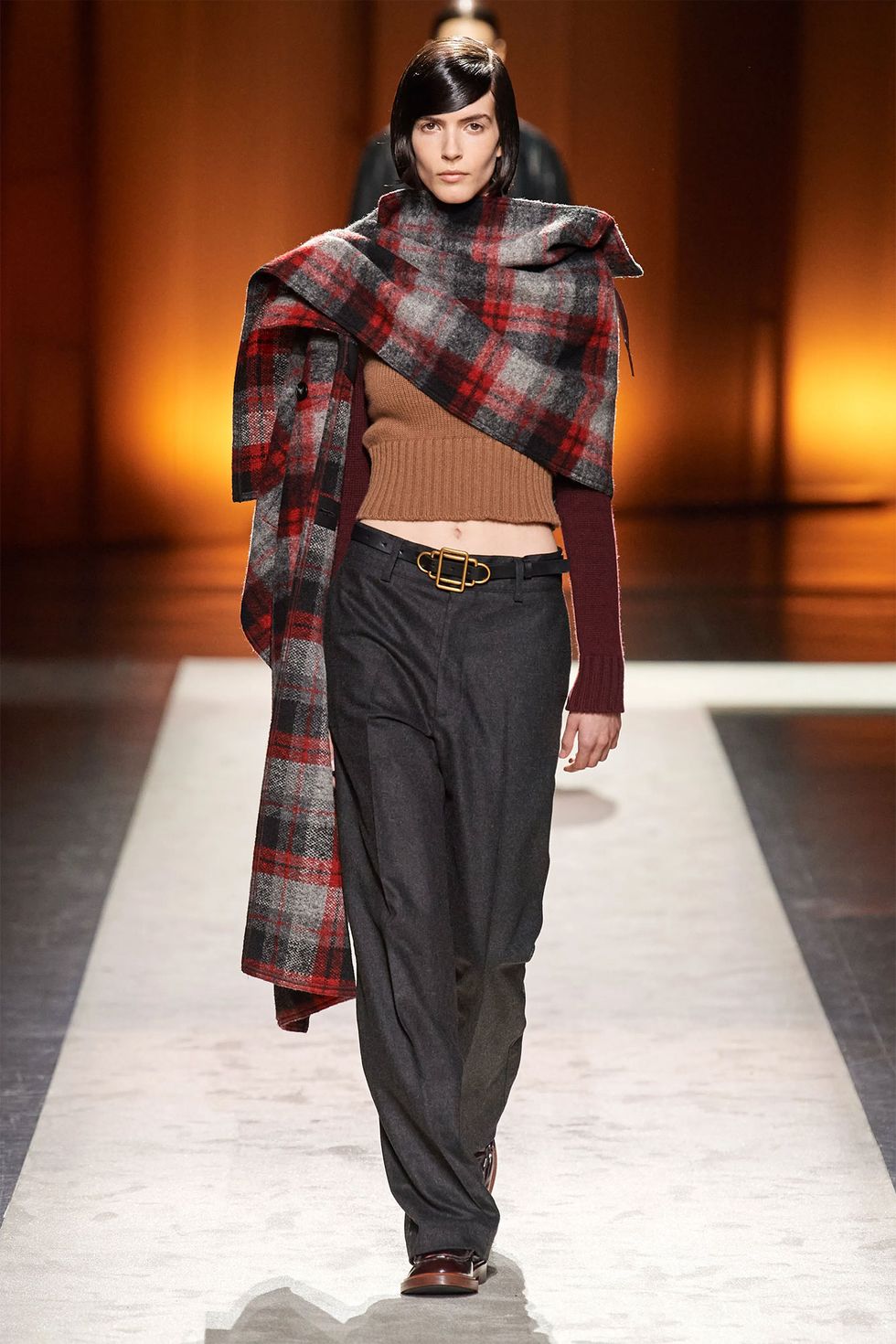 Tod's Fall 2020
Photo: Isidore Montag / Gorunway.com
Reality
Joseph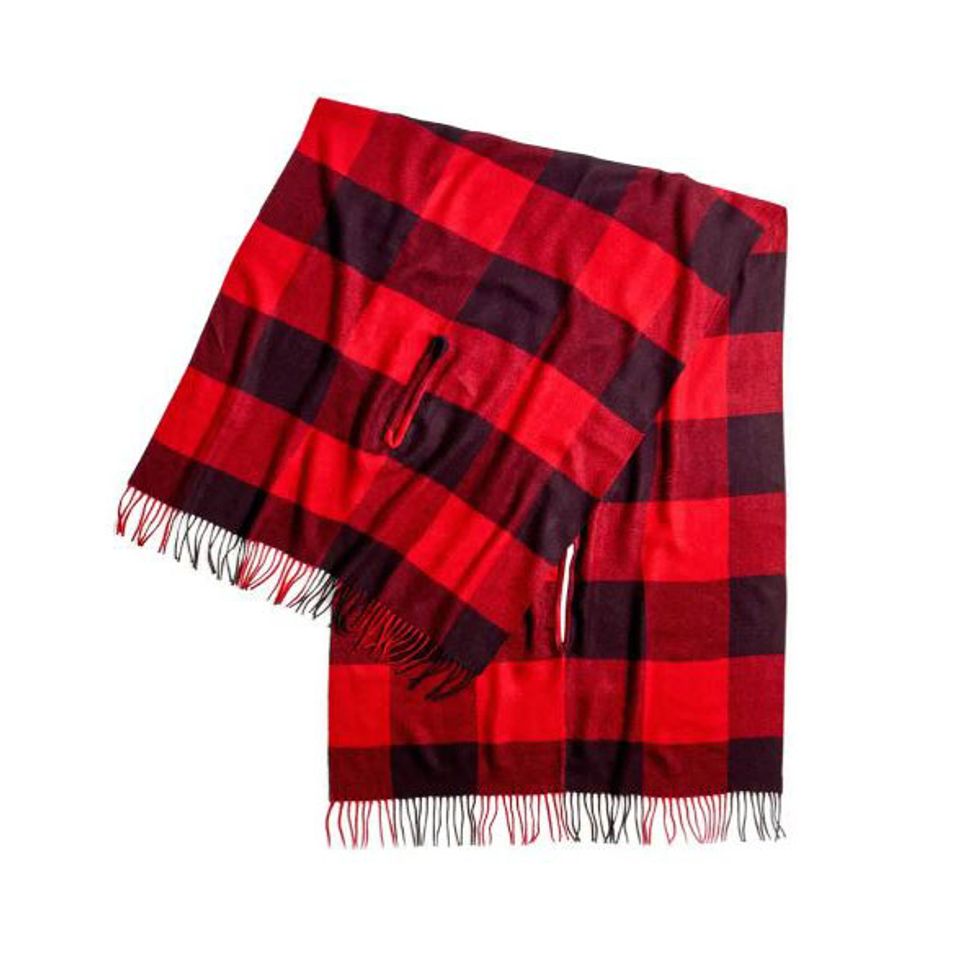 Madewell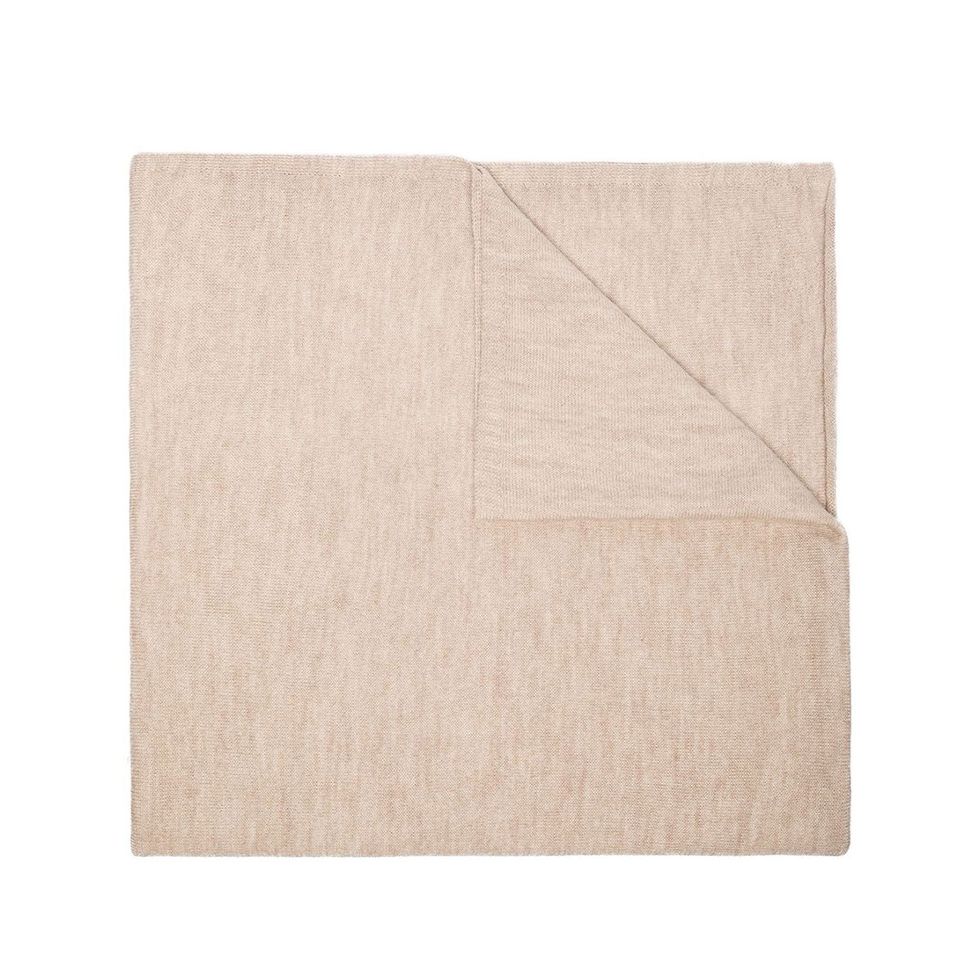 Lauren Manoogian
Puffer
An extension of the popular style you're probably donning on a regular basis already, a supersized puffer scarf provides some serious insulation for your chilly neck. The plush accessory can be worn with a corresponding puffer jacket, but looks just as good in contrast with a more polished wool or trench coat for a surprising dash of utility.
Runway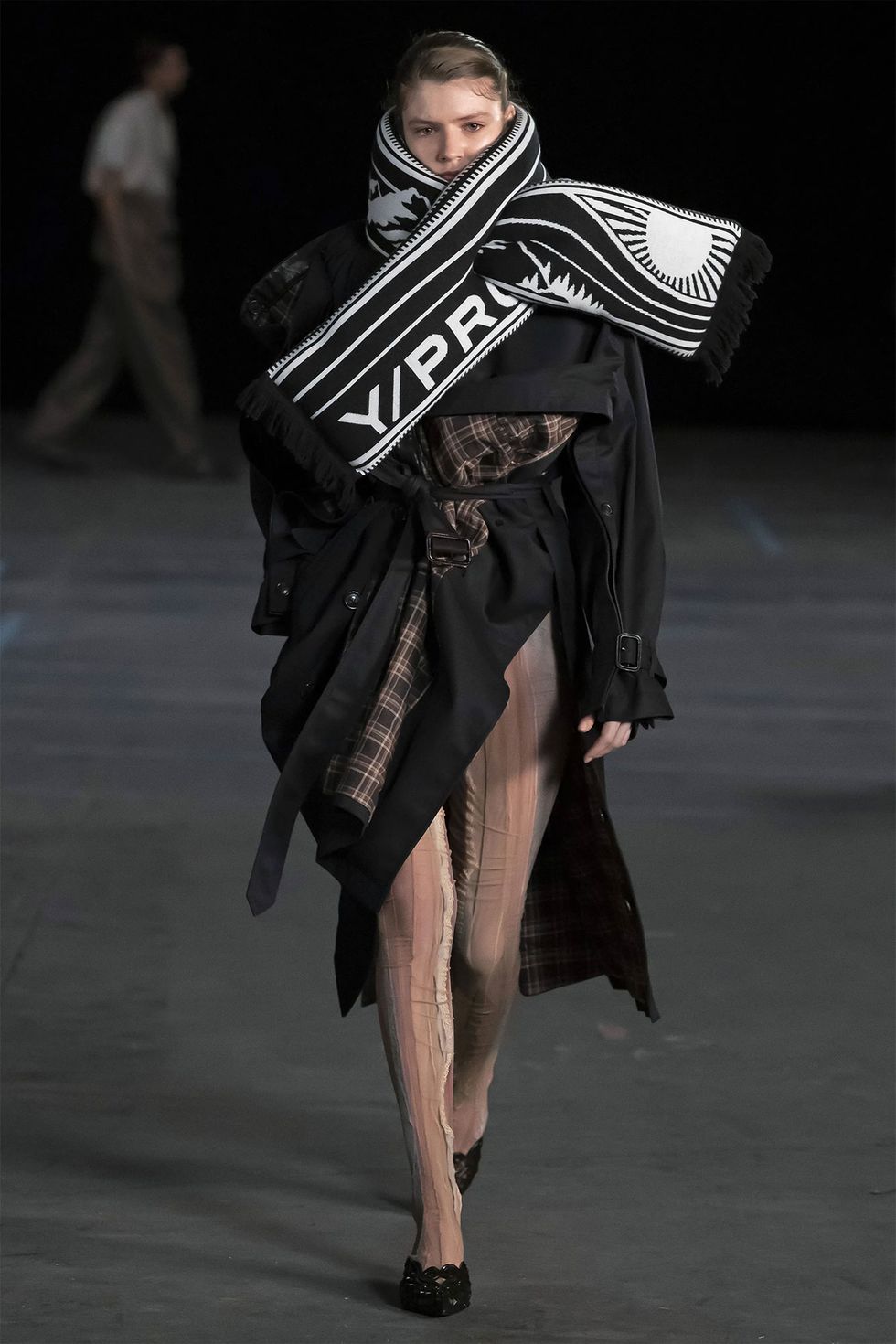 Y/Project Fall 2021
Photo: Giovanni Giannoni / Courtesy of Y/Project
Reality  (sort of)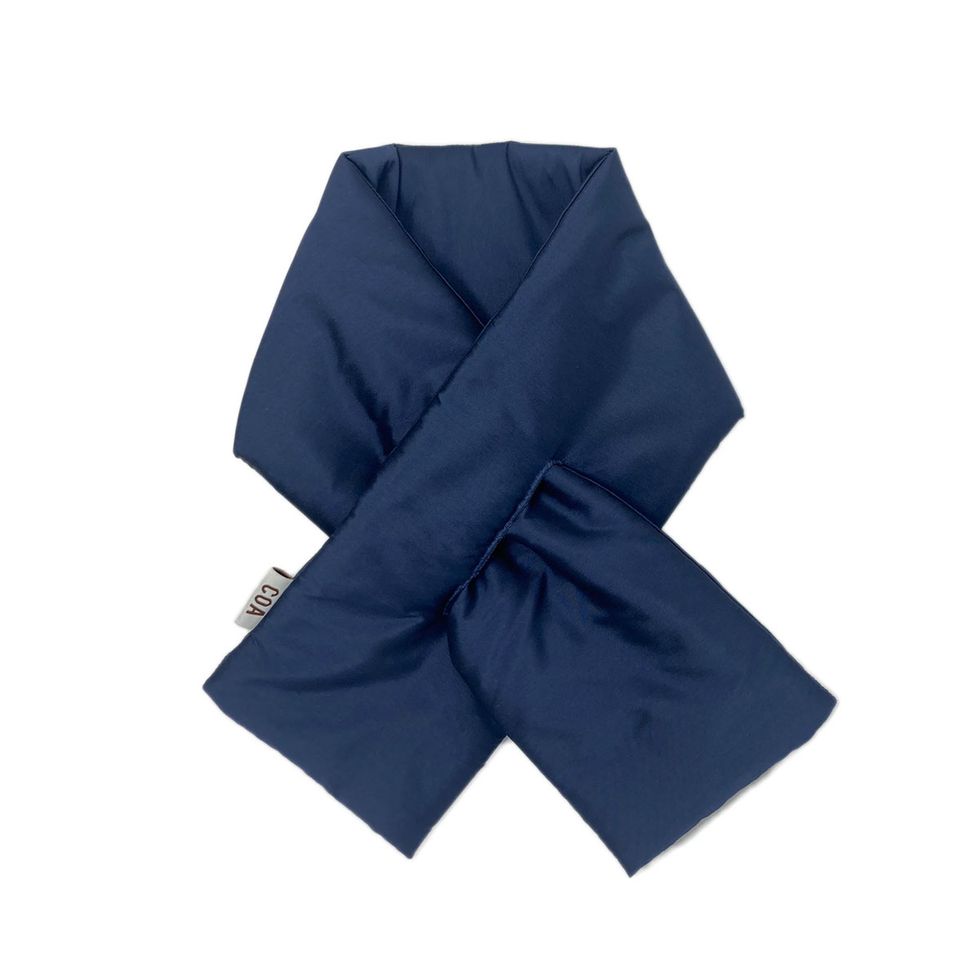 Coming of Age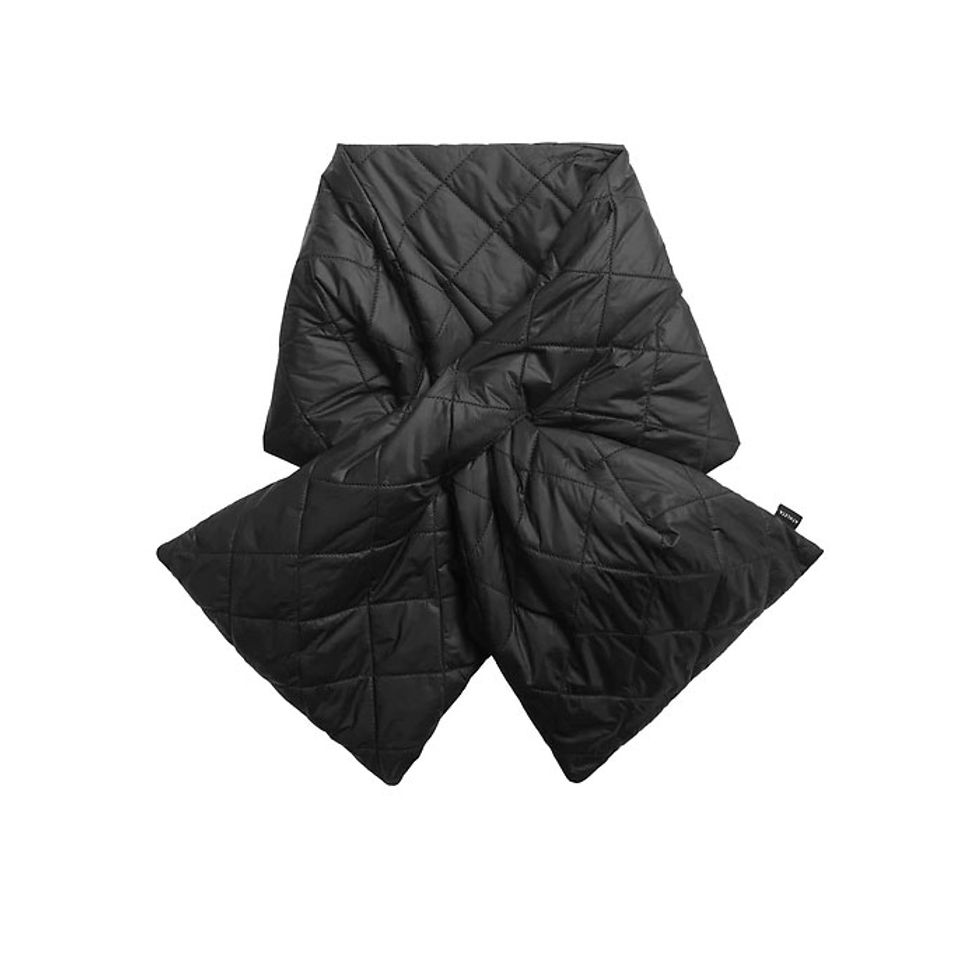 Athleta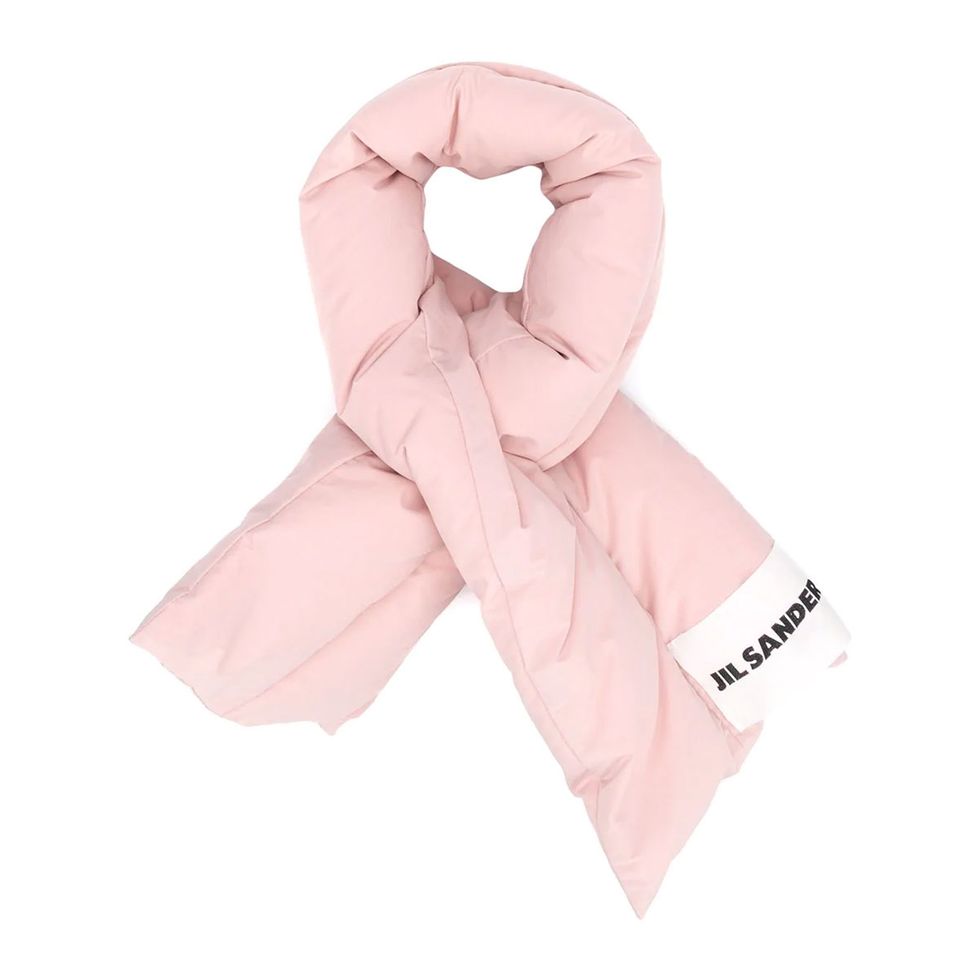 Jil Sander