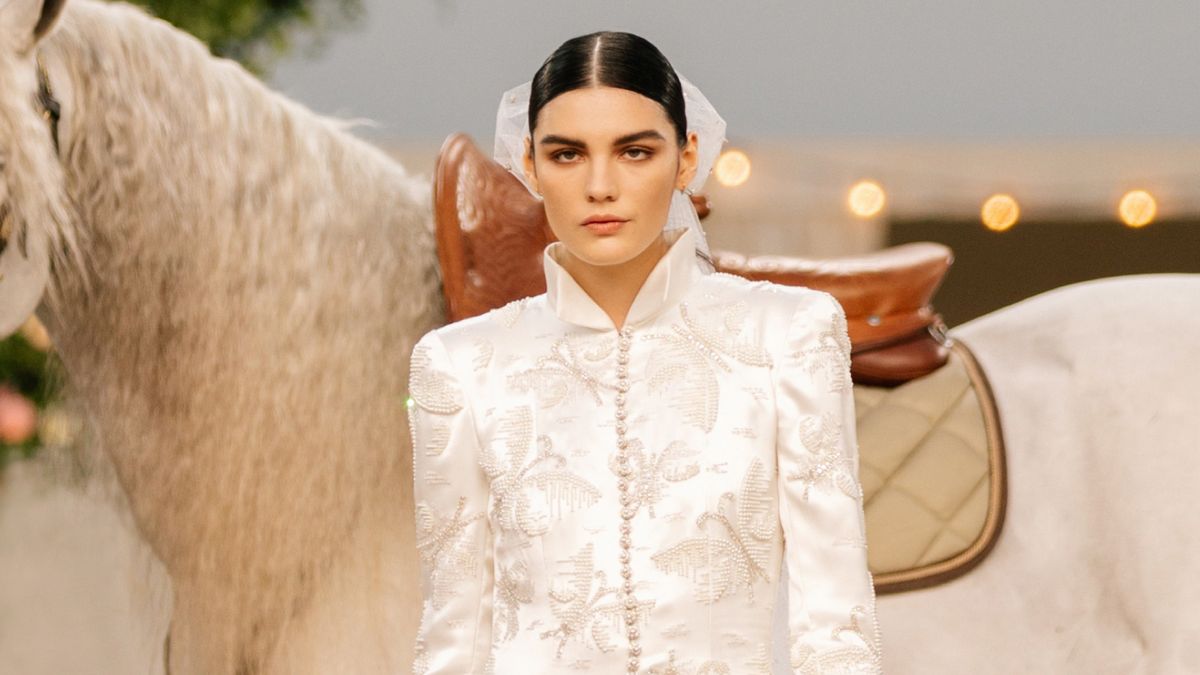 Fashion Week
What you need to know.
In this interconnected creative universe, art informs fashion, and haute couture is like the meeting place through which ideas are exchanged. It's a celebration of craftsmanship often rendered impossible by the demands of fashion's constantly ticking seasonal clock. The concept of haute couture is a far cry from most of our lives—
especially
now—but in a sartorially induced bout of escapism, it allows us to imagine existing in a setting which requires one of these exquisite handmade confections. And though those settings are no longer as prevalent, the haute couture customer apparently still exists.
Kim Jones, who debuted his much-anticipated first collection for Fendi, spoke of taking the current state of the world into account while designing. "I have friends that just buy couture clothes, and they don't buy big ball gowns. They buy real clothes
—
things that fit their bodies," he told
Vogue
. What do real clothes look like through the lens of a haute couture house? The answer depends on who you ask. Valentino's Pierpaolo Piccioli views it as an expert mix between formal and casual, all rendered in exquisite tailoring and fabrications. CHANEL's Virginie Viard envisions unconventional, bohemian-style nuptials. Alber Elbaz, in his return to the fashion scene after a five-year hiatus, presents us with a challenge to the conventions of haute couture by creating clothes that cater, above all else, to the shape of the body. Regardless of the approach, we've rounded up everything you need to know from this January's Haute Couture Fashion Week.
---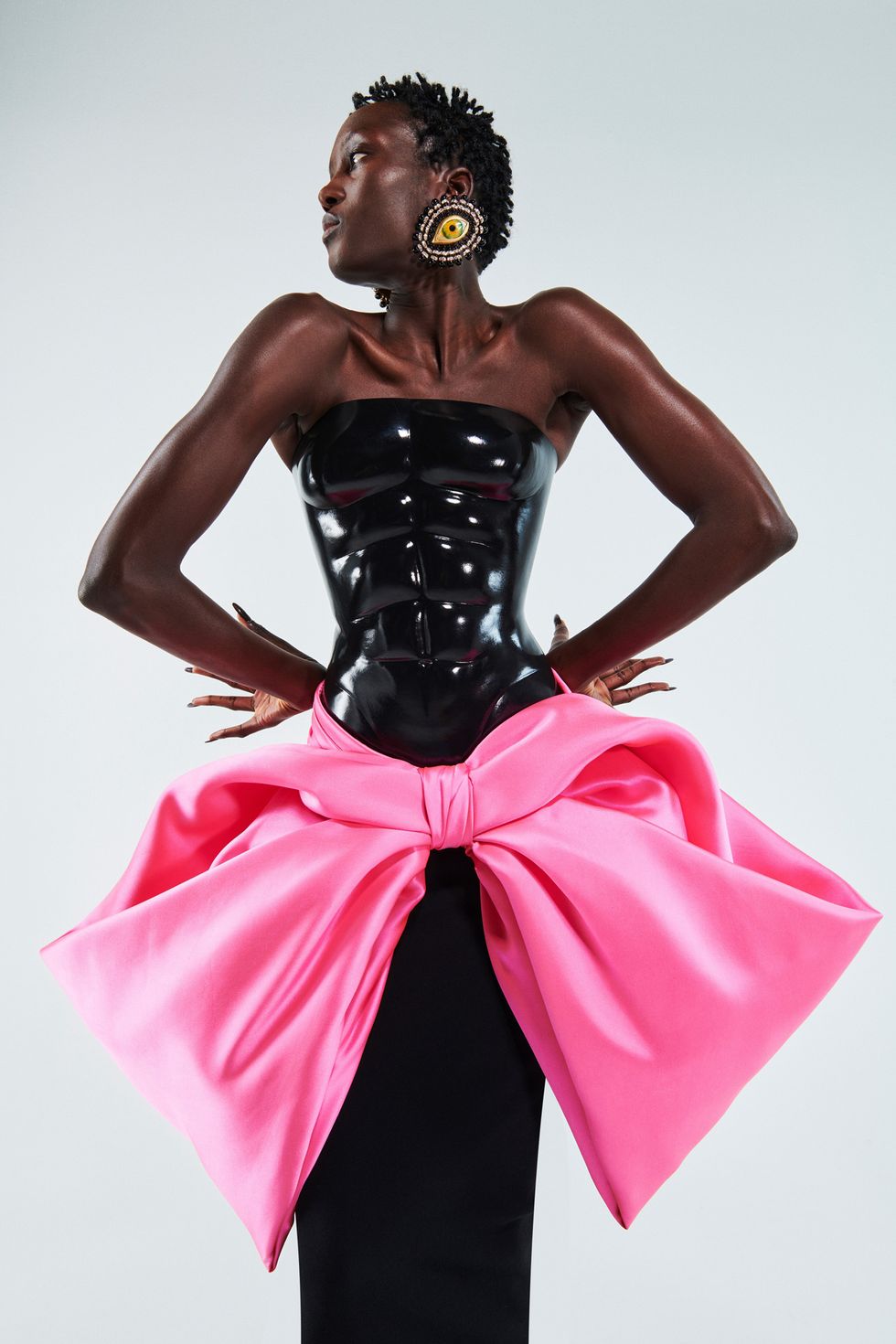 Schiaparelli
Photo: Daniel Roseberry / Courtesy of Schiaparelli
This wouldn't have anything to do with the fact that we've hidden our bodies under layers and layers of fabric by way of sweatpants and hoodies, would it? At couture week, designers exhibited a refreshing respect for the human form. In the case of Schiaparelli, designer Daniel Rosenberry debuted superhero-like structured bodices emblazoned with abs worthy of Wonder Woman. At
AZ Factory
, Alber Elbaz leaned into the body-conscious look of the 2010s, creating dresses that appeal to a multitude of body types and celebrate its form. On a less obvious note, we saw plunging necklines and peek-a-boo sheer confections all around.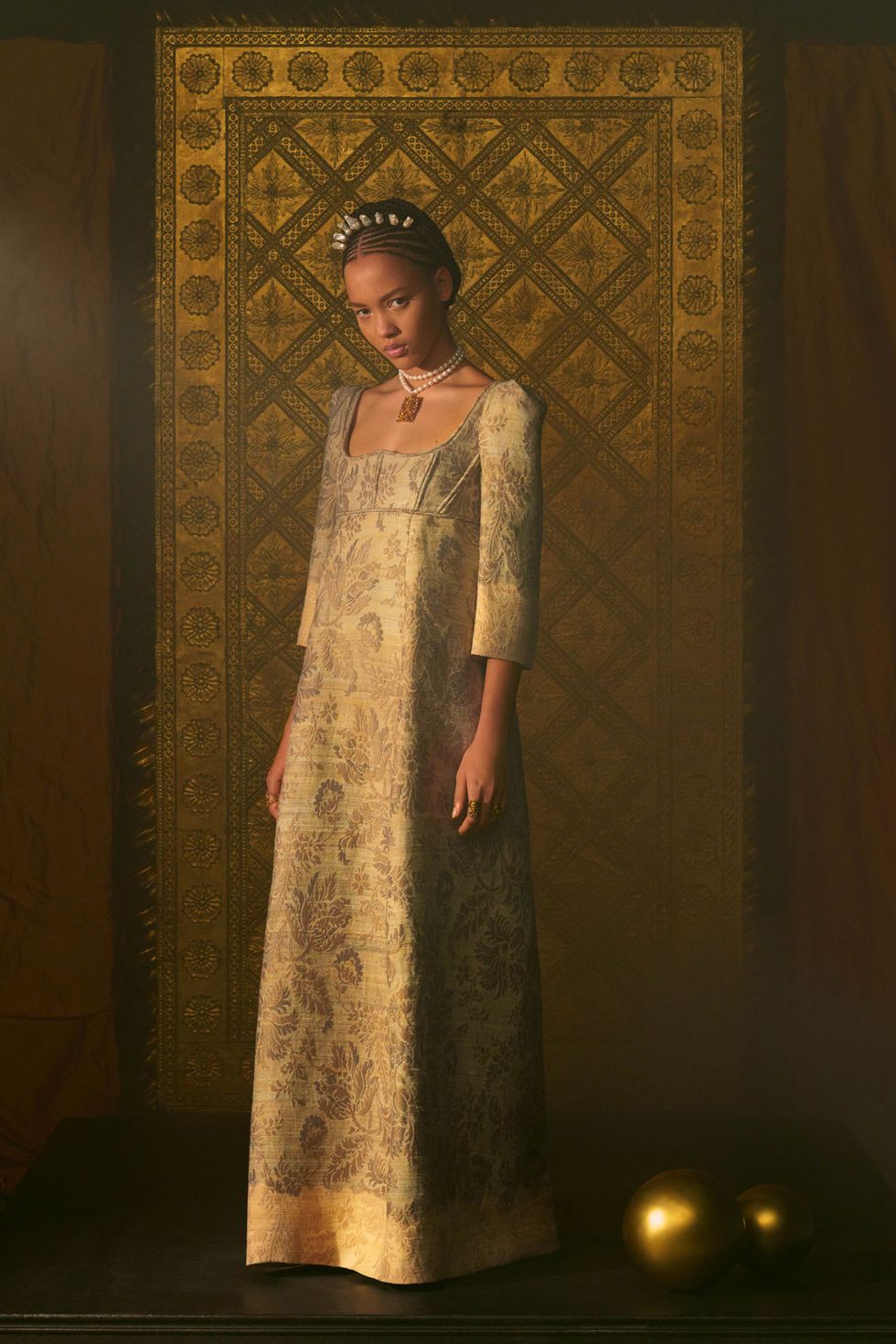 Christian Dior
Photo: Elina Kechicheva / Courtesy of Christian Dior
We'd be remiss not to acknowledge the influence a certain Netflix series has had on the world these past few months. In true Bridgerton fashion, models floated down runways from CHANEL to Dior clad in empire waistlines and stiff brocade. This antidote to loungewear provides a glimpse into the fantasy we crave, one with elaborate parties and late-night rendezvous. Are we all harboring a clandestine desire to perch, gown-bedecked, in a castle? Fashion sure seems to think so.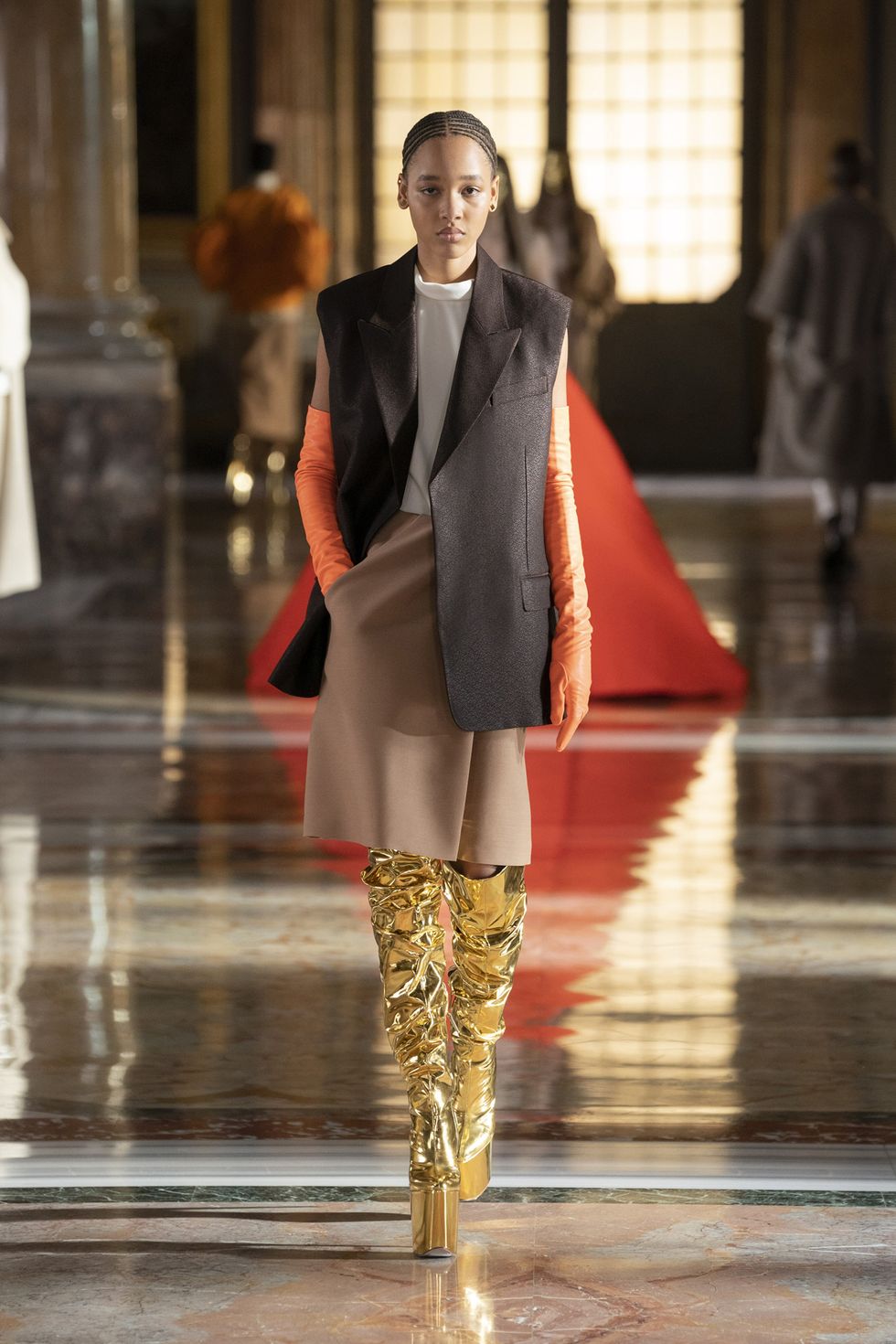 Valentino
Photo: Courtesy of Valentino
Couture week cemented the
vest
as a super trend, proving its staying power. On runways from CHANEL to Valentino, the vest appeared in an array of fabrications and silhouettes—a tailored brown offering, a slouchy turtleneck rendition, or even a structured V-neck number. Regardless, we now have yet another reason to add them to our wardrobes.
The Solution to Getting Dressed: A High-Low Mix of Formality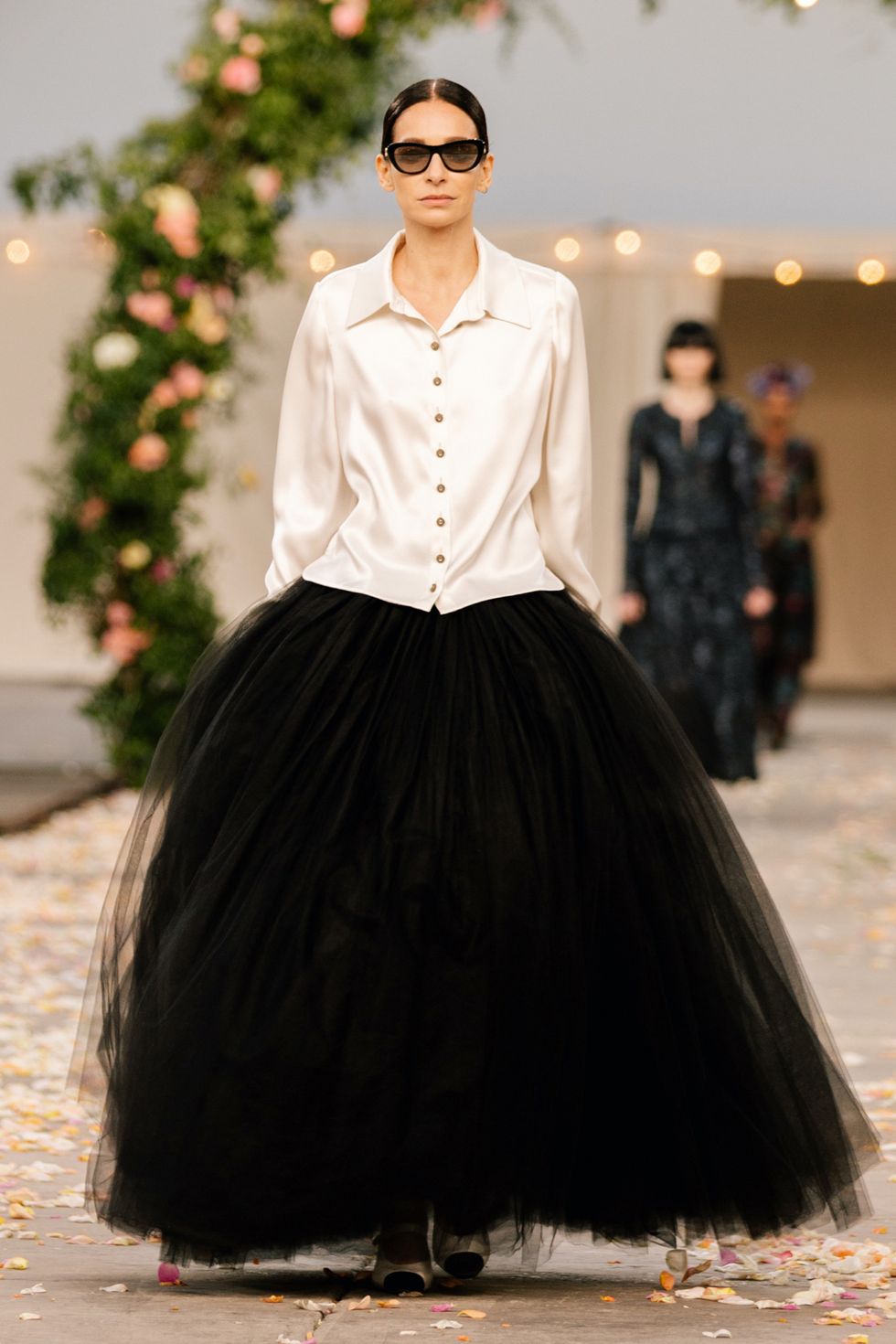 CHANEL
Photo: Courtesy of CHANEL
Designers are offering a sort of road map for the much-anticipated day in the future—whenever that may be—when we finally rediscover the more exciting items in our closet. To combat the hesitancy sequins, feathers, and leather confront us with, they are showing us ways to effectively dress down formalwear, in a manner of which
Jenna Lyons
would wholeheartedly approve.
Imperfection Is Cause for Celebration
Fendi
Photo: Courtesy of Fendi
From the madness at
Ronald Van Der Kemp
to the precise undoing at Fendi, we're seeing deconstruction of the concept of perfection this season in the form of asymmetry. The notion is striking in the context of haute couture—where superior craftsmanship reigns supreme—and catches your eye more than it would on a typical runway.
Heels May Make a Comeback After All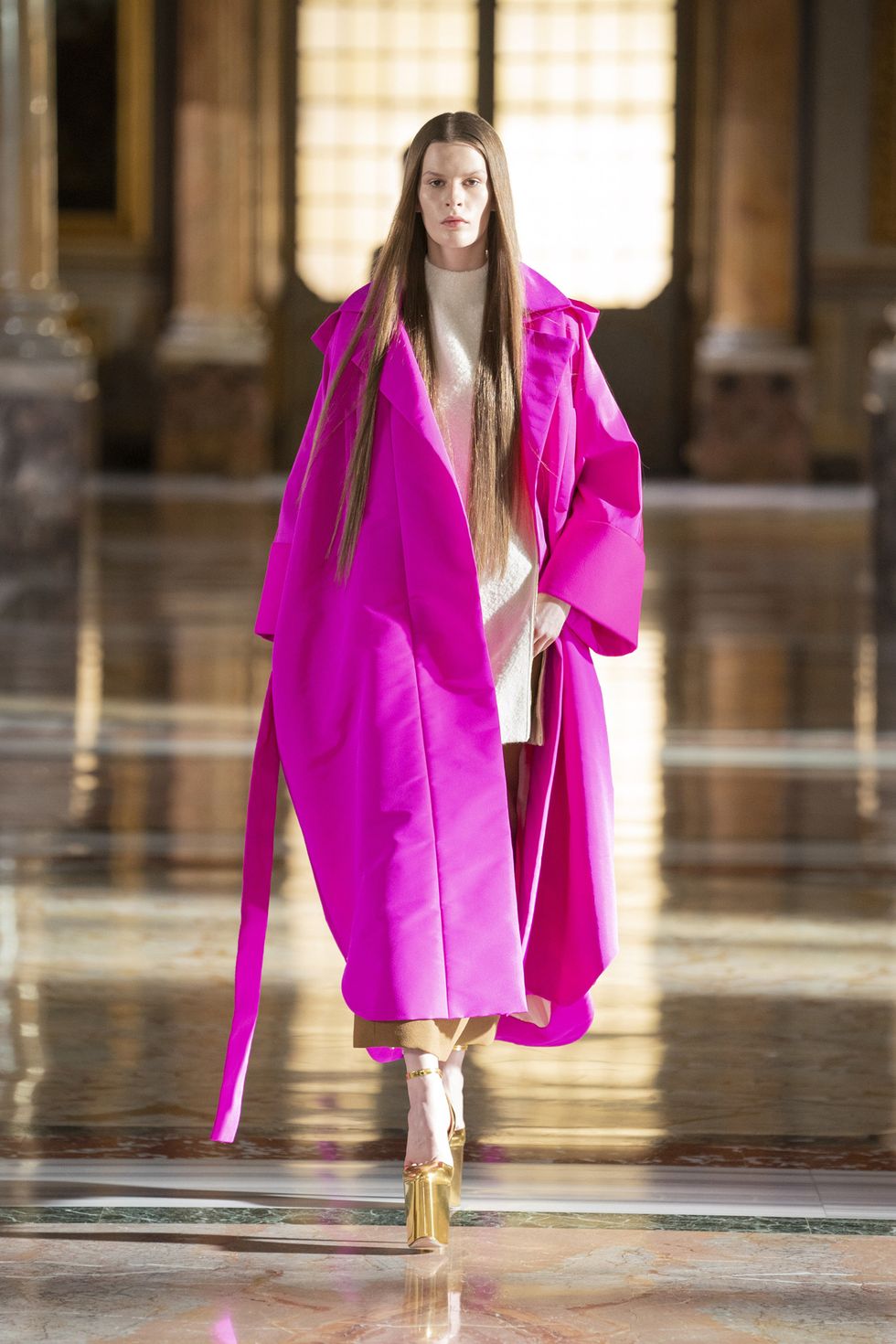 Valentino
Photo: Courtesy of Valentino
After much
debate
, we are beginning to see a heeled shoe triumph again—at least in the form of a platform. Pierpaolo Piccioli
's
 towering triumphs rivaled the heel heights of the designs of McQueen and Jeffrey Campbell from decades prior. According to
Diet Prada
, this may be a sign of recession, but all we know for sure is they sure are fun to look at.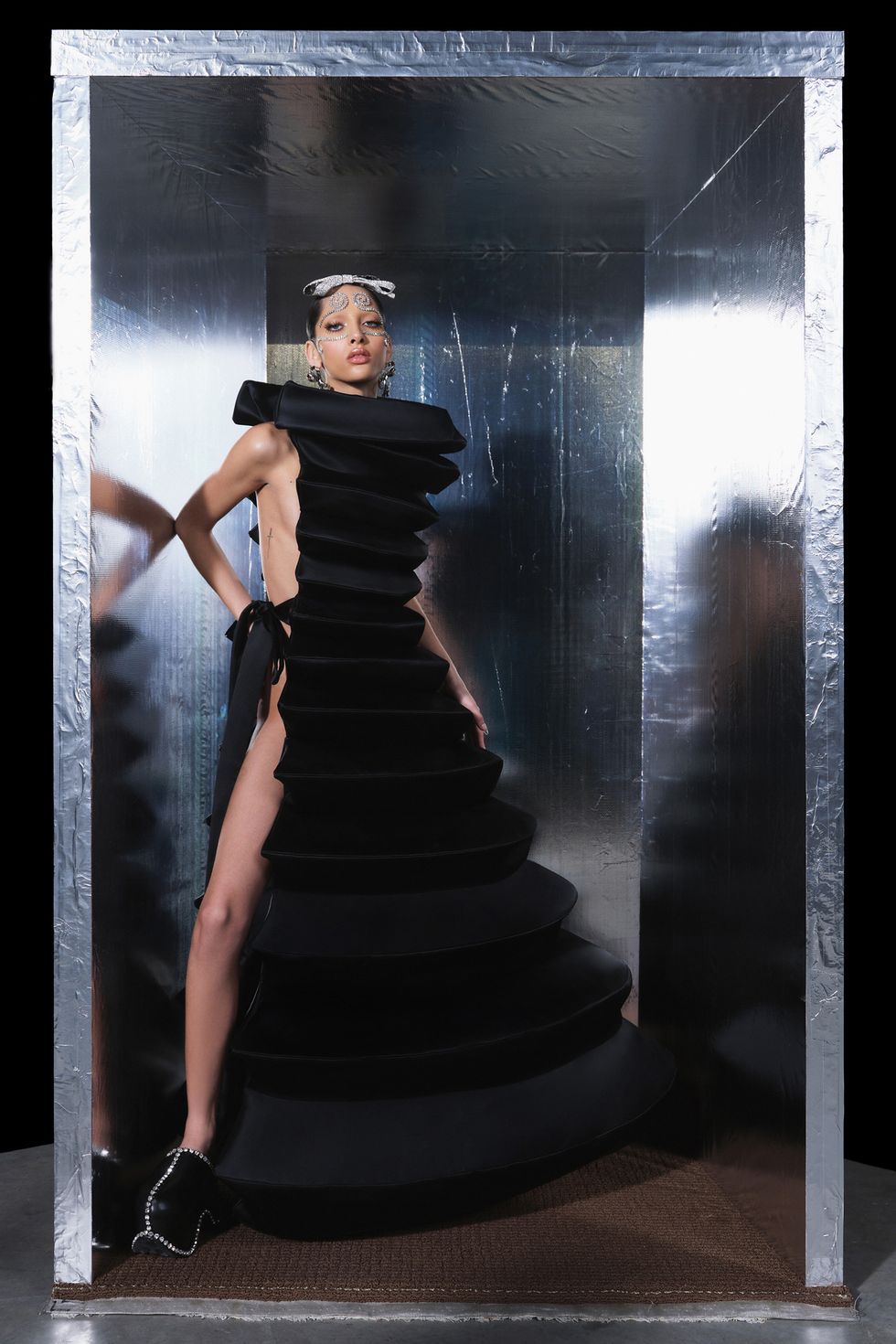 Area
Photo: Courtesy of Area