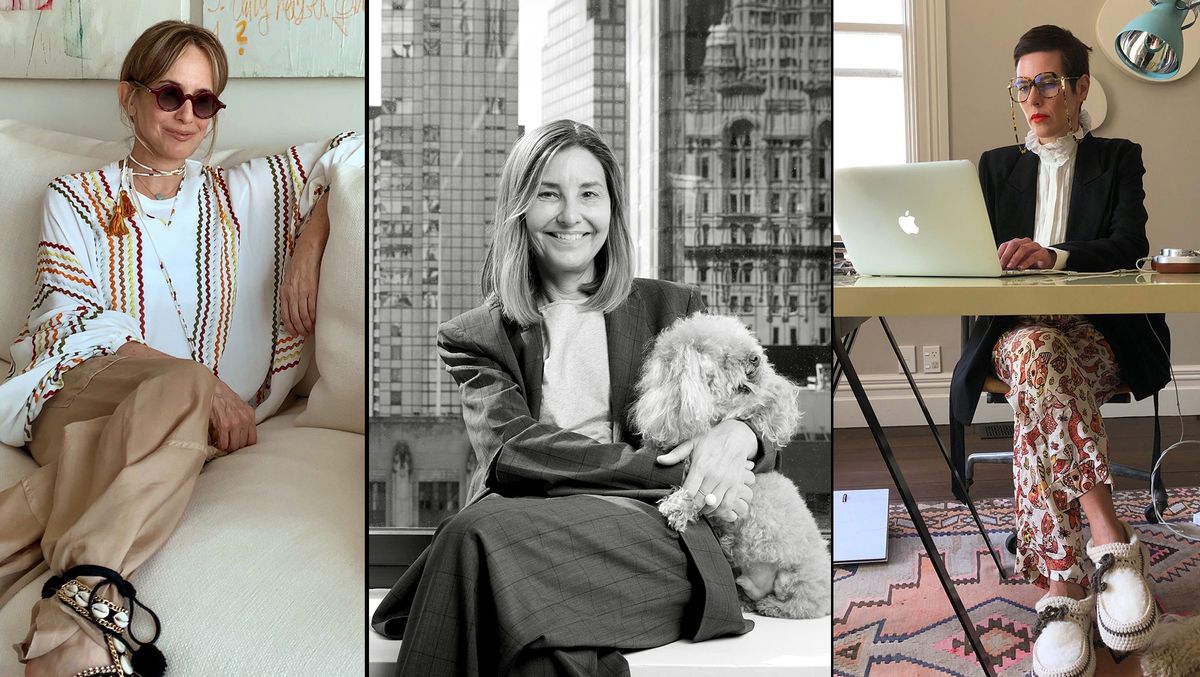 Designers
3 Designers on Operating a Fashion Business in the Time of COVID-19
Plus, their views on how this will affect fashion long-term.
Graphic
Rachel Pickus
Designers play an integral, yet very challenging role in fashion. They fuel the creativity of the industry, churning out seasonal collections year after year. On top of that, they are first and foremost a business—whatever they make, they have to sell. On a normal day it's a delicate balance that is much harder than it looks. Layer on a pandemic to complicate matters, and the rules are just asking to be rewritten.

This pandemic may fundamentally shift the way many of these businesses operate. Before all this, the fashion cycle was built on major fashion weeks across the world—designers were under pressure to design and produce at a rapid rate to keep up with everyone else. All these tent poles have been hindered by the current state of things, and their necessity has therefore been questioned, leaving the future of the industry in a bit of a haze. We decided to ask a few of our favorite designers to clear this up for us. These three industry veterans shared how they are getting along and their thoughts on the future of fashion.

 
---
Amy Smilovic of Tibi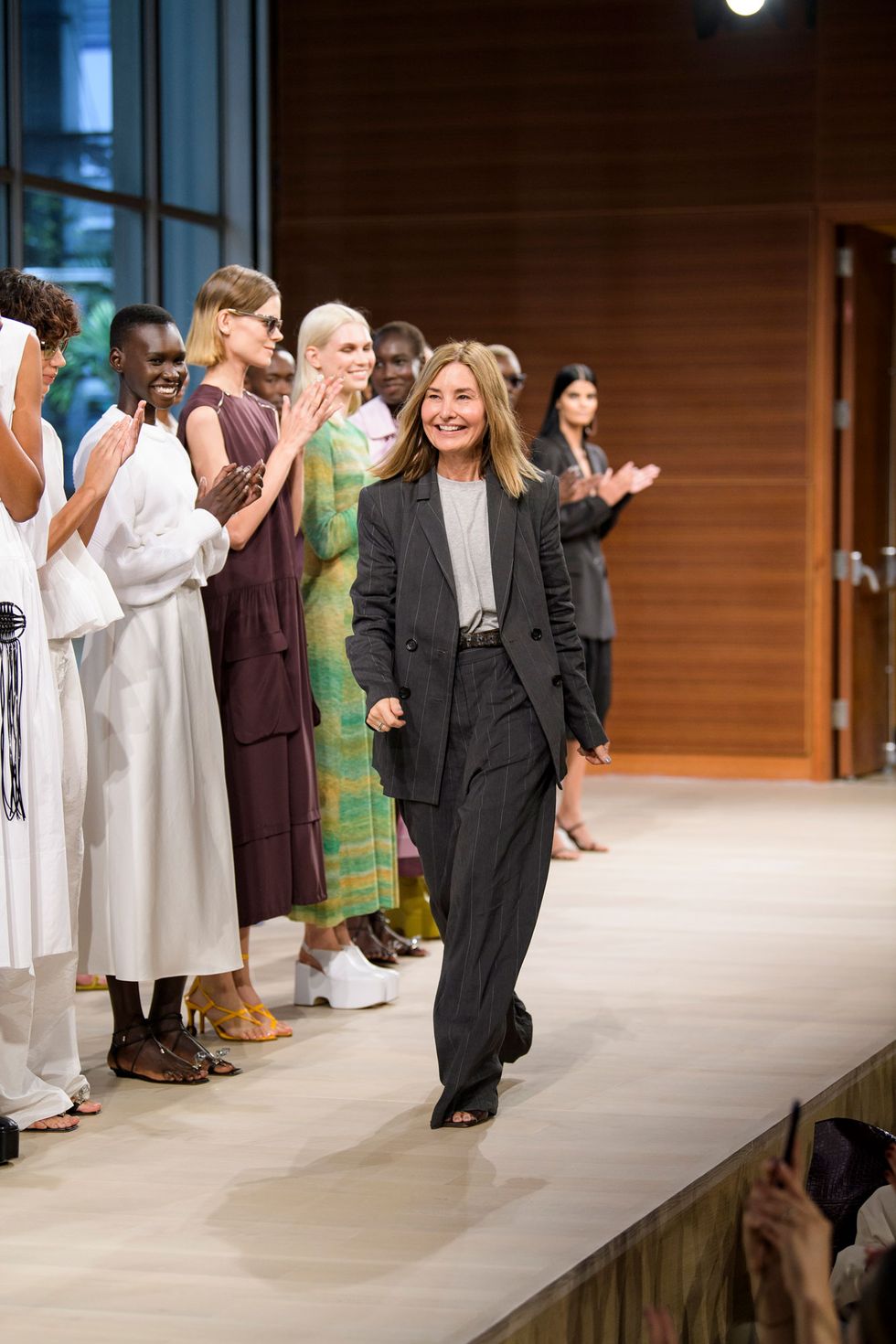 Photo: Courtesy of Amy Smilovic
The Tibi team has pushed an edited version of their resort collection to spring so now, instead of design and production, they can focus on addressing the needs of their customers, their retail clients, and even their own team. While design is at a standstill, founder Amy Smilovic has been using both the Tibi social media and her own as tools to share advice from her 20+ years in the business. "I'm just focused right now with helping out other young designers or entrepreneurs who are very panicked about what this means for them and how they'll get through it," she explains.





"I think all of us need our emotions to settle before we really start putting things onto a sewing machine again."



Smilovic has shifted the focus of the conversation to style and helping people discover their own relationship with it through a series dubbed Friday Style Class alongside their typical posts via their grid and stories. "It
'
s more about expressing yourself and finding your style rather than
buy this pair of pants
," she says of her current approach to posting. Smilovic herself has been watching movies from the 1930s to note how personal style evolved as a result of the Great Depression, a time with the most similar economy to our current one. "I find it really interesting to see how they tackle the concept of aspirational dressing when clearly there were millions of people out in food lines," she says.
When they do think of production, their minds gravitate towards change. Smilovic and the Tibi team have been considering breaking from the fashion cycle for years, but have been struggling to find an appropriate time to get off the "hamster wheel." "We were on such a drug of big e-commerce players and big orders and big department stores," she says. Their new vision includes both producing less and producing better. She revealed to us that they are not afraid of a world without a fashion week and actually see it as a benefit for younger designers.
On a less fashion-centric note, the Tibi team set aside 1,500 pieces to distribute to healthcare workers through a nomination process. Each piece they sent included a handwritten note from someone on the team. They thought this was the best way to use their own resources to make a difference, and the benefits were much greater than they could have foreseen. Not only was the receiver thrilled, but the nominator was extremely grateful to be involved, along with the employees that got to have a hand in the process. "At least three people were really touched with each thing we sent out," describes Smilovic. "We need that ripple effect right now."
Tibi
Silvia Tcherassi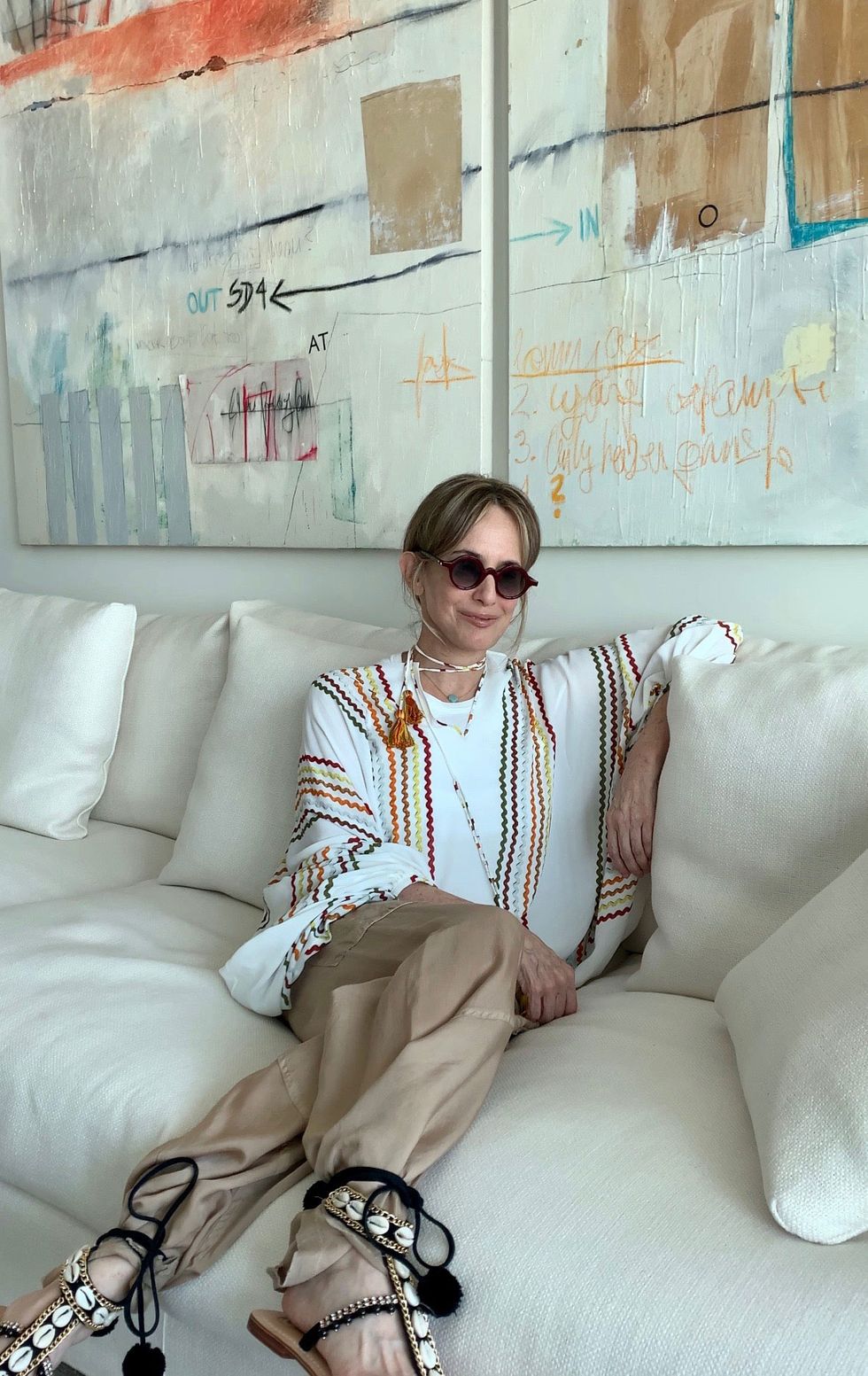 Photo: Courtesy of Silvia Tcherassi
Designer Silvia Tcherassi and her team are using this pandemic as an excuse to look back at their own roots. Her design philosophy is about producing pieces that tell a story. "I design timeless pieces,
"
says Tcherassi, "timeless, ageless pieces that you can wear today and maybe in 10 years." When thinking about designing her spring collection, she is looking back in order to move forward. "I am imagining my new collection inspired by the collections that I showed in the '90s
—
very minimalistic, layers over layers of pants, many pieces in one look, but very comfortable," Tcherassi explains.
The team has edited their resort collection down to something comparable to a capsule to present to buyers. "It is not so easy because in November, when the people receive the collection, we don't know how the world is going to be at that moment," she says. However, her first and foremost concern is always her employees. "What I miss the most is the human connection with my team," Tcherassi reveals. The company produces in Colombia, which has recently opened back up for production. They are currently using the production of face masks to keep those factories running.



"I believe that opportunity arises from crisis and creativity flourishes after calamity, so I believe we will see a sort of renaissance period for the industry. I look forward to seeing what my peers create in this post-pandemic world!"



As a company that began using deadstock fabrics, Silvia Tcherassi has always put sustainability at the forefront of their minds. This pandemic has only cemented for them how important that is. Now they are thinking of sustainability in more than just an environmental perspective, implementing environmentally sound practices that also benefit their community in Colombia. Via social media, Tcherassi has gotten involved in the promotion of many social causes and has decided to run a 30-year-anniversary archive sale beginning July 1st, where they will donate all profits.

The brand doesn't produce an extravagant show for fashion week each season, but instead hosts a small presentation for buyers and editors to walk them through the newest collection—what many will be forced to do if fashion has to switch to a virtual medium. "We do this so that the product can be fully appreciated and also to establish a personal connection with all of those involved in the process," explains Tcherassi. She and her team are actually pleased that the stupor of fashion week may be put on pause.
Silvia Tcherassi
Silvia Tcherassi
Silvia Tcherassi
Karen Walker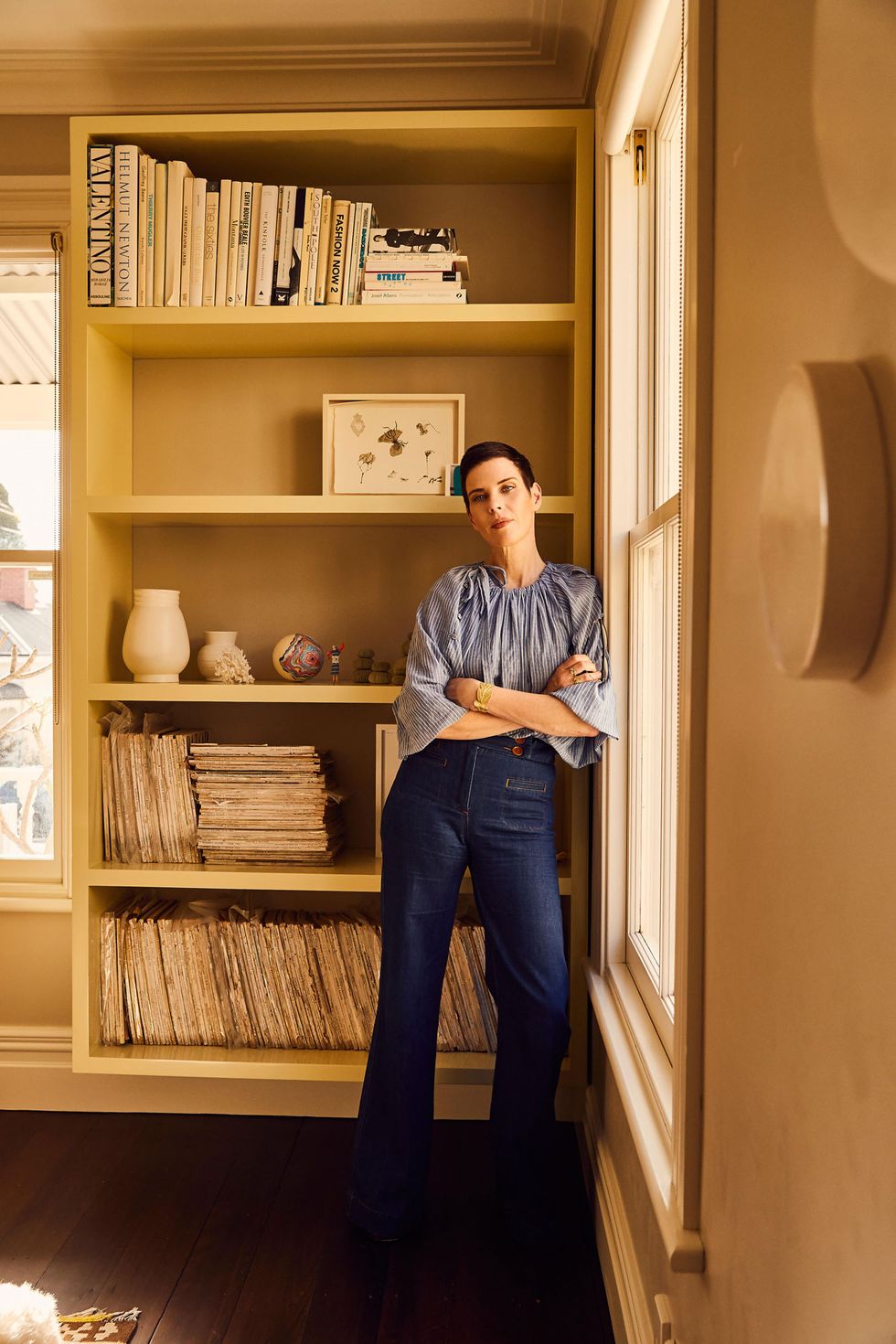 Photo: Courtesy of Karen Walker
Based in New Zealand, Karen Walker and her team have just been allowed to go back to work after seven weeks out of office. The majority of that time was spent rethinking their entire design process. "Before you even put your pen to paper, as a designer, you have to understand the purpose and the audience and their needs and desires and motivations," she explains, now that "the guidelines and perimeters have been reset."





"Big shifts like this put everyone back to zero, and zero can be a great place to start from."



Watching the government of New Zealand work through this in an efficient manner has had a significant impact on her own business acumen.
"
It's been empowering to see our government working from a place of service and not of ego," reveals Walker, a privilege that not all countries have. It has placed a newfound importance on her community and service towards it.
They have redirected their social media completely in order to better engage with their community. "It came down to us wanting to be generous, loving, and open. We thought about the esprit de corps of our community and what they were needing from us at the time," says Walker. The team has eased up on using the platform as a mechanism to sell product and instead has focused on sharing the stories of their followers.
The Karen Walker team has also been rearranging their priorities in terms of production. "I think this has really put the spotlight on questions like why, how much, who for, in what way," says Walker, "all those questions fashion's been asking of itself for some time but perhaps not fully actioning." With regard to fashion week specifically, Walker is pleased that this "archaic" system could finally be put to rest. The team itself has not presented at fashion week in years.
Karen Walker
Karen Walker
Karen Walker