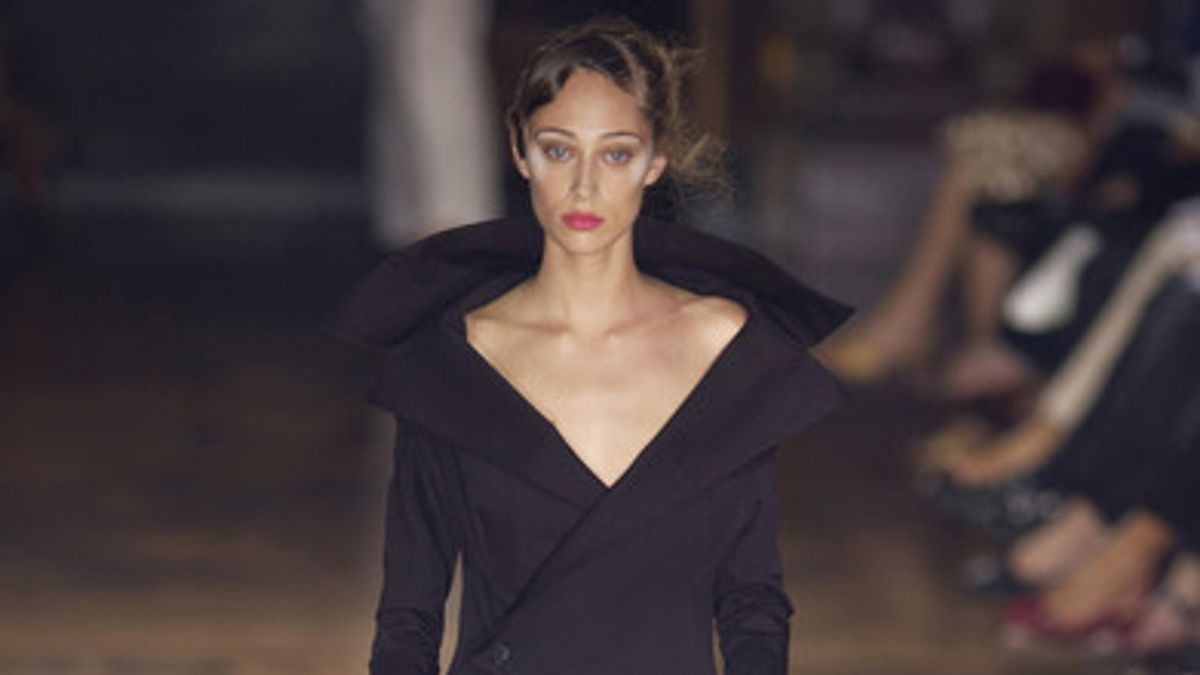 Shopping
Eccentric, artistic, yet wearable.
We talk a lot about timelessness within the fashion realm here at Coveteur. With trends exploding and subsequently fizzling at an inconceivable pace, the concept is a rare commodity. That said, one of the highest compliments a critic could give a designer is the admitted inability to place his or her collection in history. A tricky identifier to use at the time of creative conception, the adjective is easily attributed in hindsight.
Specific collections aside,
Yohji Yamamoto
is lauded as one of the fashion greats. His East-meets-West aesthetic expertly blends the styles of Paris and Japan—two cities held in the highest regard for their fashion sense. He toyed with the line
between masculine
and feminine, expertly blending the two. Yamamoto made a name for himself with his all-black, body-disguising silhouettes—sound like any New Yorkers you know? Many point to the 1998 wedding collection as the pinnacle of his career, but I find refuge in his more wearable ventures, namely
spring '03
.
Though his earlier collections were more avant-garde, this particular one possessed the magic of muted artistry—intricate construction that's not too eccentric to wear on an average day. In other words, his designs embodied that effortless cool factor we continually strive to achieve. These days, bizarre fashion is a tough sell as we find solace in muted loungewear. Yamamoto made oddity approachable in this specific assortment of garments.
If you break down the collection, you'll find a great deal of relevancy regarding the current moment in fashion. We're taking stock of particular items, silhouettes, and fabrications popular today—not trends so much as small sartorial movements that have endured for longer than a single season.
---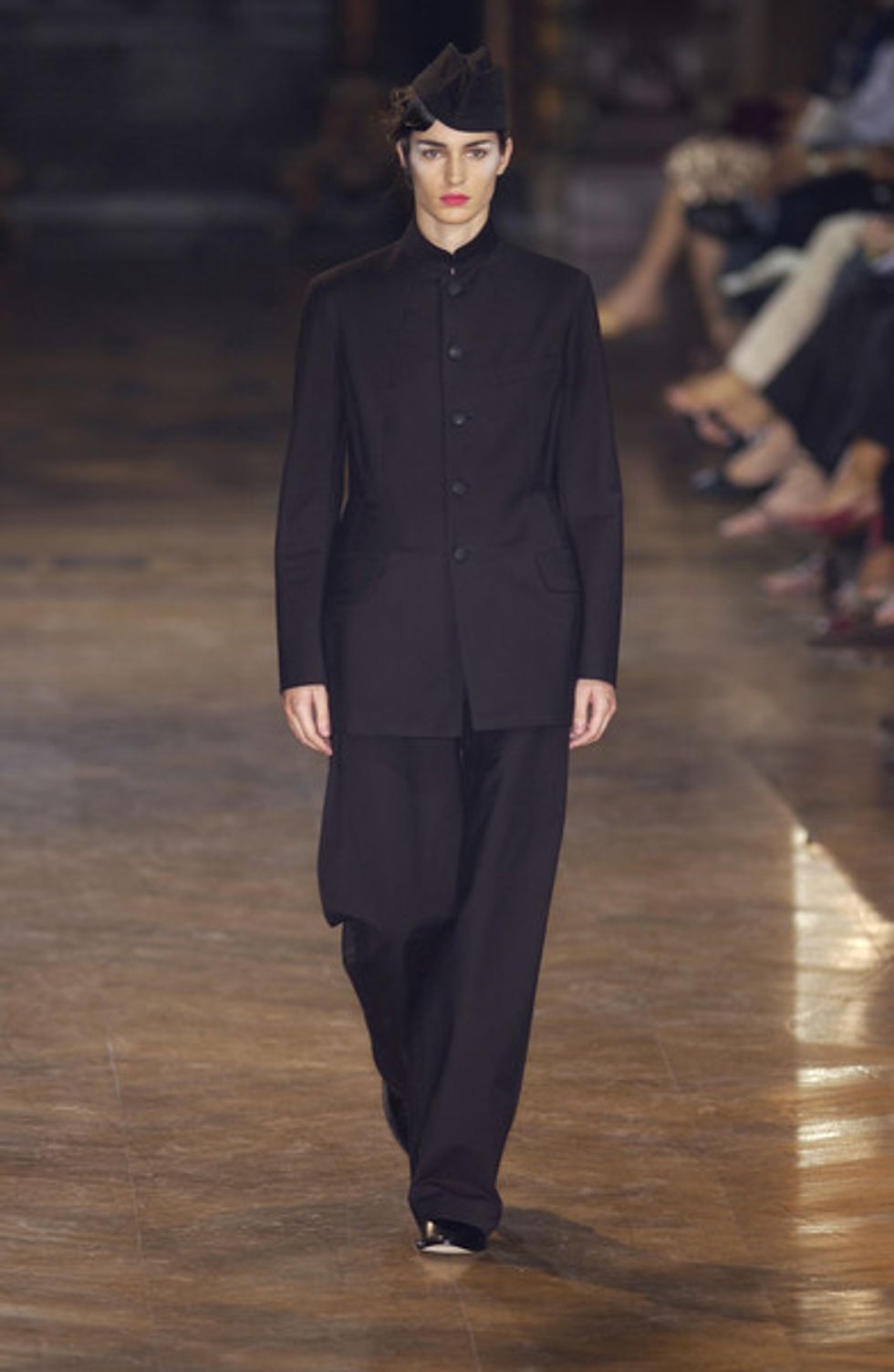 Photo: ImaxTree
The Japanese designer questioned the concept of a suit, deconstructing its iconic silhouette to create new shapes. He provided new alternatives to classic blazer and trouser silhouettes that could be easily mixed into your wardrobe. This particular
neckline
appears similar to a recent Fendi couture
silhouette
, no? And you can almost feel a recent Prada menswear collection in this
look
.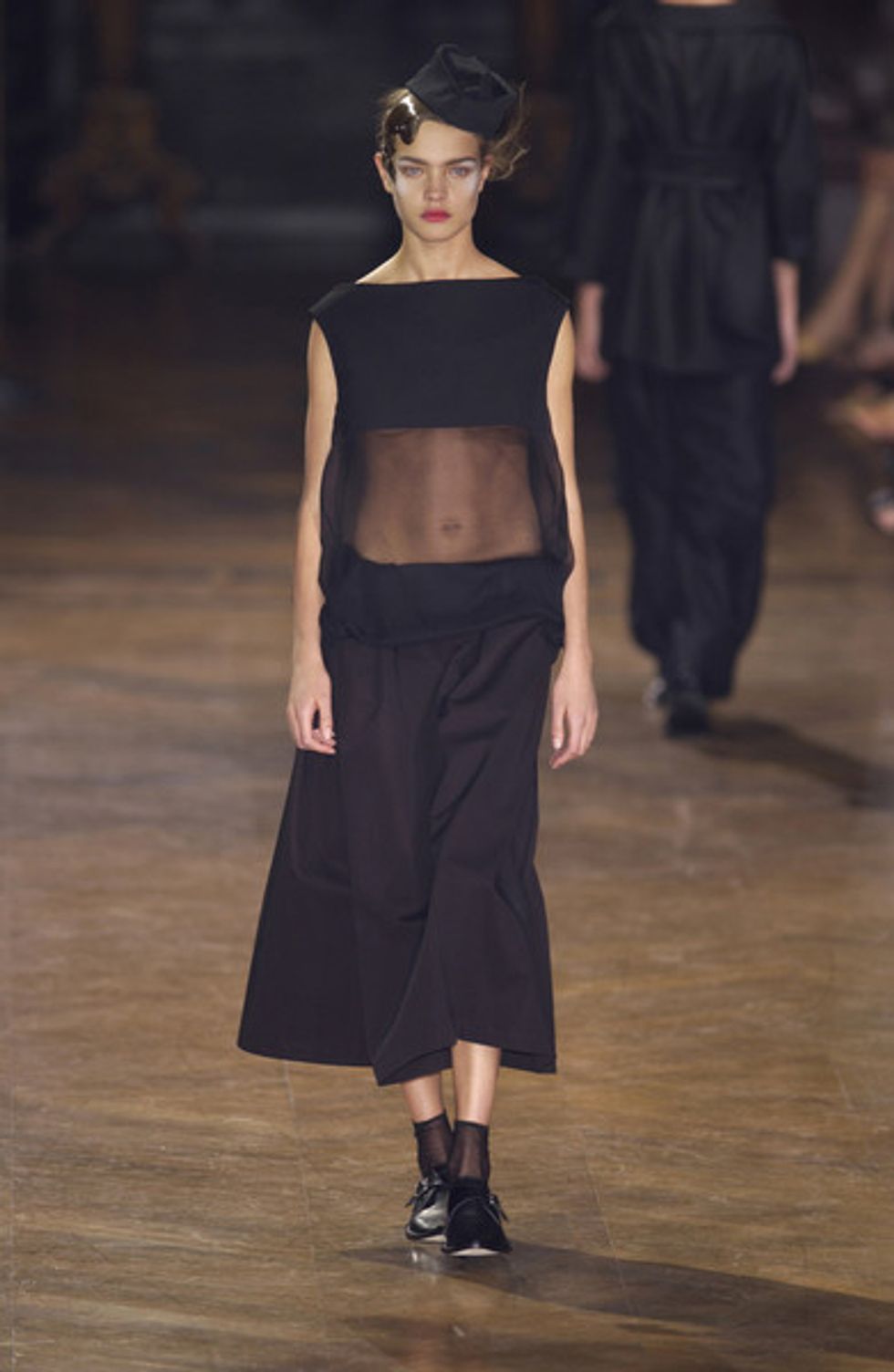 Photo: ImaxTree
His admiring portrayal of women offered sexuality in a less-is-more sort of connotation. Take, for instance, the
sheer
cutouts, which hit on two current trends, both placing emphasis on the human form. True to form, the shapeless silhouettes counteract the overt sex appeal to provide an air of mystery to all that behold the wearer.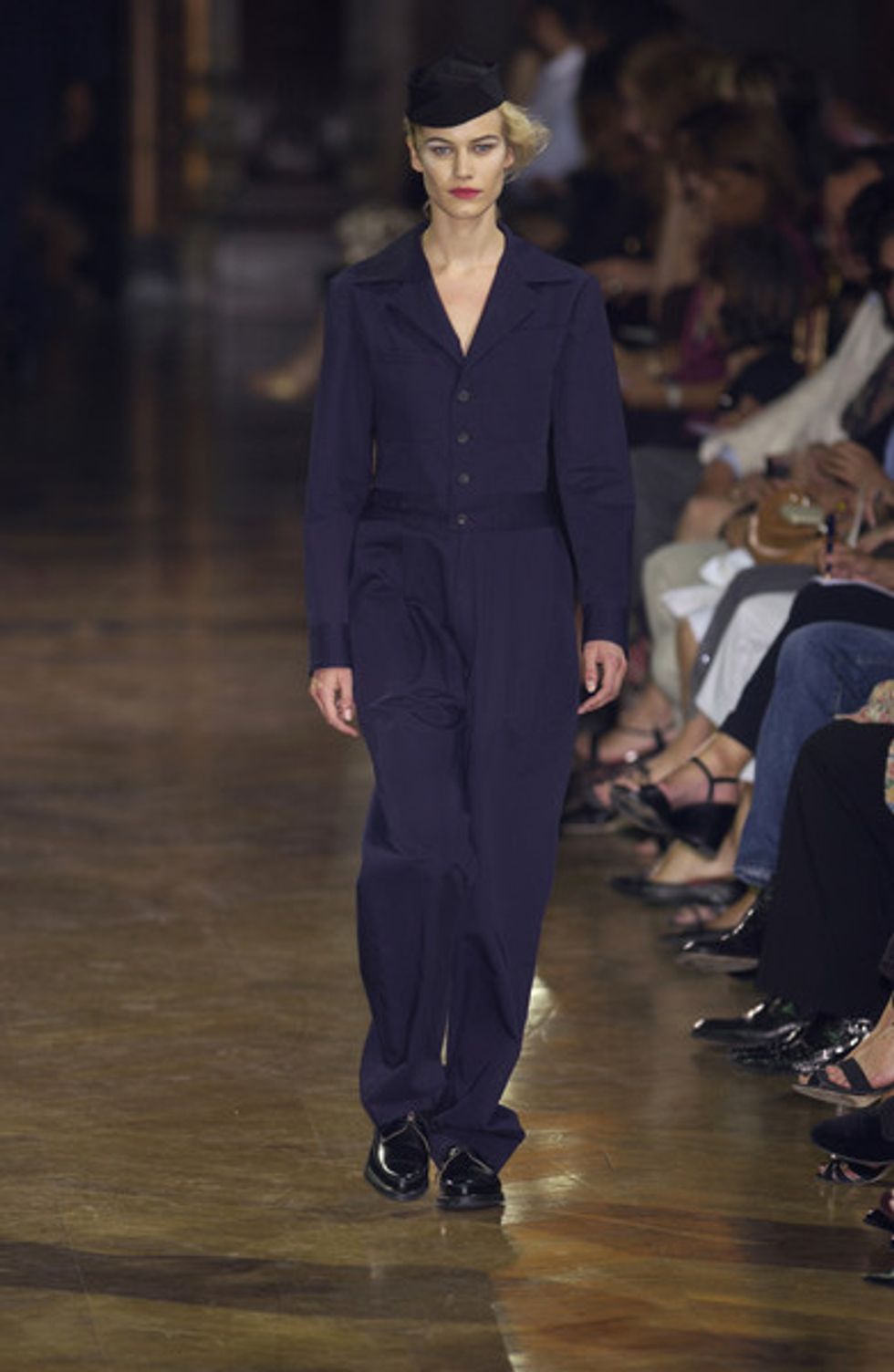 Photo: ImaxTree
One of the earlier adopters of the bridge between sport and fashion, Yamamoto implemented utilitarian aspects similar to what we see on the runways now. The collection began with a series of
boiler suits
we would wear in a heartbeat. As our quest for clothes that ease us back into the world of real fashion post-pandemic continues, a retrospective look at Yamamoto's spring '03 collection offers but one more solution of how we will outfit ourselves in the future.
Shop Vintage Yohji Yamamoto:
This coat has the perfect subtle modernity to last in your wardrobe for years. Sans lapels, it just barely challenges the notion of the typical coat silhouette, but would pair with just about anything you put with it.
Comfortable and cool—what more could you ask for in a WFH pant? The modern cargo style would look fantastic with a t-shirt and feminine shoe. Did we mention there's an elastic waist? Enough said.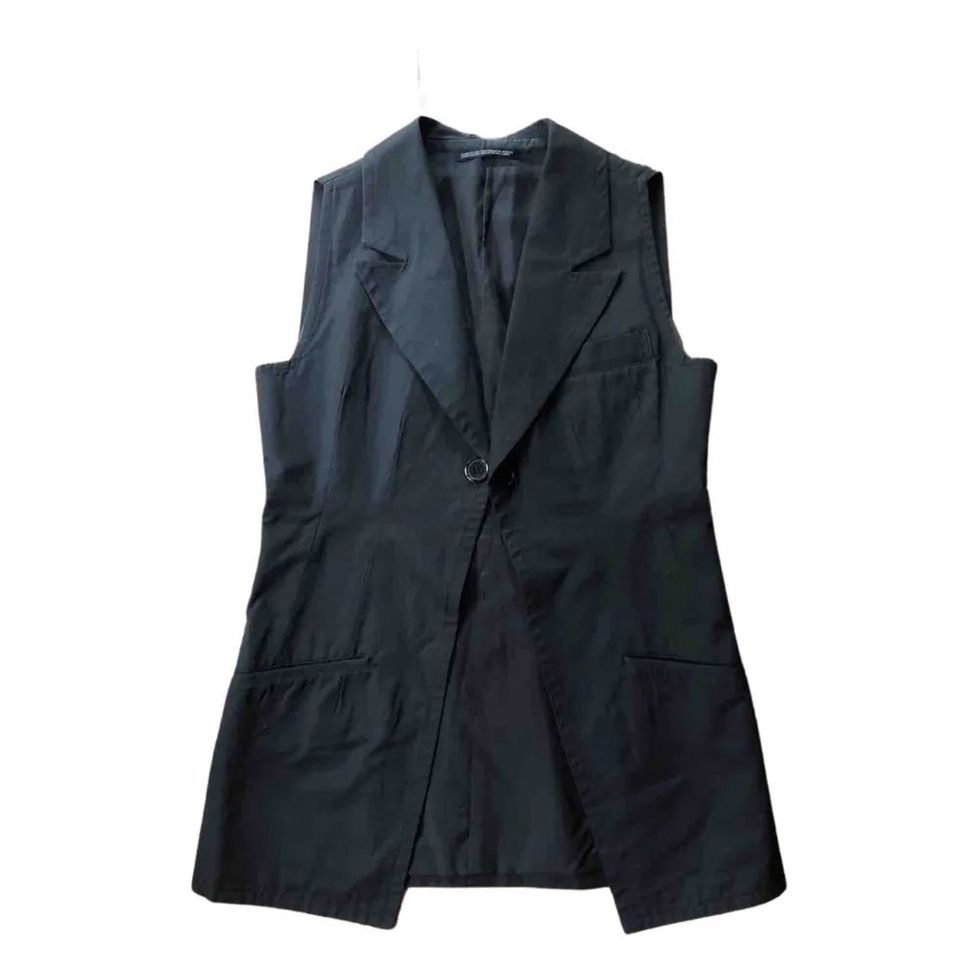 At this point, vests have basically passed trend status and will definitely live on in your wardrobe forever. Belt this one to wear as a top on its own, or layer over a turtleneck for those still in the midst of winter.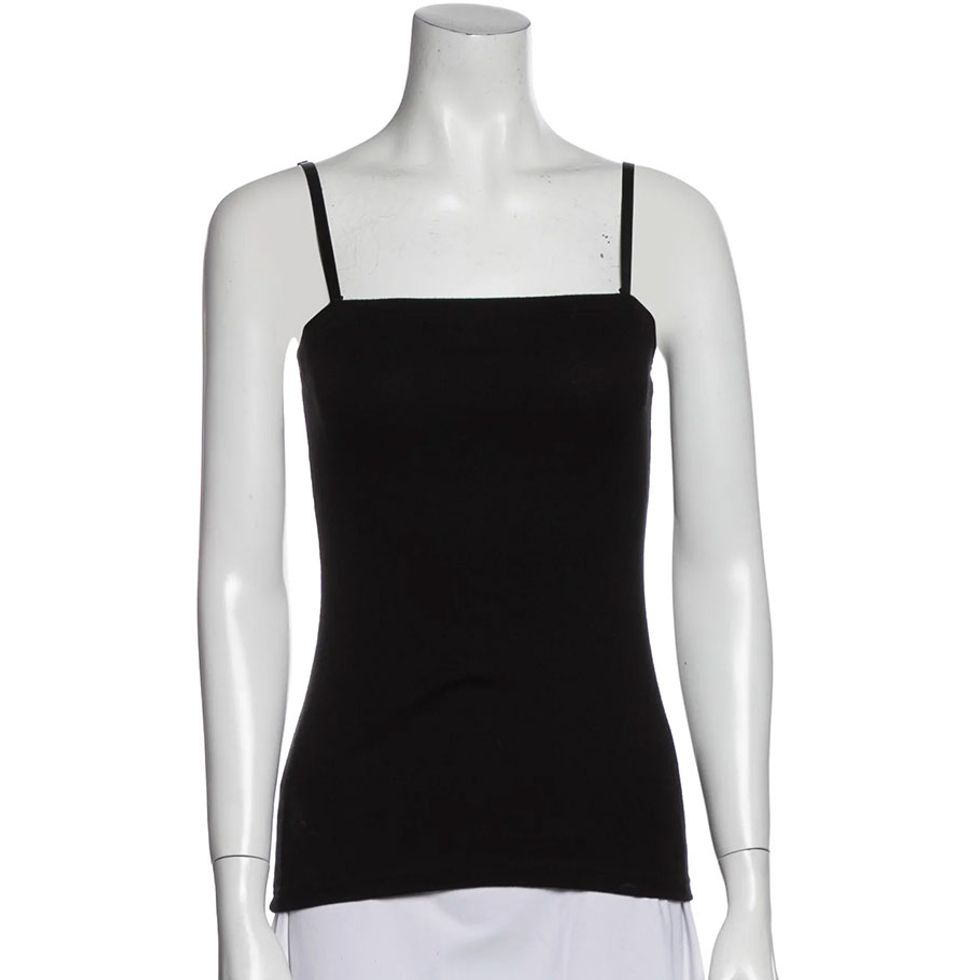 The clean lines and sharp, square neckline on this black tank blur the lines of formality—you can dress it up or down so easily. Wear it out at night with a pair of denim cutoffs in the summer or with a blazer to the office.
This black cotton number is basically like wearing a giant t-shirt—i.e., another perfect option for a day spent around the house. The contrasting lace-up detail on the back adds the perfect sprinkle of style to the simplistic silhouette.
For when you need to remember what your legs look like, this pair of leggings, whose wool fabrication is a slight step up from your typical legging, is polished enough to give you the perfect dose of professionalism. Channel Audrey Hepburn with a slim black turtleneck, or opt for a fuller blouse to switch up your proportions.