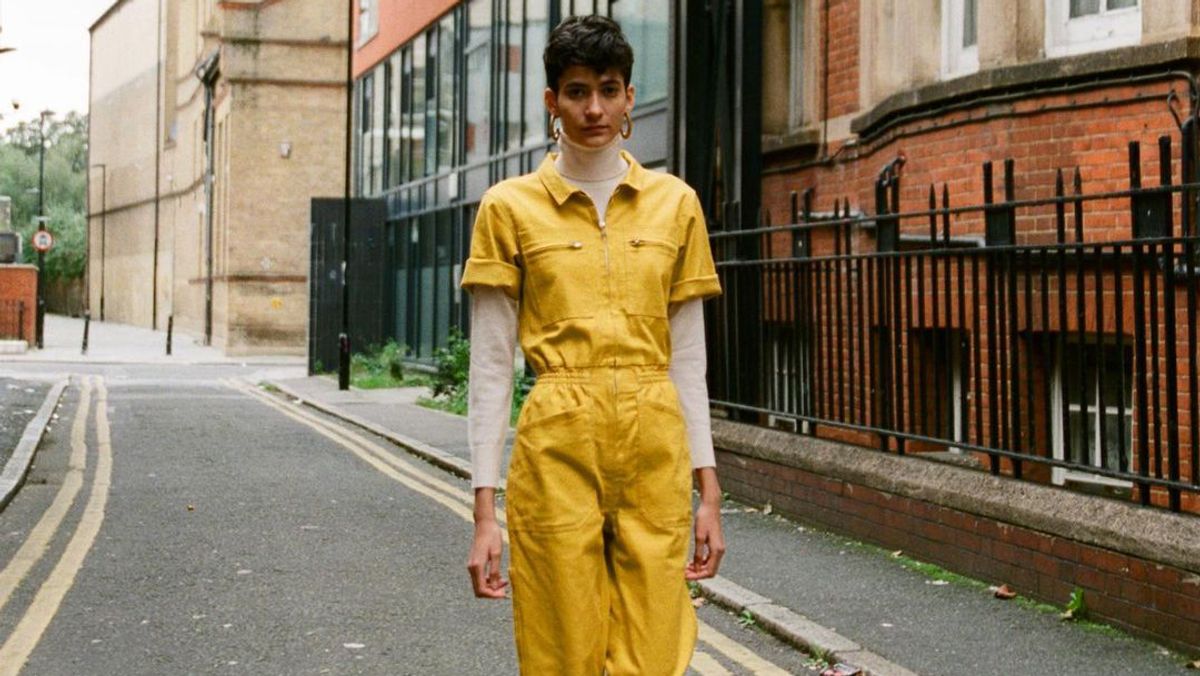 Fashion
An Ode to the Practical Yet Stylish Boiler Suit
The perfect ensemble for working from home.
If, like us at the Coveteur, you have been working from home since March, your list of most-worn items likely looks pretty different this year than it has for years prior. While blazers and jeans may currently lie dormant in our closets, other items have emerged as substitutes that better fit our needs—a cardigan to combat the frigid air conditioners, leggings for refined comfort, and one item that is well on its way to staple status: the boiler suit.

2020's fashionable boiler suit is based on a work uniform for men who tended coal-fired boilers, so the design is quite literally rooted in practicality. A favorite among those in fashion with labor-intensive jobs—stylists, fashion assistants, etc.—this is a clothing item that allows you to bend, jump, or curl up on the couch while everything stays put. Though the oversized fit is extremely comfortable, it basically hides your figure. If that is a deal breaker for you, opt for a belted style. Designers like Isabel Marant and Ulla Johnson reimagined the typical masculine silhouette to make it more flattering while keeping important utilitarian aspects like pockets(!) and heavy-duty fabrics.

As an entire outfit in itself, the notion of styling it is nearly obsolete in this instance. While barefoot may suffice for days spent at home, a sneaker is the perfect pairing for errands or a stroll around the block, but a heeled mule offers the perfect contrast if you need to dress up your look. Get creative with layering—a turtleneck for under or a blazer for over. Then finish it all off with simple gold jewelry.

 
---