This Underrated Super Fruit May Be the Key to Healthy, Glowing Skin
Even Chrissy Teigen is a devotee.
Skin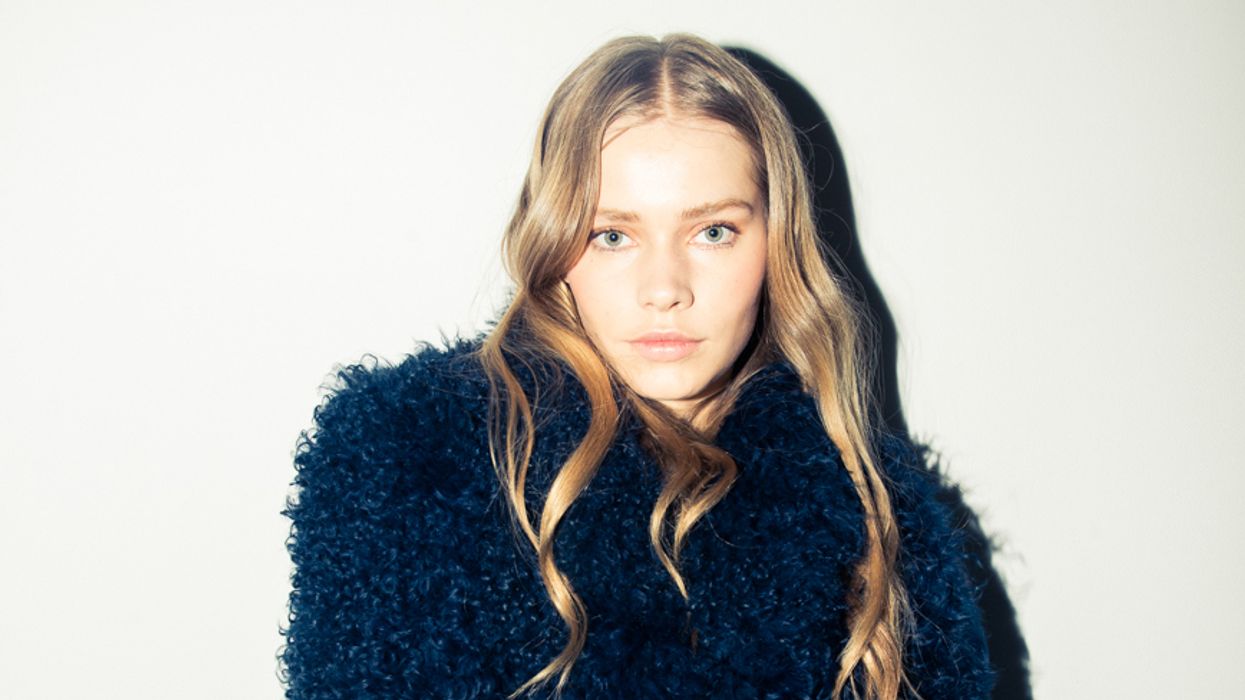 Trendy ingredients come and go in skin care, but the true stalwarts tend to make their presence known with a whisper rather than with a bang. Such is the case with one particular fruit oil that's caught the eye of multiple skin-care brands worldwide and has even made a fan out of a celebrity or two (
Chrissy Teigen
, anyone?) but has actually been used for over two millennia. Oranges, avocado, and kale have long reigned as the leading superfoods in the world of beauty, but now it is plums that are taking center stage on our bathroom shelves—and we couldn't be happier about it.
The
superfruit originated
in the southern part of mainland China over 2,000 years ago before being adapted by different parts of Asia as a
potent medicinal ingredient
. More recent studies have found it to contain significant anti-inflammatory, antioxidative, and antibacterial effects, as well as anticancer benefits.
For
Allison Taylor
, one of the co-founders (along with her two sisters) of organic beauty brand
Le Prunier
, plums are a family business, as her family began farming in California's Sacramento Valley over 100 years ago. Their father started growing plums and dried prunes over the last 40 years, which—along with their frequent business trips to Asia—inspired her and her sisters to spend another two years developing their signature plum face oil. "This oil is incredible for your skin and is sustainably made from upcycled kernels, so it's great for the environment, as well," she explains.
Among the many benefits of plums is its high fatty-acid content, which helps to seal cracks in your skin barrier and maintain moisture, as well as plenty of pro-vitamin A and vitamin E to nourish parched skin and increase cell turnover. The plentiful antioxidants protect against free-radical damage like UV rays and pollution, while polyphenols improve our skin's ability to defend itself against oxidative stress and 
brighten hyperpigmentation
. It's also particularly noteworthy that an oil that has so many moisturizing benefits is also non-comedogenic, meaning it won't clog your pores or prompt a breakout.
On the other side of the world in France, Yetunde Beutler, the founder of sustainable beauty brand
Essènci Skincare
, realized the skin benefits of plums when developing her luxury serum, L'Immortela Elixir, which she paired with additional oils like pomegranate, jojoba, pumpkin, camellia, tomato extract, evening primrose, and camelina. "For the French girl, beauty is about prevention, i.e., creating healthy skin with top-quality ingredients," she reveals. "[Plum oil's] high antioxidant properties and fatty acids that are so necessary for healthy, youthful-looking skin [make plums] one of the powerhouses of botanical oils. It's rich in vitamin E, improves elasticity, and boosts hydration. What more could you ask for?"
To our surprise, we even discovered that plum oil can be used in your hair. As Taylor explains, "It's rich in something called beta-sitosterol, which is often used in products for male hair loss, as it stimulates hair growth. If you massage a few drops into your scalp, then shower an hour or so later, it's great for calming irritated or itchy scalps. It's also great for preventing heat damage. Apply a few drops to the ends of wet hair before you blow-dry to help nourish and repair the ends." We love a multi-tasking beauty product.
So what is the best way to utilize plum oil for your skin? Beutler recommends using her elixir at night alone or under a moisturizer to see the best results. Taylor suggests morning and/or night, applying lighter serums first, then the oil, and
finally SPF
. "I'll apply a full dropper every night before bed because I love how plump and glowy it makes my skin when I wake up," she says. "It's truly a personal preference, though—some people only need a drop or two."
In other words, if clear, glowing, and healthy skin is on your to-do list for 2021, it might be time to give plum oil a shot.
---
Essènci
Le Prunier
Pai