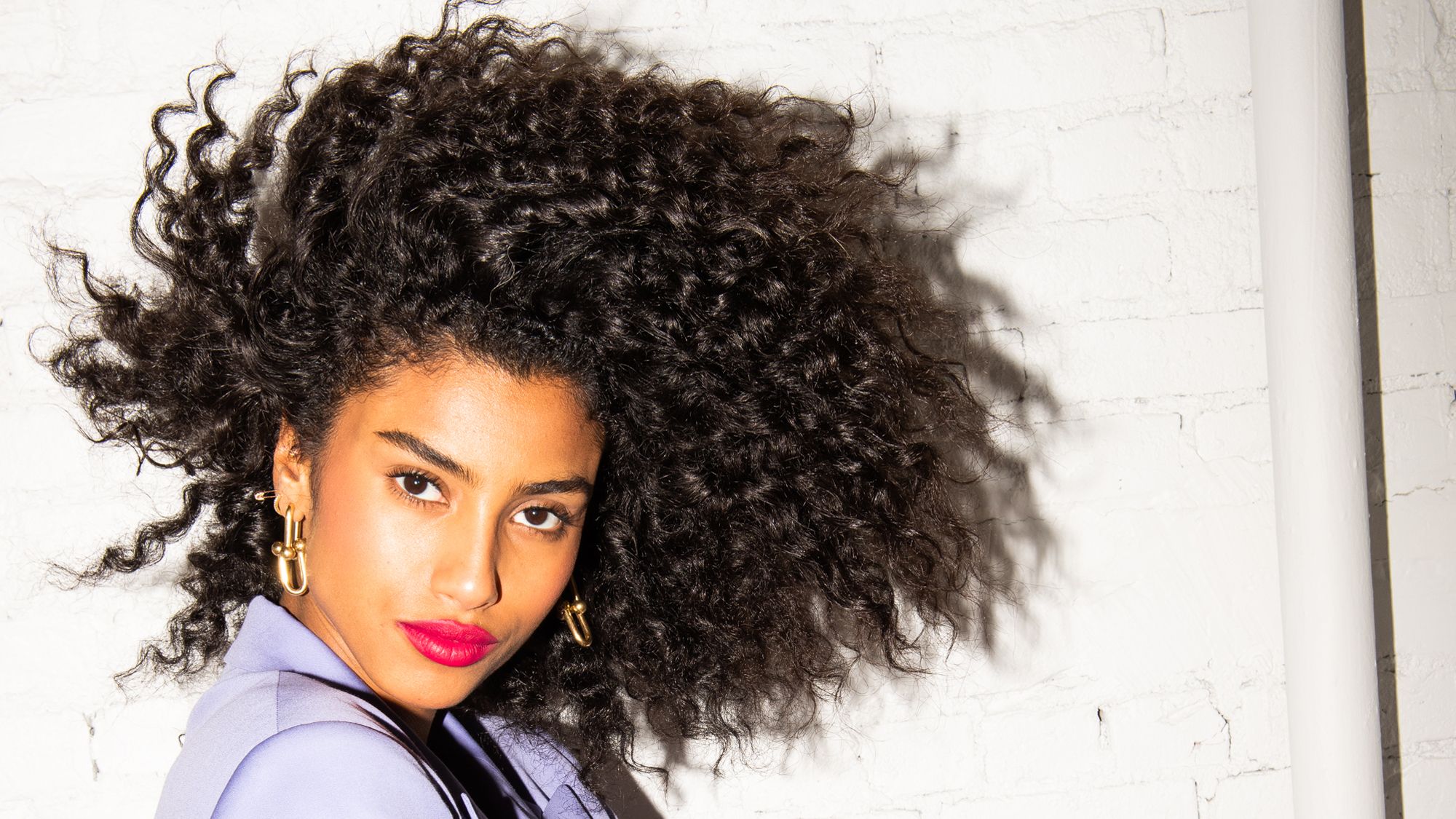 Hair
Picking the right products for your hair porosity is a must.
Hair
is an important part of one's identity, a form of self-expression. We all have different hair goals—from de-frizzing to
defining your curls
—but just like skin, every person's needs are unique to their hair type, texture, and thickness, and so are the products you should be using. We've waxed poetic about the significance of
scalp care
in the past—a too-often overlooked category—but there's another aspect of your hair's structure that isn't discussed nearly enough: its porosity. If you're still struggling to find the right products and routine to give you your dream look, it might be time to start taking it into account.
---
What Is Hair Porosity?
If you've ever seen blown-up pictures of hair, you will know each strand looks like a snake (or pinecone) with hundreds of scales on it—that's the hair cuticle, the outermost layer of the hair follicle. It's a significant factor in determining your hair porosity, aka how much water your hair lets in or out and how well it absorbs and retains moisture.
Your hair is made up of many different layers, similar to the many layers of your skin: the medulla,
cortex
, and cuticle. That outermost cuticle is made up of overlapping protein scales. Within that we find the lipid layer
18-MEA
, which is made up of proteins and is responsible for how shiny and hydrated your hair is on any given day. It's also responsible for the water-repellent property that prevents it absorbing too much moisture from the environment. The cuticles are 'stuck' together by the inner hair oil, referred to as '
cuticle cement
.' When 18-MEA is intact, hair retains the shine and gloss.
Porosity determines how raised or flat your hair cuticle is (those multiple scales we mentioned), and it's something that can change with age among other factors like hormones, the environment, and chemical processing. So when the 18-MEA is damaged, it can make hair
more porous
. As Lisa Caddy, consultant trichologist at
Philip Kingsley
, explains, "If you're frequently coloring your hair [like you would] once you're going grey, that could increase porosity. Chemicals and heat, [and] the UV rays from the sun will also affect it, as it breaks down the protein in the hair".
Why Do I Need to Know How Porous My Hair Is?
Every hair type can benefit from knowing the hair porosity, as it will determine what products will work better for your hair, how to use them, and at what frequency. Caddy also notes that porosity can determine what the most suitable ingredients are for your hair.
Celebrity hairstylist and beauty expert 
David Lopez
tells Coveteur that porosity will also determine how your hair reacts to coloring, as the absorption of the color will be different in some areas depending on porosity (which can create an overall patchy effect if you're not careful).
What Is My Hair Porosity?
As a starter, the smoother the hair is when you're running your fingers through it, the less porous it is. If it's rough, it's likely to be more porous. There are two tests you can perform in order to determine if you have low or high porosity.
Strand test:
"Take a strand of your hair from the tip, then gently run your fingers up the length towards the root area," says Vincent Allenby, artistic director for hair salon
RH London
and ethical hair extensions Richy Hair. "It should be smooth—if it's rough in texture, it shows the cuticle is raised, which means the cuticle is open, making it more porous."
Float test:
Lopez recommends taking some strands of hair and putting them in a bowl of water. "Let them sit for two to four minutes. If your hair floats, you have low porosity. If it sinks, you have high porosity." And if the strand sinks slowly, you have medium (or normal) porosity hair.
Low Hair Porosity
Low hair porosity means the cuticle is less raised and lets less moisture in, though that doesn't mean it's not healthy—it's just lacking hydration, softness, and flexibility, Dr. Isfahan Chambers-Harris, biomedical scientist, trichologist, and founder of
Alodia haircare
, explains.
Caddy says that even though moisture is difficult to absorb, as the structure of the hair doesn't easily allow it, it is easy to retain it. This is why it may appear dry and tangly and in
need of a moisture boost
, but that doesn't mean it's damaged.
Finding the right products and the correct way of using them is essential. Products may feel heavy and like they sit on the hair, not to mention your hair might take longer to dry, as the cuticles are tighter.
In terms of ingredients to look for, humectants will work well in attracting moisture—plus they are lightweight, which will help keep your hair feeling soft without weighing it down. Lopez says milks and leave-in conditioners work well for low-porosity hair.
Dr. Chambers-Harris recommends increasing the amount your hair is in water (minimum once a week) and using an oil on your hair and scalp for 10 minutes before shampooing to add softness and lubrication.
Generally, those with low-porosity hair should focus on a low-level heat element for the moisturizing treatments to work better. Caddy recommends applying your hair mask and covering with a towel or shower cap or sitting in a bath to help with absorption. Using a hair mask weekly is essential to retain the moisture.
David Lopez: "On my low-porosity hair, I prefer alcohol-free gels and gels to style my curls. I love the Naturalicious Dramatic Definition Gel. It gives a nice, firm cast, amazing definition, shine, and it's flake-free!"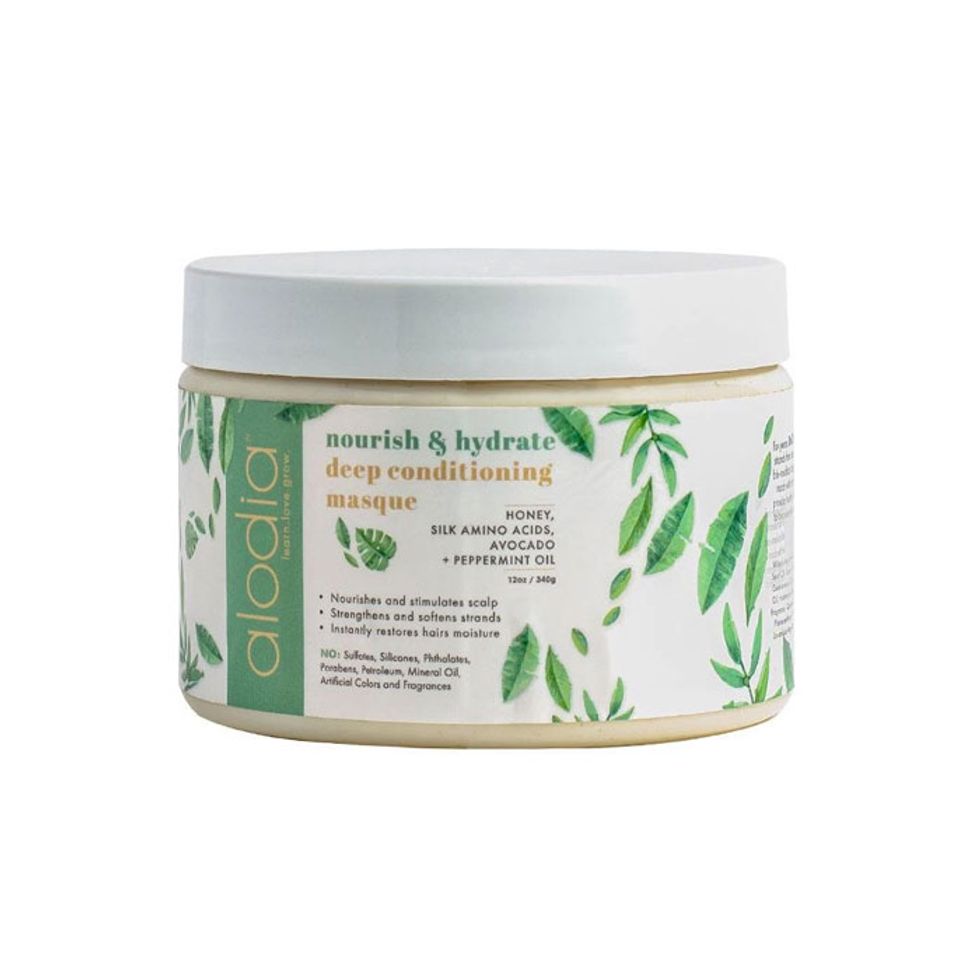 Dr. Isfahan Chambers-Harris: "Alodia's Deep Conditioning Masque is perfect for low-porosity hair because it contains film forming humectants such as honey, aloe vera, and marshmallow root. Flexible films [form] over your hair that trap water near your hair to keep it hydrated or moisturized—but without being heavy or oily."
Vincent Allenby: "Both products are rich in water-based moisturizing properties and essential fatty acids as well as natural oils such as shea butter. These ingredients [are also] acid balanced, which work in harmony with your hair and scalp to soften and restore moisture balance and elasticity to the hair."
Lisa Caddy: "Daily Damage Defense is a water-based and lightweight but hydrating leave-in product which won't sit on the hair."
Medium/Normal Hair Porosity
Medium (or normal) hair porosity is much like
"
normal
"
skin types in that it's the easiest to manage and take care of. Caddy says that most hair products will be suitable, and Lopez adds that the hair-coloring results will be the most predictable.
When your hair is of medium porosity, it's well balanced; it allows enough moisture in, while also letting the cuticle close so the hair doesn't dry out, Allenby explains.
Of course, depending on your hairstyling routine, you will need to nourish your hair accordingly. For those who heat-style their hair, Lopez recommends a hair mask with protein. Allenby agrees medium-porosity hair needs a balance of moisture and protein to keep it healthy.
David Lopez: "The Kenra Platinum Restorative Mask is one of my favorites. They've developed a protein that won't build up on the hair, which can lead to brittle hair, and fills in the little 'gaps' from damage."
Vincent Allenby: "By using an acid-balanced shampoo, combined with Extreme conditioner, you'll give your hair a healthy balance of moisture and protein. These products are designed to work by restoring the protein and moisture balance from inside the hair as opposed to cosmetically."
David Lopez: "In general, if you're heat styling, you want to make sure you're dialed into the right heat temperature. I'm a firm believer in beauty is not one-size-fits-all, and I take that all the way to heat tool heat settings. I love the T3 Lucea ID because you can input your texture, length, and whether or not it's been color-treated, and the iron will find the right heat ID for you."
High Hair Porosity
Highly porous hair, which can be a result of your genetics or due to chemical processing, is weaker, Vincent says. Bleaching, highlighting, and excessive heat styling can make your hair more porous, Lopez says. There's
evidence
that suggests excessive chemical processing, like bleaching, alters the hair porosity, though the reason isn't exactly clear and will depend on your original hair structure and color.
When the hair is of high porosity, the cuticle is more raised, meaning the hair will absorb moisture easily but won't retain it. This results in dryness and brittle hair.
Generally, highly porous hair may feel drier and be more prone to breakage and frizz, Caddy says. Lopez adds that the highly porous hair might have a hard time reflecting the light, so it looks less shiny and healthy.
Hydration and ingredients which seal in the moisture are essential for this hair type. The experts recommend heavier and richer masks, products with oils, leave-in conditioners, and anti-humectants that will keep the moisture from leaving your hair, Lopez says.
David Lopez: "Your conditioner will play a vital role in keeping your hair supple and healthy. I'm loving the ones from Pattern! They are buttery, moisturizing, and leave hair feeling super soft without buildup."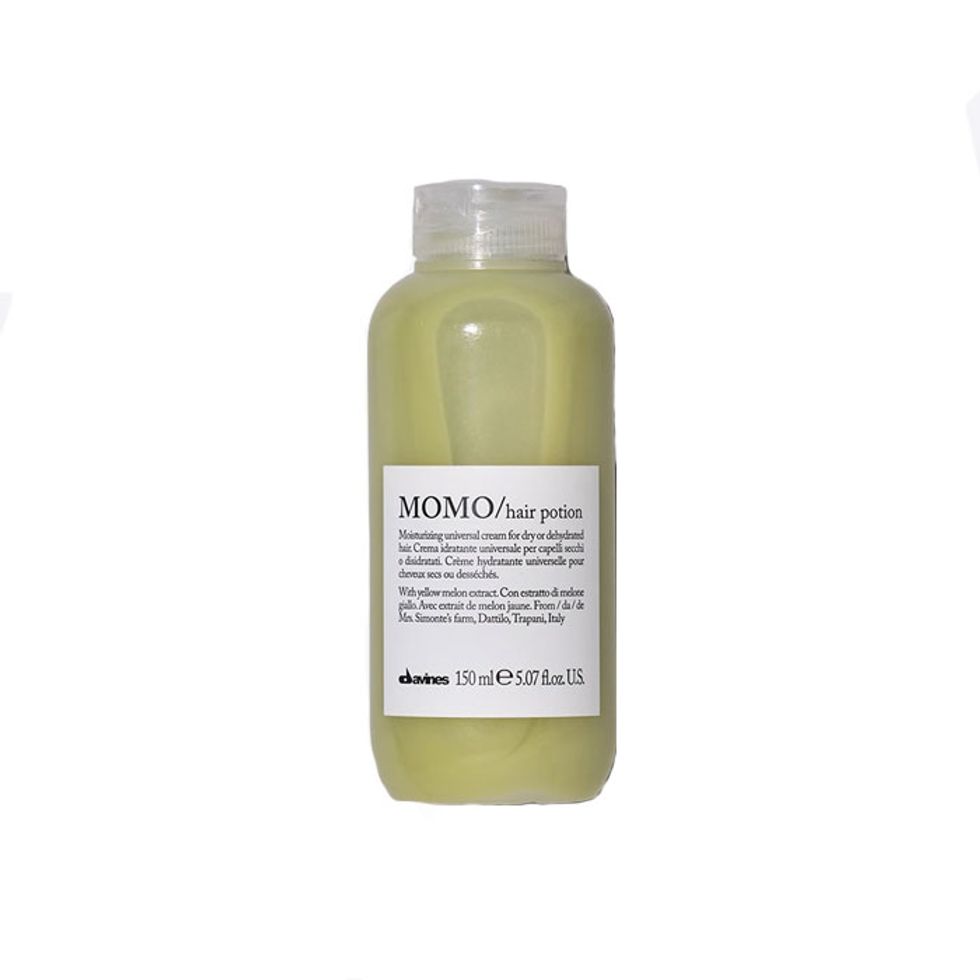 Vincent Allenby: "This range contains yellow melon. The molecules in melon are about 90 percent water, so this is a great ingredient for porous hair, as the molecules enter the hair fiber and remain in the hair for longer, leaving the hair hydrated, soft, and shiny."
Vincent Allenby: "It contains plum phytoceuticals and hyaluronic acid that combat free radicals, gives long-lasting hydration, and [provides] an elasticizing effect. It re-plumps the hair structure and leaves it looking full and shiny with an anti-humidity effect."