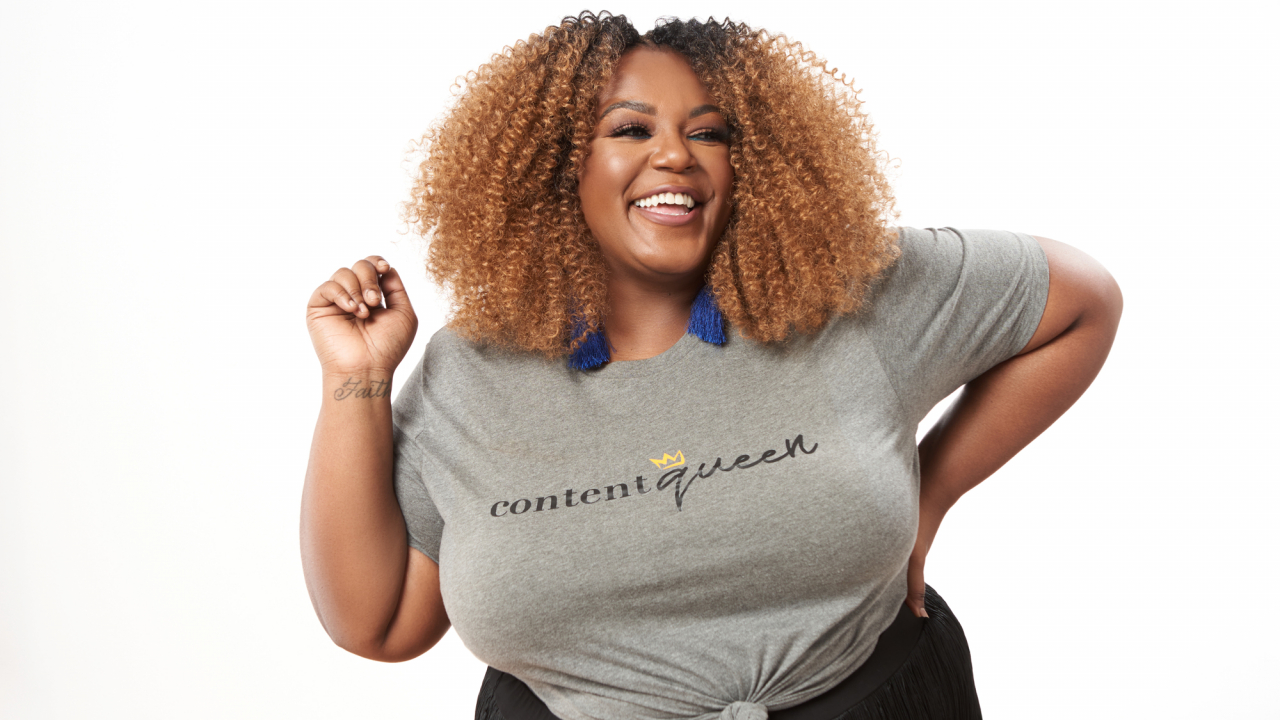 From Fired to On Fire
The real quick pivot that changed Danielle Young's whole life.
I think I've always thrived in the ashes. It wasn't that everything around me burned to the ground, leaving dusty remains, it was just that my childhood made "humble" feel like an understatement. I had a height and weight that challenged NFL players' stats and the desire to fit into spaces that rejected me; ashes would settle where I was. But I wouldn't. I'd try something else—another path, another passion, another project, find myself in another place that wouldn't reject me. I learned to pivot early.
My very existence has served as a training ground for pivoting past obstacles. I've been conditioning muscles I never knew I needed or had. And child, those muscles came in handy when 2020 swept in, giving a hard pause and reset. Thank God for muscle memory.
I rang in 2020 in Ghana with some friends, like I was some sort of international influencer. And by the time I got back stateside at the beginning, I was sick. I don't usually get sick, but sometimes when I travel international, when I get back, my whole system is like, nope.
But instead of laying myself down and rejuvenating, I kept pushing. This was typical for me—pushing through, pushing past, pushing myself beyond my own limits. I was running on E. But I was used to that. I wasn't even interested in pulling it together, I just wanted to look like things were at least OK. It took all the energy I had in order to do that. I had to take an Uber to work because without calling it and having it waiting downstairs, I would have no urgency to leave the house. And even then, my 10:00 AM arrivals would still creep into 12:00 PM arrivals or tearful texts to my boss about not feeling well.
So when I was fired on March third from my dream job (and not for being late or barely there at work—that's a whole 'nother story), I knew I had to figure it out.
But let's go back a little bit. Before getting fired, I booked a panel-moderating gig with Black Girls Rock! in Washington, DC, and that gave me a little boost of confidence. In short, it was the receipt that helped me to feel like there was some type of money-making light at the end of my I-don't-wanna-work-for-nobody-else tunnel. Like the prophetesses JT and Yung Miami say, "I don't work jobs, I am a job." And that's how I intended to live. How? I had no idea.
What's crazy is that I was reaching my breaking point at work and decided that I would quit in April and do whatever it took to be paid to be me full-time. That's it. That was the plan. I had no evidence that I could do this.
But I didn't make it to April. So there I was, without my job, and then the 'rona hit and the world stopped. Figuring it out was more urgent than ever, but I was so freaking the f*ck out! Anxiety and depression slap-boxed me around every little corner in my Brooklyn apartment.
So I did what I knew would best help agitate my anxiety and depression—I scrolled the 'gram. Classic. But luckily for me, that scrolling led to Idris Elba's Instagram Live video. He was sitting there with his wife, Sabrina, and they were talking to people all over the world about how the 'rona was in their parts of the world. This was the day after they shared Sabrina's positive results and had a sit-down with Oprah. Sabrina says, "What about Danielle?" and adds me to their Live. From there, the wheels started to turn for me.
Everyone was stuck at home, including the celebrities I am used to interviewing as a part of my job. I knew interviews were a huge chunk of what I wanted to continue to do going forward, so I decided right then and there that I would start an Instagram Live interview series from my couch. It would keep my skills sharp and also hip all my contacts to the fact that I was out here jobless and doing this journalism thing for myself. My work as a journalist and a little influencing on the side hipped me the idea of getting my content sponsored, and that became the goal. Boom, getting paid to be me. So I started looking for people to interview.
The very first person I booked was a young lady named Lillie who was on the Netflix craze Love Is Blind. Lillie didn't make it past the pods that we saw the daters in during the first episode. But because everyone was obsessed with that show and wanted to be on future seasons, I figured, why not have this Black woman come on my series and talk about her experience and share how she got on the show? I felt that same spark I felt when I was randomly added to Sabrina and Idris Elba's Live days earlier, and I wanted more!
I then reached out to a young lady named Keara Wilson, who created the Savage Challenge—sing it with me: classy, bougie, ratchet! I invited her to come on and tell her story, made sure she got her credit as a lot of young, Black creators on social media were being left out of the trends they started. I knew from there my series would not only help amplify the voices of Black creators like Keera, but also shine a light on the souls of culture creators and shifters we already celebrate—I wanted to go deeper, but I also wanted to do it quickly because attention spans and internet scrolling. And #RealQuick was born. This series has allowed me to share parts of superstars' thought processes, beliefs, and more for quick bites that allow everyone access to these tiny pieces of gold that could help shift their own lives in positive ways.
A lot of my professional contacts were fully engaged and tapped in to what I was doing on Instagram, and before I knew it, I was being pitched talent and didn't have to pitch myself anymore. And then I was sitting down digitally with living legends like Robert Townsend, Lynn Whitfield, Lena Waithe, Stacey Abrams, and so many more. It's been a complete whirlwind that's opened up so many doors.
I like to say I went from fired to on fire! I felt motivated to create content, to interview, to bring people joy in such a crazy internet-dependent time. I started my comedic Be Like series that shared my pandemic experience and leaned into the fact that most of us were going through similar experiences. I had to push myself to create because I felt all over the place. I felt lost, but like I knew I was looking for myself, so that gave me some comfort. So I kept looking.
One of my Real Quick interviews sat me down with actress and life coach AJ Johnson, and that interview turned into a spiritual connection and conversation that spawned Soul Food Sessions. AJ and I have developed this Instagram Live show and relationship throughout the pandemic, offering our followers the chance to shake themselves awake and grow in their lives in real time, week to week. AJ is known for many of her roles, especially as they stand out in Black pop culture, like "Jody's mom" Juanita on Baby Boy or Sharane on House Party, but AJ as a life coach is a force to be reckoned with—a complete interruption to your life. I fought it at first, but after surrendering to her coaching, the weekly series has changed my life!
I said yes to interviews on an almost daily basis. I said yes to people wanting to interview me. I said yes to panels, moderating, campaigns for this brand or that conference, this event or that feature. I filled my days with busy. I still do. It's different these days, though. It's because it's my business that I am working on. I am working towards my own greater good, my purpose, my mark on the world, and not solely contributing to someone else's vision. I never realized how important that was for me.
So I keep pushing, but this time it's an energized push. But also, thank God for muscle memory fueled with authentic passion. I worked my way into a Facebook deal with their new We The Creator program. I decided to develop a new show, The Danielle Young Show. It's more personal, more everything that I like—a variety show that gives me the freedom to discover comedy, acting, interviewing, and how I present content. And doing all this while being financially supported?! What is life?! It feels like reparations! This is a freedom I've never known. I'm learning to trust it, to trust the joy that this freedom brought with it.
Winning while the world's on fire is not easy or for the weak. I've been sharing my wins with some type of remixed survivor's guilt. I know I work hard and I know that I've often not been appropriately compensated for the depth and breadth of my work. But when the world is hurting, or so many people close to me have had their lives ravaged by this virus, my wins seem less shiny. I am still struggling with celebrating that I am actively and successfully living my dream, but it doesn't mean that I'm not grateful AF to be in this position. This dream looks nothing like I thought it would, and I've learned to reject expectations and embrace the blessings, no matter how they show up. They make the ashes livable.
Top photo: Jerome A. Shaw
Want more stories like this?
An Ode to 2020
Out With the Old, In With the New
10 Fashion Insiders Share Their Hopes for the New Year