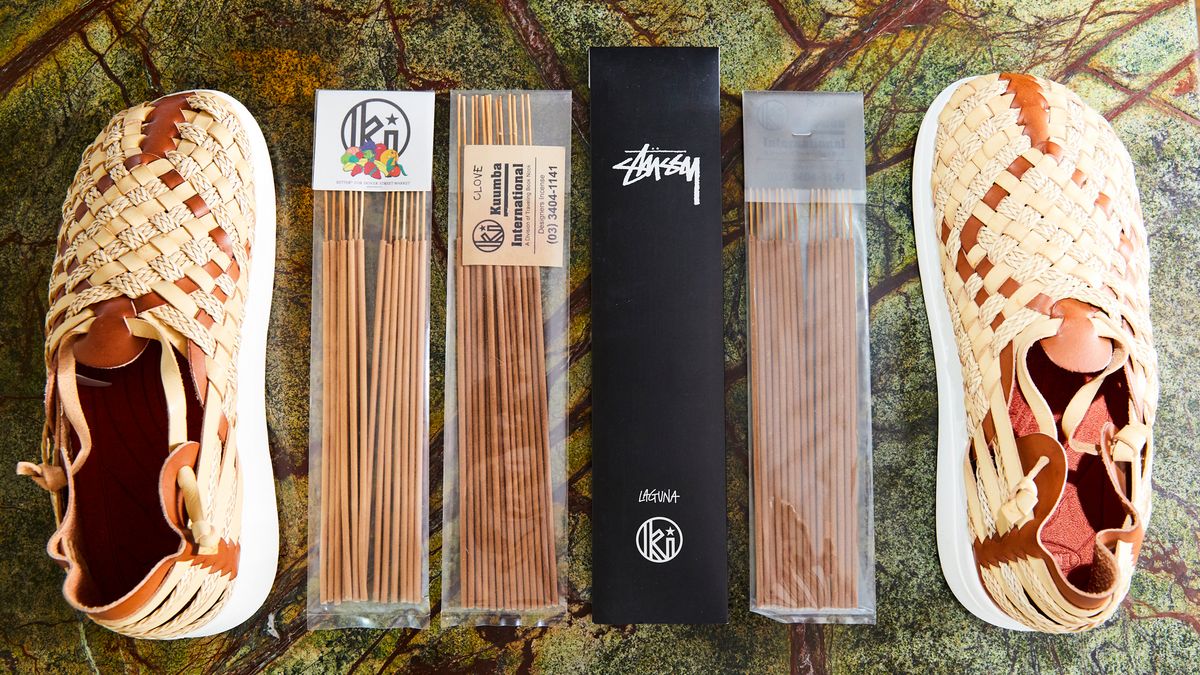 Shopping
Whether you need a midday pick-me-up or a calming scent at the end of the day, we've got you covered.
Those of you still working from home, know that you
'
re not alone in the struggle to separate your personal and professional lives. It
'
s tough when your apartment becomes the place where you sleep, wine and dine, work, teach, and cry to your therapist weekly. Without the markers of transportation or a new environment to signal that we
'
re transitioning to a new activity, everything starts to blur into one long chain of events until we go to sleep. That
'
s why we
'
ve been looking for different modes of separating the start and end of the workday, school day, and everything else in between. Our latest obsession? Aromatherapy.
Scents can both spark focus as we type away at our computers and help us relax and enjoy our glass of wine after a long day. Whether you are looking for something to invigorate you as you work on zeroing out your inbox or transform your bathroom into a blissful spa, there is a home fragrance out there for you. Check out 12 of our favorites below.
---
For those of you who find yourselves searching for some sweet relief during a taxing Monday back at the "office," consider this room spray. The star ingredient here is green cardamom; perfumers typically use dried cardamom, which adds a nutty and woodsy aroma to perfumes. Green cardamom is fresh, with deliciously earthy, minty undertones. The spice revitalizes you for the workday, while scents such as iris, palo santo, and cilantro work to calm your nerves.
We all yearn for some sort of getaway at the end of the workday. This blend of clary sage, lavender, and rosemary transports us to the beautiful Mediterranean coast, where our problems feel fleeting. Clary sage and lavender help calm anxiety and prepare us for a night of relaxation, while rosemary balances the mind and creates clarity.
Imagine if you could fill your home with the scent of the best mint lemonade you've ever had on a hot summer day. Well, that dream is not far from reality. If you find yourself in need of a midday boost in a home full of people, this room spray can boost energy levels with its citrus components while grounding us with its minty base notes. The best part? This product is handmade in Brooklyn and only costs twelve bucks. Spray away.
We all remember standing by our lockers and dousing ourselves in vanilla body spray in hopes that our crushes would recognize our scent as we passed, right? Think of this candle as the highly elevated version of that. Vanilla and amber create a familiar warmth that works in perfect harmony with the lingering spice of bergamot. This candle smells sexy, plain and simple.
Sundays have never felt so beachy. Draw your curtains, and let the natural light in as this beautiful diffuser fills your space with the salty scents of the sea. The perfect addition to your Sunday morning filled with coffee and a good read.
If you are having trouble falling asleep, which many of us are nowadays, consider a few spritzes of this aroma. Lavender and rosemary transport your mind to nirvana as you crawl into bed. Not only will you fall asleep better, but the calming notes help keep you asleep, for a better-quality slumber all around.
If you have not tried lighting incense yet, there's no time like the present. Allow the scents of leather, teak, and orange to fill your home with a revitalizing smokiness during your morning routine. This scent, plus a green tea in hand, will get you through that final push of emails before you shut your laptop.
We miss nights spent dancing with friends while sipping on ornate cocktails. If you're in the same boat, consider lighting this candle on a Friday night. The blend of bourbon and palo santo work to calm the mind while simultaneously inspiring us to shake our hips to some groovy tunes. Pair it with a low-lit night sipping on Sazeracs, and allow your mind to wander for the night.
Many people find solace in nature, but not everyone is able to escape to the woods right now, which is why we are turning to candles like this one by Brooklyn Candle Studio. Hinoki cypress, cedar, and pine deliver the contemplative essence of the forest right into our living rooms, making it the perfect scent for a little off-the-grid stay-cation at home.
For those of us who grew up enjoying a quiet afternoon curled up with a good book, you likely remember that musty, cozy scent of a new page. This iconic composition of patchouli, pear, and plum creates a calming aroma that sparks focus and creativity. The floral and warm notes of peony and leather surround us in coziness, much like a cashmere blanket on a rainy night. The perfect scent for delving into your passion projects after your nine-to-five.
Do you ever wonder how your office always seems to smell so good? Maybe it's from the plants scattered around, or it's the culmination of everyone's individual perfumes and colognes wafting through the air. This candle is much like that. Its blend of Moroccan neroli, argan flower, and musk create an earthy and floral ambiance that is perfect for zipping through tasks at the start of the day.
If you are looking for a bit of a getaway on a Saturday, consider this diffuser by Jo Malone. The top notes of mandarin and basil create a tart and peppery aroma that helps to transport you to an afternoon exploring an Italian marketplace. Turn on your favorite travel show, and enjoy the ride.