WWWRN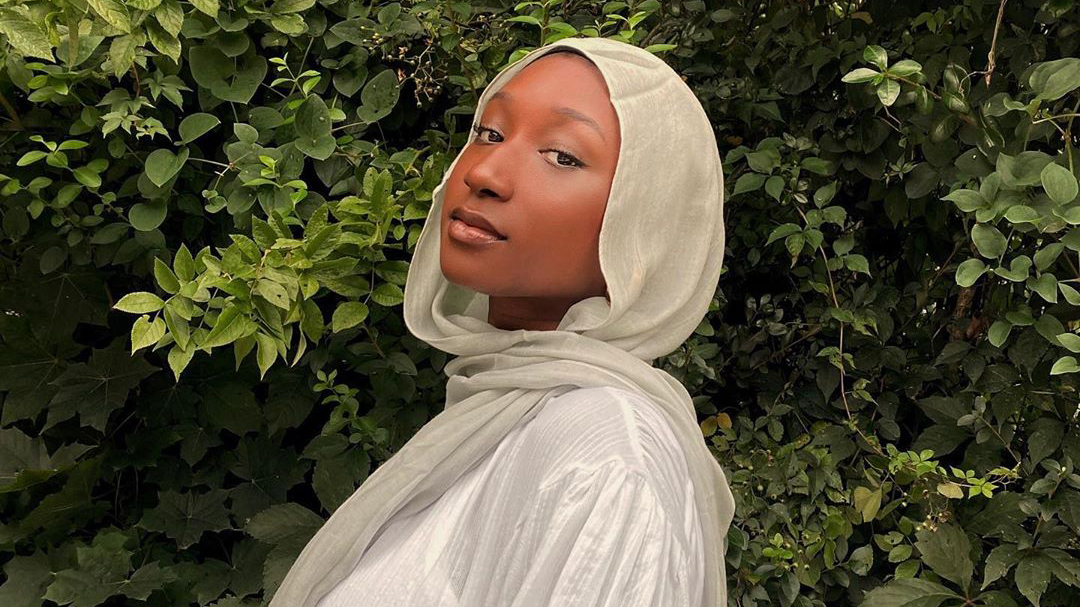 4 Muslim Women Share Their Hair-Care Routines While Wearing Hijab
Plus, the best hydration tips for any hair type.
Hair care and hijabs aren't discussed together all that frequently; however, despite not being on display, that hair underneath the scarf still requires special attention and has unique needs. Whether it's dryness, frizz, or tension on your roots—along with the specific nurturing each hair type requires—it's important to target your hair's concerns rather than using the hijab as an easy cover-up.
I've always been in awe of the women who maintain beautiful and healthy hair while wearing their hijab. As someone who has worn hijab since high school, embracing a thorough shower and post-shower regimen has been years in the making, but in these past few months especially, when we're spending most of our time alone, I've realized our hair still deserves exceptional care, regardless of who else sees it.
While my hair is its own story, I tapped four fellow hijabis to discuss their go-to routines, their relationship with their hair, and everything in between. Below, view the best tips and products to help keep your hair strong, shiny, and full of moisture.
Amira Khan
Founder of ModestMira
View this post on Instagram
What are your hair concerns?
"After wearing hijab, my hair has become more dry and weak—unfortunately, it's not as silky as it used to be, so I'm trying to restore its health and shine. I have a really dry scalp with dandruff, so that's something else I am really struggling with."
Describe your hair-care regimen:
"I love to rinse olive oil in my hair once a week, so I'll leave that in overnight before washing. When washing my hair, I've found Christophe Robin's Cleansing Purifying Scrub with Sea Salt really gets your scalp clean and fresh. I've also been obsessed with SheaMoisture's Jamaican Black Castor Oil Strengthen & Restore Treatment Masque, which I usually apply to damp hair after giving it a wash. I'm on the lookout for another leave-in conditioner [that doesn't contain coconut oil]."
Has your relationship with your hair changed after wearing a hijab?
"Yes, definitely. I would be lying if I said it hasn't. You easily become lazy towards your hair because you always think, 'Well, who is going to see [it] anyways?' I have to remind myself that it isn't for anyone else but me, and I should take care of it as a form of self-care. Having uncontrollable curly hair doesn't help the situation either, but slowly I am learning to love it more each day."
What hair-care tips would you give to other hijabis?
"Always try to pamper your hair at least once a week or every two weeks!  Even if no one else is going to see your hair, look after it for you, to make you feel good! That's all that matters."
Khadijah Sillah
Digital Creator
View this post on Instagram
What are your hair concerns?
"I have kinky, 4c hair, so wearing a hijab and keeping my hair happy at the same time has always been a struggle for me. After I went completely natural six years ago, I learned that my 4c hair needs constant attention and hydration."
Describe your hair-care regimen:
"To keep my hair hydrated and healthy, I use natural oils and various leave-in conditioners. Tea tree oil and argan oil are essential to keeping my hair soft and promoting growth. I also will mix leave-ins most of the time; my current favorites are Carol's Daughter Hair Milk Leave-In Conditioner and Aunt Jackie's Quench Moisture Intense Leave-In Conditioner. Before bed I'll wrap my hair up in satin—I know a lot of people with kinky hair will promote the use of silk or satin pillowcases as well, because delicate fabrics help the hair retain its moisture."
Describe your relationship with your hair. Has it changed after wearing a hijab?
"Hair care and hijab is something that's been on my mind for [a while]. In the way that having healthy skin is important to anyone that wears makeup, it's so important that we take care of our hair as hijabis, and incorporate hair regimens into our self care routines. I'm still getting to know my hair and loving every bit of it, and it's made wearing my hijab much more enjoyable now because there's no part of me that's ashamed of what's underneath."
What hair care tips would you give to other hijabis?
"Something that recently changed my hair care in the best way was becoming more intentional about the kind of scarves I buy. I used to feel a little discouraged because I was doing so much to care for my hair at home and it constantly felt like all my work was for nothing because of how drying and tense some hijabs can be. I had to learn that my hair routine doesn't end at home, and that I can care for my hair even in a scarf. My favorite scarves to wear are Vela Scarves because they're made from modal, which makes them super lightweight and airy enough to allow my hair to breathe."
View this post on Instagram
What are your hair concerns?
"Because I keep my hair in a bun under a scarf most days, I try to be aware of hair breakage. To avoid [it], I usually let my hair air-dry, keep my bun as loose as possible, and I use scrunchies or silk hair ties rather than elastic ties, which tend to pull on your scalp and hair cuticle."
Describe your hair-care regimen:
"I wash my hair about once a week since I don't have an oily scalp. For a while I was rarely using a shampoo because I felt like it was drying out my scalp, but recently The Ouai launched their Detox Shampoo (made with ACV), and it is probably my favorite step in my hair routine because it makes my scalp feel so clean and refreshed without feeling stripped.
"I try to use the Olaxplex's No. 3 Hair Perfector Treatment at least once or twice a month, typically the night before I plan on washing my hair. I spritz my hair so it's a little damp and use a generous amount of the treatment, and then sleep with it in my hair. It definitely helps to strengthen my hair and makes it look and feel super healthy.
"I always use a leave-in conditioner followed by an oil after I wash my hair, and my favorite is Ouai's Leave In Conditioner. It's in a spray bottle, which I love, and it feels really nourishing without feeling too heavy on my hair."
Describe your relationship with your hair. Has it changed after wearing a hijab?
"I've been wearing a hijab since I was 11 years old, and at the time I was lucky if I actually even brushed my hair. As I got older, I realized that maintaining healthy hair is important, and it's something that makes me feel good. I definitely have more of a minimalist approach since my hair isn't really on show, but just like skin care or any other form of self-care, taking care of my hair is something I do for myself."
What hair-care tips would you give to other hijabis?
"Try to switch up the way you part your hair periodically. And definitely avoid wearing a scarf while your hair is still wet."
Zaynab Issa
Consultant and Cookbook Author
View this post on Instagram
What are your hair concerns?
"A few years ago, I did a cool toned grey balayage (back when that was a thing) and bleached my hair. [I] 10/10 do NOT recommend it. I deeply regret it, since the bleached portions of my hair are super dry and frizzy compared to the rest of it. I've since toned it back to black, but the texture difference is noticeable—and annoying."
Describe your hair-care regimen:
"I'm a less-is-more kind of girl when it comes to my hair. I wash it three times a week and stick to a very simple routine. I use any shampoo with some zinc in it, like Head and Shoulders Classic Clean Dandruff Shampoo, not because I have dandruff, but because it's a skin-care trick my dermatologist recommended to prevent these small acne-like bumps from forming during my teenage years. I've been doing it since and have never looked back. I condition with a OGX's Argan Oil of Morocco Conditioner that I apply from the mid shaft to the ends. I leave this in for a few minutes while I wash my face—efficient and very type A Virgo of me, I know—and then wash it out. It keeps my hair moisturized and soft.
"When I'm styling my hair, I am a big fan of running a really little bit (it goes a long way) of Paul Mitchell's Super Skinny Serum [through it]. It gives a shine like none other, contains the frizz, and smells SO good.
"Once a month or so, I'll do a deep conditioning treatment with a traditional Indian hair oil called AMLA—not gonna lie, she doesn't smell great, but she works. I warm a half cup or so up in the microwave for 20 seconds and massage it in, focusing on the roots, ends, and any bleached portions. I also love Luer's Jade Comb; it makes for a perfect end-of-day ritual to release the tension built up in my roots and scalp."
Part of the series:
WWWRN