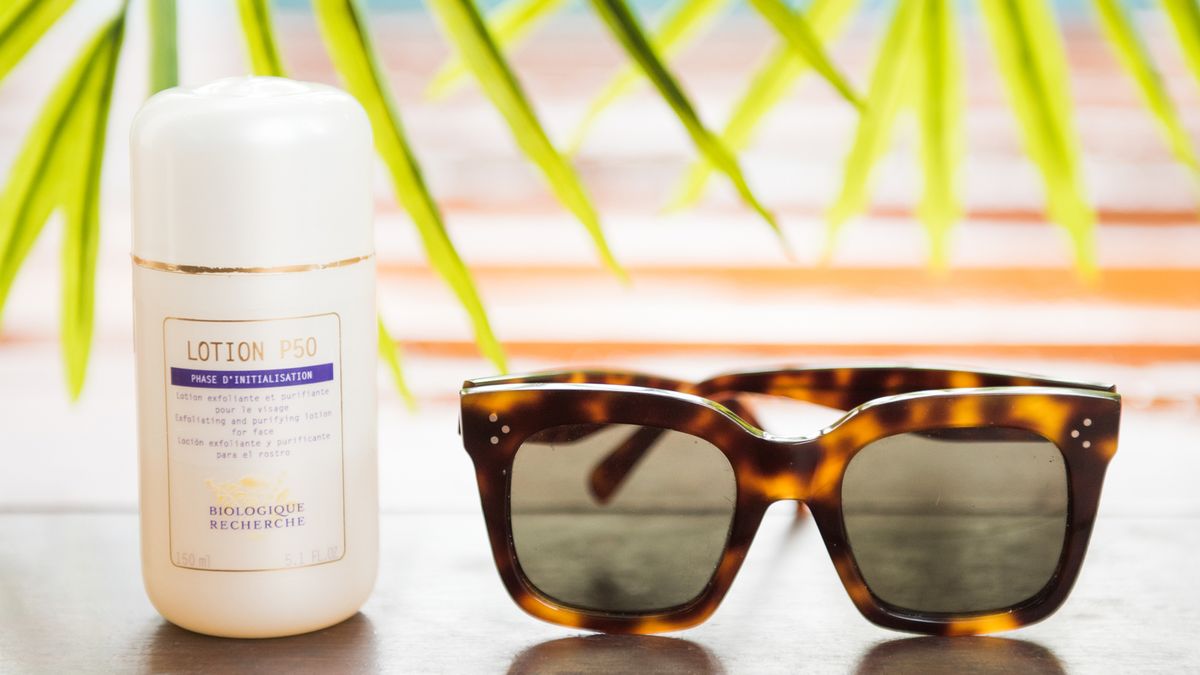 Skin
Is it all in our heads, or is there science behind it?
Many of the skin-care products with the largest cult followings and
"
holy grail
"
claims are the ones that are infamous for their seemingly foul aromas. Think
Skinceuticals' CE Ferulic,
which is often likened to
"
hot dog water,
"
Lotion P50 from Biologique Recherche
and its distinctive vinegary smell, and
Sunday Riley's Good Genes
, with a scent akin to sour milk. Another offender that has recently found itself on the track to cult status is the
Masque Vivant from Biologique Recherche
, with its tawny brown color, gooey consistency, and a scent that can only be described as pungent Vegemite. It leaves little to be desired, save for the celebratory claims of it being a
"
facial in a bottle,
"
 yet somehow the off-putting aroma is precisely what lures us in. We begin equating the less-than-desirable smell with performance and efficacy. No pain, no gain, as they say.
To understand what exactly is driving this association and how it shapes our olfactory preferences, we consulted the pros: Pamela Dalton, PhD, MPH, of 
Monell Chemical Senses Center
;
Dr. Alia Ahmed
(
@the_psychodermatologist
), BSc MRCP, consultant dermatologist and skin wellness expert; and Dawn Goldworm, an internationally recognized olfactory expert and co-founder of olfactory branding company
12.29
---
Psychology and Smell

When we smell something, "the first response is hedonic, that is, we decide almost instantly whether we like or dislike the odor, and whether we should stay or move away" says Dalton, who studies the connection between olfaction and cognition. What follows is our brain's attempt to "connect the sensory impression with our past experiences in order to determine what we're smelling and if it's familiar."

To understand the psychology behind the odor/efficacy association, Dr. Ahmed, with her specialty in Psychodermatology, points out that "people will tolerate an undesirable factor if it means they will achieve a good result." She adds that if something is perceived to be good for us, then we are more likely to tolerate it, even if it offends our other senses. This is what Dr. Ahmed refers to as 'top-down processing', wherein the concept of a product being 'good' for your skin (i.e. the bigger picture) is the main focus, and smaller details (such as those associated with sensory input) become less important.

"By expecting that a product may be helping your skin, this can positively impact mood, self-esteem, and confidence, thus creating a plethora of positive emotions that can then start being associated with that product" she explains.

Dalton adds that we have been "trained to associate therapeutic benefits with medicinal qualities", citing orally ingested medicines (typically bitter) or potency among household cleaners (such as bleach or Lysol) as examples. "These aroma cues signify both the active performance of the products and efficacy" says Dalton. "We probably have less tolerance for very potent skin-care product odors than toilet cleaner odors, but our pre-existing associations to this quality of scent confers a perceived benefit to those products."


Olfactory Preferences

According to Dalton, our odor preferences appear to be based on our experiences with them, likely beginning in infancy and early childhood. "There is even evidence that olfactory learning begins in the womb, during the third trimester, when the amniotic fluid can bathe the olfactory receptors with the odors that their mothers wear as fragrances or consume as foods or beverages," says Dalton. "These early associations, whether positive or negative, form our preference palette."

Goldworm correlates olfactory preferences with one's generation, culture, and living environment. "We grew up thinking beauty is pain," she says, highlighting how Gen X and Y were taught that you have to spend an enormous amount of energy, time, and sometimes money, but also physical discomfort to be beautiful. "And scent is woven into that emotional mindset—the part of the brain that deals with smell, emotion, and memory," says Goldworm.

Because earlier generations associate pain with beauty, we therefore associate an undesirable scent with a positive outcome. "Gen Z, however, doesn't have that association so impregnated in their memory, that anything that is efficacious in terms of beauty products has to smell bad," says Goldworm, who goes on to point out that they tend to think "the sky's the limit because they don't have ingrained emotional memories with smell."

Goldworm believes there is a generational and cultural divide with smell, referencing the herbs used by her acupuncturist as an example. "I find some of the smells so overwhelming, as do my younger-generation friends who live in Mainland China and Hong Kong; however, their parents find them very comforting because they equate them with wellness and health," she says. This can be further reinforced by those who have a positive reaction to such smells as gasoline, moth balls, Noxzema, or Play-Doh, scents that evoke a feeling of comfort that we associate with childhood.

Olfactory preferences will differ based on culture and living environment, according to Goldworm, who notes that while many may find the scent of Biologique Recherche's Masque Vivant off-putting, she bets that if she asked some of her friends who live in France how they feel about it, they may not share the same aversion. "Every generation can be exposed to differing trends in scented products," says Dalton, adding that "cultural differences have strong and enduring influences on our experience and preferences."


Owning the Odor
Buckley's cough syrup, who have long been revered for their radical
"
bad taste
"
strategy, employed transparency, or rather, brutal honesty, to gain market share with consumers. They own the negative experience their product provides, but add a positive spin on it.
Pierre-Louis Delapalme, CEO and co-owner of Biologique Recherche, is quick to point out that since its inception, it has always been the philosophy of the brand to not add fragrance to cover the formula's smell. "All of our formulas are designed to treat specific skin concerns, without perfumes and scented only by the combination of active ingredients," says Delapalme. "This sometimes results in an unusual odor, but we assume this, as do our customers, who place greater importance on results."
Goldworm believes that because of how we are conditioned, products should have a little bit of a base smell in them as a marker to know we've got our money's worth and that the product is really working. Case in point: hand sanitizer. If you don't smell the alcohol, is it really working? Sanitizer brands are attempting to mask the sharpness of the alcohol (with the likes of a nausea-inducing vanilla bean) thinking that's what people want, when in fact the opposite is true.
"We need a certain amount of reassurance that the ingredients you need to be efficacious to your skin are there," says Goldworm. After our eyes, smell is our primary way of understanding emotionally if something is going to work for us. "Decision making happens in the same part of the brain as emotion, smell, and memory, so deciding whether or not something is working for you happens in the emotional cortex of the brain, and smell lives with it."
Interested in trying one of these cult-favorite (and smelly) products? Check out a few of our favorites below:
Hailed as being a "facial in a bottle," this rebalancing face mask has a high concentration of purifying active ingredients that regulate excess sebum and reduce breakouts. Use once or twice weekly to keep skin healthy and mattified. First-time users will likely find the first couple of uses rather unpleasant, but the pain is worth all the gain.
This cult-favorite daytime vitamin C serum delivers advanced environmental protection while improving the appearance of fine lines and wrinkles and brightening the complexion. Apply four to five drops in the morning after cleansing, and reap the antioxidant benefits throughout the day.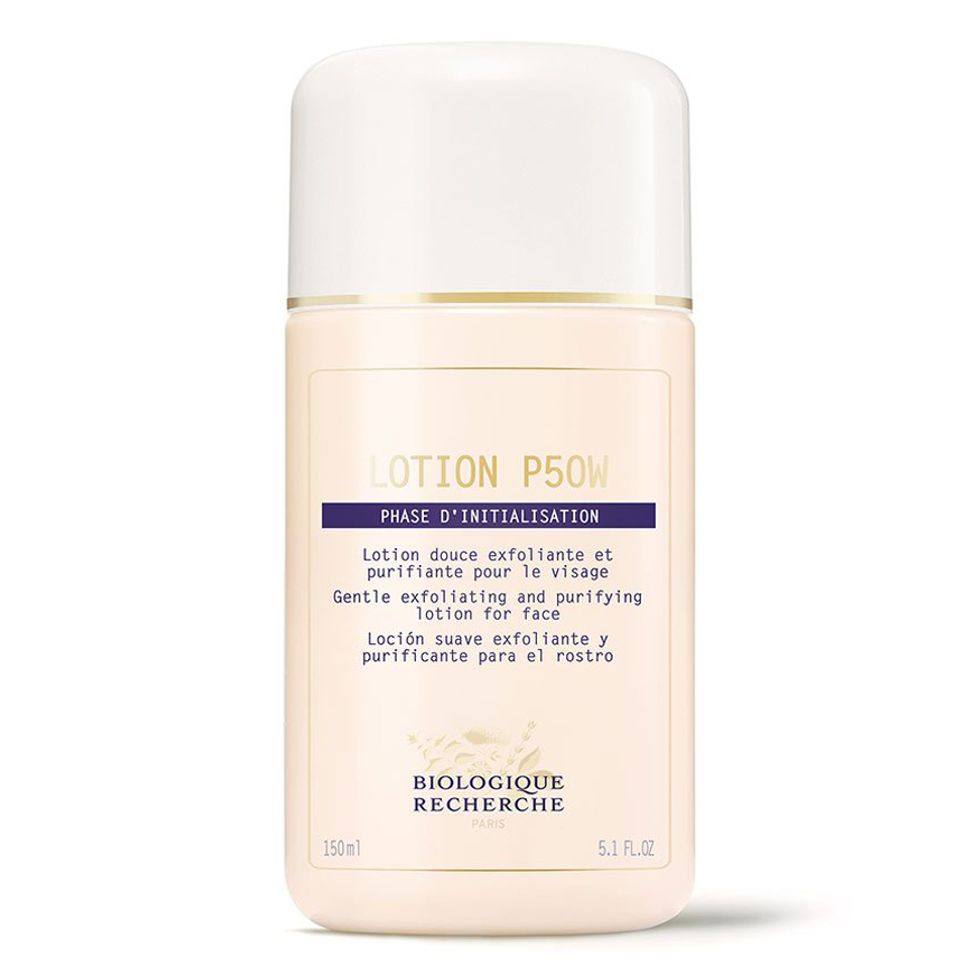 Long celebrated as a skin-care "holy grail," this liquid lotion exfoliates, cleanses, and purifies the skin, helping it maintain its slightly acidic pH. If pairing it with the Biologique Masque Vivant, a great tip is to either apply it to the skin before the mask (to prep the skin) or add a couple drops to the mask to help liquify the gooey consistency.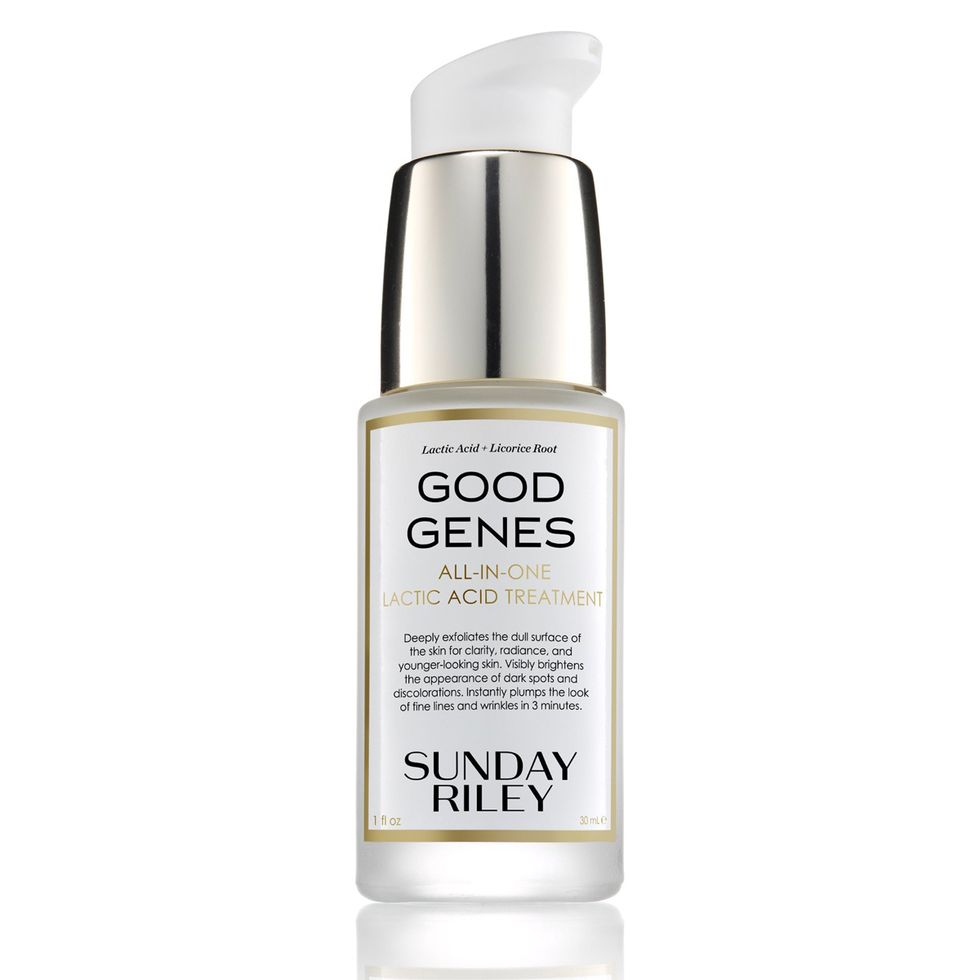 This lactic acid treatment deeply exfoliates the dead surface cells that dull the complexion to restore clarity and smoothness to the skin. It's also formulated to plump fine lines and boost radiance for that "I woke up like this" skin that you'd equate with good skin genes.