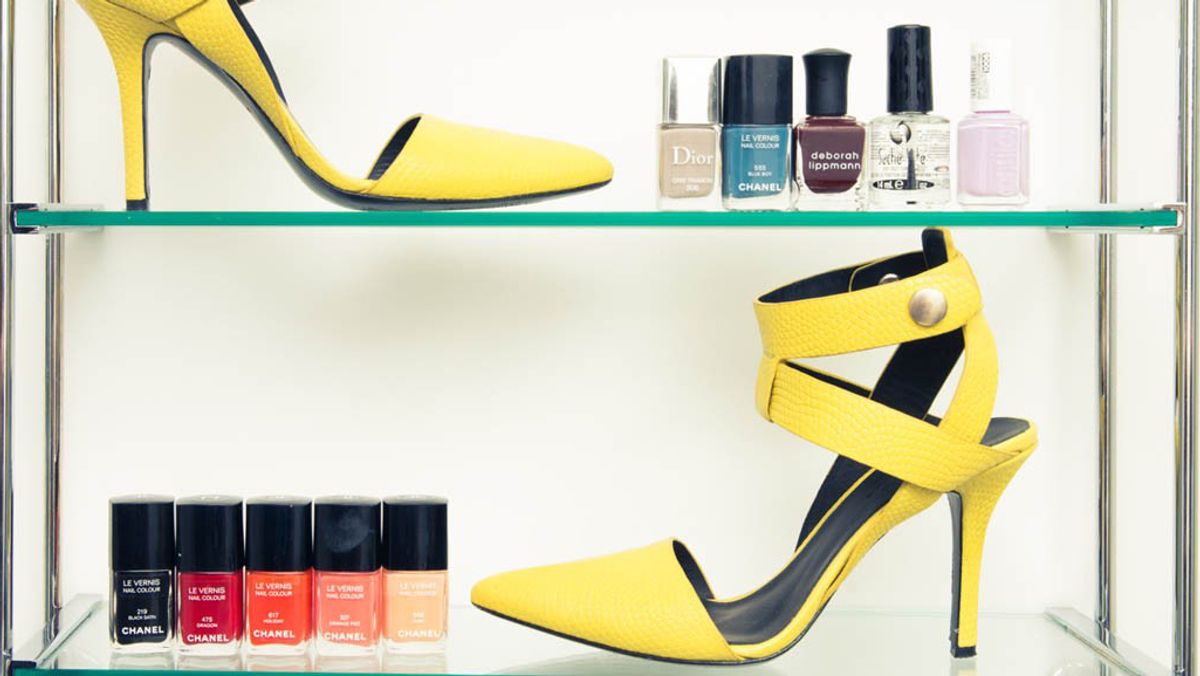 Nails
You *Can* Give Yourself a Salon-Quality Pedicure at Home—Here's How
It's time for your toes to experience a little R&R.
My mother invested a lot of her time in at-home beauty while I was growing up, which meant that I've learned a few useful tips and techniques over the years, as well. Some of my favorite moments as a kid were when she and I would give each other pedicures. I'm not talking about a simple coat-of-lacquer-and-quick-dry experience
—
this was a full foot spa soak with all different types of oils and salts, tons of lotion, and a slew of
exfoliating tools
for those rough spots that need a little more love than others. Through rituals like this, I learned that
skin care and pampering
are not exclusively designed to help us feel more attractive or presentable; rather, it's about investing in your own self-care. When our bodies are healthy and well taken care of, our mental and emotional well-being improve, too.
During this time, where I'm trying to both relieve my COVID-19 anxiety and avoid the stir-crazy feelings that come with social distancing, I am taking every opportunity to make myself feel
good
. This includes, you guessed it, the at-home pedicure routine that I've curated over the years. If you're looking to give yourself a little treat, or rather, can't stand to look at your callused feet or busted nails for another second, then read on. Here is everything I do to achieve a spa-like pedicure at home.
---