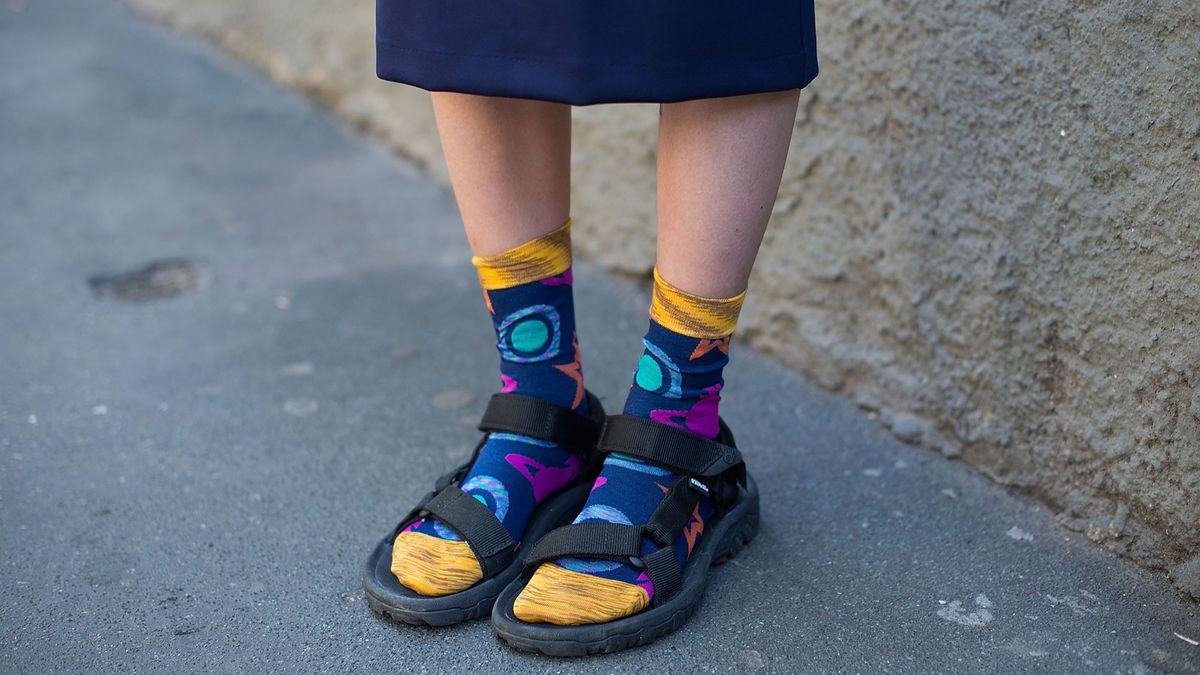 Trends
The geriatric sandal is about to be everywhere.
There's a time and a place for every type of shoe—that's how we justify having so many in our wardrobe. And while we may only be wearing the coziest of flats right now (if not straight-up
slippers
), the temperature is rising, summer is close, and that can only mean one thing: sandals. And after months of soft, dainty footwear, we're finding ourselves craving much more of a statement shoe.
If you haven't browsed the depths of the internet during your time at home, and specifically the men's section, then you may not have fallen under the spell of Velcro sandals quite yet. We call them by many names—geriatric, dad-like, just plain ugly. But with
billowy silhouettes
and ladylike dresses still trending, there are few things that can balance out that type of look—and provide some much-deserved comfort—like a deliciously chunky sandal. Many of our favorite styles
are
designed for the boys, but there's no reason we can't snag a pair of our own. From the ever-classic Tevas to a crystal-embellished platform, these are the 18 geriatric dad sandals we're buying for summer.
---