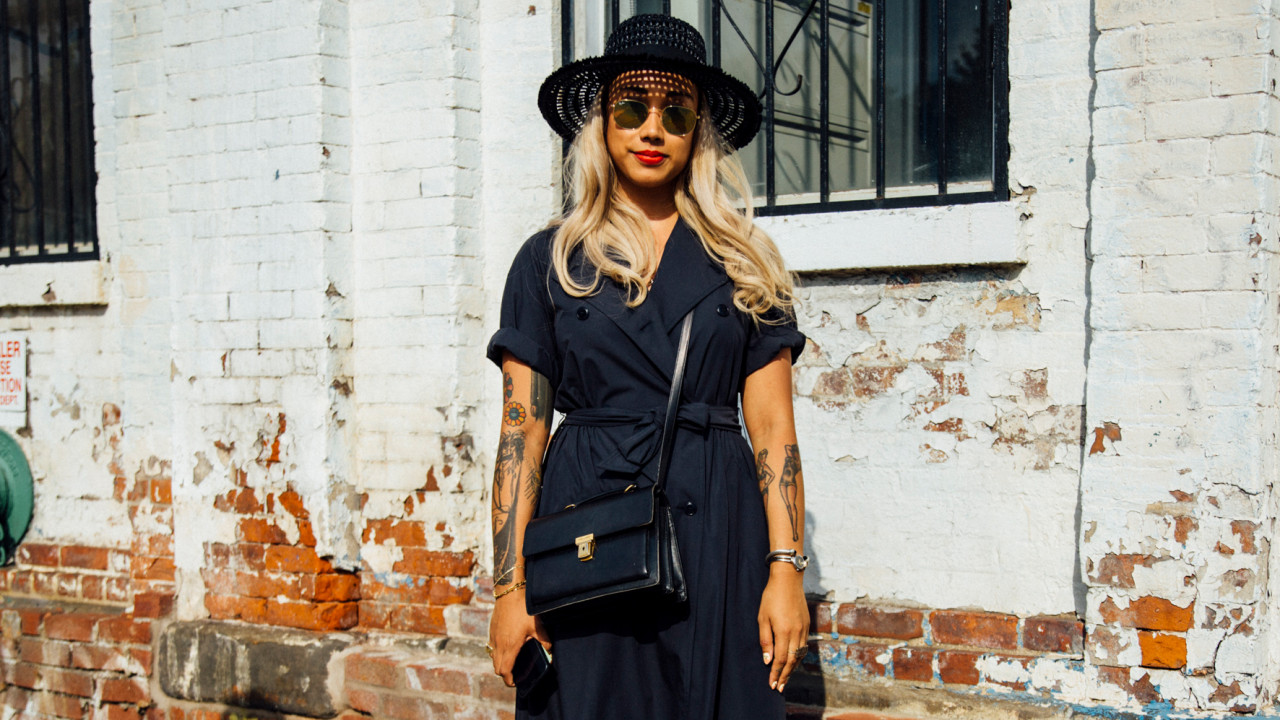 Liven Up Your Summer Look with Our Favorite Warm-Weather Makeup Picks
Like a good wine pairing—but for your wardrobe and makeup.
It's finally summer, and that means extra-long days spent lounging about with good friends while eating, drinking, and socializing (albeit at a safe distance). To complement these much-needed moments, we're opting for chic wear-anywhere looks and even cooler, standout makeup that livens up the mood. Like a good wine pairing, shop our favorite makeup-and-outfit duos—it's the vibe and energy we're leaning into all summer long. Shop the pieces below.
The perfect combination for spending summers near the shore. This breezy white dress is ideal for barefoot walks through sand, or paired with sandals while taking a stroll through the city. Take this classic white summer dress up a notch by applying a swipe of stunning Wink On metallic purple and burnt metallic red eyeshadow palette by Ciaté to your lids—your bold makeup will have everyone stopping in their tracks. *Sponsored by Ciaté
The gentle green hue and silky texture of this top create a subdued and elegant appearance that is begging to be juxtaposed with an intense eye-makeup look. Use the shade Mango in this palette as an eyeliner for a fierce burnt orange wing that will kill. You might just become addicted to neon winged liners—we know we are.
There is no duo as chic as a black dress paired with a bright red lip. The puffed sleeves on this otherwise casual maxi dress add a tasteful elegance that can be dressed up or down. Use this new lip gloss by MAC to add a pop of opaque red to the lips while plumping them at the same time.
Many of us are still working from home, meaning that we are still staring at our digits gliding across our laptop keyboards for most of the day. These Ciaté Stick-On nail stickers allow you to create nail art easily from home (simply stick to a bare nail or over a color of your choice!) and act as a gentle and chic reminder to keep smiling throughout the day. When office hours are over and it's time for a Negroni or two on a rooftop, pair these nails with a bright red top like this one for the perfect funky summer duo. *Sponsored by Ciaté
We dream of summer afternoons spent in rose gardens while sipping tea. Although that scene feels a little unreachable at the moment, we can still dress like we're headed to a picnic. The refined Victorian style of Nishimoto's pieces pair perfectly with black ribbons throughout the hair and some patent leather loafers. Tie this look together by blotting a vibrant pink lipstick onto the lips and cheekbones for a monochromatic flushed look.