How to Shop Like the Founder of Mae Jones Magazine, Kristen Turner
How a fashion veteran stocks her closet for everyday life.
Series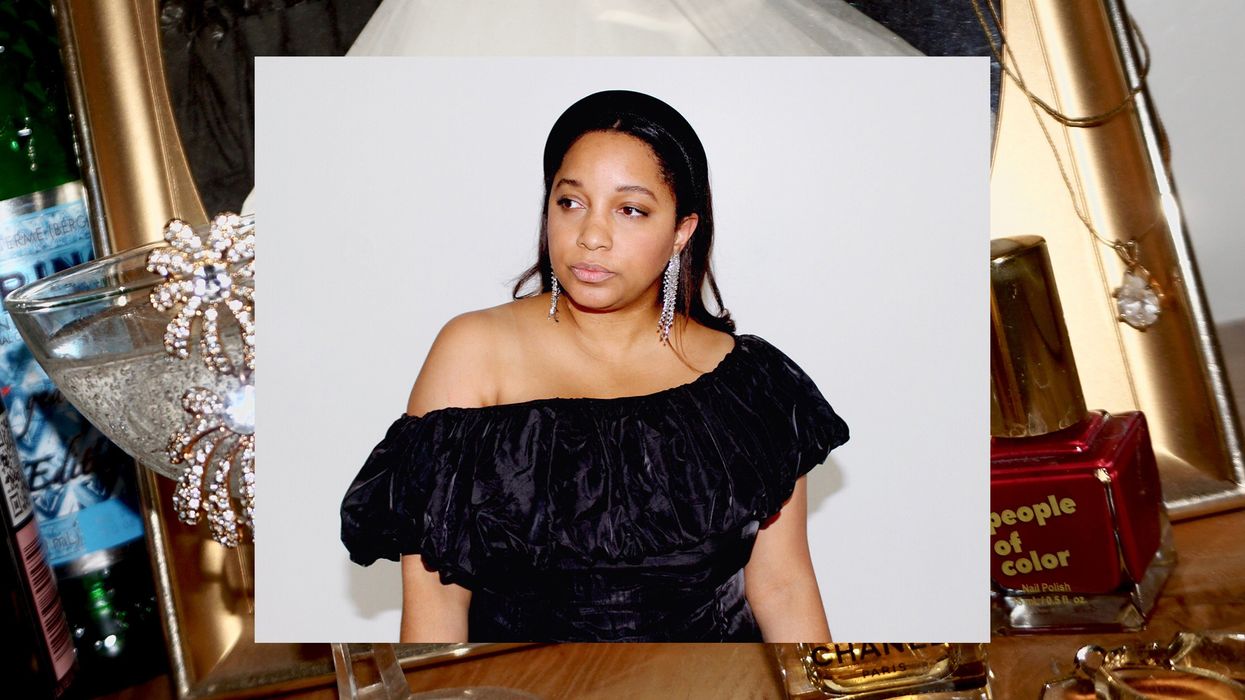 Kristen Turner
turned a lot of heads with her recent (and timely) launch of
Mae Jones Magazine
, which she describes as "a magazine like
Vogue
that represents Black style and glamour." The fashion industry vet started her career in fashion PR before she ventured into wardrobe styling and then creative direction and photo production. She has produced content for major brands such as Nordstrom Rack, Target, Juan Carlos Obando, Johnny Was, and more. Basically, Turner has experience in just about every area that you'd need in order to found a magazine.
One of the benefits of working in the editorial world, like Turner does, is that you get to play with the most fantastic fashion available. You create
glamorous editorials
with models clad in glistening sequins and voluminous tulle, which is why it's always intriguing to see how the editors tasked with styling those fantastical spreads translate their eye for style into their everyday outfits. We sat down with Turner to discuss how she shops, "borrowing" clothes from her mother, and the
lack of representation
in the industry. 
---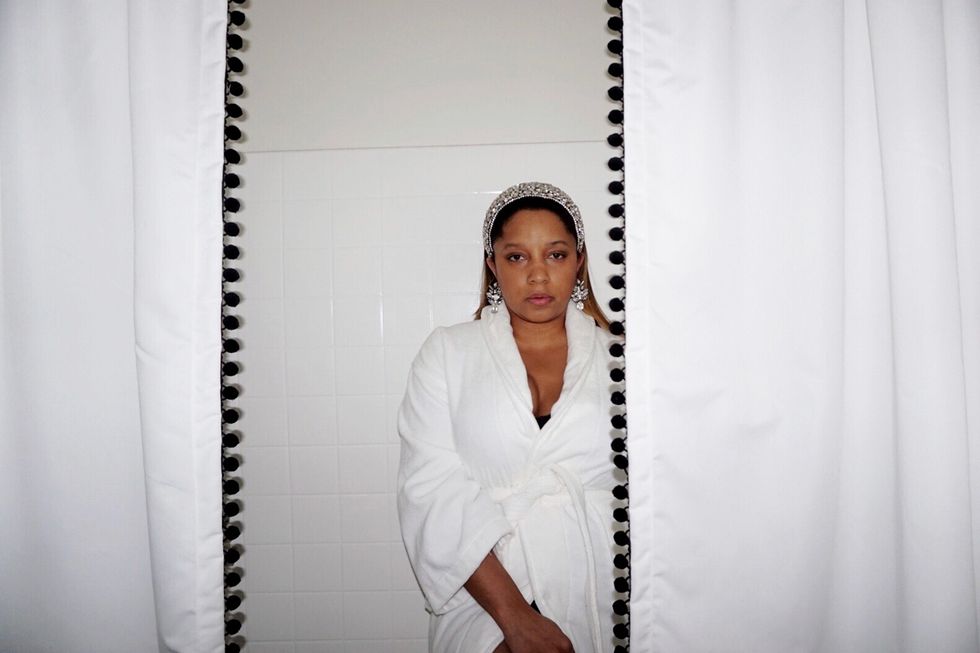 Photo: Courtesy of Kristen Turner
When did you first fall in love with fashion?
"I always remember fashion being a part of my life. I would spend a lot of time in my mom's closet (even though, technically, I wasn't allowed to be in there). It was a small closet, the wood garment rods packed with clothes, but to a four-year-old it seemed huge! I just liked being in there. I remember thumbing through the racks and looking at the labels. Labels meant nothing to me at that time, and they definitely didn't represent any financial value. I was just so curious about everything having to do with the garments hanging in front of me, even the fabrication.
"Her jeans were Jordache, her silk blouse had a label that said 'Palais Royal,' and she had a gold chain belt that she wore all the time. It was label-less, but I do remember it having gold cherub angels hanging from it. I will spend the rest of my life 'borrowing' things from my mom's closet. I use the air quotes because it's a high probability that 'borrowed' items will never be returned."
How would you describe your personal style?
"Classic and chic, but with a flair of the dramatics."
In your eyes, how can fashion fit into the larger conversation going on in the world right now?
"Unfortunately, the fashion industry has a real representation problem. There aren't enough Black people in front of or behind the photographer
's
 lens. The recent events in this country have opened the closets and unveiled the dirty laundry that Black people who work in fashion have known for far too long. We're simply not represented. Now that we're
all
aware, we should be focused on growing a more diverse industry by hiring more Black models, Black photographers, Black stylists, Black marketing directors, Black graphic designers, and Black creative directors. It's time to mainstream the beauty and creativity of Black and brown faces in fashion."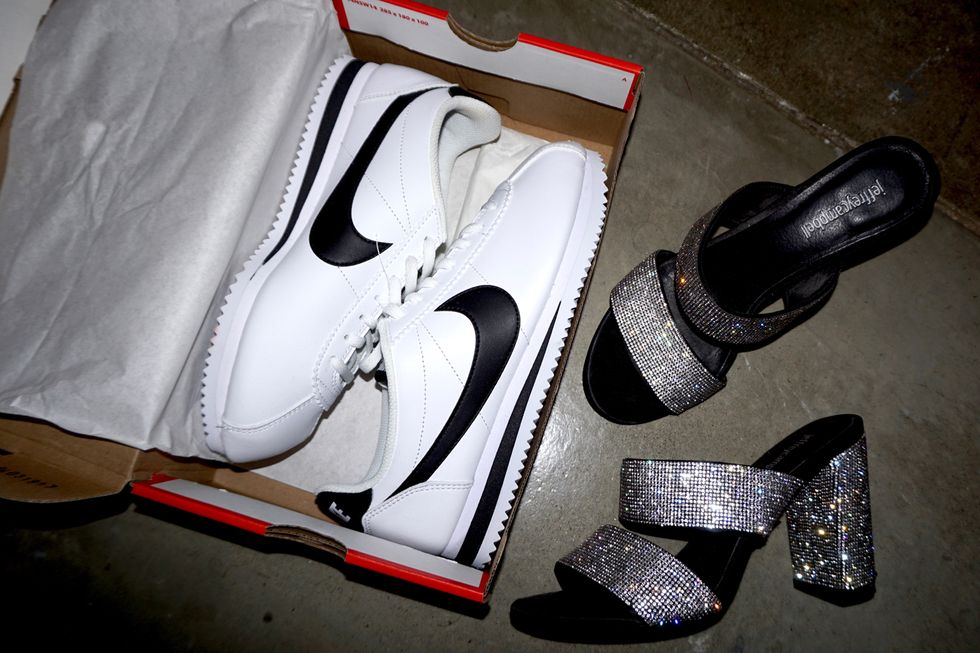 Photo: Courtesy of Kristen Turner
Do you have a uniform?
"Generally, when I head to set for a photo shoot, I'm wearing a black t-shirt, my Levi's high-waisted Wedgie fit jeans (their icon jean that also comes in plus sizes, which makes me happy), and my white Nike Cortez
sneakers
with the black Swoosh. The Cortezes are the only pair of sneakers I own, and I go through at least two pairs a year. There's usually so much going on during shoot days, and what I'm wearing is the last thing on my mind, so I just keep it simple."
How does your editorial work influence your personal style?
"I love for the photos we produce for Mae Jones to be a fantasy and full of drama, and I guess my personal style is kind of the same way. I keep it pretty classic, but then add a touch of drama just to keep things interesting. A bold red lip, a bright color, a dazzling statement earring, or an interesting shoe. Something that will make you go 'Oh wow! I love that!'"
What do you let yourself splurge on?
"It's not wardrobe related, but I spend an obscene amount of money on fashion magazines (mostly the European ones) and coffee-table books. I'm a tactile person, and sometimes a Pinterest board doesn
'
t cut it for me. I need to feel the pages of the paper. Also, perfume."
What has been your favorite purchase of all time?
"Normally I 'borrow' anything designer from my mom's closet, but years ago I purchased my very own Louis Vuitton roller from a thrift store. It was less than $1,000! I took it to the LV boutique, and they confirmed it was real. I was so excited! I love thrifting, and to stumble upon such a gem was especially thrilling."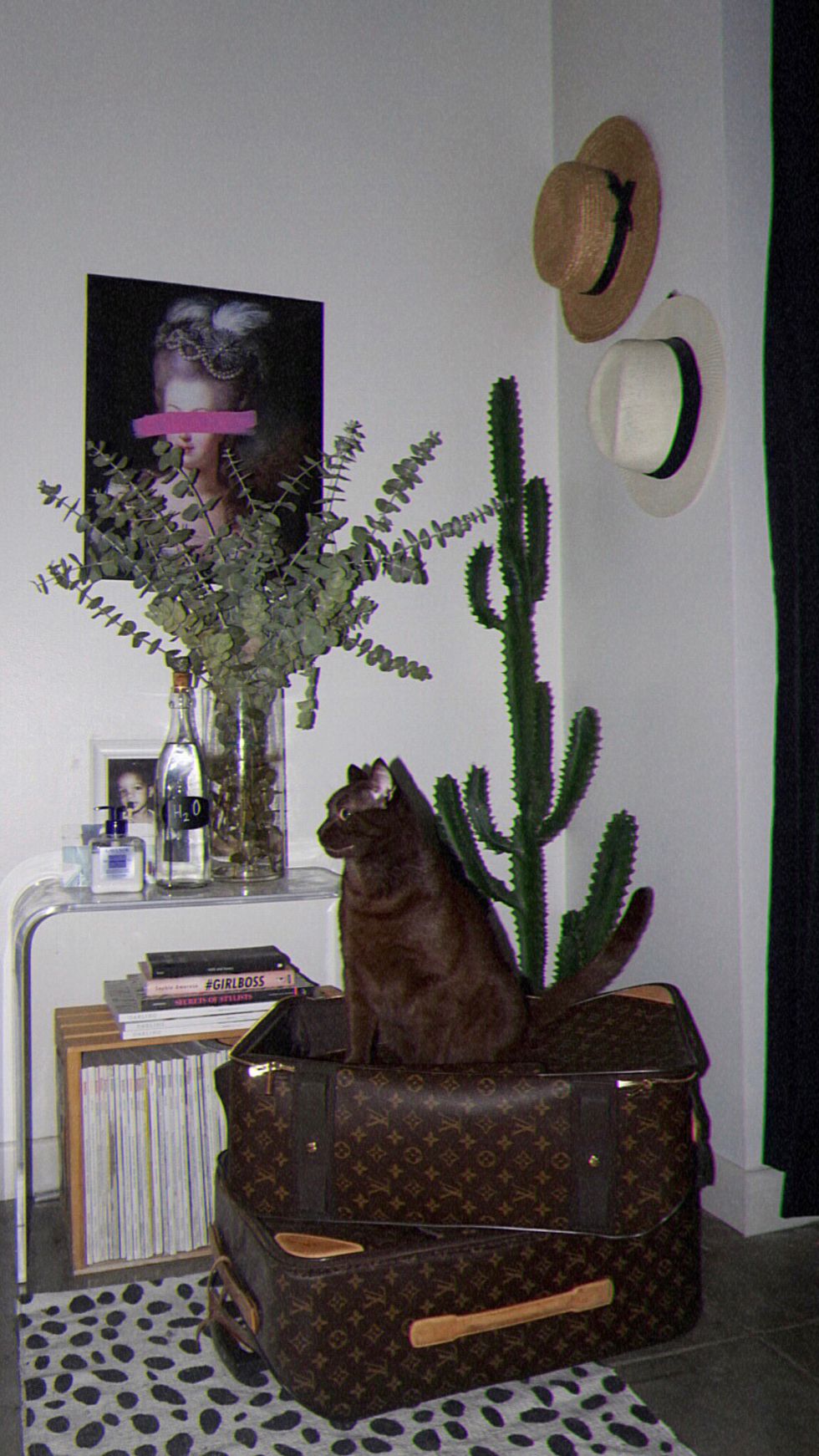 Photo: Courtesy of Kristen Turner
What accessories are on your current rotation?
"Gold hoops, a delicate gold necklace that originally belonged to my grandmother, rhinestone statement earrings, repeat. I'm a creature of habit. I stick to what I know."
Do you prefer the in-store experience, or would you rather shop online?
"Online! Nothing excites me more than coming home to a pile of boxes from my favorite retailers. I pour myself a glass of wine, put Arenta on Pandora, and turn my living room into a fitting room."
What would your closet be full of if money were no object?
"
Lingerie
, actually. I believe in the importance of a good foundation—good undergarments. My favorite bra and matching panty set cost $185. A little steep for my blood, but if money was no object, then…"
How has your style evolved since you first entered the fashion industry?
"I went to a private school most of my life, so I was trained to rotate between a few key pieces. There was a strict rule book that had to be followed, and it didn't leave much room for self-expression or individuality. As I've gotten older, I've definitely had to retrain my mind to allow for more risk taking, to wear what I like, and to not feel obligated to follow a trend just because everyone else is wearing it. My days of walking around and seemingly matching my peers are behind me."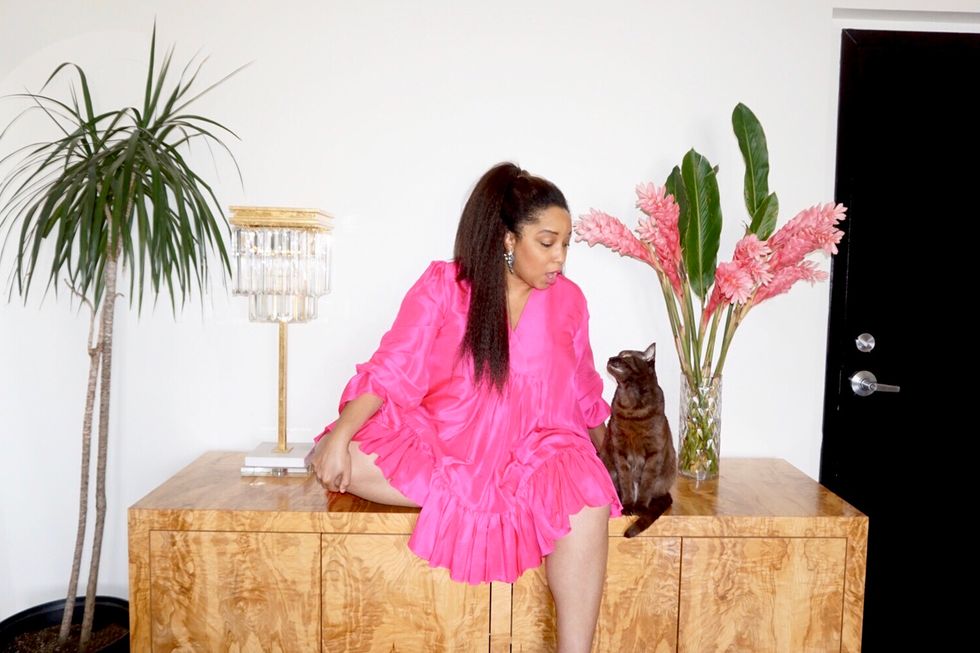 Photo: Courtesy of Kristen Turner
What does your current WFH wardrobe look like?
"I pretty much wear a white terry-cloth robe 24/7. I can count on one hand the number of times I've put on 'real' clothes since March."
Who are your favorite small fashion brands of the moment?
"I'm really loving what
11 Honoré
is doing at the moment. They're an online boutique that carries an edit of clothes from some of our favorite designers, but in extended sizes (12
–
26). Badgley, Cushnie, Mara Hoffman, Siriano. I'm technically what the fashion industry describes as an 'in-between' size. Shopping can be frustrating because I fall in love with something only to realize they didn't cut it in my size. If I fall in love with something on their site, it definitely comes in my size.
"Recently, 11 Honoré launched their own
private label collection
, and it's exquisite! The Nina dress is perfect for summer and will transition nicely into fall."
What era of fashion is your favorite, and why?
"I fluctuate between my love for the mod minidress and all-black-everything 'beatnik' trends (
à
la Audrey Hepburn in
Funny Face
) of the '60s and the high-fashion, ultra-glam, more-is-more trends of the 1980s. The outfits worn by Michelle Pfeiffer's character in
Scarface
will forever be some of my favorite fashion moments."
6 Items Kristen Turner currently has in her shopping cart: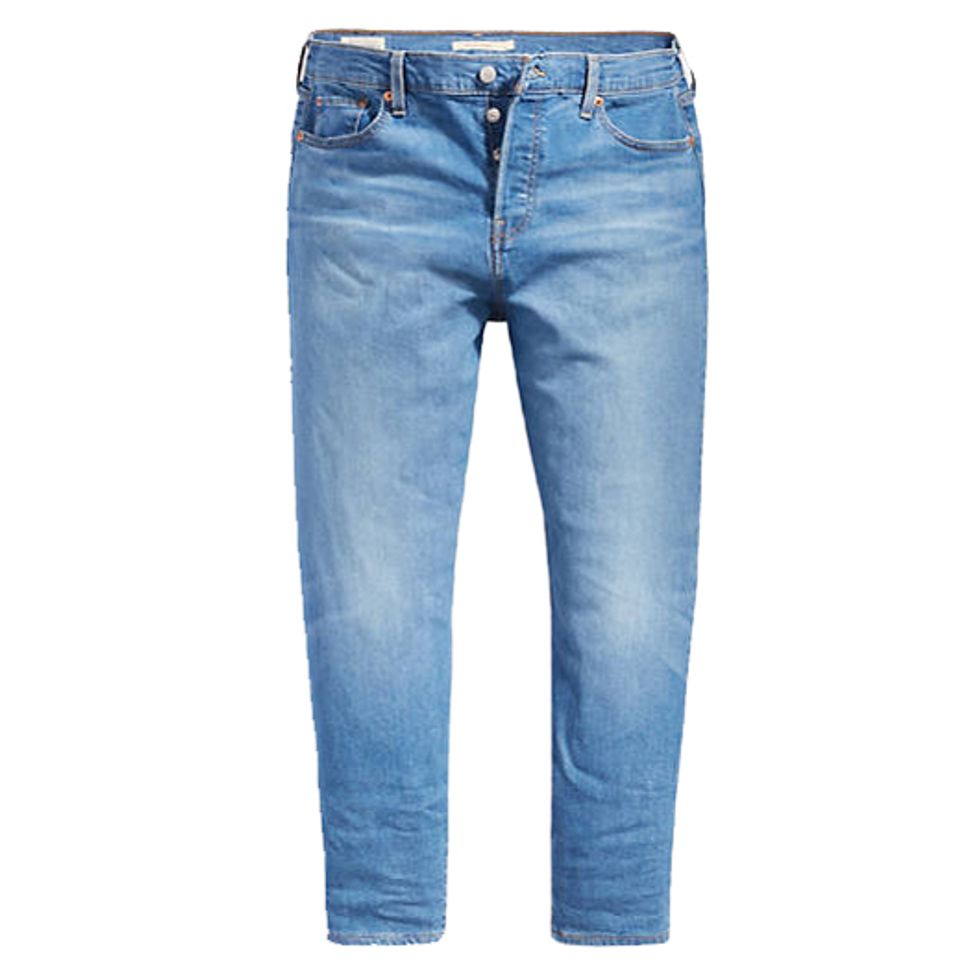 Levi's
Nike
Azeeza
PrimaDonna
Alessandra Rich