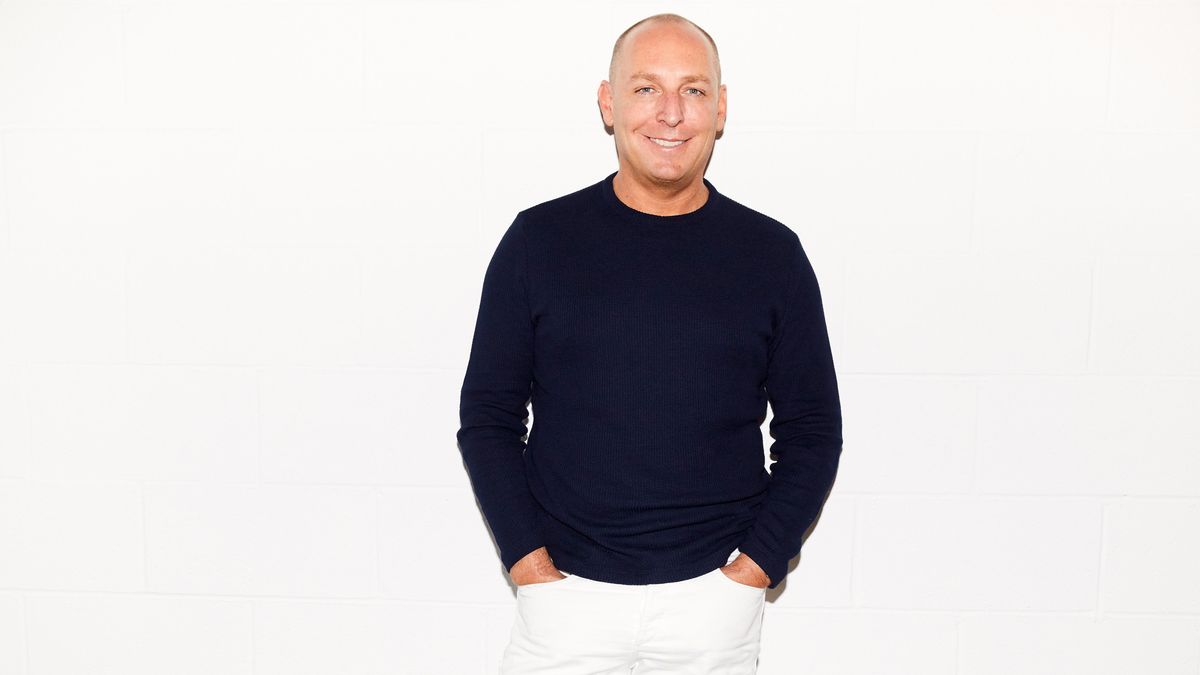 Career
At work with the founder of 11 Honoré.
Tristan Kallas
When shopping, be it for a special occassion or no reason in particular, it's frustrating when you find something you love only to discover that it's sold out in your size. Even more frustrating—and quite frankly, insulting—is the realization that it's not even made in your size. Despite the fact that the average American woman falls within the 16–18 size range, and that many of these women desire and have the earning power to own luxury clothes, very few labels manufacture above a size 12. A lot of us have bemoaned this truth for years, but Patrick Herning actually did something about it when he launched
11 Honoré
two years ago.
A San Francisco native, Herning's route to launching a fashion startup included studying at Southern Methodist University, getting a "grown-up consulting job that [he] hated," and later working for an e-commerce payment processing engine in Silicon Valley. While at the latter, he started chairing galas in the Bay Area, which proved to be a beneficial experience when he decided to pack up, move to L.A., and start a communications agency.
The idea for
11 Honoré
was sparked while he was working on a project for a fashion client, and today he oversees a staff of 25 (a third of whom are customers) dedicated to bringing luxury fashion to the plus-size market. The site launched with 15 brands and now carries upwards of 70, including Altuzarra,
Cushnie
, and
Prabal Gurung
. ALC and Carolina Herrera are among those coming soon.
"I always tell people that we're not riding the wave, we're pulling the wave," Herning says of the company's role in evolving conversations around and increasing the tangibility of plus-size fashion.
Ahead, more on how 11 Honoré came to be, and what we can expect from the platform in the future.
---
What sparked your interest in fashion?

"My grandmother—my mom's mom—was an incredibly chic and fashionable woman. When I was little, she would take me shopping, and I absolutely loved it. I loved getting dressed up, I loved having Gucci loafers, I loved Ralph Lauren and leather jackets. And I was 10."

And what was your first professional foray into fashion?

"When I had my communications agency, I was introduced to someone who hired me for a project for Paris Hilton, and she said, 'You're going to own fashion, that will be your thing.' Then I met Heather Vandenberghe, who at the time was head of communications for Louis Vuitton, and that was my first big fashion client. Then Fendi became a client, and it just all started. If you were a chic luxury brand, mostly fashion, and wanted that intimate dinner for 40 at the Chateau, I was the guy you called."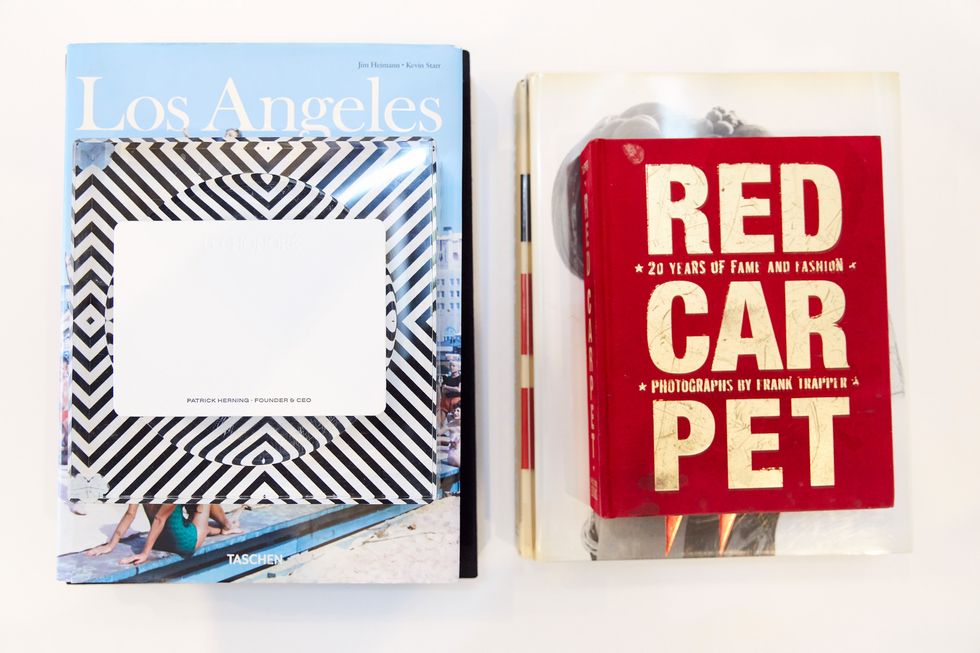 How did the idea for 11 Honoré come about?

In 2016 Kristine Westerby, who was head of communications for Marina Rinaldi at the time, called me and said, "I need you to help me with Marina Rinaldi. They're coming to L.A., and we need a project, can you figure it out?' So I figured it out, and it was fascinating. There were all these beautiful, cool women [there], and all they had on the luxury side was Marina Rinaldi. So it was through that project that I came up with the idea."

And what did the early stages of the company look like?

"I spent time writing my business plan, building out the financial model, and figuring out how much money I needed for inventory. The first institutional fund-raising conversation I had with Dana Settle at Greycroft was on November 1, 2016—and they ended up leading this second round of funding—and they said, 'We believe in product, so get your idea off the ground.' So I went to New York and hired a buyer. We pulled together 15 brands, many of whom I knew, like Monique Lhuillier, and went back to them, and said, 'I have 15 brands, and I've raised $500,000, do you want to do this?' They said great, and that began the process."

A lot of brands have declined to work with you. How have you responded to that?

"My philosophy has always been a narrative of kindness; you get more bees with honey. So I've been persistent. I've always said, 'Look, we are here when you decide to do this, and you will decide to do this.' Everyone always asks who said no, and I've kept my mouth shut because they're ultimately going to come."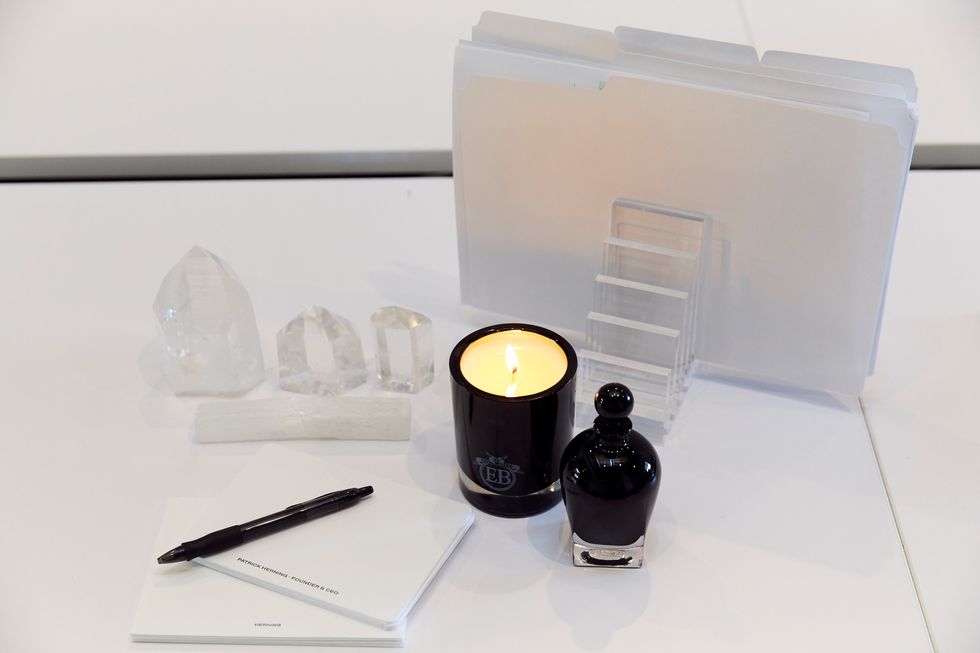 What have been some highlights thus far?
"Brandon Maxwell was a really big deal. He's super cool and really great, and getting his brand in the initial launch roster was really exciting. Most recently we launched with Good American, and I've been a huge fan since they launched right before we did. To carry denim in a meaningful way is really exciting."
What's next for 11 Honoré?
"The most important thing is that we always remain true to our customer base, who is looking for extended sizing. We have no intention of getting into straight sizing—there are plenty of options out there. We'll be partnering with influencers on brand collaborations, and launching our own brand, making sure it dovetails with our existing partners.
"We're popping up in London, and we'll do another New York Fashion Week show. We want our customer represented constantly, the same way other women are."
Social media has had a huge impact on the fashion industry in recent years. What's your take on it?
"Social media is crazy-polarizing. It makes some people feel great and others like shit. But what it's done for this community is given them visibility, and these women took it upon themselves to do that. Through social media and innovative change in fashion, she's seeing herself. For example, fashion week—to me it's less about press and more about that woman in Ohio who sees all the influencers she follows front and center, and not just at the plus party."
Additional reporting by Hannah Baxter
Want more stories like this?
Stephen Jones Will Remind You Why You Love Fashion
How a Former IBM Consultant Launched a Bridal Brand
Brian Atwood Talks Glamour, Shoes, and Working with Gianni Versace