WWWRN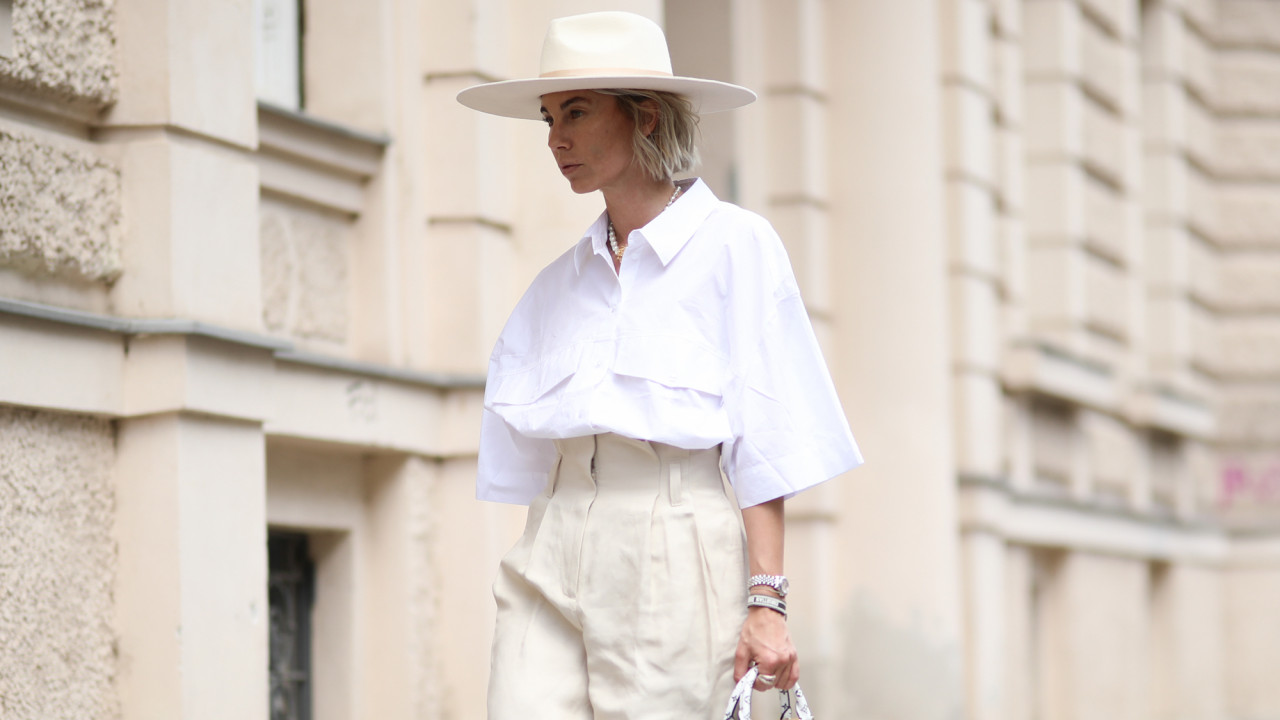 An Ode to the Gauzy White Shirt
The chic closet staple is perfect for summer.
Whether you mean to or not, summer has a way of streamlining your wardrobe to the point where you only want to wear your most comfortable, breathable, and effortless pieces. Sure, we'll happily pick up the latest seasonal trend, from Bermuda shorts to dad sandals, but when it's boiling hot outside and every cotton sundress you own is buried in your laundry basket, there's just something about throwing on a gauzy white shirt and breezing out the door. You know the one—it makes you look like you just stepped out of the Provence countryside, or like you're a character in a beachside Nora Ephron film.
View this post on Instagram
View this post on Instagram
View this post on Instagram
The fabric—preferably paper-thin organic cotton, breezy linen, or semi-sheer organza—clings to your skin in all the right ways, never once betraying the trickle of sweat sliding down your back (we're only human). It can be tailored, romantic, oversize, or cropped—ideally you have one of each depending on your mood. The best part is, you can wear it with anything, from denim cutoffs to your favorite silk maxi skirt, and you'll still look stylish and undeniably sexy. Maybe even pick up a matching pair of white shorts to go with it—just be careful around your morning coffee.
Check out 21 timeless styles to shop right now, and pick up the one item of clothing you'll enjoy season after season—trends be damned.
Part of the series:
WWWRN