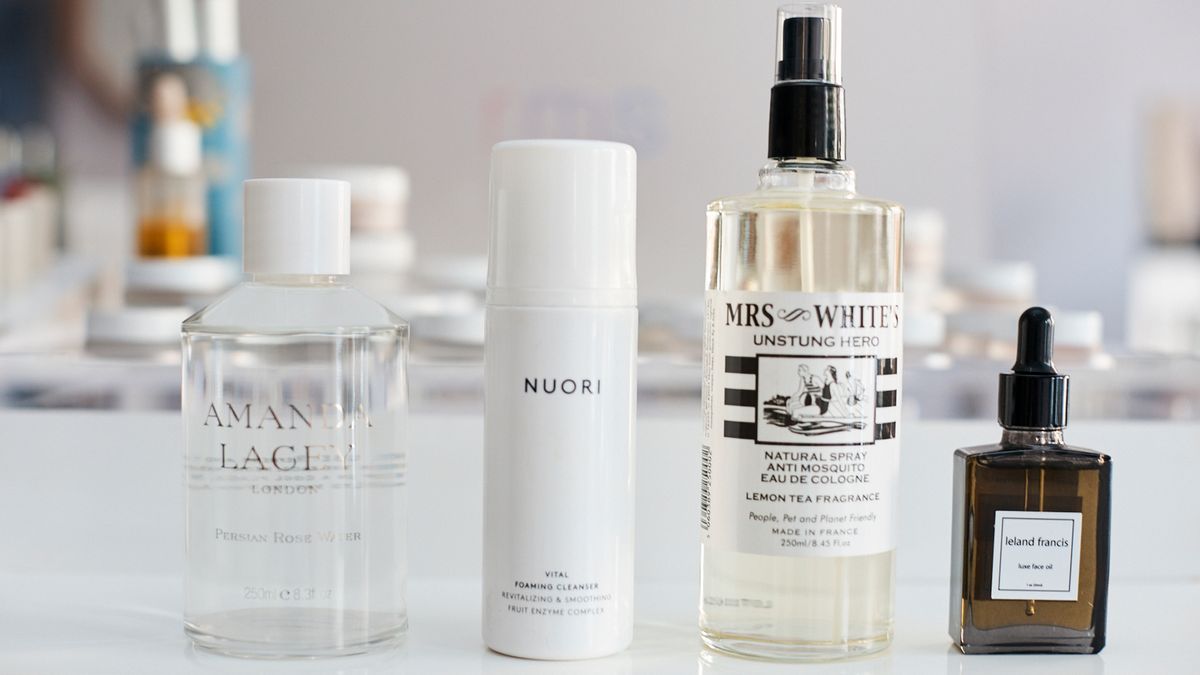 Skin
Experts Reveal the Best Toners for Your Skin Type
From acne and sunspots to dehydration and irritation, these toners have got you covered.
Cleanse, exfoliate, moisturize, and protect: These four aspects of skin care have found their permanent homes in our beauty routines. But one skin-care item that seems to ebb and flow in our rituals is toner. Toners can perform many functions, from replenishing vital nutrients after cleansing, to returning the skin to a
healthy pH level.
 While there is considerable debate around the
necessity of toner
, it essentially boils down to this: If toner works for you, then it works for you. If it doesn't, then it doesn't.
Whether you are already a devout fan or are trying to dip your toes into the more robust skin-care-routine pool, there are some things to consider when shopping for a new formula. We turned to two experts, Marie Veronique, chemist and founder of
Marie Veronique Skincare
, and Athena Hewett, founder of
Monastery
and owner and facialist at Monastery Studio in San Francisco, for advice on how to pick the right toner for your skin. Both Veronique and Hewett stress that there
'
s one specific ingredient to avoid above all others: "We don't think adding unnecessary alcohol to the face is a good idea. Avoid any toner with alcohol-based preservatives," say Hewett. Veronique adds, "If you have dry, sensitive, rosacea-prone skin, avoid ingredients like alcohol, witch hazel, fragrance, menthol, peppermint, and essential oils that can cause photosensitization, like citrus or bergamot." Without further ado, here are some of their recommendations for the perfect toners for your skin.
---
Toners for Acne-Prone Skin
If you battled acne as a teen, you might recall rubbing harsh isopropyl alcohol across your cheeks in an attempt to quell your breakouts. We want to remind you this is something that should remain in the past forever. Alcohol does nothing positive for the skin; in fact, it dries it out to the point that you're much more susceptible to breakouts, since your skin will produce more oil to combat dehydration. We promise, there are gentler ingredients out there for anyone looking to tone and balance their acne-prone skin. Veronique explains, "Anti-acne agents include: salicylic acid, hydroxy acids (like lactic acid). Botanicals for acne include echinacea (coneflower), willow bark extract, licorice root extract. This is a good place to add essential oils like tea tree oil, lavender." Hewett adds that people with acne-prone skin should look for "Mild floral waters only that sit at a neutral pH."
Marie Veronique
Peach & Lily
Hydrating Toners
The right toner or mist can provide the skin with much-needed hydration and balance the skin's pH level to reach a more neutral point, where hydration levels thrive the most. Hewett explains, "Changing the pH of your skin actually dries it out, so I would avoid any product that would be more acidic or alkaline than your natural skin pH [of 5.5]." Once you've got that locked and loaded, here are some ingredients to consider. Says Veronique, "To boost hydration, include humectants, which increase water content of skin, such as sodium PCA, hyaluronic acid, saccharide isomerate. [Many probiotics help] with hydration, especially Lactobacillus [species] such as L. casei, [and] L. fermentum=."
JACQ's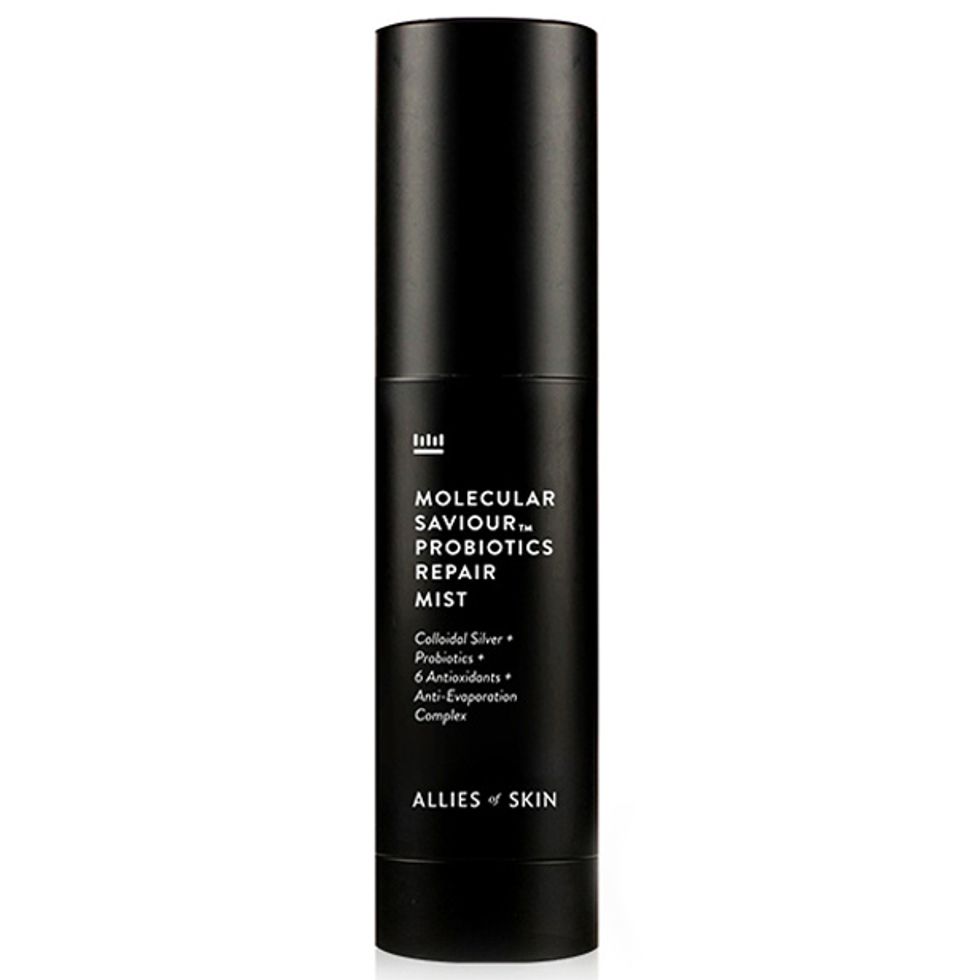 Allies of Skin
Josh Rosebrook
Toners for Sensitive Skin
As anyone who has it knows, sensitive skin is challenging to tend to, since the bulk of skin-care ingredients cause redness and irritation. "Sensitive skin implies barrier function compromise, so you want ingredients that restore proper barrier function and reduce inflammation by interrupting the arachidonic cascade that generates prostaglandins and leukotrienes. Botanical anti-inflammatories include licorice root extract, bioflavonoids like rutin, and green tea," Veronique explains. Additionally, hydrosols can help to calm down skin that is irritated. Hewett suggests investing in "a simple rose, chamomile, or calendula hydrosol" if you have sensitive skin.
Pholk Beauty
Kiehl's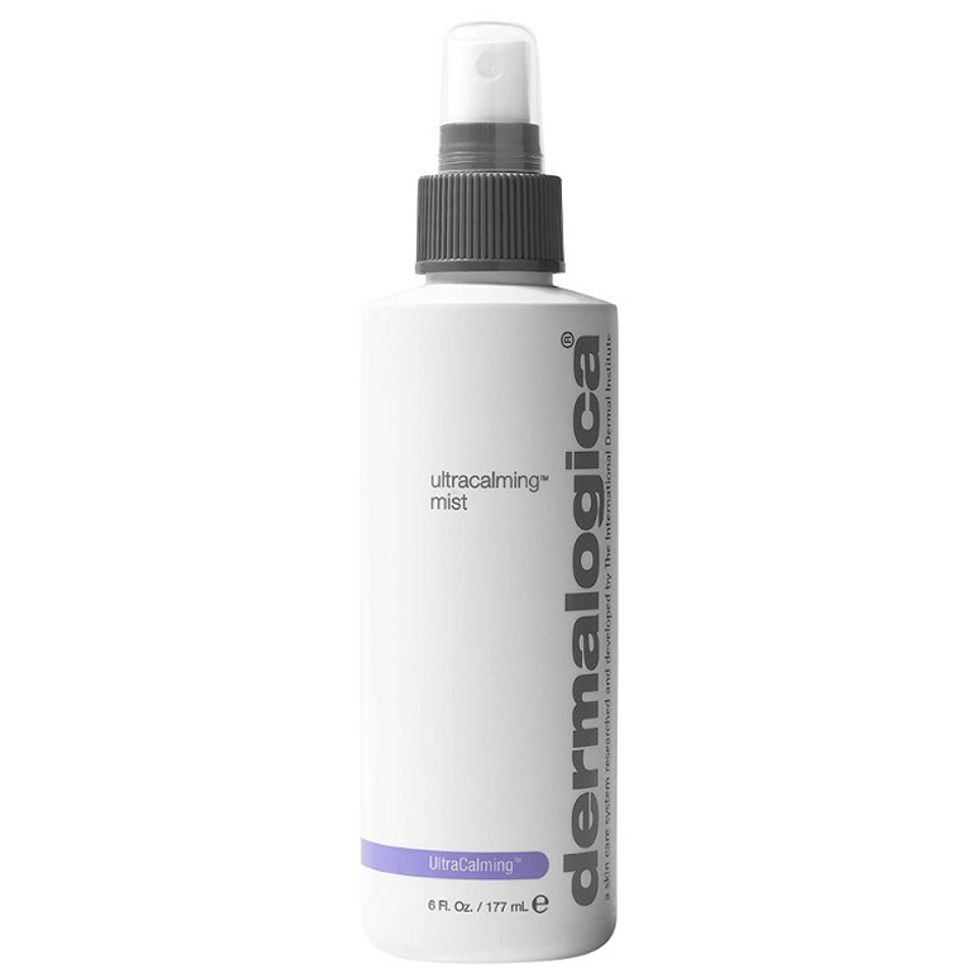 Dermalogica
Brightening Toners
Prevention will always beat treatment when fighting hyperpigmentation in the skin. The best way to prevent it is by using a full-spectrum sunscreen every day. But we understand that sunspots still happen (we are currently sporting a few ourselves, despite our best efforts to keep them at bay). If that's the case, it might be time to try a brightening toner. When choosing brightening products, Hewett suggests "[to] look for a mild AHA toner. This extra bit of exfoliation could help [other] brightening products to work a bit faster." Veronique adds, "Skin brightening ingredients that do not bleach the skin, but rather work to disrupt melanogenesis, include: Stage 1 melanogenesis. Inhibit synthesis of tyrosinase: bearberry/arbutin, ascorbic acid, licorice root, paper mulberry, lactic acid. Stage 2 melanogenesis. Bind copper to prevent L-Dopa synthesis: kojic acid, rice extract." Think more vitamin C and a gentle AHA.
Jade Fox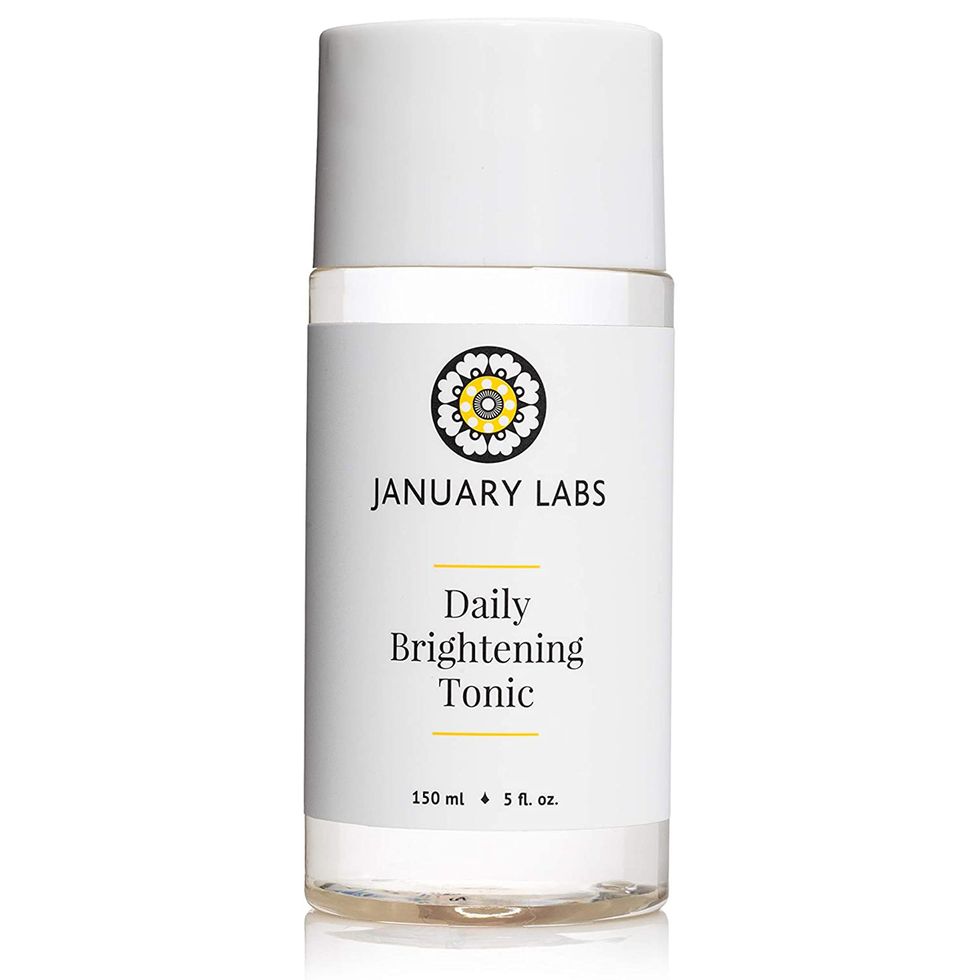 January Labs