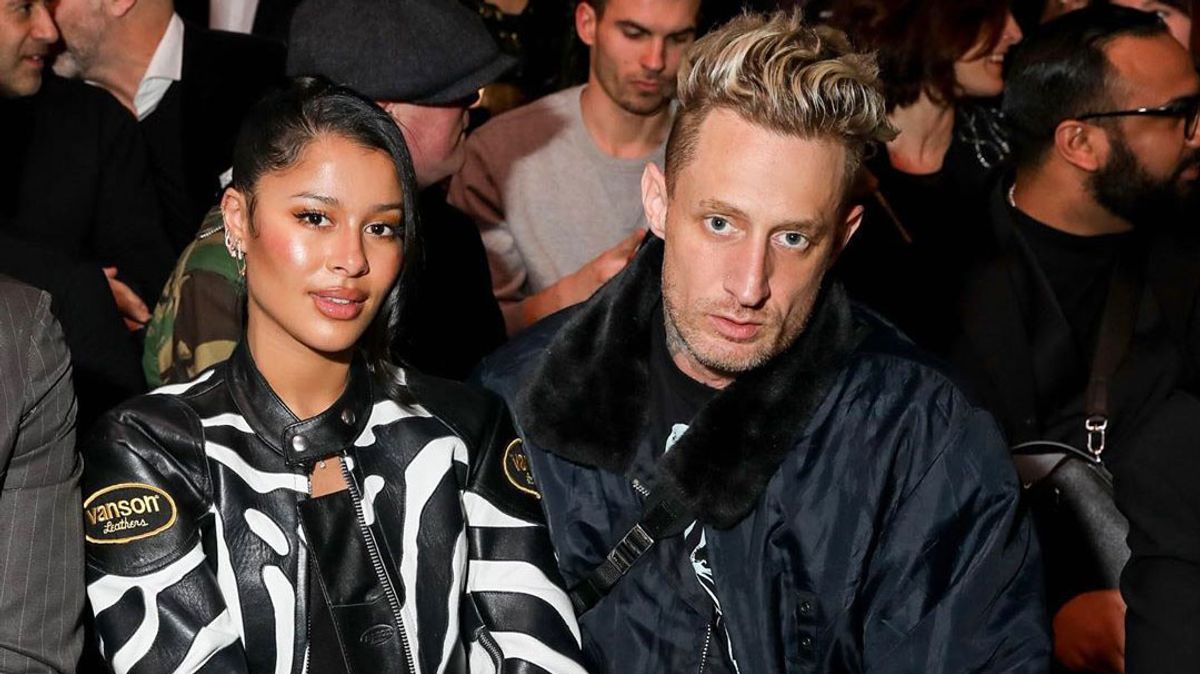 Food
In the Kitchen with Sami Miro and Michael Voltaggio
Craving ramen? Here's your fix.
In this episode of
In the Kitchen
, we follow vintage designer
Sami Miro
 and her boyfriend, chef Michael Voltaggio, as they cook up a delicious miso cod ramen.
---
Miso Cod Ramen
(serves 2–4)
Ingredients
1 skin-on black cod filet
1 cup white miso paste
2 tbsp mirin
2 tbsp sake
2 cedar planks
4 oz Kombu seaweed
1 cup bonito flakes
1 qt chicken, mushroom, or vegetable stock
4 packs instant ramen noodles (no seasoning packs)
2 tbsp toasted sesame seeds
1⁄4 cup shaved green onions (scallions)
2 soft boiled eggs (shelled and marinated in one cup tamari soy sauce)
1⁄4 cup grated daikon radish
1⁄4 cup seaweed salad
Fresh greens such as baby kale, bok choy leaves



Directions
1. Method: Mix together miso, sake, and mirin. Rub all over the cod, then marinate overnight in the refrigerator for eight to twelve hours.
2. Place kombu and stock in a sauce pot. Bring to a boil, remove from heat, and add the bonito flakes. Steep as if you are making tea for 20 minutes. Strain the contents (leftover contents can be used to make homemade togarashi).
3. Rinse the marinade off the fish under cold water.
4 . Heat oven to 400
° 
F. Toast cedar planks over an open flame. Lightly brush the planks with oil or pan spray. Place fish on planks, and roast in oven until golden brown (8
–
10 minutes). Feel free to broil or roast on a sheet tray if you can't get cedar planks.
5. Bring the strained broth to a boil in a clean pot. Cook the ramen noodles to desired doneness. Add greens and other vegetables of your choice.
6. Serve noodles in bowls. Top with a piece of the roasted cod. Add soy-soaked eggs or Sami's dill pickled eggs. Season with shaved scallions and toasted sesame seeds. Top with grated radish and place some seaweed salad in the bowl.